11 of the Freshest Dirty Blonde Hair Ideas & Formulas
When summer comes to an end, blonde-haired clients tend to go one of three ways with their hair colour: make it bright and icy, transform the shade entirely, or opt for a slightly darker hue. For the latter group, dirty blonde hair is the dream. It lends a little autumnal depth, but stays in the light direction, veiling locks in crisp coolness that works with the new-season shift in light.
But this colour isn't just for natural blondes. Dirty blonde hair is also the perfect pick for anyone who wants to lighten their locks, but still wants to lean a touch brunette. Here, we reveal everything you need to know about the hue, so you can create it for your clients. Keep scrolling for all the ideas and pro formulas you're looking for…
So, What is Dirty Blonde Hair?
Make no mistake; the name 'dirty blonde hair' may not sound completely dreamy, but the glowy, I-just-grew-it-like-this finish is ultra-flattering against a range of skin tones and eye colours. It's very similar to bronde hair in that it mixes up a range of blonde and brown tones, striking that delicate not-quite-light and not-quite-brunette balance. Plus, because dirty blonde tends to be cool or neutral toned, it can be easily tailored to everyone. In short, this hue is one of the most versatile blondes of all.
3 Dirty Blonde Hair Colour Tips
Ready to perfect your dirty blondes? Here are three tips to take your techniques and formulas to the next level, resulting in Insta-ready 'after' shots that stack up plenty of 'likes'...
1. Keep the Ends Lighter
Most clients asking for dirty blonde hair are aiming for an ultra natural looking finish, so you want your creations to give off a born-with-it glow. Natural colours tend to go a little bit lighter at the ends, because they're lifted by the sun, so aim to brighten the mid-lengths and tips for the most believable look. A freehand lightener, like Blondor Freelights, will add to the effect, allowing you to personalise the colour instead of applying it in a uniform pattern.
2. Shade the Root
To enhance this natural-looking lift, consider smudging the root in a soft brown hue, creating a seamless transition from delicate bronde roots to shimmery blonde ends. This is particularly good for clients who want a grey coverage service teamed with their dirty blonde highlights. Simply shade the roots in Color Fresh for up to 30% coverage, Color Touch for up to 70% coverage or Koleston Perfect for up to 100%.
3. Add a Few Lowlights
For clients who already have blonde hair on the beige or ash spectrum, you may only need to add a scattering of lowlights to create a dirty blonde. If that's the case, look to a light-reflective colour product, like demi-permanent Color Touch or permanent Illumina Color. You want shades on a level 5 or 6 to subtly contrast against the existing blonde tones.
Dirty Blonde Hair Colour Ideas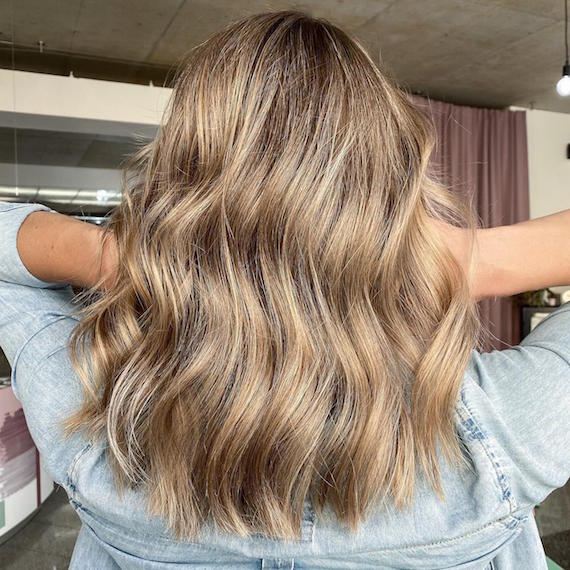 1
True Dirty Blonde Hair
Image Credit: @matherzberg
This is a true dirty blonde; cool without being ashy, rich without being warm, it gets its shimmer for a dose of Illumina Color swept over a Blondor-ed base. Wella Master Color Expert Matthias even added a root shadow while locks were still damp, using – you guessed it – Illumina Color again. It's the ultimate go-to for a radiant hue.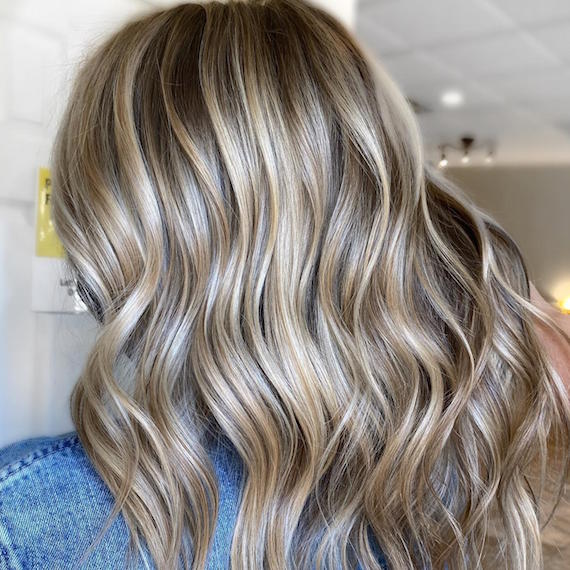 2
Dirty Blonde Hair with Highlights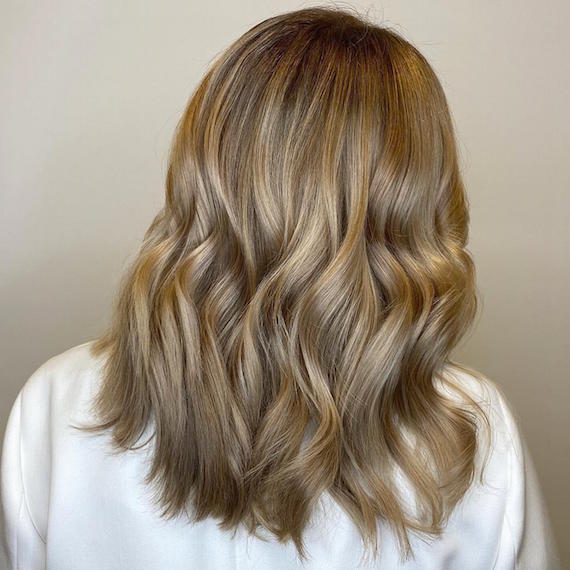 3
Dark Dirty Blonde Hair
Image Credit: @kai_sohn
Verging on a light brown, this dark dirty blonde hair hue maintains plenty of radiance, created with a combination of BlondorPlex and Koleston Perfect. BlondorPlex is perfect for hair-strengthening lifting, because it combines our bond-reinforcing WellaPlex No1 formula with our cult-classic Blondor.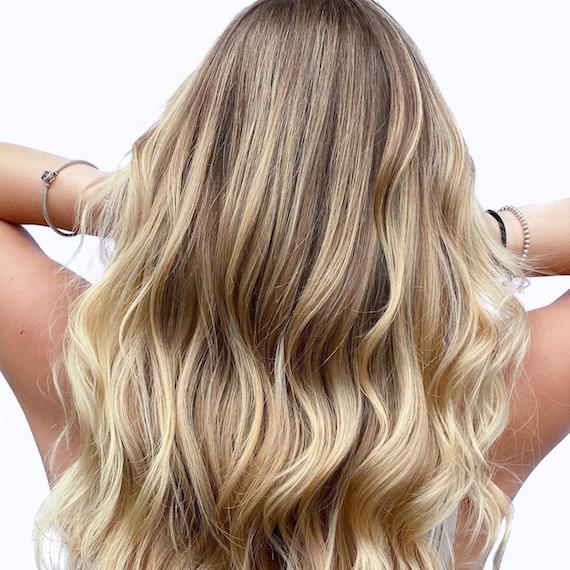 4
Light Dirty Blonde Hair
Image Credit: @ktudor.styles
Spot the sunny warm tones. Proving that dirty blonde hair doesn't have to be completely cool, Kaitlyn has worked in a few honeyed ribbons for a supremely sun-kissed vibe. There's a full head of Blondor Freelights in this mane, topped with a blend of Color Touch formulas that gradually get brighter through the tips.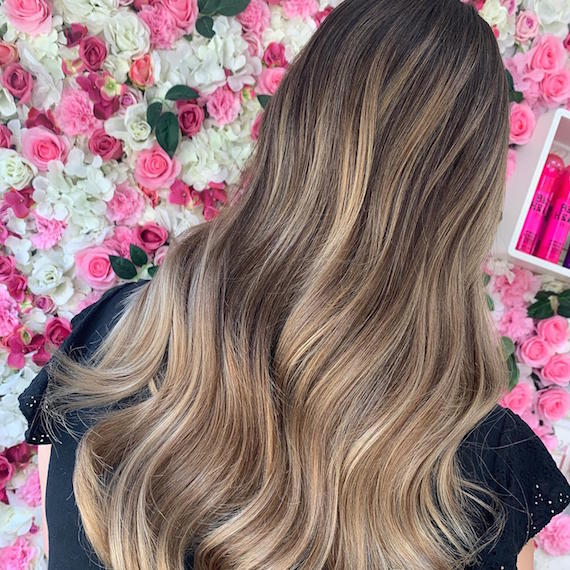 5
Dirty Blonde Hair with Lowlights
Image Credit: @chloewooldridge_hair
Lowlights can break up a dirty blonde hair hue beautifully. It's a simple yet impactful technique that's ideal for blondes who want to gently adjust the brightness. Here, Chloe balayaged with foils, before adding lowlights using Color Touch 6/3. She finished with a toning blend of 8/96 + 9/17 in Koleston Perfect.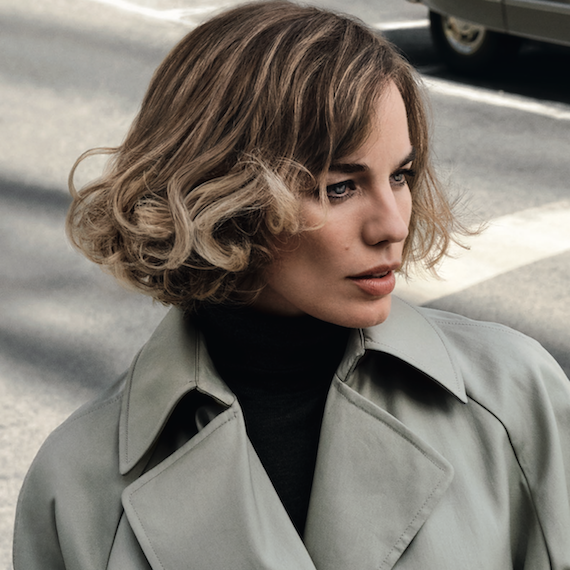 6
Dirty Blonde Luxelights
An upgrade on the traditional grey coverage service; Luxelights sees silver strays blended away, while mid-lengths and ends are set aglow with natural-looking, sun-kissed highlights. Take lengths dark blonde and – coupled with the root shadow – you have the dreamiest, multi-dimensional mane. Who wouldn't be obsessed with this glossy creation by global influencers Matthias Herzberg and Renya Xydis? Discover the full step-by-step.
WAVY DIRTY BLONDE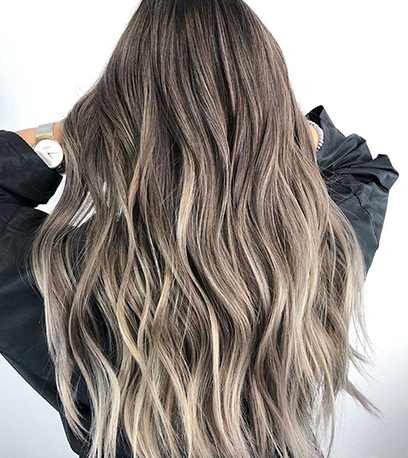 Colour Formulas:
Koleston Perfect, Welloxon Perfect
30g 7/18 + 30g 8/97 + 1g 0/66 + 122g 1.9%
SATIN DIRTY BLONDE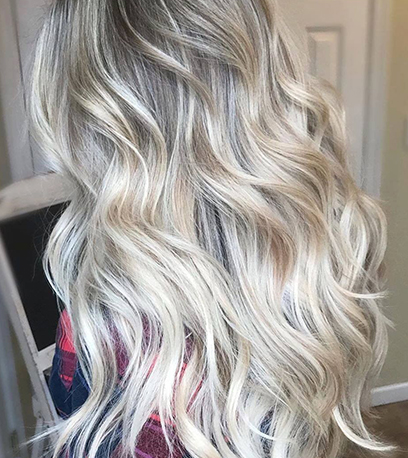 Colour Formulas:
Blondor, Freelights, Freelights developer
Color Touch, Color Touch Emulsion
Balayage: 30g Freelights + 60g 6%
Toner: 20g 10/6 + 20g 10/81 + 80g 1.9%
FROSTED DIRTY BLONDE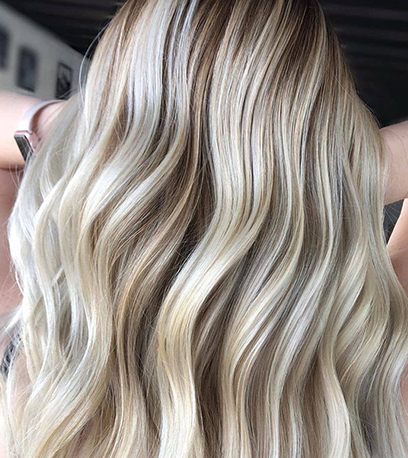 Colour Formulas:
Blondor, Welloxon Perfect,
Color Touch, Color Touch Emulsion
30g Multiblonde Powder + 45g 6%
60g 8/81 + 120g 1.9%
ASH DIRTY BLONDE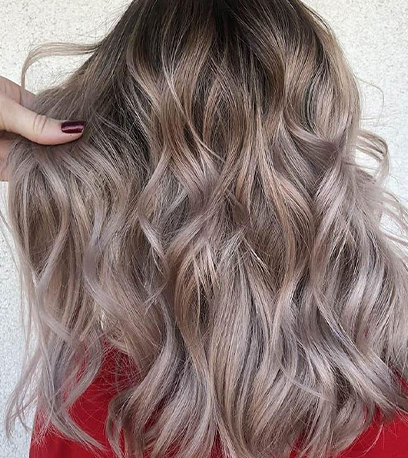 Colour Formulas:
Koleston Perfect, Welloxon Perfect
Roots: 30g 7/97 + 30g 6/0 + 2g 0/88 + 2g 6/45 + 64g 4%
Lengths: 30g 9/97 + 30g 8/38 + 120g 1.9%
SILVER DIRTY BLONDE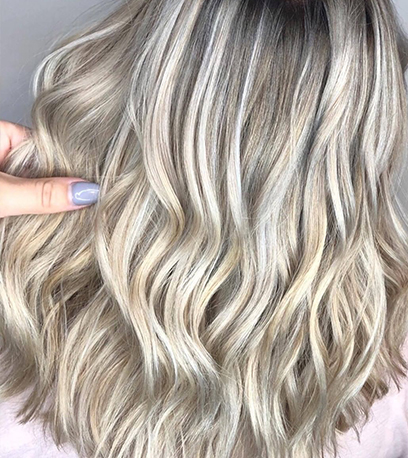 Colour Formulas:
Illumina Color, Welloxon Perfect, Opal Essence, INVIGO
Roots: 20g 6/16 + 20g 5/81 + 80g 1.9%
Lengths: 20g 10/69 + 20g 9/60 + 20g Silver Mauve + 1.9% + Post Color Treatment
How to Maintain Dirty Blonde Hair Colour
Will Purple Shampoo Lighten Dirty Blonde Hair?
No, a purple shampoo won't lighten dirty blonde hair. What it will do is neutralise brassy tones, so locks don't lose their cool or neutral finish. In fact, it's a must in every blonde's hair care kit, so recommend your clients take INVIGO Cool Blonde Color Refreshing Shampoo home from their appointment, and apply it for five minutes if hair starts to veer too warm.
What Conditioner is Best for Dirty Blonde Hair?
All coloured hair needs and deserves a nourishing conditioner and/or mask post-appointment. We love the ColorMotion+ Moisturizing Color Reflection Conditioner and Structure+ Mask. But there's also a new colour-enhancing treatment that deposits pigment while nurturing locks: our just-launched Color Fresh Mask. There are 11 masks available, with Pearl Blonde proving popular for nixing brassiness in dirty blonde hair.
SHOPWELLA STORE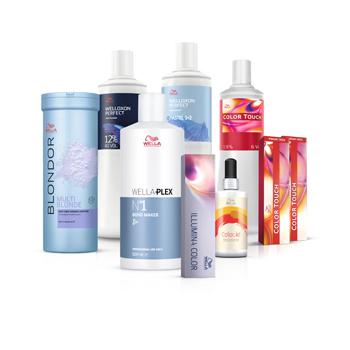 SHOP NOW
Some products are only available to professionals.