How to Fix and Prevent Chlorine Damaged Hair
Is your client dealing with chlorine damaged hair? It's not just an end-of-summer problem; if they're a year-round swimmer, they'll know that dry, brittle, straw-like feeling all too well. Chlorinated water is bad news for their hair's condition and colour, but that doesn't mean your client has to choose between a lustrous mane and swimming. Instead, you can help them find a hair care routine that keeps post-swim locks healthy and hydrated. 
So, let's explore the best tips for how to fix chlorine damaged hair – plus how to prevent swimmer's hair from happening in the first place… 
How Does Chlorine Affect Hair?
Why is chlorine so bad for our hair? To understand that, first you need to know what it's actually used for. Chlorine is put in the water to kill off harmful microorganisms, like bacteria and viruses. That's good news for our health, but not so great for the condition of our hair. After all, a chemical that powerful is bound to have an impact on the natural oils strands need to stay healthy.
Chlorine can actually strip the hair of these essential oils, which is why it often feels dry and tangles easily after taking a plunge. You might also notice hair is more brittle and prone to breakage through the lengths – even after just one swim. And, to make matters worse, chlorine can also leave the scalp feeling flaky, irritated and dehydrated.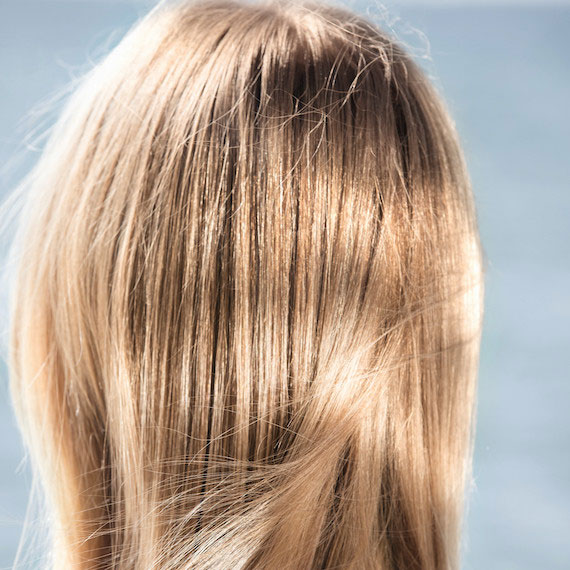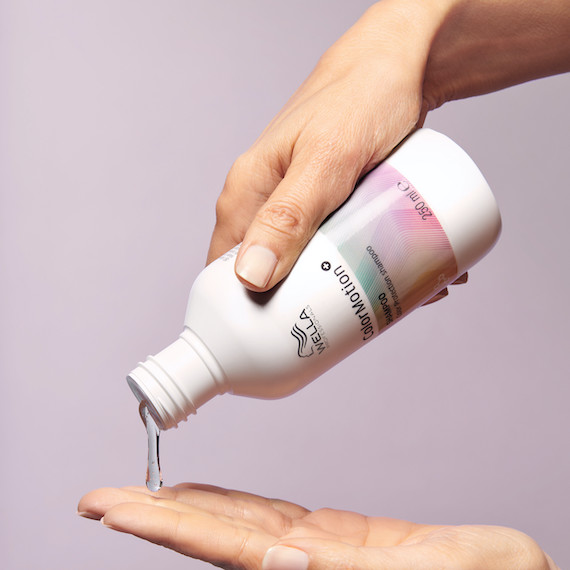 Does Chlorine Turn Your Hair Green?
Despite popular belief, chlorine itself doesn't actually turn your hair green. However, the oxidation of copper in chlorinated water can sometimes result in hair colour discolouration. That's one of many reasons it's a good idea to use shampoos that purify metals, such as copper, in the hair – something that every shampoo in the Wella Professionals care collection offers. All of our shampoos now harness Metal Purifier to neutralize these harmful pollutants, so you can reap its anti-metal rewards in the perfect formula for your hair type – from Ultimate Repair Shampoo to ColorMotion+ Colour Protection Shampoo.
What is Swimmer's Hair?
Swimmer's hair is exactly what your clients want to avoid. It's hair that's been so dried out by over exposure to chlorine that the result is a damaged, straw-like, discoloured mane. But your client doesn't have to give up hitting the pool to keep their hair nourished and protected. By following the right care routine – both pre and post swim – they can reduce chlorine damage in its tracks. 
So, How Can Regular Swimmers Protect Their Hair?
1. Soak Hair with Clean Water First
Prevention is always better than cure, so share this tip with your client: before they go in the pool, tell them to soak – and we mean soak – their hair with clean shower water first. A hair strand is like a sponge; it can only hold so much moisture before it reaches saturation level. So, if locks are already holding onto clean water, hair won't be able to absorb as much of the chlorinated water in the pool.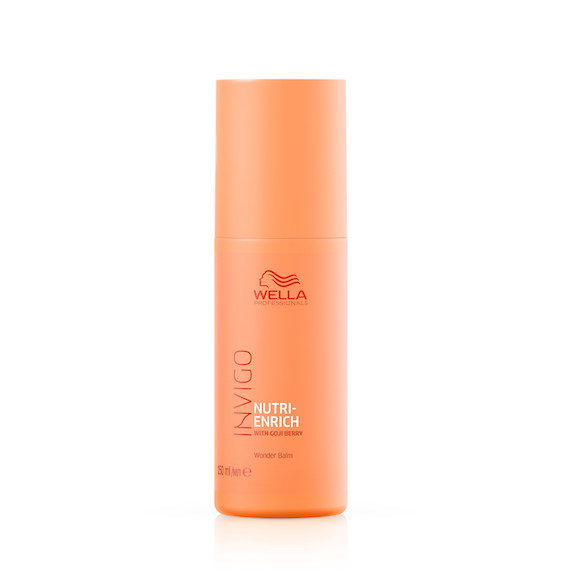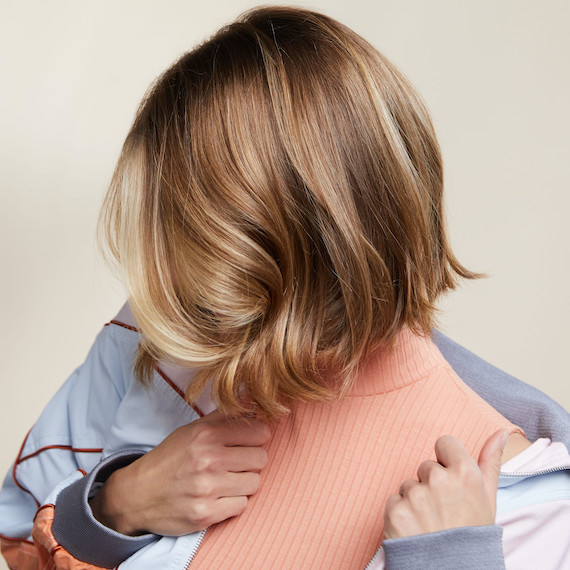 2. Apply a Leave-In Conditioner
Your pool-loving client can take the sponge theory to the next level with a leave-in conditioner. By applying a moisturizing formula to clean, soaking wet hair pre-plunge, their strands are even less able to absorb chlorinated water. Try INVIGO Nutri-Enrich Wonder Balm, which is perfect for dry, stressed hair. It's packed with vitamin-rich Goji Berry and Peptides for deep nourishment that leaves locks silky and soft.
3. Wear a Swim Cap
Last but not least, all swimmers need a swim cap. For maximum protection, it should be secured over their clean, wet, conditioned hair to lock in nourishment and protect strands from snagging on the latex or lycra.
How Long Does Chlorine Stay in Your Hair For?
The longer you go without washing your hair, the more damage chlorine can do post swim. That's why it's important for clients (and you, if you're a swimmer too!) to keep a shampoo to hand when heading to the pool. Suggest a nourishing formula, like Ultimate Repair Shampoo, to deep clean locks and level up moisture. Its skincare-inspired blend of AHA and Omega-9 replenishes strands inside out to kickstart the rebuilding process through damaged hair. One wash should be enough, but lathering up a second time is recommended if the water seems extra chlorine-heavy. Then, follow with the Ultimate Repair Conditioner to give lengths and ends extra reparative care.
Can Hair Recover From Chlorine Damage?
Yes, it can – as long as your client is taking the correct steps to care for swimmer's hair. Recommend the Ultimate Repair ritual above, plus these tips to revive chlorine-ravaged locks…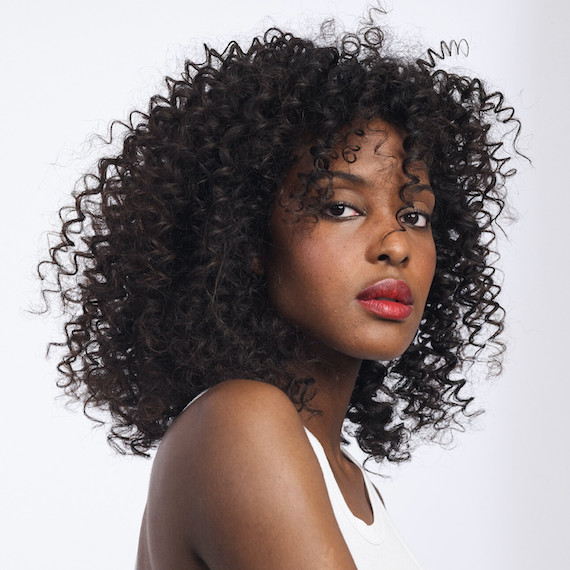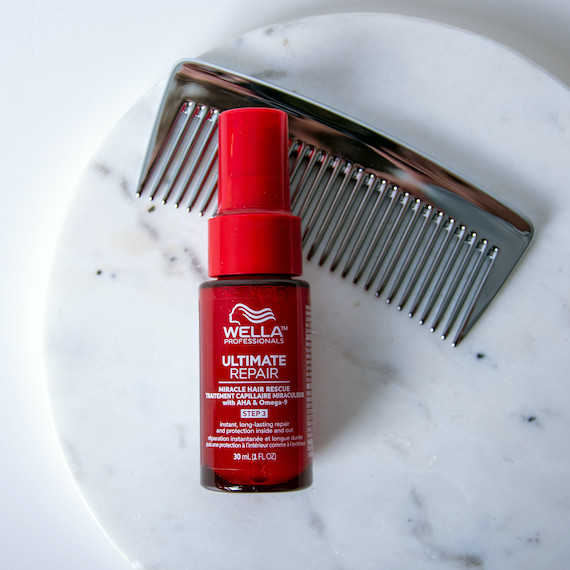 1. Apply a 90-Second Repair Treatment
After washing hair with the Ultimate Repair Shampoo and Ultimate Repair Conditioner, suggest your client mists their damp, towel-dried locks from root to tip with Miracle Hair Rescue. If they leave it on for 90 seconds – super quick, so perfect for the gym changing rooms – damage will be repaired, leaving locks 12x smoother* and with 99% less breakage*. After that, they can style as they please, whether that means blow-drying (with EIMI Thermal Image for protection) or letting their hair air-dry naturally.
2. Remove Chlorine Build-Up with a Clarifying Treatment
No matter how diligently your client washes their hair after swimming, if they're a regular swimmer, they'll need to deep clean and clarify their locks on at least a monthly basis. So, introduce them to INVIGO Scalp Balance Deep Cleansing Shampoo; a highly effective lather that whisks away residue and impurities for strands that feel ultra fresh. Tell them to take their time working the formula into the roots, lengths and ends of their hair. Then, follow with their Ultimate Repair Conditioner to lock nourishment in post cleanse.
3. Soothe a Sensitive Scalp with a Calming Mask
Chlorine is as damaging to skin as it is to hair – and that includes the scalp. So, if your client is dealing with redness and irritation, the pool could be at the root of the problem. Thankfully, relief can be found in the form of INVIGO Scalp Balance Sensitive Mask, which feels like a glass of water for stressed-out skin, soothing a dry scalp in just five minutes. Show your client how to apply it to clean, damp locks, focusing not just on the roots of hair but on the lengths and ends too. Once those five minutes are up, they should rinse the mask out thoroughly, then repeat weekly to keep itchiness at bay.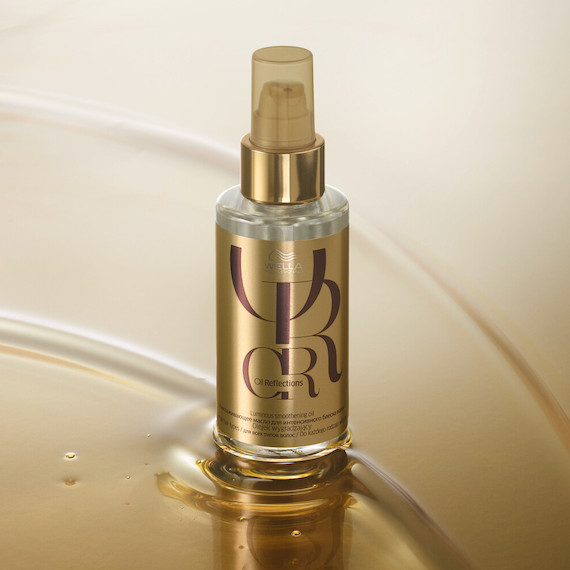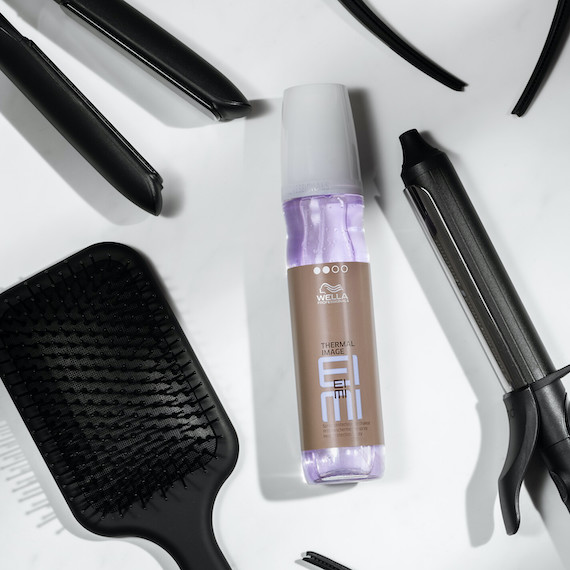 4. Skip Heat Styling – Or Use a Protectant
Clients should avoid putting extra stress on chlorine damaged hair, so when they leave the swimming pool, suggest that they let locks air-dry rather than heat styling (if possible). Of course, in winter, a cold walk home from the gym means blow-drying wet hair is essential. In this case, they should liberally mist strands with EIMI Thermal Image first to protect their hair from heat damage. But if the temperature is comfortable, they could try letting hair dry loose or securing it in a braid instead. They should just make sure they:
Blot wet hair with a towel (preferably microfiber) first, so it's not soaking wet.
Apply Ultimate Repair Miracle Hair Rescue and let it absorb for 90 seconds before brushing or braiding.
Add a drop of Oil Reflections Luminous Smoothing Oil to mid-lengths and ends of extra brittle hair. Or, if your client is enhancing waves and curls, use NutriCurls Curlixir Balm for definition.
Once they've followed these simple steps, your client can simply let their hair dry naturally – no heat needed. Or, for extra styling control, they can layer in their favourite air-drying products, like EIMI Ocean Spritz for beachy texture.
5. Refresh the Tone with a Colour-Depositing Conditioner
If left unchecked, chlorine can start to alter even the most flawless salon colour. This is especially true if your client is a (non-natural) redhead, as the larger colour molecules prove easier to fade. The good news is, your client can revive their hue at home with the Color Fresh Mask, a colour-depositing conditioner that comes in 13 shades – from naturals to pastels to bolds. Help them find a match for their mane, then show them how to apply it in these three easy steps:
Smooth the chosen Color Fresh Mask through clean, towel-dried hair.
Comb it through with a wide toothed comb and allow it to develop for 10 minutes.
Rinse thoroughly. Because it cares for hair, there's no need to follow with a conditioner.
This is a great solution for a quick refresh in between salon appointments. Then, when your client returns to you for their regular touch-up, you can mix up a formula that combats chlorine discolouration completely.
By recommending these steps, you can help your client keep chlorine damaged hair at bay for good – and they can still hit the pool as often as they like.
Looking for more ways to help your client care for their hair? Discover our complete collection of Hair Care Guides, featuring tips for every type and concern.
*Instrumental test versus non-conditioning shampoo.