8 Foolproof Ways to Brighten Dull Hair
Is your hair looking dull? There are so many reasons locks can lose their shine, whether that's product build-up, colour damage, or just everyday wear and tear from your styling routine. But the good news is, there are ways you can restore that fresh-from-the-salon radiance at home. Here, we reveal eight ways to brighten every type of dull hair – from blonde, to red, to brunette;...
1. Remove product build-up with a clarifying shampoo
Did you know? A build-up of residue can actually make your hair look flat and dull. While traditional shampoos are great for removing everyday impurities, a clarifying shampoo is a must for working down deeper to wash away stubborn grime. Try INVIGO Aqua Pure Purifying Shampoo to reveal cleaner, fresher hair that feels light and luminous. Reach for it when you need super-clean hair, then use INVIGO Color Brilliance Color Protection Shampoo for all other washes. It also boosts shine, so locks always appear glossy.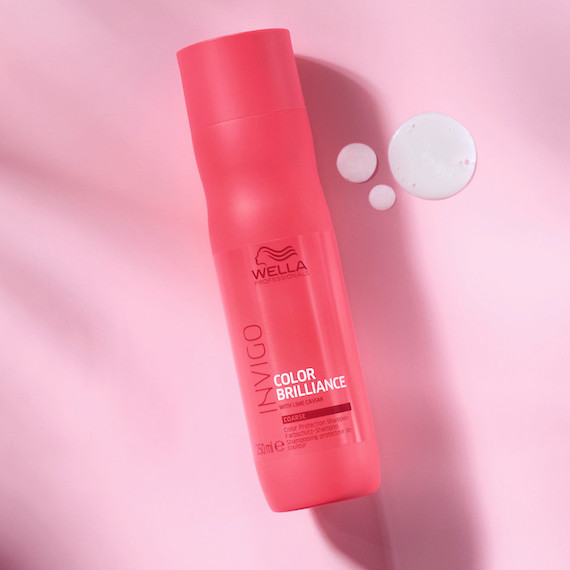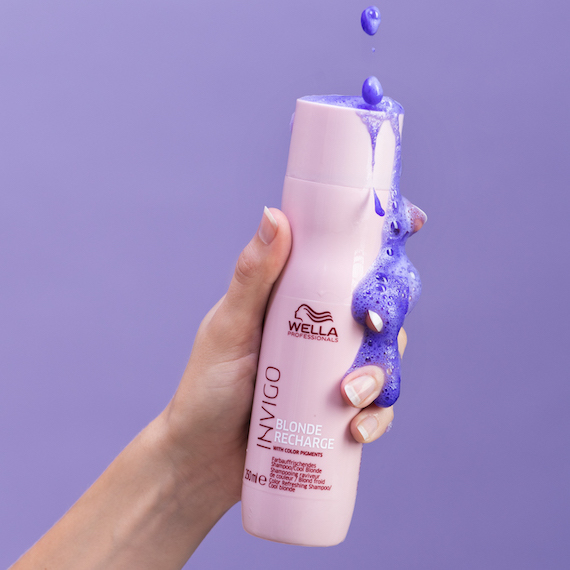 2. Neutralize brassy tones with a purple shampoo
All hair colours are prone to fading brassy – whether blonde, red or brunette – which is why we recommend purple shampoo for every shade of coloured hair that you'd like to stay cool. Yes, it means adding another shampoo to your dull-defying kit, but it also means keeping hints of orange or yellow at bay in between salon appointments. When hair looks overly warm, simply lather up with the INVIGO Cool Blonde Color Refreshing Shampoo, leave it on for 2-5 minutes (depending on the depth of brassiness), then rinse thoroughly. You won't want to do this for every wash, but occasional touch-ups make all the difference.
3. Try applying a colour-depositing conditioner
For a more tailored tone touch-up, swap purple shampoo for a colour-depositing conditioner. The Color Fresh Mask comes in 11 shades, so you can pick one to suit your hair colour. From blondes, to, brunettes, to reds, to bolds, these masks are subtly tinted for a quick colour refresh, allowing you to boost brightness from the comfort of your home. All you do is shampoo, then use it in place of your usual conditioner. Smooth it from root to tip or over coloured sections, then evenly distribute with a wide-toothed comb. Leave it on for 10 minutes, then rinse it off when you're ready to reveal your refreshed shade; shiny, vibrant, with not a hint of dullness.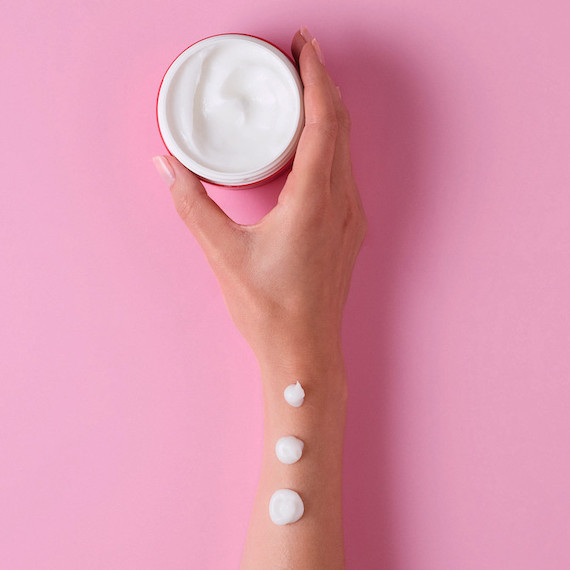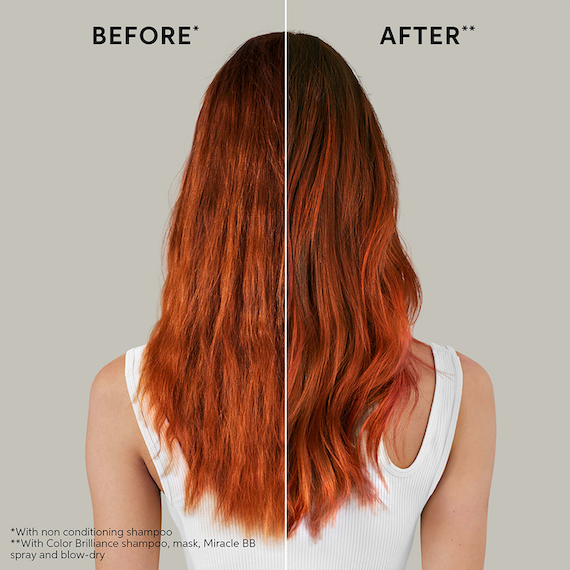 4. Boost hydration with a luminous hair mask
Healthy, hydrated hair is shiny hair, so make sure you're indulging in a weekly deep treatment. Use a hair mask that's infused with nurturing vitamins, which are vital to enhancing radiance. Our go-to for a dose of luminosity is the INVIGO Color Brilliance Vibrant Color Mask; a creamy, pampering treatment that's packed with protective antioxidants to keep coloured hair looking shiny. Apply it to towel-dried hair so water doesn't dilute the effects. Simply shampoo, rinse, blot excess moisture, then massage the mask through mid-lengths and ends, and leave on for 10 minutes. If you're not sure how much to use, the picture above demonstrates the perfect amount. Plus, just look at that 'before and after', showing how glossy and vibrant hair looks after the treatment.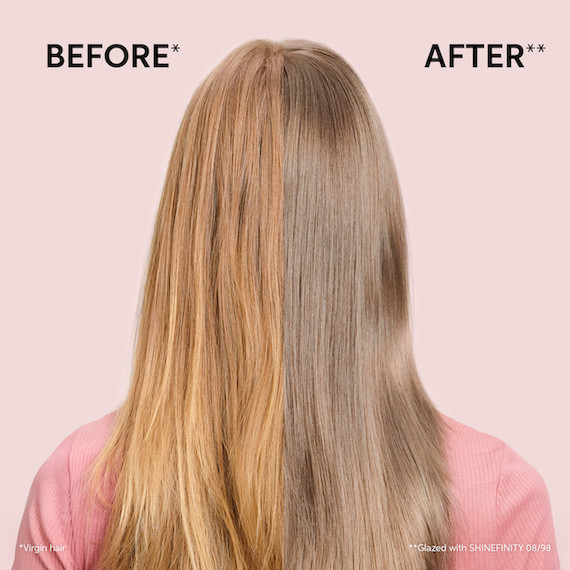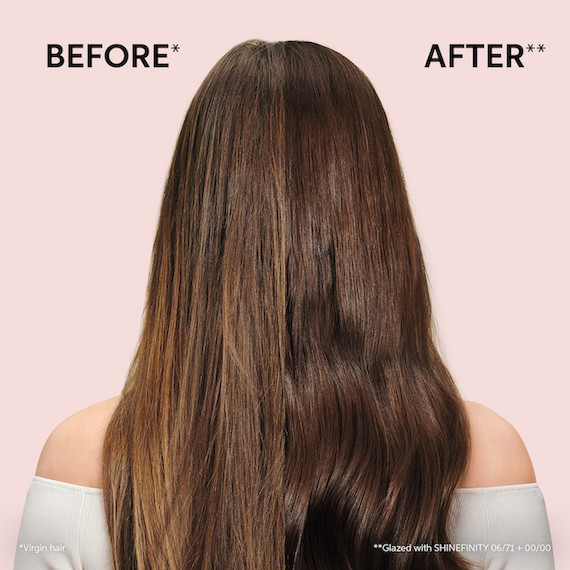 5. Book in for a glazing or glossing service
If you're unsure about touching up your colour at home, put your hair in the hands of a professional. With a glossing; or glazing service, your colourist can help you deplete dullness at the salon, in the space of a lunch break. The results are softer and subtler than a traditional colour appointment, but these services offer enough of a tint to make a noticeable difference to the radiance and shine of your hair.
Choose a glazing service if: You want a zero damage, zero lift shade shift with a sheer, translucent finish. A Shinefinity Glaze can be used to dial up luminosity in 32 flattering shades – just check out the 'before and afters' above.
Choose a glossing service if: You're looking for a slightly more noticeable colour change than a glaze. A Koleston Perfect Pure Glossing Service is also great for blending balayage or neutralizing brassiness.
You can also opt for a clear gloss or clear glaze if you want the luminosity without the colour. Think of it as a top coat for locks, veiling strands in a high-shine glow that instantly reverses dullness. With any of these treatments – a gloss, a glaze, coloured or not coloured – you'll be in and out of the salon in less than an hour, with hair that dazzles from root to tip.
6. Apply a hair oil before and after styling
There's a reason the Oil Reflections Luminous Smoothing Oil is a cult classic. Enriched with macadamia seed and avocado oils, it tames frizz, makes hair feel silky-soft and gives a glossy finish – all while remaining weightless. A dullness-ditching essential, we recommend you apply it to clean, damp hair before styling, and then use half a pump to keep any frizz at bay when hair has been dried and coiffed to perfection.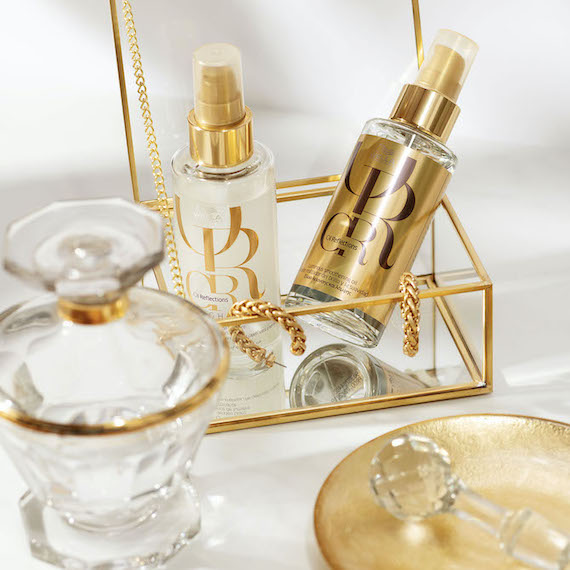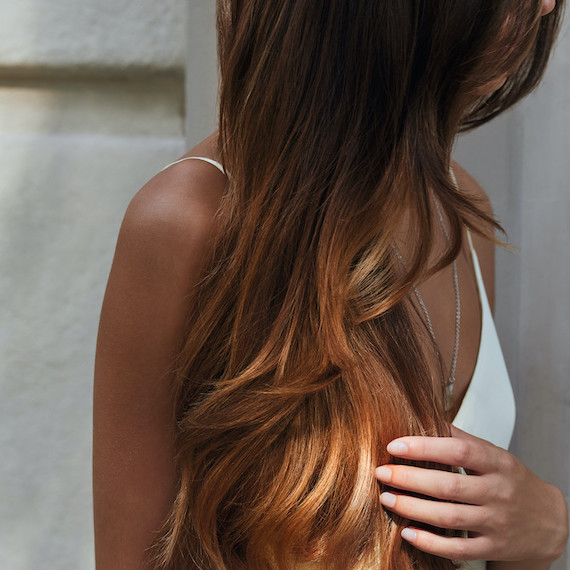 7. Mist a shine spray through mid-lengths and ends
A shine spray, like EIMI Glam Mist, is another foolproof way to brighten up dull hair, lending an instant veil of radiance that won't weigh strands down or mess with your style. Make it the final step in your styling routine; a finishing touch that takes strands from dull to dazzling in just a few spritzes. Remember: less is more with this beautifying spray. 
8. Book in for regular trims
No matter how glossy the lengths of your hair are; split ends make every style appear dull. That's why regular trims are a must to keep locks looking healthy. Book in with your hairdresser every six to eight weeks to keep the ends tidy. If you're trying to grow hair, ask them to follow a technique called 'dusting', where they target only split ends without altering the length.