What is Hair Glaze? Everything You Need to Know
You might have heard clients use the terms 'hair gloss' and 'hair glaze' interchangeably. And it's easy to see where the confusion comes from; they both team subtle colour with a shine like nothing else. However, there are subtle differences between a hair gloss and a hair glaze that your clients can't ignore. So, let's delve into what a hair glaze really is, and what sets it apart from other services. Glowing hair has never been easier…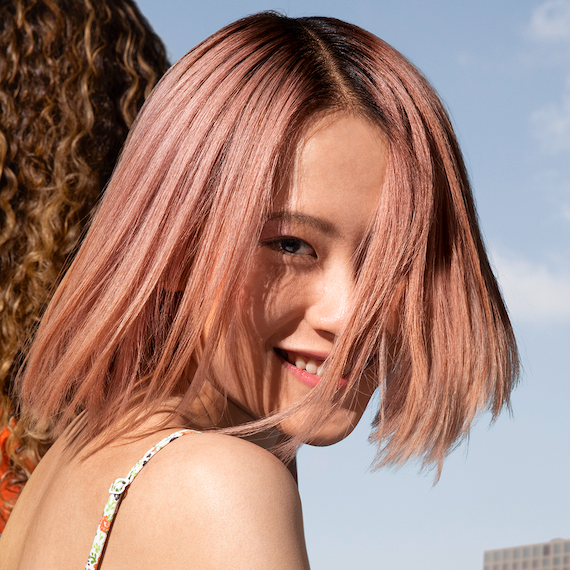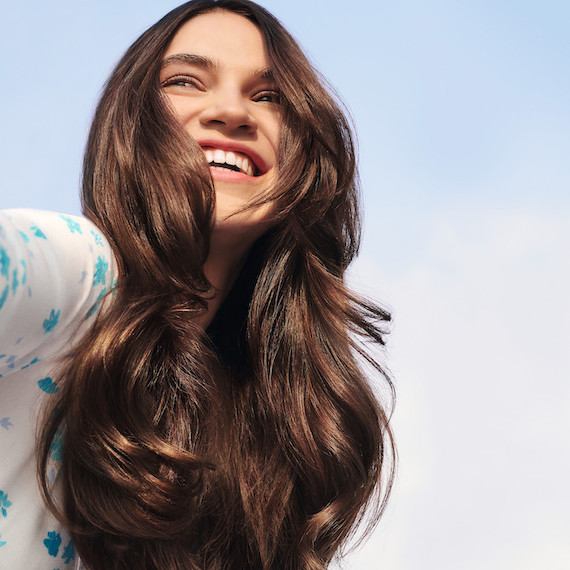 What Exactly is a Hair Glaze?
Subtler than traditional hair colour, a hair glaze gives you shimmering results with a flattering hint of toning that can enhance natural, previously lightened and previously coloured hair. And if you carry out the service with our new Shinefinity Colour Glaze, it comes with two major differences: zero lift and zero damage. That means a Shinefinity Colour Glaze is ideal when you want to preserve the natural hair colour and maintain its highs and lows with shine you can feel. The service offers your clients a translucent, zero damage colour that lasts up to six weeks; ideal if they want a speedy touch-up for special events.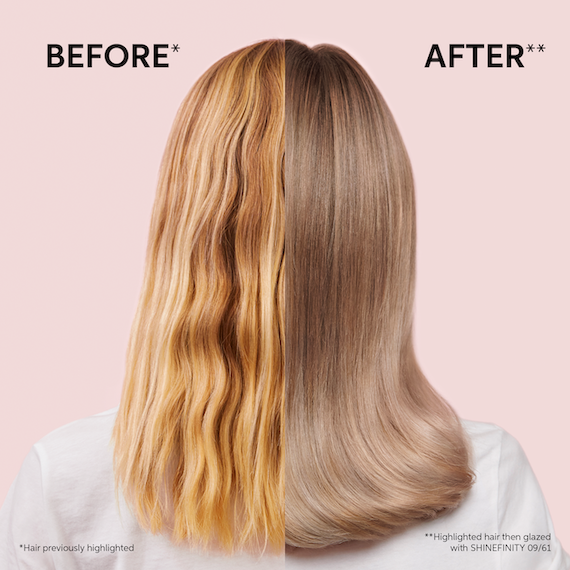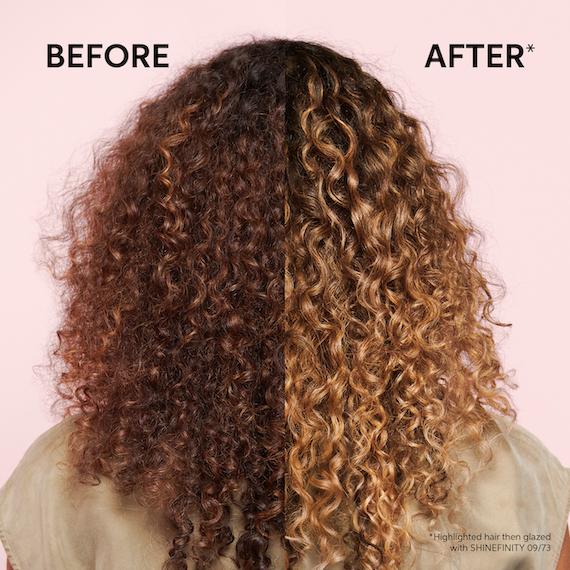 What's the Difference Between a Hair Glaze and a Hair Gloss?
Like glazing, glossing is perfect for a quick shine boost and a subtle colour result. However, unlike a glaze, it's often performed with a permanent colour, low developer, and a post colour treatment, which means it can still offer minimal lift to the natural hair – especially on finer hair types. Choose a Koleston Perfect Pure Glossing Service if you're aiming for soft tonal change and, in some cases, a gentle lift. But if you're looking for a zero lift, zero damage colour for your clients, then opt for a shimmering Shinefinity Colour Glaze.
You can find out more in this video with Wella Colour Expert Meiju Thornley:
The Benefits of a Hair Glaze
Lends Damage-Free Enhancement: The zero damage tinting is for those in need of a shine boost. That means clients can say goodbye to brassiness or dullness, while respecting the integrity of their strands. 
Works On All Hair Types: Whether your client has virgin hair, pre-lightened locks or an existing colour that they want to touch-up, a Shinefinity Colour Glaze will unlock beautiful shine from root to tip.
Gives Client a Speedy Service: Like a glossing service, a glaze is ultra-quick and easy to apply. All you have to do is mix the colour with the activator, smooth the formula through locks, and allow it to develop for up to 20 minutes.
How to Do a Hair Glaze
Shinefinity makes glazing easy. There are 32 shades of the gel crème to glaze with, divided into 4 families: Warms, Naturals, Cools and Boosters. And the application couldn't be simpler; here's how to give your clients the dreamiest glaze…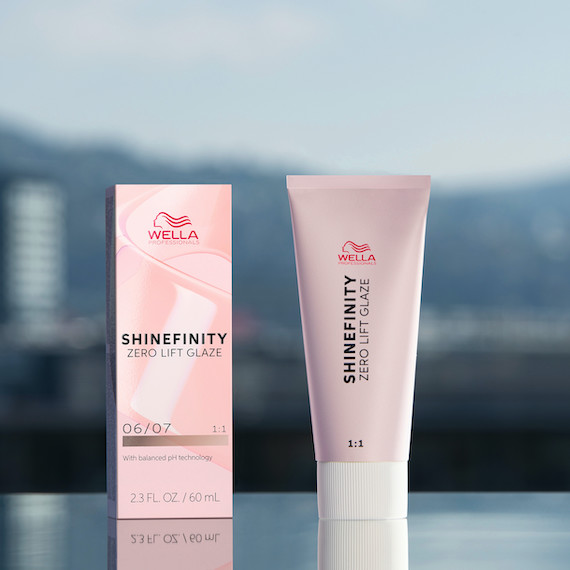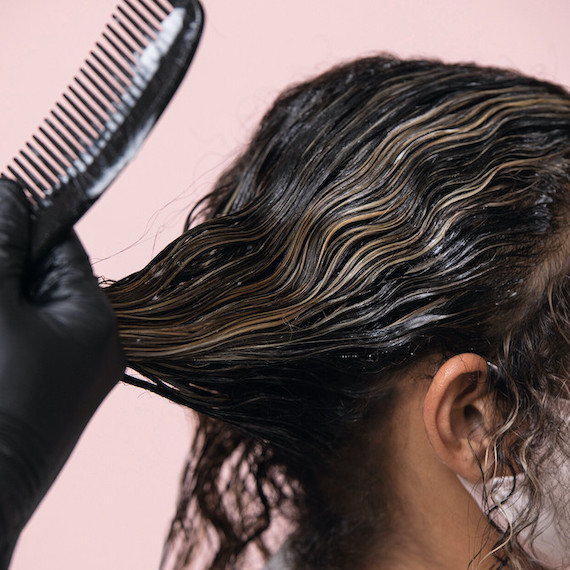 Step 1: Mix your client's chosen shade of the Shinefinity Glaze 1:1 with the Shinefinity Activator. To personalize their colour and maximize the possibilities of your palette, you can add in one of the three boosters: Crystal Glaze, Blue Booster or Violet Booster.
Step 2: Apply the mixed Shinefinity Glaze to pre-shampooed wet or dry hair. Smooth it from root to tip or tailor your client's application by focusing the formula through the face-framing layers or the mid-lengths and ends. Ensure strands are fully saturated for an even finish.
Step 3: Develop for up to 20 minutes, emulsify the glaze with water, then wash the formula away with shampoo and conditioner. Note: you can skip the post-colour treatment; it's not needed, as the pH is already balanced.
Once hair is rinsed clean, all that's left to do is blow-dry and style to perfection. Then your client is ready to go, go, glow with their freshly glazed colour.
Watch a Shinefinity Colour Glaze in Action:
SHOPWELLA STORE