CRAZY CURLS
The funky curly hair trend is back in 2016 and we haven't seen big hair like this since the 80s. Hollywood songstresses, Beyonce, Shakira, and Taylor Swift, have been made their natural spiral curls famous, but what we love about this modern look is that women with straight hair no longer need to get a perm to achieve the perfect ringlets. In fact, you can easily style this voluminous trendsetting hairdo at a salon or even in the comforts of your own home!
In our latest hair tutorial, Funky Curls, watch how Wella Global Creative Artist, Alexis Ferrer, created the impossibly easy straight to curly hair look. First, by preparing the hair with EIMI Sugar Lift spray to give it a grippy but shiny texture, Alexis then used loosely rolled up napkins to curl the hair in sections. To finish it off, he lightly spritzed EIMI Dynamic Fix crafting spray to play and perfect the curly hair style. A straight to curly hair look that anyone can do !
And for those who have naturally curly tresses, be sure to check out how Wella Global Creative Artist, Renya Xydis, styled the gorgeous Coffee Bronde hairstyle, one of the latest trendsetting looks from the A/W 2016 Bronde Luxe Collection.
SHOPWELLA STORE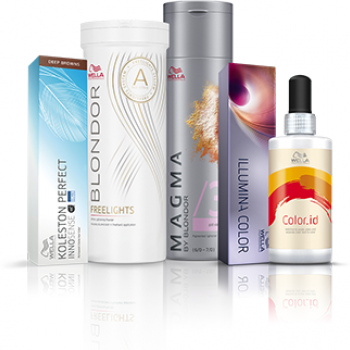 BUY NOW
Some products are only available to professionals.
ARE YOU A HAIRDRESSER?
Love this Wella Color look? Learn more about color and styling techniques on the Wella Education platform.
Perfect your techniques
#wellaprofessionals
SEE IT. LOVE IT. LEARN IT.