How to Detangle Curly Hair: Your Go-To Guide
Detangling curly hair doesn't have to be tricky. With the right tools, techniques and detangling products, you can gently work out even stubborn knots and enjoy the bounciest ringlets around. Here, we reveal why preparation is key to taming tangled hair, and how you can prevent knots around the clock. This is what you need to know…
How to Prep Curly Hair for Detangling
How you wash and care for your curls has a big impact on your detangling routine. From the products you use to the way you apply them, washing curly hair is all about patience, prep and nourishment. Follow these tips to get the very best out of your curly hair care routine… 
1. Pick the Right Detangling Shampoo for Curly Hair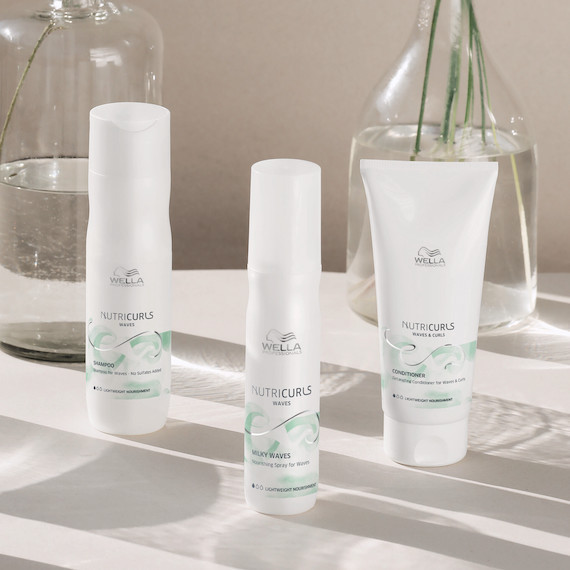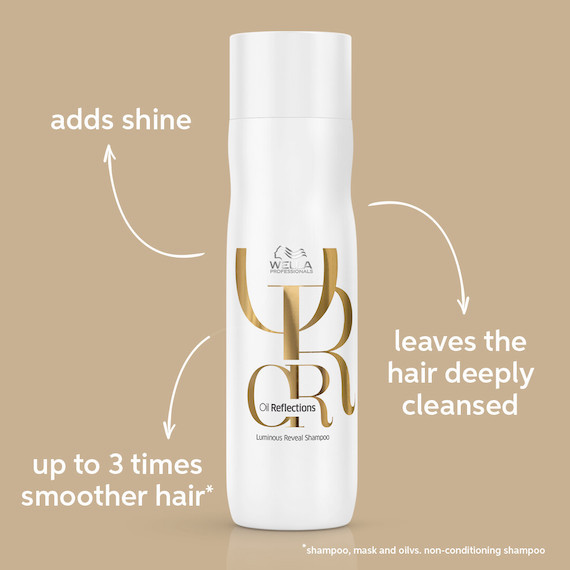 If your scalp is in need of a gentle refresh: you want to reach for a purifying shampoo on hair wash day. NutriCurls Micellar Cleansing Shampoo is our favorite for leaving the scalp and lengths feeling ultra-clean and fresh. It harnesses molecules called micelles, which forage for and trap impurities, so they can be easily rinsed away without stripping strands of essential oils. 
If your hair is craving a moisture boost: choose INVIGO Nutri-Enrich Deep Nourishing Shampoo or, for co-washing, NutriCurls Cleansing Conditioner. The former is great for nurturing locks as it cleanses, while the latter lends definition to all curly hair types without the need for a follow-up conditioner. 
If you're styling curls smooth after detangling: go for a wash that harnesses anti-frizz ingredients, like Oil Reflections Luminous Reveal Shampoo. Packed with light, lustrous oils and white tea extract, it leaves locks beautifully smooth and radiant.
2. Avoid Rubbing or Scrubbing Your Hair
As tempting as it might be to scrub your curls when you're foaming up your shampoo, resist the urge. All that rubbing will only cause more friction and lead to tangled, knotted hair. Instead, focus on cleansing the scalp and smoothing the hair as you go. You don't even have to work shampoo into the lengths; simply target the roots, where hair is most oily, and the lather will gently purify the lengths as you rinse it out.
3. Get the Right Balance of Protein and Moisture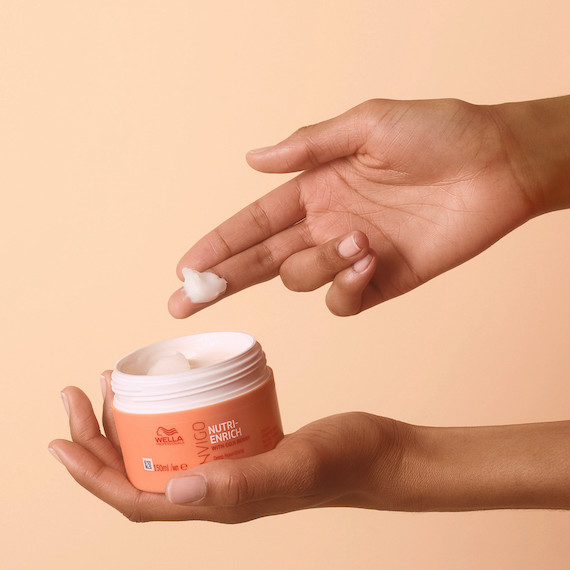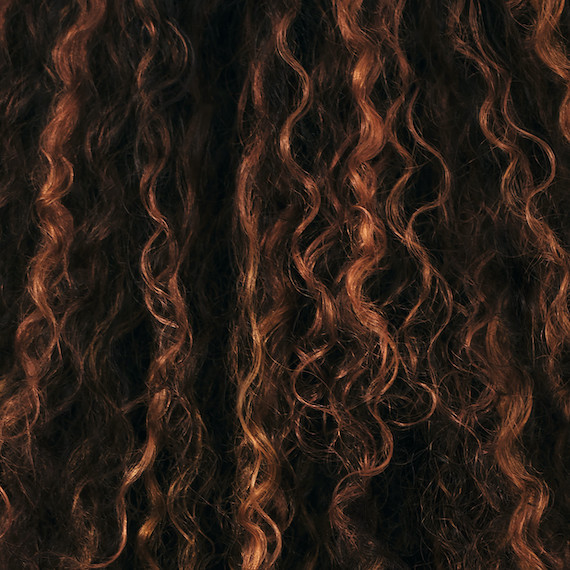 Your hair needs just the right balance of protein and moisture, so if you're doing a protein treatment, make sure you moisturize your curls with a conditioner afterwards. Our go-to is the NutriCurls Detangling Conditioner, which gives your hair enough slip for easy detangling. On days when locks are feeling drier, you could also use the INVIGO Nutri-Enrich Deep Nourishing Hair Mask for added nourishment. 
4. Allow Your Conditioner to Sink Right In
Your hair is like a sponge; it can only soak up so much moisture before it reaches saturation level. This means that if your curls are too wet, they won't be able to absorb as much of your conditioner's nourishing goodness. To make sure maximum moisture is absorbed, towel-dry hair with a soft, cotton t-shirt or microfiber towel after shampooing, using a blotting motion to ensure you don't rough up the cuticle. Then allow your conditioner (deep conditioner preferred) or mask to work its magic for 3-5 minutes, before rinsing thoroughly. When you've finished washing, blot dry once more. Your curls are now ready for detangling.
How to Detangle Curly Hair in 5 Steps
1. Do Finger Detangling First
To avoid hair breakage while detangling, start by using your fingers to gently pull apart any matting or hair knots. Be careful not to tug or tear strands – simply work your fingertips through the biggest tangles.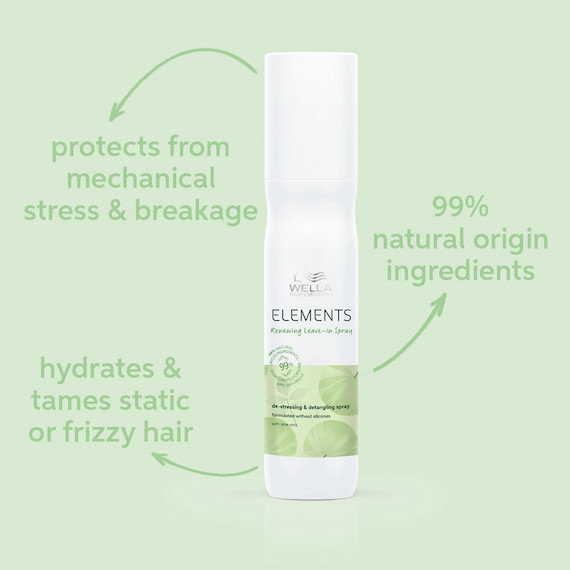 2. Make Hair Soft and Supple
Hair should be soft, supple and moist before detangling. If you're starting with clean, damp hair, mist the Elements Renewing Leave-In Spray from root to tip to nourish curls and release knots. If hair is dry, reach for NutriCurls Milky Waves to hydrate and define in one.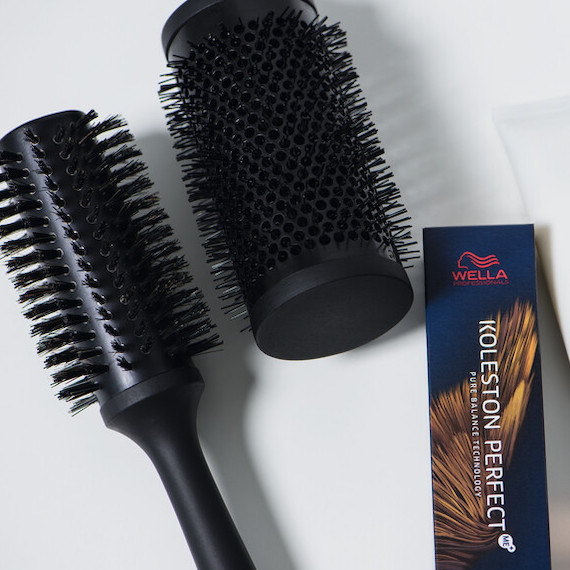 3. Use a Detangling Hair Brush or Wide-Tooth Comb for Curly Hair
Avoid using a paddle brush when detangling, as they should only be used when creating styles where tension is needed. Instead, opt for a sturdy wide-tooth detangling comb, a detangling brush, or a hair brush with flex bristles. You can use any size comb to detangle curly and coily hair.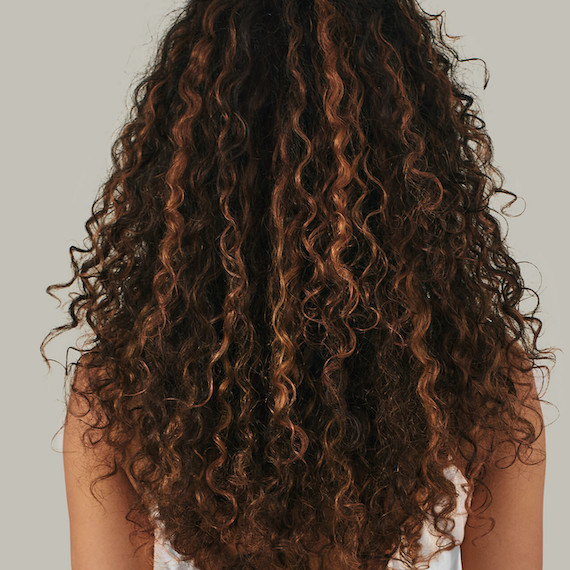 4. Start From the Ends of Curly Hair
Start from the ends of the hair in the nape area, and work your way up to the scalp and then eventually to the front hairline. This way you're not dragging your comb from root to tip, but instead delicately detangling curls section by section.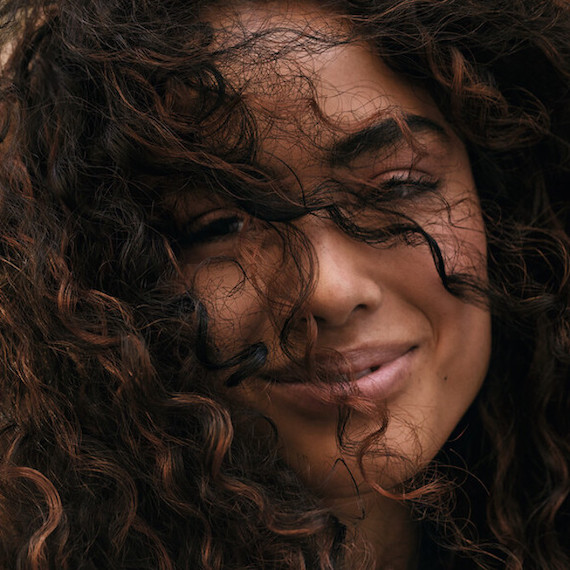 5. Take Your Time During a Detangling Session
It's important to take your time when detangling curly hair. This is especially true when hair is wet, as this is when it's at its most fragile. So don't rush – embrace the process and enjoy those healthy, hydrated, beautiful curls when you're done.
4 Tips to Prevent Tangled Curly Hair
1. Sleep On a Silk Pillowcase
Too much friction can cause hair to become matted and knotty, so make sure your curls get plenty of TLC – even while you sleep. A silk pillowcase is kinder to tresses than cotton (which is rougher), so upgrade your bedtime set-up now to keep your curly hair healthy. We also recommend silk scarves if you wrap your hair at night, and silk scrunchies when you tie it up. 
Bonus: Because silk is also less absorbent than cotton, it's not going to soak up as much of the moisture from your hair or your skin. Win-win.
2. Treat Dry Hair to a Leave-In Conditioner
If you have very dry hair, condition your curls in between washes with a leave-in conditioner. This is where the NutriCurls Milky Waves Spray comes in once more, leaving locks sumptuously soft. When curls feel parched, mist it lightly through sections that are prone to knots, then use your fingertips to detangle. This is a great on-the-go solution for curls that crave extra conditioning.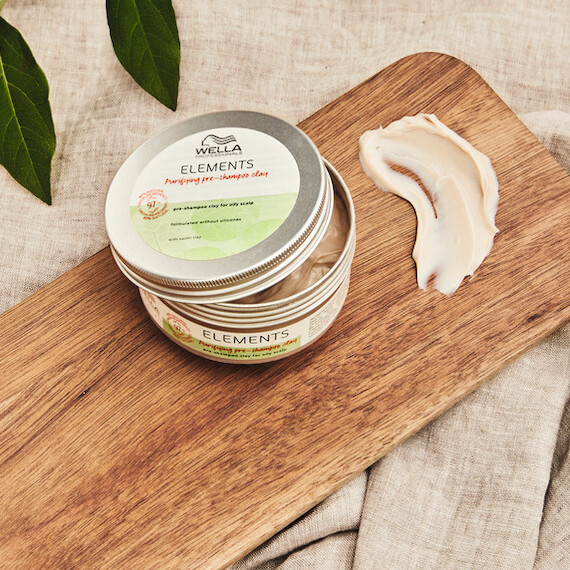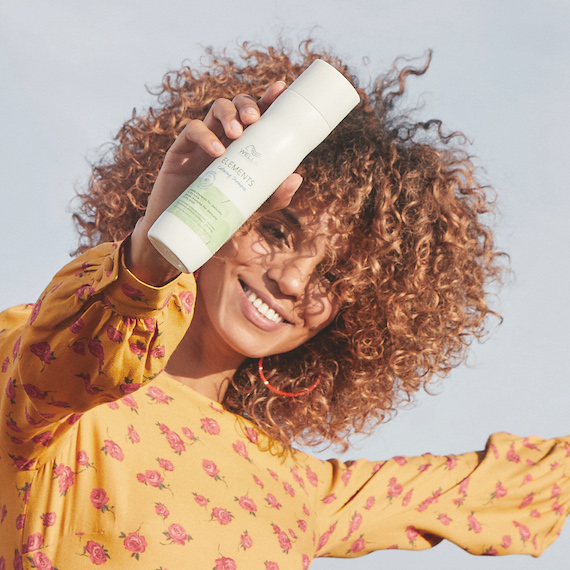 3. Keep Product Build-Up at Bay
While it's important for hair to be soft and supple when you detangle, for some there is such a thing as too much moisture. Highly porous hair needs the hydration, but low porosity curls might not be able to soak it all in. This can leave you with product build-up, which then leads to extra tangles. So, if you feel like nourishing products are just sitting on your hair – not absorbing – it may be time to give your hair and scalp a detox. Try Elements Purifying Pre-Shampoo Clay Hair Mask first, which should be massaged in and left for five minutes, so the Kaolin clay can soak up impurities. Then, once the mask has been rinsed, follow with the Elements Renewing Shampoo to gently cleanse and clarify.
4. Take Breaks Between Protective Styles
While protective hairstyles are great for preventing breakage in between washes, they can lead to extra tangling. That's why we recommend taking breaks between coiffing to give locks a break. To prevent hair from knotting, you should also make sure that you condition and detangle as soon as you take out a protective style, so any knots don't have time to set. Follow our detangling routine above, using your favorite leave-in spray to soften strands. 
How to Free Tight Curls
Looking for more expert-approved advice for taking care of your curly hair? Discover 6 extra tips to free tight curls at home… 
With these curly hair tips, it's official: detangling dramas are a thing of the past.