What is Hair Masking? Plus 6 Treatments to Try
If you're not using a hair mask yet, your hair care routine is missing out. These deeply nourishing formulas can mean the difference between a good hair day and a bad hair day. They're essential for enhancing and maintaining hair health – no matter what your hair type is – and whether you're dealing with dryness, damage or oiliness, they restore balance to your locks.
So, let's take a closer look at everything you need to know about hair masking, including six deep treatments that will transform the look and feel of your strands. Keep scrolling...
First, What is a Hair Mask?
Like a face mask but for your tresses, hair masks are deep treatments with supercharged results. They're packed with concentrated ingredients to give your hair more of what it needs, whether that's extra nourishment or frizz control. You can even try tinted hair masks to refresh your color, or sebum-absorbing clay masks to balance oil and improve your scalp health. In the Wella collection, there's a hair mask for every hair concern – and you can find yours below.
Should I Use Both Conditioner and a Hair Mask?
You don't need to. Hair masks are nourishing enough on their own, so unless the instructions on your mask say otherwise, you won't need to follow it with a hair conditioner. Instead, use conditioners on your 'usual' hair wash days, then introduce masks as a weekly or even bi-weekly treat to maintain healthy hair.
What's the Best Mask For My Hair Concerns?
For Deeply Damaged Hair in Need of the Most Transformative Repair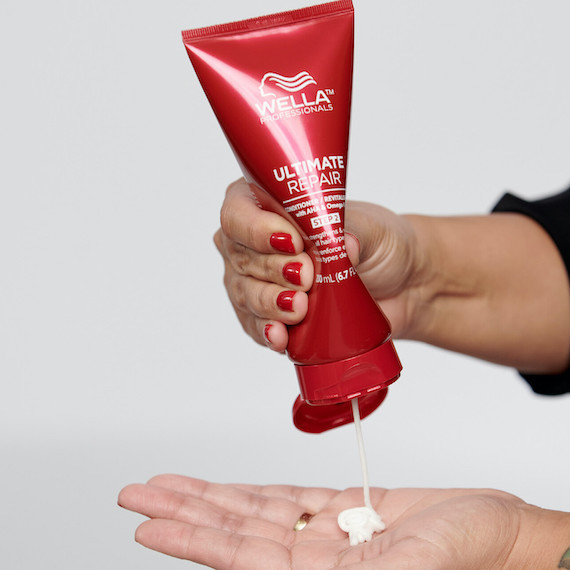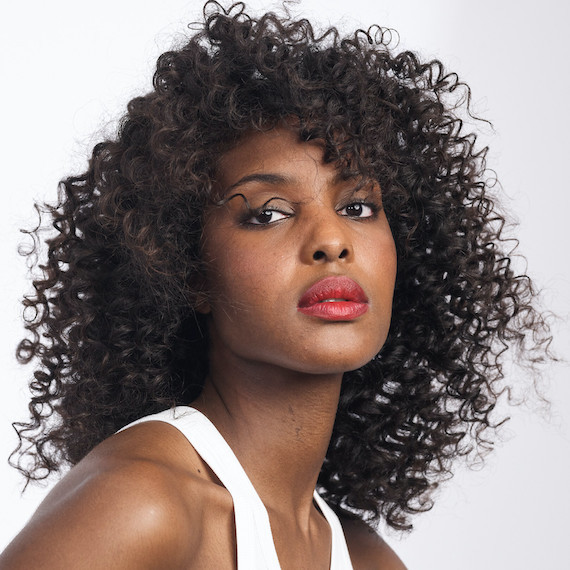 While Ultimate Repair Conditioner isn't technically a hair mask, it's just as deeply nourishing, with a skincare-inspired blend of AHA to rebuild bonds within the hair shaft and Omega-9 to replenish the outer layer. It takes a truly powerful treatment to target all the signs of hair damage, but Ultimate Repair Conditioner nails it in one. The rich formula is a savior for stressed-out locks exposed to heat, pollution, friction and coloring – basically all of the things we put our tresses through on a day-to-day basis.
Use the ultra-creamy conditioner after the Ultimate Repair Shampoo and before Miracle Hair Rescue to give all hair types (from fine to coarse) the TLC they deserve. Together, they promise 12x smoother strands*, 99% less hair breakage* damage repair in just 90 seconds***. You can leave the Conditioner on for up to three minutes – or just 30 seconds if your hair is finer – before rinsing to reveal fresh, clean locks that feel beautifully nourished.
For Color-Treated Hair That Craves a Boost of Added Vibrancy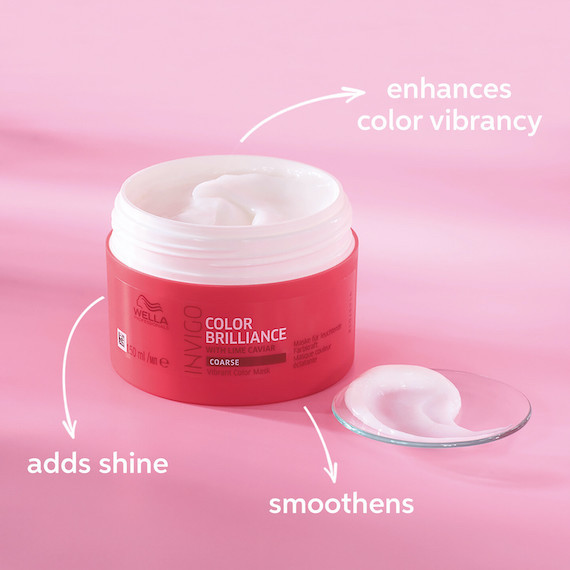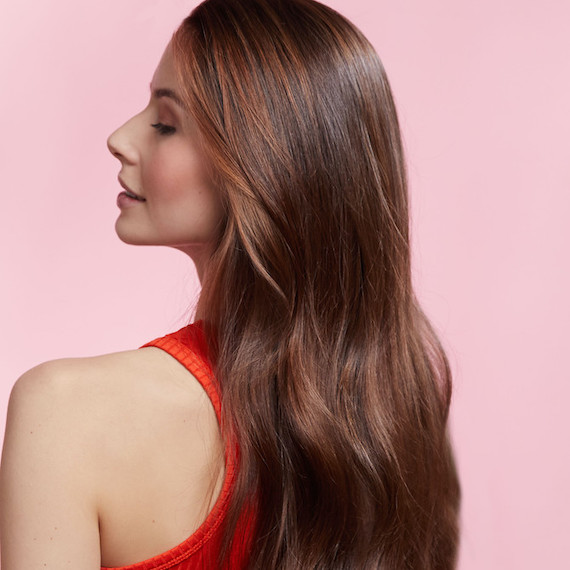 Colored hair looks its best when it's brimming with shine, so give it a boost using INVIGO Brilliance Vibrant Color Mask. It harnesses Lime Caviar Extract and antioxidant properties to improve the hair surface, so you get enhanced color vibrancy from one wash to the next. Plus, there are two versions available: one that's suitable for fine or normal hair, and a richer formula to care for coarser locks.
Use it as the last step in your hair care routine by smoothing a scoopful of the Vibrant Color Mask through clean, damp mid-lengths and ends, making sure not to apply it to the roots. Leave it on for up to five minutes, then rinse out thoroughly. Locks will be ready for drying, styling and shining until the next wash.
For a Color-Depositing Hair Mask with a Touch of a Tint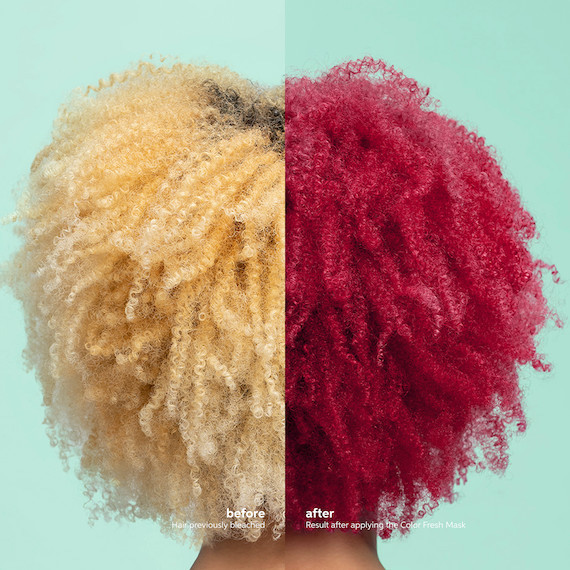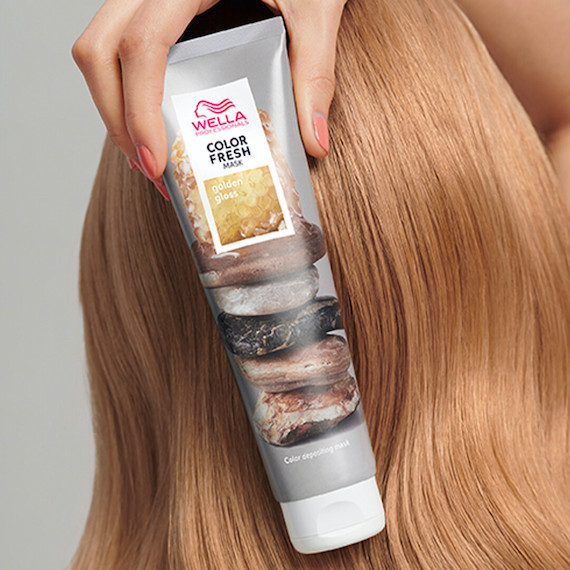 If color correcting and shade refreshing is high on the agenda, reach for one of the 13 hues in the Color Fresh Mask collection. (Psst... you can now also choose between the 150ml tubes or the 500ml jars!) This pigmented treatment veils locks in a sheer tint that's suitable for all hair types – whether you're subtly enhancing virgin hair, boosting color-treated tresses or experimenting with a new, sheer shade.
All you have to do is apply your chosen Color Fresh Mask to clean, damp hair, focusing it through the sections where you want the tint to appear. Use a wide tooth comb to evenly distribute it through hair strands, then allow it to absorb for up to 10 minutes. That's all it takes. Finally, rinse locks to reveal your refreshed mane, then dry and style as usual. Because the mask is packed with nourishing ingredients, you don't even need to use a conditioner afterwards.
For Curly Hair or Coily Hair That Wants Extra Hydration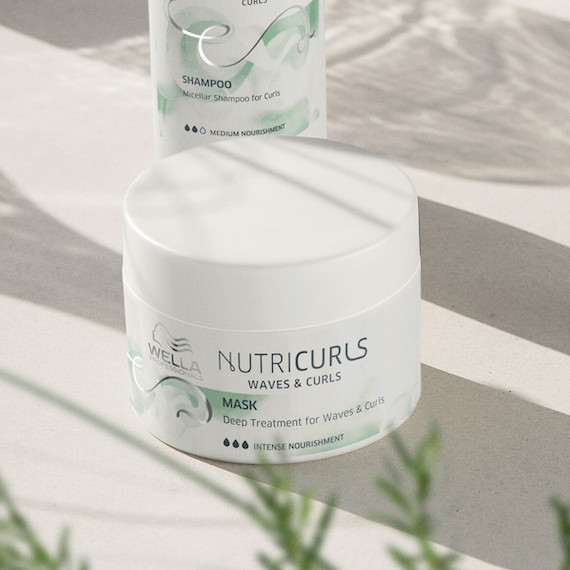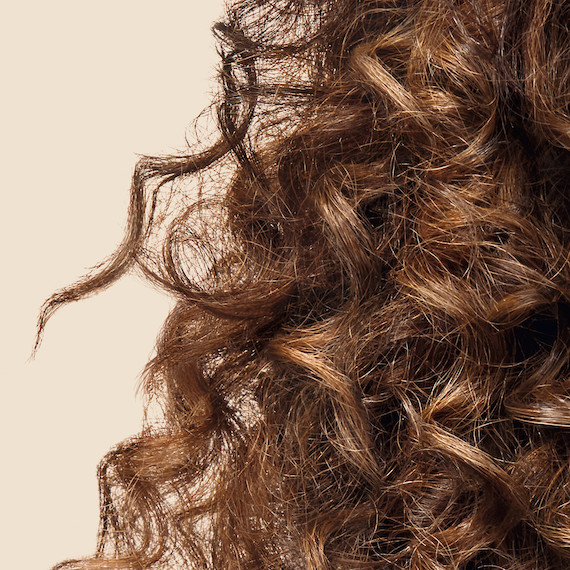 Curly and coily hair can be prone to dryness, which may lead to a host of other challenges. Think breakage, split ends and frizzy hair. So, to celebrate the beauty of your curls and coils, try a specially formulated mask that dials up moisture and definition. The rich ingredients in NutriCurls Deep Treatment For Waves & Curls make it a must in every curly hair kit.
Luxuriously rich and creamy, it packs in Jojoba Oil and Vitamin E; two hydrating heroes that top up moisture levels to leave curls touchably soft. Plus, the intense nourishment helps to improve curl definition, so your shape truly pops. Apply weekly to clean, damp hair, leaving it on for five minutes to reap the full bounce-boosting benefits.
For Fine Yet Dry Hair That Needs Weightless Nourishment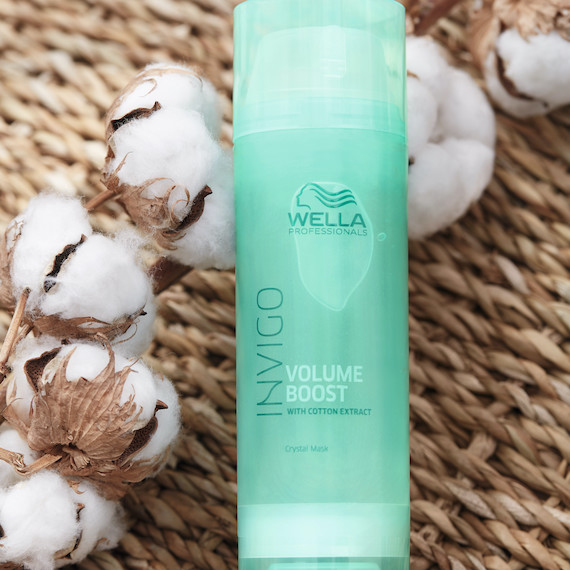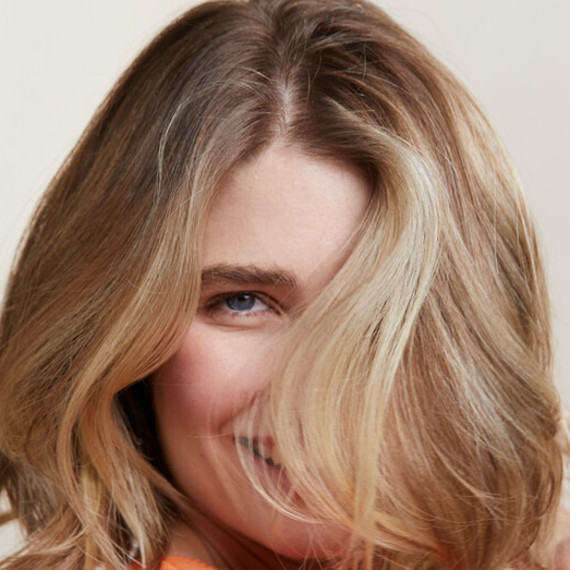 If having fine hair makes you wary of rich hair masks in case they weigh strands down, look to INVIGO Volume Boost Crystal Mask. The clear treatment is wonderfully weightless, treating strands to the strengthening power of cotton, alongside bodifying Spring Force Polymers that surround the hair fibers to create the most voluminous blow-dried looks. It's a must for boosted manageability, lending instant softness and mirror-like shine. So, at last, you can reap the nourishing rewards of a hair mask without any of the weight.
Apply the Crystal Mask to the mid-lengths and ends of clean, damp, fine hair and allow it to absorb for five minutes. Then, rinse and, for extra volume, spray locks with INVIGO Volume Boost Uplifting Hair Mist before blow-drying with a large, round brush.
For an Oily Scalp Calling Out For a Balancing Mask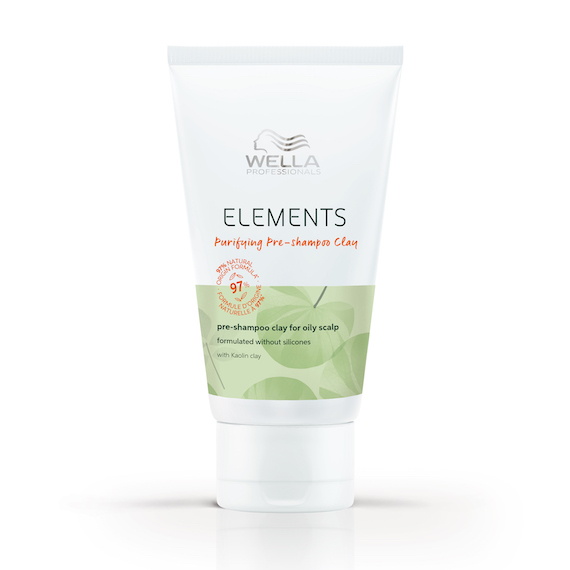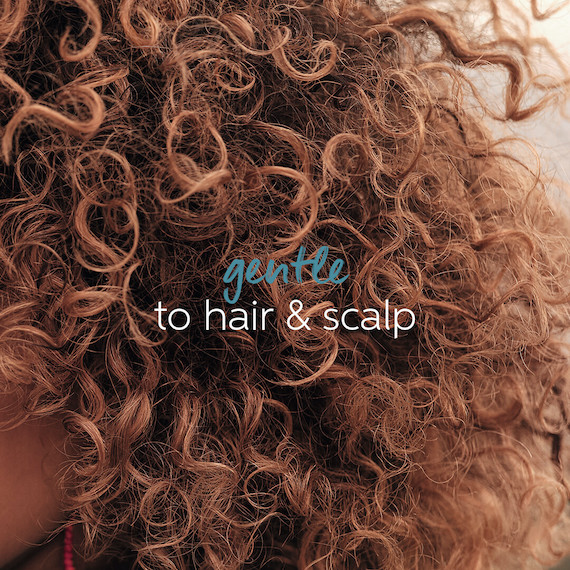 Clay masks are a staple for oily skin, but did you know that they can also be used to balance out a greasy scalp? Elements Purifying Pre-Shampoo Clay Mask is specially formulated to be used on the hair follicles, where it soaks up excess sebum to leave roots feeling calm and refreshed. As the name suggests, you use it before washing tresses, taking care to massage the blend of white clay into the roots of dry hair, section by section. Then, after five minutes, you add water, massage to emulsify, and rinse thoroughly.
Follow up with your favorite shampoo to remove any residue, and repeat whenever roots feel oily and locks feel overworked. It's not just for greasy hair; it blitzes through product build-up too. So, if you tend to use a lot of rich ingredients in your styling ritual, your hair follicles will thank you for this mask.
3 Tips to Boost Your Hair Mask Application
1. Don't Apply a Mask to Soaking Wet Hair
Always squeeze out excess water before applying your mask. If hair strands are too wet, they can't soak up all the nourishing goodness in your mask, so the effects are diluted. You may even want to towel-dry locks ahead of smoothing on your treatment, which allows the restorative ingredients to be deeply absorbed for enhanced results.
2. Wrap Hair Up in a Microfiber Towel
Take your masking routine to the next level with a microfiber towel. While you're letting your hair soak up your deep conditioning treatment, wrap strands up in the towel to help the powerful ingredients penetrate deeper.
3. Rinse Out Your Mask With Cool Water
When your hair wash routine is over, rinse out your mask with warm water before giving locks a final blast with cool water for elevated shine. The cold water encourages the hair cuticle to close and lie flat, which reduces frizz and gives the appearance of added gloss. It's a win-win.
*Instrumental test vs non conditioning shampoo
** vs. non conditioning shampoo
***When using Ultimate Repair Miracle Hair Rescue