My Hair is Naturally Curly But Won't Curl Anymore
Even the tightest curls can lose definition over time. While your childhood curls may have been soft, supple and springy, daily wear and tear gradually alters the shape and texture. Your curl loss could be recent or it might have happened long ago, but whatever the case, there are ways you can bring the bounce back with the right hair care routine. The trick is to get to the root of what's weighing your curls or coils down, then recharge your routine with nourishing formulas that enhance your natural curly hair type. At Wella Professionals, we believe that how you choose to wear your hair is personal to you. Each curl type and curl pattern is unique, which is why we've developed a wide range of products to support you on your journey. 
So, if you're thinking 'my hair is naturally curly so why won't it curl anymore?', don't give up on those ringlets just yet. Follow the simple steps below. 
Why is My Naturally Curly Hair Not Curly Anymore?
There are five key reasons why your hair might not bounce back into bountiful curls anymore. Do any of the below bugbears sound familiar? Then find out how to get naturally curly hair back...
1. Your Hair is in Need of Bond-Strengthening Treatments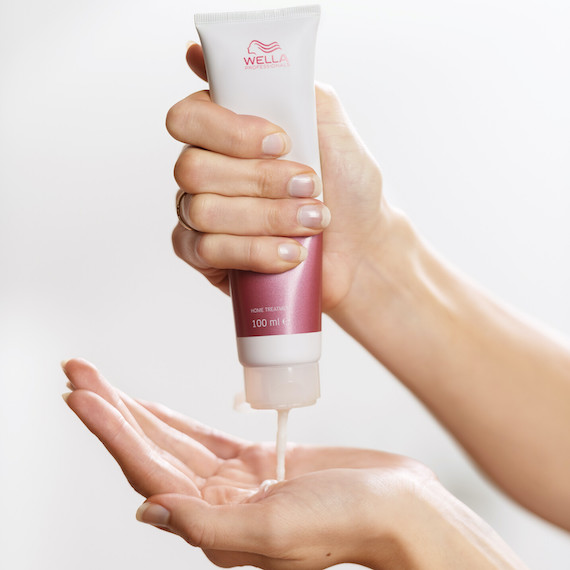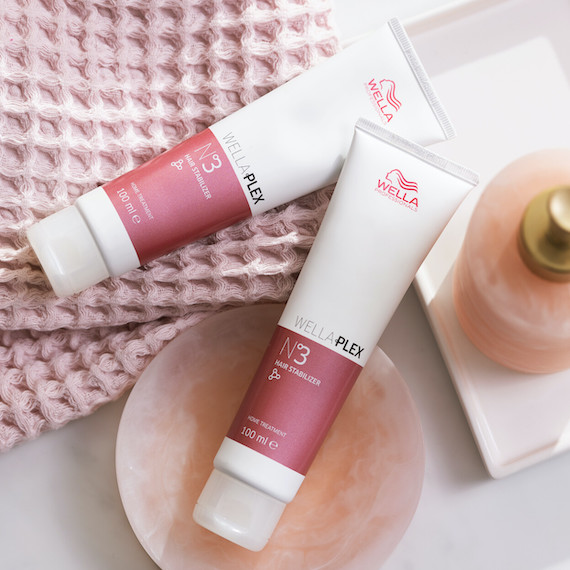 That loss of curl you're seeing could be down to broken bonds within the hair shaft. These play a big role in the shape and structure of hair strands, but when locks are over processed, bonds can change due to chemical damage. Your goal is to shield locks from further damage with specialized deep conditioning treatments – something you can do both in and out of the salon to nourish your beautiful curls. 
The Fix: Your first fix begins at your next hair appointment. If you have colored hair, ask your colorist to add WellaPlex to your dream shade. It contains our bond-strengthening PLEX ingredient, which reinforces strands throughout the coloring process. It can be mixed with any shade, including hair lighteners. In fact, the BlondorPlex lightener already has the cutting-edge solution pre-mixed in. Then, take the WellaPlex No3 Hair Stabilizer home with you; a weekly deep treatment that keeps curls strong, smooth and wonderfully soft. 
2. You Have Dry, Damaged Hair That Craves Moisture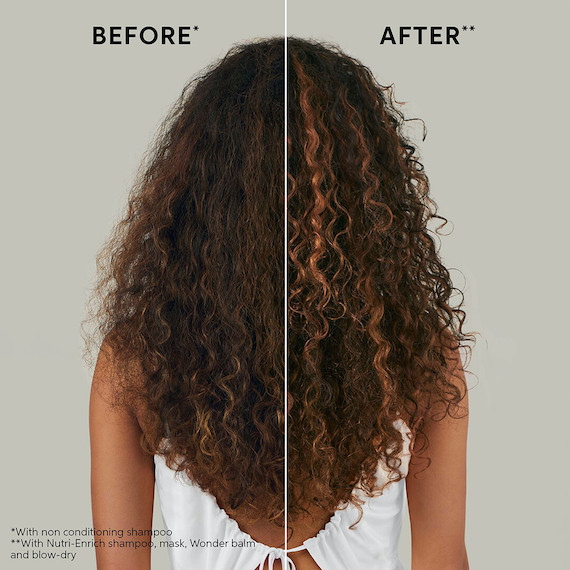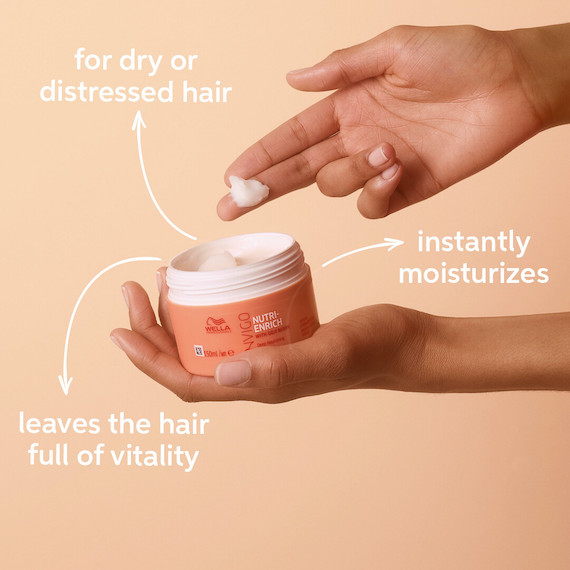 Hair damage and dryness are two of the top causes of shapeless, brittle curls. When tresses are dehydrated, they can start to look limp and flat – a far cry from your formerly bouncy curls. Plus, if the dryness leads to a halo of frizz, this can also take down curl definition. Meanwhile, an uneven surface and open cuticles (caused by chemical and environmental damage) may also cause strands to snag and tangle. So watch out for flyaways, frizz and a coarse texture; these are your cues to adopt a moisture-boosting, hair-smoothing routine.
The Fix: Deep condition dry hair with nourishing shampoos, conditioners and masks. The INVIGO Nutri-Enrich collection has all you need to care for tresses with a boost of vitamins. Use the Deep Nourishing Shampoo and Deep Nourishing Conditioner for every hair wash, and add in the Deep Nourishing Mask for a weekly injection of pampering care. The Wonder Balm is also a must-try for highly porous hair that loses moisture fast. It's a leave-in conditioner and styler that penetrates the fiber and locks in nourishment. 
3. Product Build-Up is Changing Your Natural Curl Pattern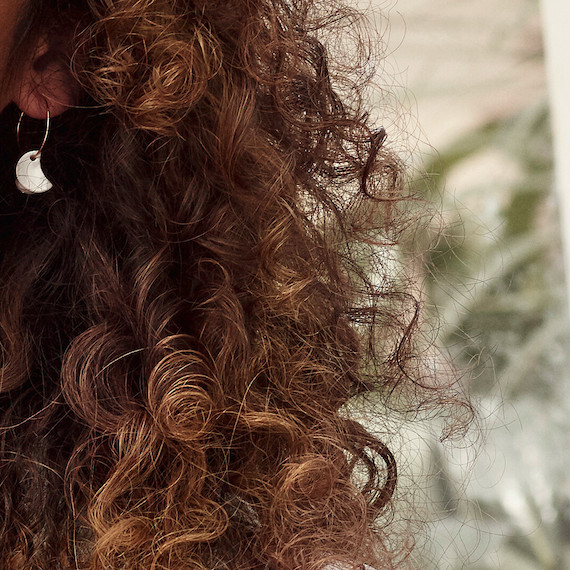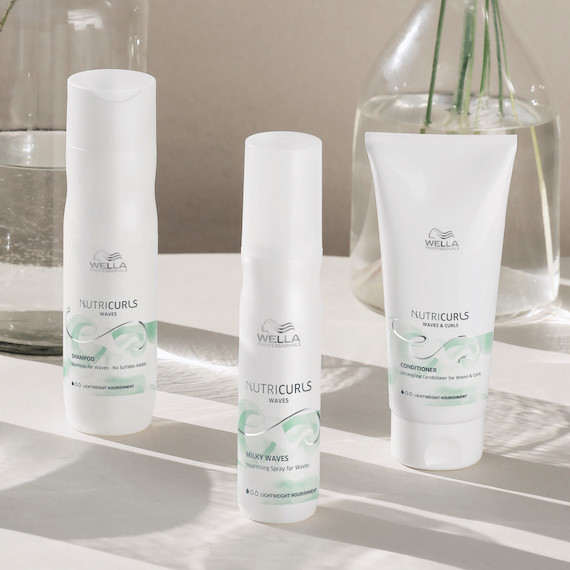 From curl creams to defining gels to frizz-smoothing lotions – there are so many ways to style your curly hair to perfection. However, if you don't detox your locks regularly, product build-up can start to weigh curly hair down. This can stretch out your natural curl pattern and lead to a loss of shape and texture. Other signs of build-up include an oily residue, a dull effect, and flat, thin strands. The good news is, getting your bounce back is simple with the right hair products, as you'll see below. 
The Fix: If you think product build-up is at the root of lackluster curls, it's time to add a clarifying shampoo to your hair routine. Try INVIGO Aqua Pure Purifying Shampoo as needed to rid hair strands of stubborn oils and waxes. It gives you that fresh, clean hair feeling, but doesn't strip away any essential nutrients. Swap heavy products for lighter styling products too, like NutriCurls Milky Waves. This leave-in conditioning spray revives and rehydrates your curls, while feeling beautifully weightless. 
4. It's Time to Give Your Curls a Trim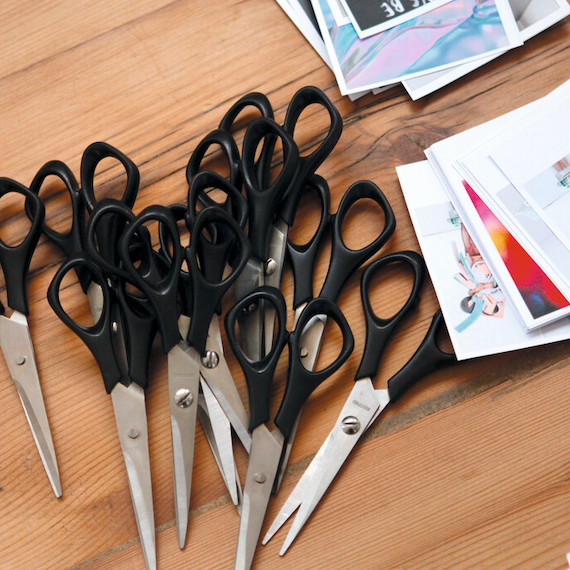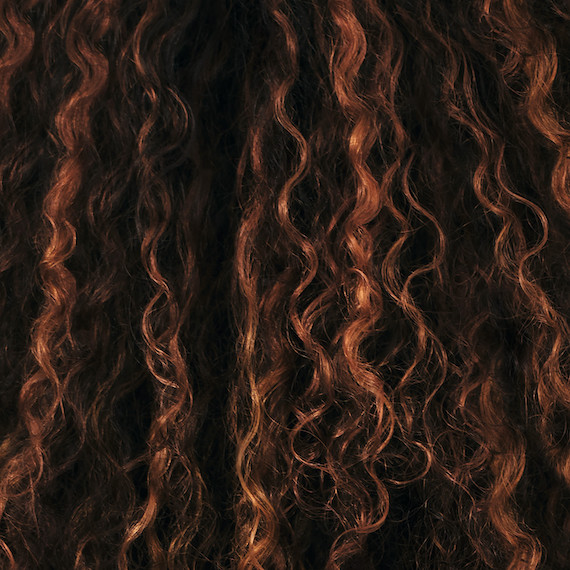 The natural shape of your curls can get dragged down when hair is overdue a trim. The longer strands become, the more your curly hair pattern can get stretched, leaving it loose and less defined. Plus, any resulting split ends can leave locks thin and wispy, which also changes hair texture and the way your curls might look. 
The Fix: Make sure you're booking in your trims with a curly hair expert; a stylist who knows how to shape and enhance natural hair to achieve added bounce and definition. If you're worried about losing too much length, you can ask them to try a technique called 'dusting'. This sees the very tips of curly strands trimmed, targeting just the split ends without taking locks shorter than you'd like. Trust us: even the smallest trim can breathe new life into natural hair. 
5. You're Heat Styling Locks Without the Right Protection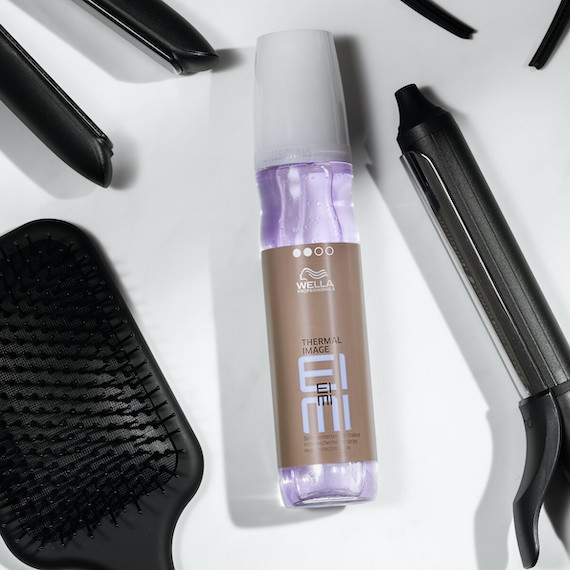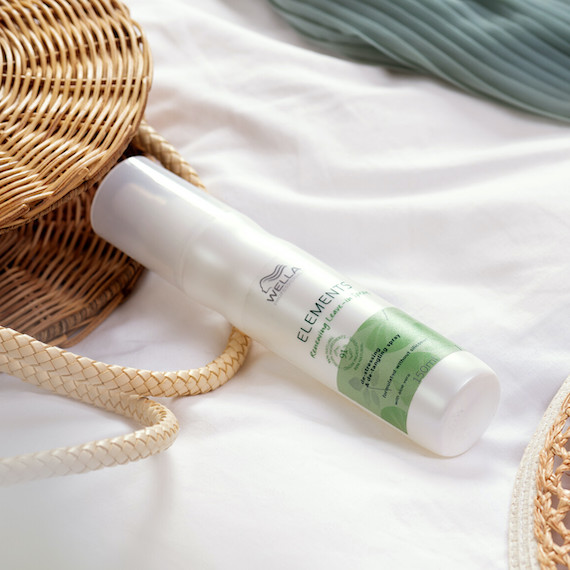 Hairdryers, flat irons and curling irons can all lead to heat damaged hair. Think dryness, dullness, and a gradual shift in the shape of your natural curls. Today's heat tools are designed to have as little impact on hair condition as possible, but the outer layer of strands can still become over processed without the right protection. 
The Fix: If you're not ready to hang up the heat styling tools, make sure you're using the correct heat protectant. Different hair types are better suited to certain formulas, and the idea is to choose one that doesn't weigh your locks down. For curls that are in good condition but prone to product build-up, reach for EIMI Thermal Image. The light mist boosts shine while safeguarding strands from heat up to 220 degrees Celsius. Meanwhile, drier curls in need of moisture will benefit from layering in Elements Renewing Leave-In Spray; a nourishing mist that shields your hair from heat-induced dehydration. 
With these key fixes, you'll soon be working springy ringlets and major movement once more.