8 Ways to Make Hair Color Last Longer on Gray Hair
How you approach your gray hair is entirely up to you. You might choose to celebrate its natural beauty, to enhance it with fresh, glowing color, or to transition to a full head of silver tones. But if you do color gray strands, you probably don't want to see the shade turning dull or the coverage fading – which is why we've pulled together eight tips to make hair color last longer on gray hair. 
Here, we reveal the steps to take to ensure your dream salon shade goes the distance, all while keeping hair glossy and hydrated in between appointments…
1. First, Choose a Full Coverage Color
The type of color product your colorist uses will determine how much gray coverage you get, and how well that coverage is going to hold up until your next appointment. That's why, for an upgrade on gray retouching, we recommend a Koleston Perfect Mirror Lights service, which teams up to 100% coverage with natural-looking dimensions. The service relies on a lighter foreground and deeper background color, so your regrowth appears gently blurred. First, a root shadow is applied to deftly camouflage regrowth, before balayage is swept through the mid-lengths and ends to create stunning light reflections. (No blocky coverage here.) The richness of the color keeps it fade-resistant for longer,
2. Protect Color with a Shade-Saving Shampoo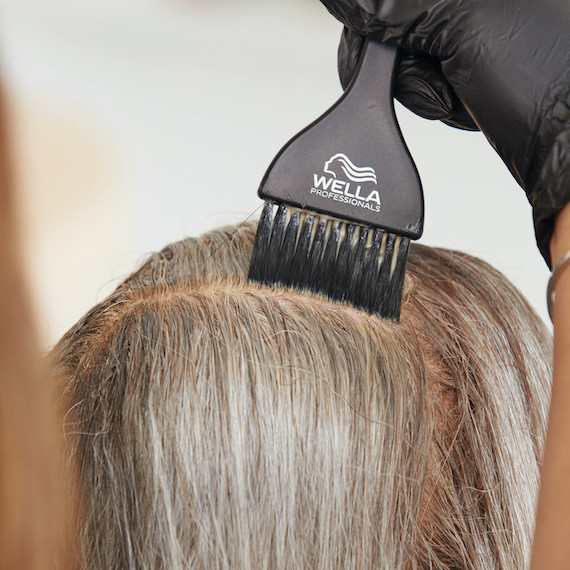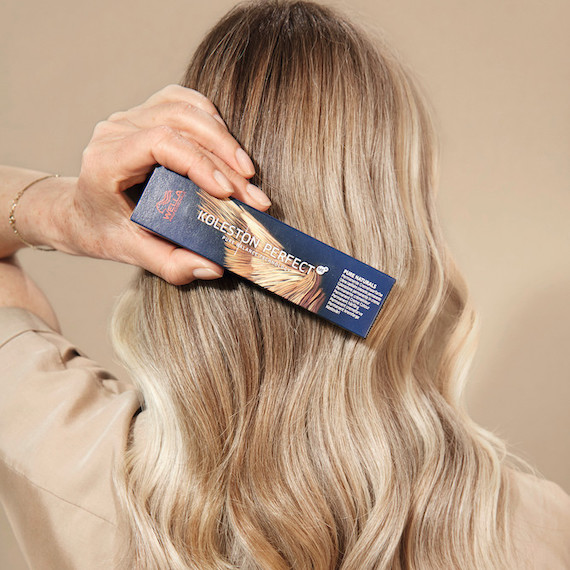 3. Hydrate and Shield Hair with Conditioners and Masks
As we mentioned above, gray hair tends to be naturally drier and can sometimes feel a little bit wiry. This is because, just as the follicles produce less pigment over time, they also produce fewer lipids and nutrients to hydrate strands. By treating hair to deeply nourishing conditioners and masks, you not only add some much-needed moisture back in, but you also help your hair color look glossy and radiant for longer. In the salon, we usually reach for the ColorMotion+ Moisturizing Color Reflection Conditioner for everyday hydration, and the Structure+ Mask for deep repair when hair needs it most.
4. Give Hair Pre- and Post-Swim Care
Whether you're a poolside regular or only tend to swim on vacation, it's important you keep colored hair protected before you go plunging into the water. If you can, tuck it away in a swim cap so not a drop can touch your shade. But if that's not an option, turn to soft, silk scrunchies, twist hair into a topknot, and try to stay above the surface. And if that doesn't sound like much fun or your hair doesn't tie up easily, simply keep your ColorMotion+ Shampoo somewhere nearby, then hit the showers quickly to wash chlorine away before it takes its toll.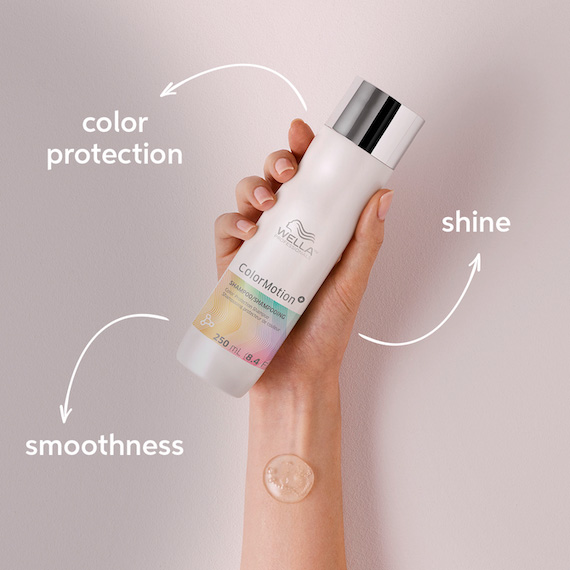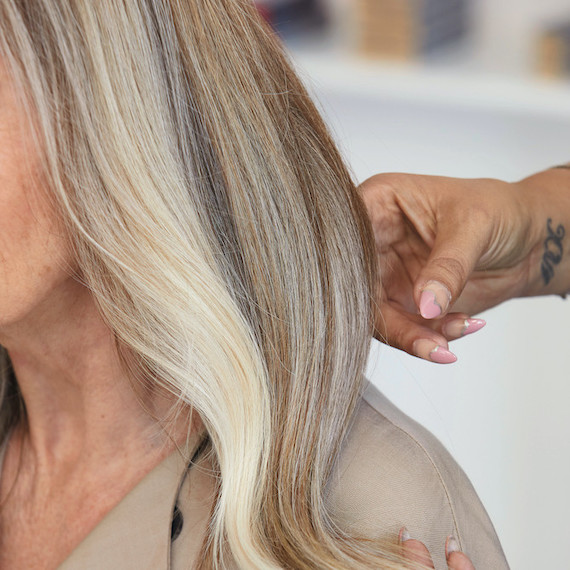 5. Fit a Water Filter on the Showerhead
It's not just pool water that's packed with chlorine. The water that comes from your taps might also contain it, along with other color-damaging chemicals and metals. The ColorMotion+ Shampoo works hard to remove such aggressors from your hair, but combining it with a water filter on the showerhead will give you added protection. They're quick and easy to fit, and allow you to wash your hair with purer, cleaner water, which helps your rich color remain intact for longer.
6. Try a Color-Depositing Conditioner
One clever way to extend the life of your shade is to use a color-depositing conditioner, like the Color Fresh Mask. It comes in a range of blonde, red, brunette and rainbow shades, so you can find one that works with your existing color. Once you've got it, all you have to do is comb the mask through damp, just-washed hair and allow it to develop for 10 minutes. After it's rinsed, it lends a sheer tint that revives your salon color. It won't cover grays, but it will enhance the mid-lengths and ends, so locks appear fresher overall.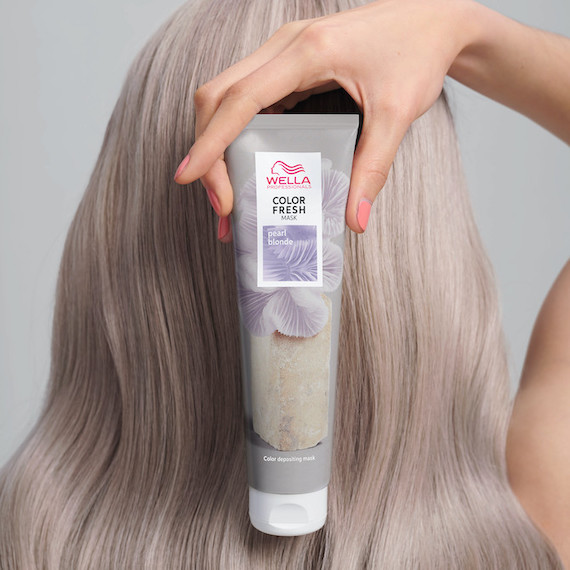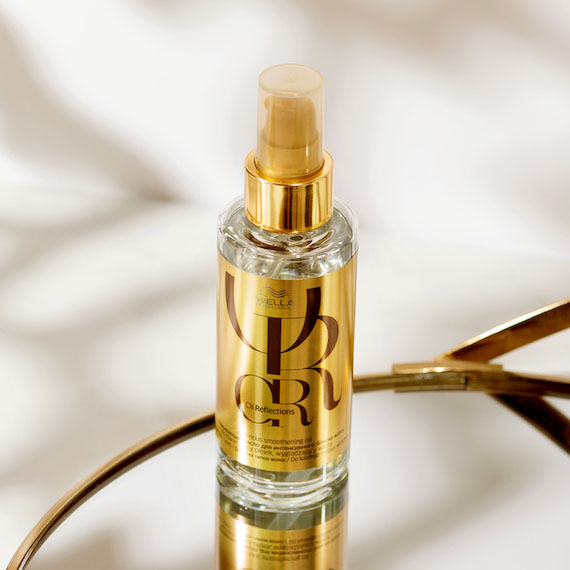 7. Air-Dry Hair with the Right Products
Heat fades color fast, whether it comes from the sun or your go-to styling tools. That's why, where possible, we recommend air-drying hair to avoid those high temperatures. By working a light oil through lengths, like Oil Reflection Luminous Smoothing Oil, you can keep strands frizz-free and smooth while they dry naturally. (Bonus: the luxurious formula will bump up hydration too.) Then opt for a low-tension style to tuck strands out of the way. A nape-hugging bun or braid is fast, easy, and results in the most flattering movement (think effortless waves and volume) once hair is dry.
8. Apply a Heat Protection Spray from Root to Tip
On those days when you do want to use heated tools, make sure you mist strands with EIMI Thermal Image heat protection spray every time you expose your hair to high temperatures. That means using it before blow-drying, and again before you straighten or curl your hair. It should always be the last product you apply pre-heat, so it goes over any lotions, mousses or oils you use. This quick step could be the difference between fast-fading and long-lasting color over gray hair, so it's a must for everyday shade maintenance.