Revealed: The Secret Behind Koleston Perfect's Versatility
It takes skill and years of experience to create the most Instagrammable hair looks out there, but every colourist knows that the products you use play a crucial role in each masterpiece too. Without high performance, high definition and high precision hair colour, that vibrant red or cool, crisp blonde wouldn't look as eye-catching. But how do you know if you're using the right tools? 
Let's just say there's a reason one tube of Koleston Perfect is sold every second across the globe. Here, we reveal what makes it one of the most versatile colour products out there. Spoiler: it's all about the innovative Ultra Precision Colour Technology.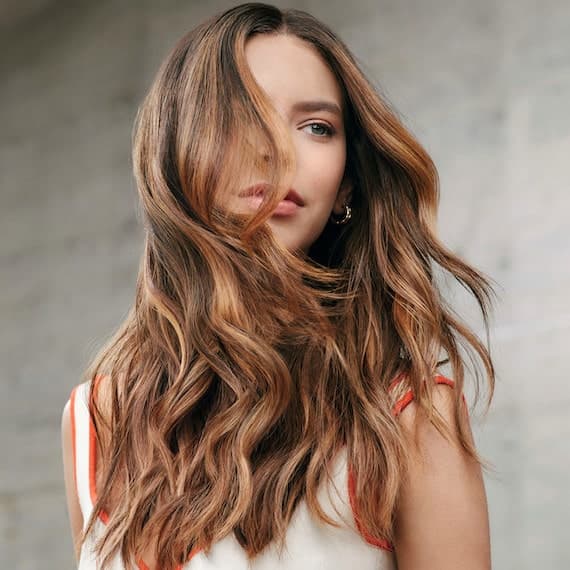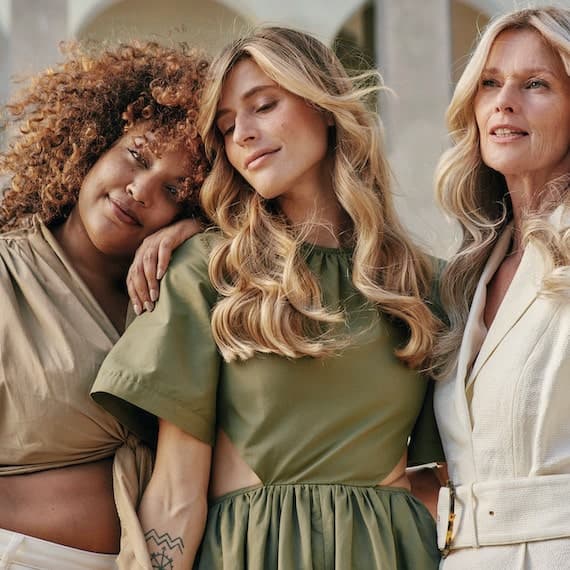 Wait – What is Ultra Precision Colour Technology, and Why Do I Need It
The fact is, many hair colours offer a compromised result when you're creating your clients' dream shades, and it often comes down to a problem that takes place during the oxidative colouring process. Naturally, we all have metals in our hair that come from our bodies and the water we use, and they tend to be more concentrated through the porous ends of the hair. While these metals are not harmful on their own, they create free radicals when they come into contact with peroxide, which then can affect hair bonds and disturb the colour formation. If your client's hair has come out looking patchy or their shade hasn't developed as you hoped, it may be those free radicals wreaking havoc. 
The good news is, there are ways to counteract this unwanted process, so you can achieve a reliable colour result every time. No surprises – just a flawless finish from root to tip. The secret is in the Ultra Precision Colour Technology found in every shade of Koleston Perfect. Here's how it works:
 When colour is applied, the Ultra Precision Colour Technology creates a controlled environment outside and inside the hair to reduce the formation of free radicals, resulting in a perfect colour formation.
 Colour is precisely formed at the right place deep inside the hair, while providing protection to the hair bonds.
 Even on long, porous hair, where metals are more prominent through the lengths, the Ultra Precision Colour Technology offers resistance to damage and a true-to-tone finish. 
Find out more in this quick video: 
What About Koleston Perfect's Other Benefits
The Ultra Precision Colour Technology is just one reason so many colourists love Koleston Perfect. As you'll see, there are so many added benefits that make this product a dream to work with…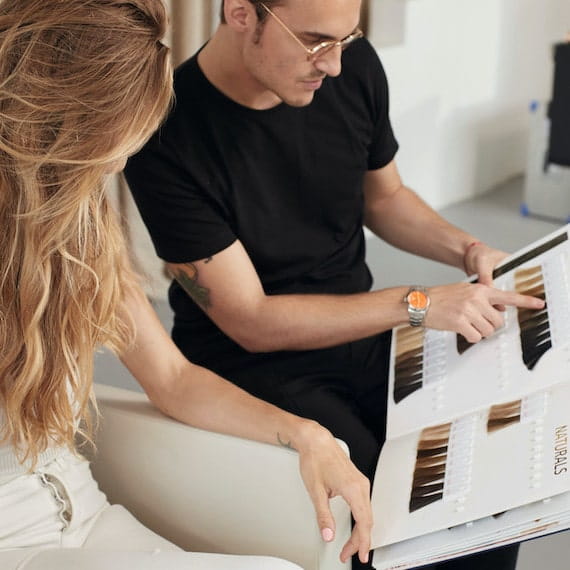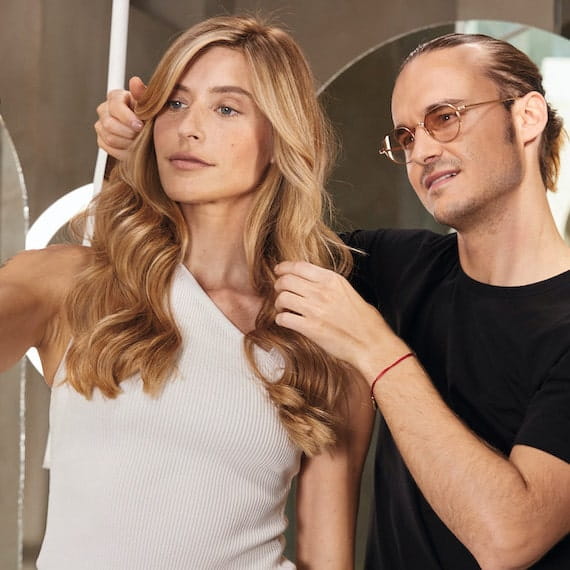 1. You Can Choose From 100+ Shades
With an extensive palette of more than 100 colours, you can use Koleston Perfect to create any shade your client desires. Choose hues across six families: Pure Naturals, Rich Naturals, Deep Browns, Vibrant Reds, Special Blondes and Special Mix. No trend is out of reach with these pure pigment colours.
2. You Can Team it With Any Colour Service
Koleston Perfect is so versatile, you can use it to enhance any colouring technique, whether you're sweeping on a balayage, painting on highlights or applying a full head of your client's favourite shade. You can even use it for a glossing service by mixing the target shade 1:1:1 with Welloxon Perfect 1.9% and the Post Service Treatment. 
3. You Can Use it To Cover Greys
If your client is looking to cover grey roots or camouflage silver strays, Koleston Perfect will give you up to 100% grey coverage. Team with Welloxon Perfect 6% to keep any unwanted tones under wraps, and allow to develop for 30-40 minutes (or 15-25 minutes under heat). 
Discover Two New Koleston Perfect Services
While Koleston Perfect can be used for all services – from twilighting to glossing services  – there are two new colour concepts to know that make the most of its glow-boosting benefits. 
For an Upgrade on Grey Coverage: Mirror Lights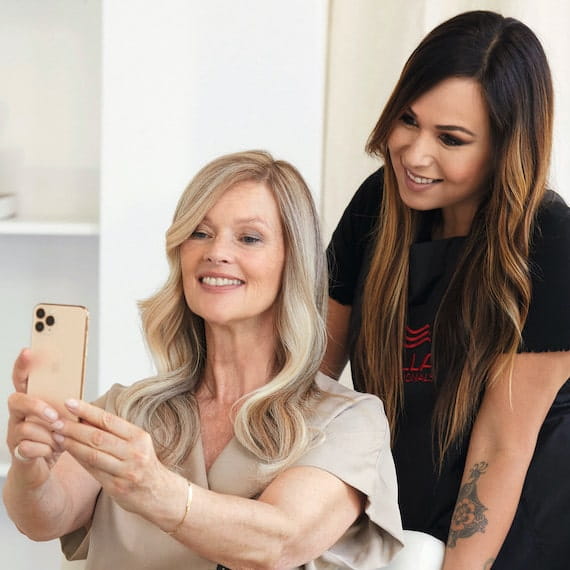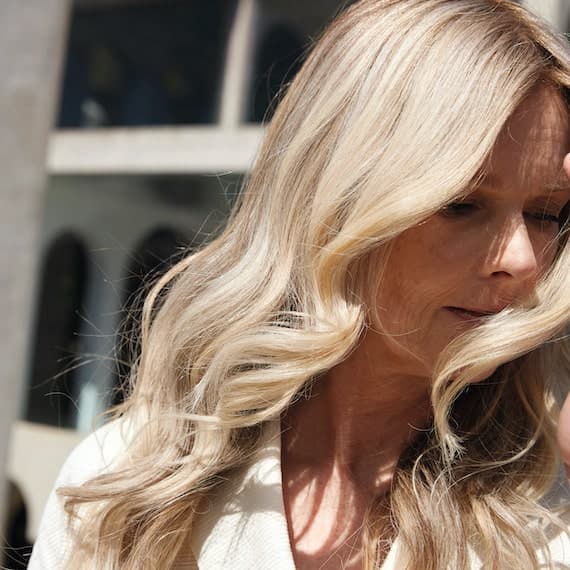 If your client is hoping to disguise grey roots but they're craving soft, low-commitment regrowth, Mirror Lights is the service upgrade they need. It combines a smudgy, lived-in shadow root with the most luminous freehand highlights for colour that glows with health from root to tip. There are three key principles your creation needs to feature in order to perfect this look: a lighter foreground colour on the roots at the front, a slightly darker root colour through the rest of the hair, and beautifully blended highlights on mid-lengths and ends. A dream trifecta. 
For an Upgrade on Classic Highlights: Shadow Lights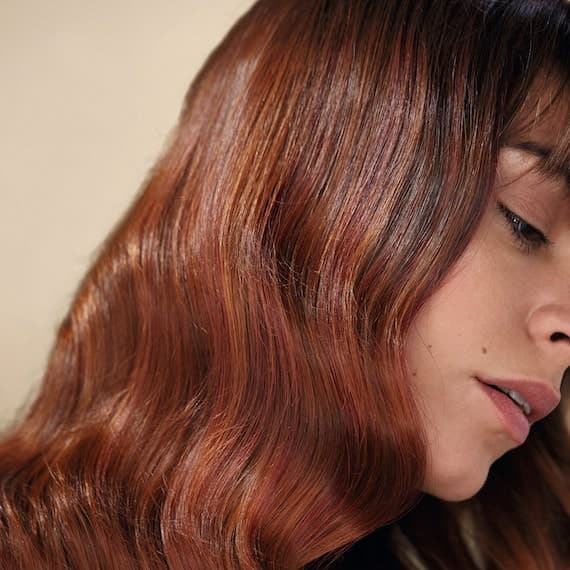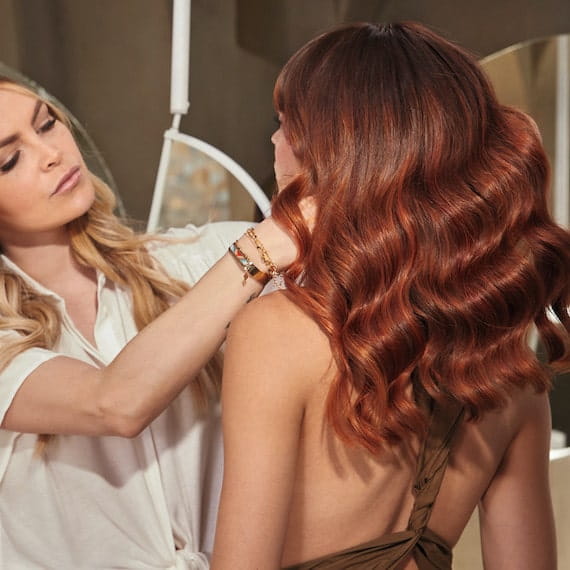 While classic monochromatic highlights typically focus on just one bright 'lights shade, Shadow Lights includes a combination of a base hue with an accent hue that pops. You're aiming for a contrast, so if you've got a beige blonde base, you might want to add a hint of rose gold, or if you're working with an auburn mane, a scattering of violet ribbons will create stunning multi dimensions. 
The ultra high precision of Koleston Perfect will ensure each of these looks sparkle right through to the tips, so you can give your clients the vibrant, healthy-looking results they're looking for. 
SHOPWELLA STORE