Introducing Koleston Perfect Lights: A New Highlighting Concept
It goes without saying that the past two years have transformed our habits on every level – from the way we spend time with our friends, to how we approach our day-to-day wellbeing. At Wella, we've even noticed these changes taking effect in salons across the globe, with clients' choices in services evolving to reflect a switch in their overall mood.
In fact, although grey coverage is still the number one service in salons, it's slowly declining, while root touch-ups and highlights are quickly on the rise. And, even though a palette of ash blondes and frosted chestnuts was once most covetable, warm, comforting tones are emerging as the dreamiest hues to sweep through clients' hair.
Like self-care in colour form, glossy beige blondes, rich auburns and chocolate browns are adding richness and radiance to manes all over the world. To make these popular looks all the more attainable, we've revealed a brand new service concept for your colour menu. Introducing the Koleston Perfect Lights collection…
What is Koleston Perfect Lights?
Koleston Perfect Lights is a set of two new services that enhance your most popular colouring techniques with ethereal blending, boosted dimension, and a high-definition palette of shades. Our award-winning Koleston Perfect product is your tool of choice for each of the looks, giving your clients pure, permanent pigment that leaves no grey uncovered. Now, let's dive into the services…
Mirror Lights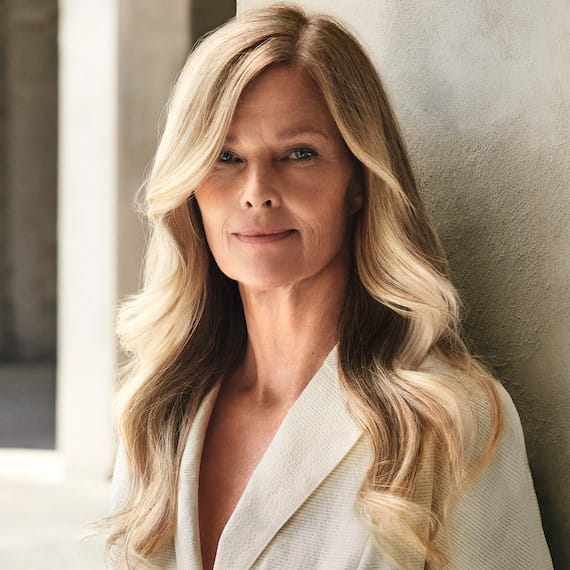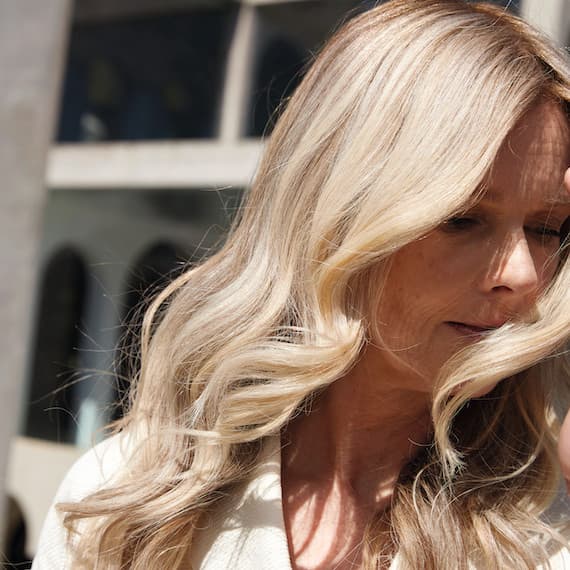 For clients who want to disguise their grey, but with a softer regrowth, Mirror Lights will create the luminous yet lived-in effect they're looking for. This service is an upgrade on the traditional root coverage, combining a soft shadow root with babylights or freehand highlights. But there's more. The application is based on three key principles: a lighter foreground colour on the roots at the front, a slightly darker root colour through the rest of the hair, and beautifully blended highlights on mid-lengths and ends. This trio of hues should stay within two depths apart for a soft transition, but you can bump up the volume of highlights to create a more noticeable glow.
Shadow Lights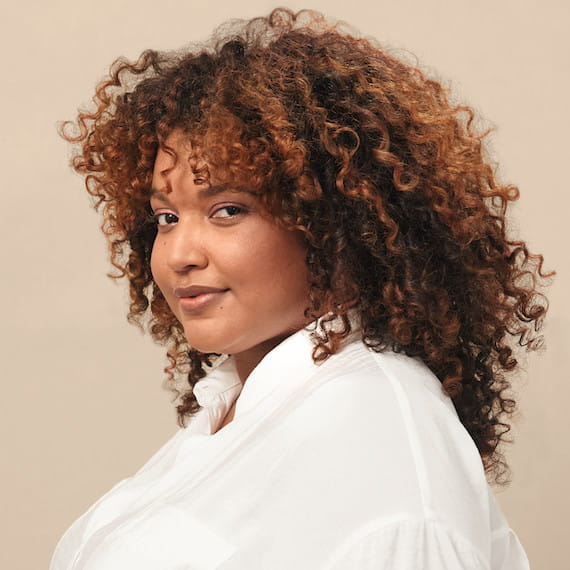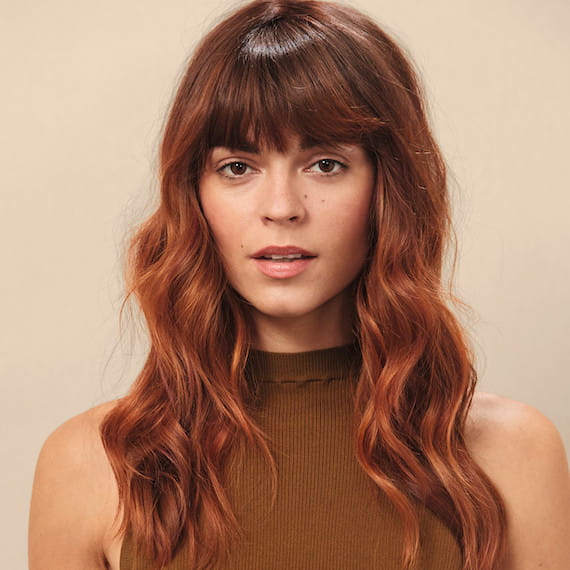 An upgrade on a monochromatic highlighting service; Shadow Lights is all about working with multiple tones, rather than just sweeping a single hue through alternating strands of hair. The trick is to combine a 'base' highlighting colour with a stand-out 'accent' highlighting shade. This accent is designed to pop, so don't be afraid to take the colour a little more vibrant. Think violet ribbons through an auburn canvas, or a sweep of rose gold against a beige blonde base. Make it contrast to add striking reflections that warm your client's complexion.
Mirror Lights vs. Shadow Lights: Which Service is Right for My Clients?
While Mirror Lights and Shadow Lights are both highlighting techniques, they're suited to very different clients. So how do you know which Koleston Perfect Lights technique you should follow?
Choose Mirror Lights if: your client wants to cover their greys but is tired of the high maintenance, and wants a switch to shades that are closer to their natural hair colour. Mirror Lights is also a great choice for clients who are looking for a more modern way to cover greys. Instead of 'blocky' camouflaging, it gives them ultra-precise, supremely blended, multi-tonal reflections.
Choose Shadow Lights if: traditional root-to-tip highlights are still your client's style of choice, but they're ready to embrace blended, complementary tones that make their hair appear healthier. Even on the longest hair, this service offers beautiful results to the very ends. Those woven 'pops' shimmer under the light to add new dimension with every swish.
How to Apply Mirror Lights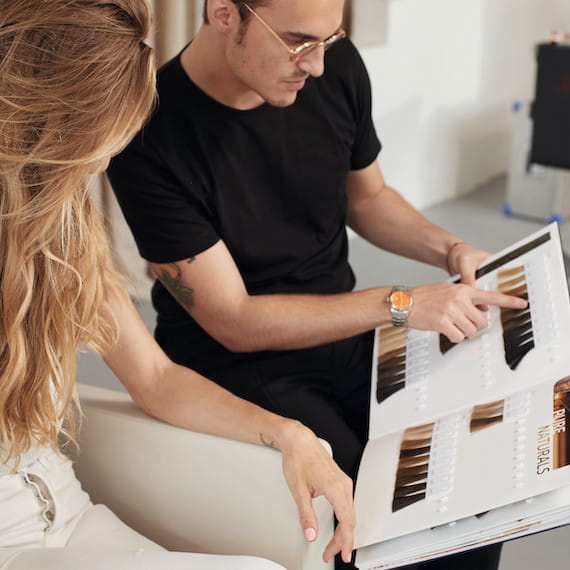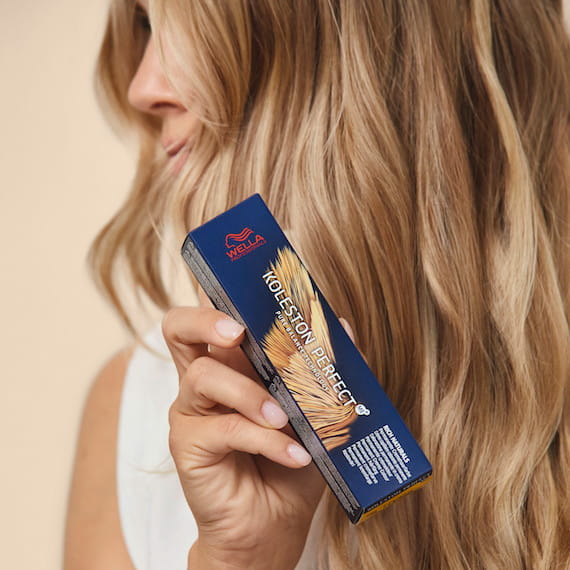 Step 1: Create a Lighter Foreground Colour
Through the face-framing layers, add a soft Koleston Perfect shadow root that's darker than the mid-lengths and ends, but lighter than the rest of the roots. This is known as your foreground colour.
Step 2: Add a Darker Background Colour
Within two shades of your foreground colour, add a darker root shadow through the crown of the hair. This should blend seamlessly from the front sections for a subtle 'spotlight' effect.
Step 3: Lighten the Mid-Lengths and Ends
Add your client's highlights with a freehand painting technique, such as balayage or foils, depending on how much lightness you are aiming to achieve. This also blurs the contrast between your foreground and background colour for a seamless look
How to Apply Shadow Lights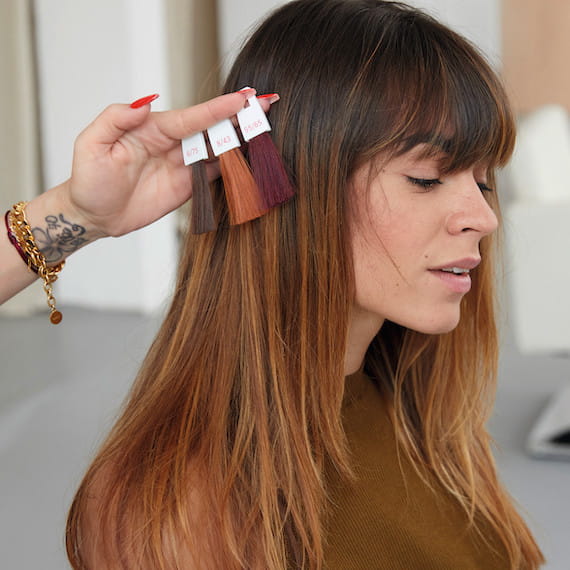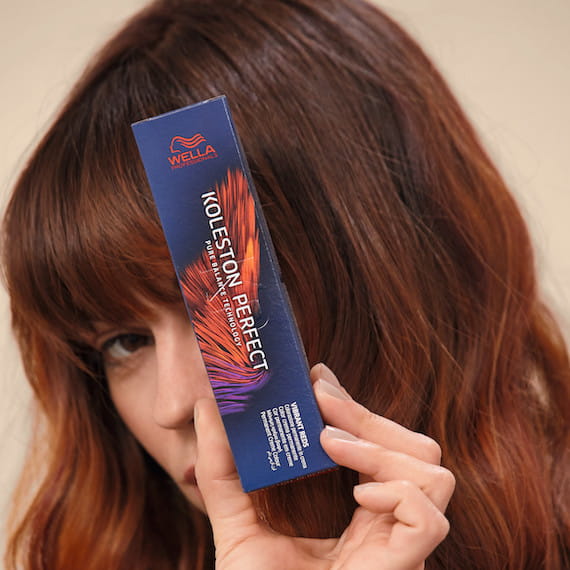 Step 1: Build the Base Shade
Pick a Koleston Perfect shade and apply it as your client's base. This could be swept all over the hair or in root-to-tip ribbons on top of their existing shade.
Step 2: Choose a Colour Pop
Select an accent highlight colour to create high-precision dimension. Choose something a little unexpected, like a cinnamon tone on dark brown hair, or a sheer macaron pink on light blonde locks. The key is to pick a shade that is contrasting to your base. For example, if your base is warm, choose a cool tone for the accent shade.
Step 3: Create Reflective Weaves
Paint the colour pop in diagonal sections for the most flattering effect. These weaves will subtly sparkle against the base, giving your client their most multi-tonal highlights yet.
3 Must-Haves for Clients Maintaining Their Lights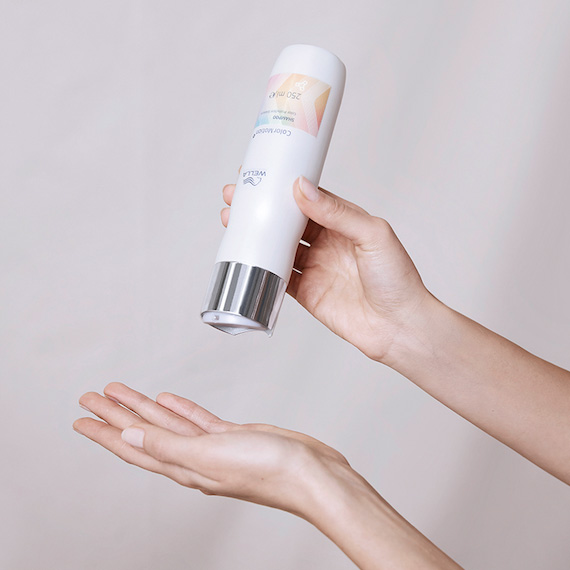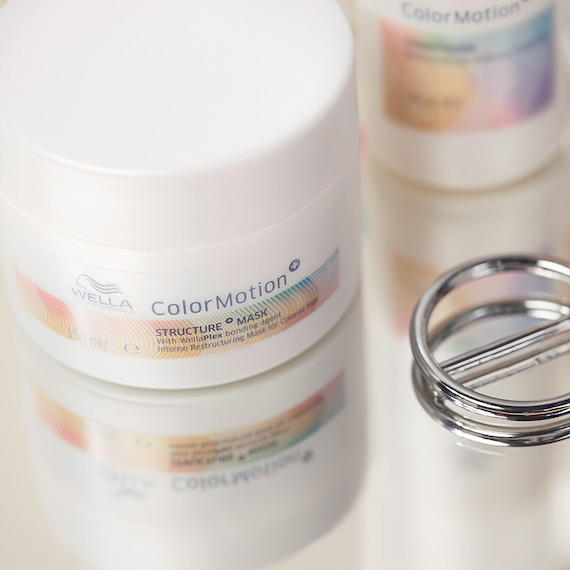 Whether your client has chosen Mirror Lights or Shadow Lights, it's important they care for their colour at home. Highlights in any shade require protective products to maintain the tone and enhance shine. Advise them on a colour care kit that will keep their hues fresh between appointments; a routine that's quick and easy to follow, so they're more likely to stick with it long-term. Here are their essentials…
1. A Colour Protecting Shampoo
A staple in any colour-caring kit is a shade-shielding shampoo. Choose one that's packed with antioxidants, so it can ward off fading aggressors while keeping clients' locks clean and healthy. Our go-to is ColorMotion+ Color Protection Shampoo; a nurturing cleanser for all hair types, which gently rids hair of residue, while veiling strands in protective ingredients.
2. A Shine Boosting Conditioner
For best results, your client should always team their colour care shampoo with a reparative conditioner. The ColorMotion+ Moisturizing Color Reflection Conditioner helps to restore the hair surface, so their new highlights will shine. Then, once a week, they can add the ColorMotion+ Structure+ Mask to their routine; a rich, creamy treatment that's infused with our WellaPlex bonding agent for stronger hair.
3. A Heat Protection Spray
Heat styling can turn highlights brassy or make your client's colour fade – especially when their hair is already warm-toned. That's why, if clients aren't ready to part with their tongs, they need a heat protection spray. EIMI Thermal Image will safeguard their strands against heat up to 220°C, while infusing their hair with a boost of shine that takes their KP Lights to new heights.