6 of the Best Products for Frizzy Hair in Humidity
Picture the scene: you've spent all morning perfecting your look for the day ahead. You've washed your hair, blow-dried, maybe straightened or curled locks, and now you're ready to go. Then – boom – humidity hits and you're left with a halo of unmanageable frizz. Cue a good hair day turning disastrous in a matter of seconds. Sound familiar? Frizzy hair in humidity happens to so many of us. Once that moisture gets in, flyaways and kinks and unruliness are just some of the issues you're battling to tame.
The good news is, with the right products, it's possible to prevent frizz and restore hair back to its shiny best. Here, we reveal the best products for frizzy hair in humidity – designed to seal the moisture out…
Why Does My Hair Frizz When it's Humid?
Humid air equals damp air. You might not be able to see it (or even feel it), but droplets of moisture around you can be absorbed by strands, resulting in frizz. Not all hair responds to humidity in the same way; if locks are already deeply hydrated, it's less likely your hair will soak up the dampness in the air, so your style will stay intact. But if your hair is highly porous, dry, fine or damaged, it will drink in the humidity, giving you a head full of flyaways that can be a nightmare to tame. Put simply, moisture and sealing products are your hair's best friend when humidity is high, so keep that in mind for your frizz-fighting care routine.
What Are the Best Products for Frizzy Hair in Humidity
From moisturizing shampoos, to damp-defying shine sprays, to quick curl revivers, these products will keep humidity-induced frizz at bay no matter your hair type.
1. The Nourishing Shampoo and Conditioner
Bestowing your strands with plumping moisture is key to keeping humidity out, so look to rich shampoos and conditioners that promise deep hydration. If your hair is straight, Oil Reflections Luminous Reveal Shampoo and Luminous Reboost Mask make the perfect duo for glossy, lustrous shine. Together, they condition and replenish the hair structure, so even highly porous hair feels stronger.
For curls and waves, NutriCurls Cleansing Conditioner offers gentle cleansing without stripping out essential oils, and veils strands in supple nourishment, which you can bump up with the Deep Treatment for Waves & Curls. No matter which routine you follow, make sure you blot – don't rub – locks dry after washing, using a soft, cotton t-shirt to ensure you don't rough up the hair cuticle.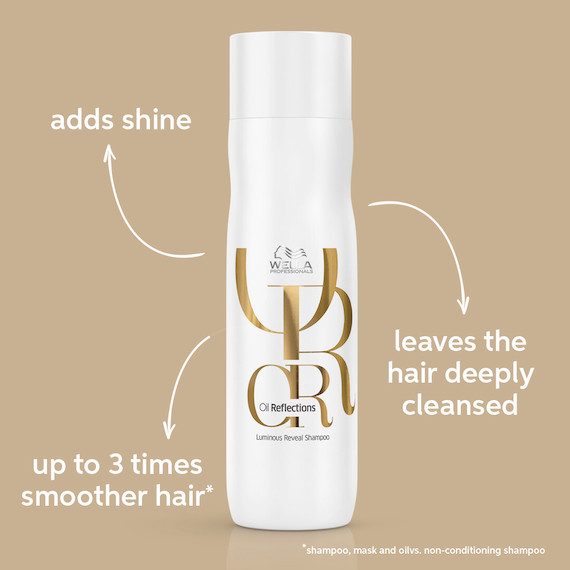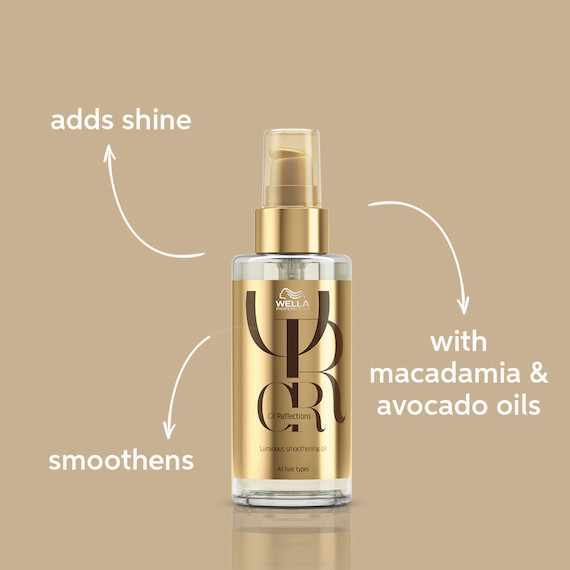 2. The Smoothing and Sealing Hair Oil
One of the best things about hair oils – other than the fact they turn hair so soft – is their ability to smooth and seal the cuticle, so your style stays silky for longer. This makes oils some of the best anti-humidity hair products out there; perfect for applying to clean, damp hair before you style, or massaging into mid-lengths and ends for a quick frizz-fighting fix. Try Oil Reflections Luminous Smoothing Oil for a formula that works on all hair types, harnessing a light yet luxurious oil blend that helps to prevent flyaways when you step outside.
3. The Frizz Control Styling Cream
For extra anti-frizz power, layer your hair oil with a styling cream or balm; one that's specially designed to target flyaways and make your locks more manageable. INVIGO Nutri-Enrich Frizz Control Cream is the ultimate secret weapon for humid days or unpredictable showers, lending a boost of resistance against the surrounding moisture. It disappears into strands while imparting instant nourishment. We love it for easy blow-drying and styles that stay straighter for longer. Meanwhile, EIMI Flowing Form – a velvety balm that works with your hair's natural movement – is ideal for reducing frizz in straight, wavy and curly hairstyles, while protecting hair from dehydration. Focus two to five pumps through the mid-lengths and ends, diffuse or blow dry your hair, then add one last drop to dry strands for extra smoothness and shine.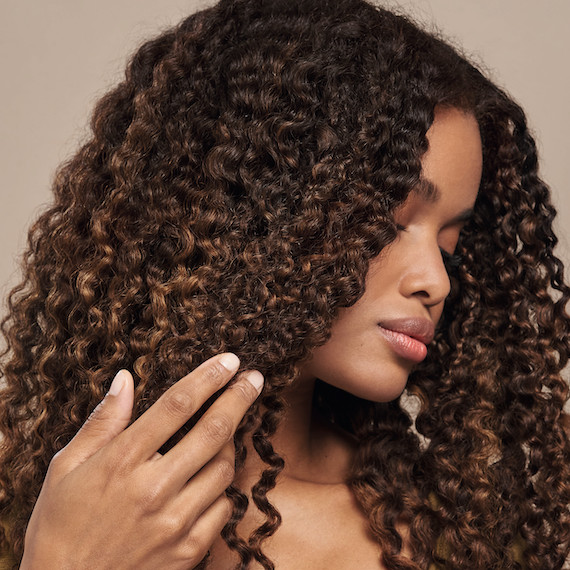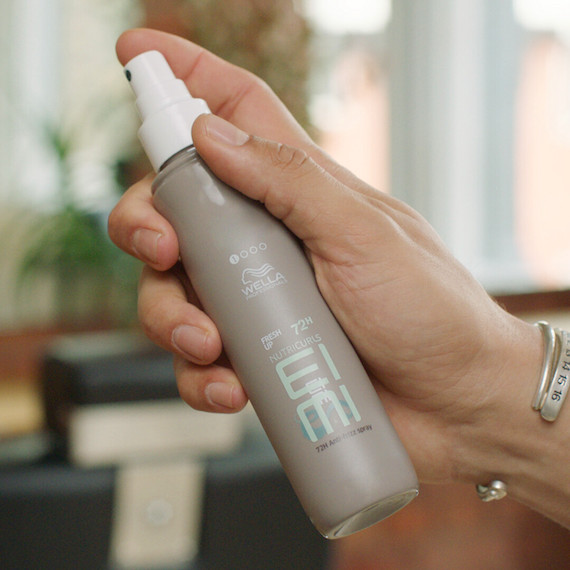 4. The Best Curly Hair Product for Humidity
If, no matter how you style it, your curly hair's reaction to humidity is frizz, frizz, and more frizz, an on-the-go reviving mist is a must in your bag. When spritzed and scrunched into lengths, EIMI Fresh Up will not only enhance the shape of each beautiful curve, but it also elevates shine and trades frizz for flawless definition. You can use it on damp or dry hair, depending on your styling needs. Start with just a little and build it up as desired, until every last flyaway is tamed.
5. The Best Product for Fine Hair in Humidity
Fine hair is a magnet for humidity; it absorbs moisture with ease. That's why, even after shampooing, conditioning and styling with frizz fighters, you may need to add one final touch. Go for an anti-humidity spray, like EIMI Glam Mist, which also illuminates strands with weightless shine. Think of it like a sealing topcoat, warding off the damp and locking a glossy finish in.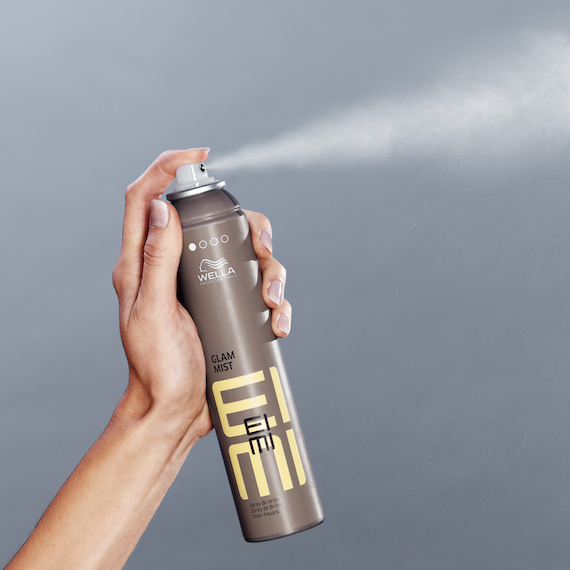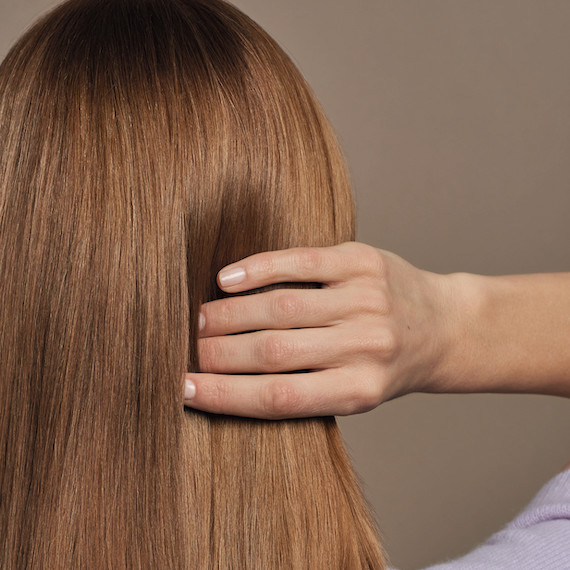 6. The Flyaway-Smoothing Hairspray
Firm hold hairsprays are key in every frizzy hair-fighting routine, as they can be used to gently and invisibly smooth down flyaways for a sleek final look. All you need to do is spray one – like EIMI Mistify Me Light – onto a clean, dry spoolie or toothbrush, then sweep it through stubborn sections of hair that need a speedy fix-up. Humid or not, we wouldn't coif a slick ponytail or chignon without this hack. Now, with this kit, your hair needn't fear a hot and humid or cool and damp day again. Simply step up your routine with these essentials and enjoy frizz-free locks for longer.