14 LILAC FROST HAIR IDEAS & FORMULAS FOR PASTEL LOVERS
As pastel hair colors go, lilac hair is one of the dreamiest hues around. It's fresh, bright, punchy, soft and radiant – all at the same time. And, if you thought such whimsical shades only worked in the spring or summer months, we've got news for you: a little lilac looks good any time of year, but it's especially glowy in winter.
It's all about that frosted sheen. Because lilac hair is cool-toned, it teams well with winter's bluish light – as well as the raft of gray hues that are trending right now. Your clients can wear the shade solo, combine it with platinum ends, or add some silvery highlights. Whatever look they go for, we've got all the tips you need to make their purple hair dreams a reality…
How to Create Lilac Hair
Whether your client wants an all-over lilac look or just a touch of lavender, you'll need to start by creating a base that helps the pastel shade stand out. Unless their hair is already a pale blonde, this will mean pre-lightening locks. Choose their Blondor hair lightener based on the level of lift required, and the desired final look.
For Lilac Balayage: There's no better lightener for balayage than Blondor Freelights. Created with freehand painting in mind, it gives you up to seven levels of lift and next-level precision. The adhesive mass ensures it stays in place, so you can sweep it exactly where you want it, without having to worry about it smudging or bleeding onto other sections of hair.
For Lilac Highlights or All-Over Color: Try Blondorplex. Infused with the Wellaplex No1 Bond Maker, it helps to strengthen the structure of the hair without compromising on lift. Perfect for sensitized strands, it achieves up to 97% less hair breakage. Make sure you apply Wellaplex No 2 Bond Stabilizer after you rinse and before you shampoo.
Blondor Soft Blonde Cream or Blondor Multi-Blonde Powder are also great for high-performance lightening.
Once you've lifted hair to the correct underlying tone, rinse and neutralize with Blondor Seal & Care. Rough-dry locks, ready for the color or toner to be applied over the top. The good news: Wella's color portfolio features a number of options for lilac hair, allowing you to pick from permenant and demi-permanent shades.
For Demi-Permanent Lilac Hair Color: On pre-lightened hair, one part 0/68 + 20 parts 10/0 from Color Touch will give you a long-lasting lilac shade with glossy shine. Also, diluting or intermixing shades like 9/96 and 7/86 and 0/68 will give you vibrant lilac results.
For Permanent Lilac Hair Color: Opal-Essence by Illumina Color features a palette of permanent metallic pastels, all reflecting the light in the most flattering way. Silver Mauve is our go-to for a soft purple, appearing brighter on level 10 locks, and lending a chocolate lilac glow to level six or level seven hair.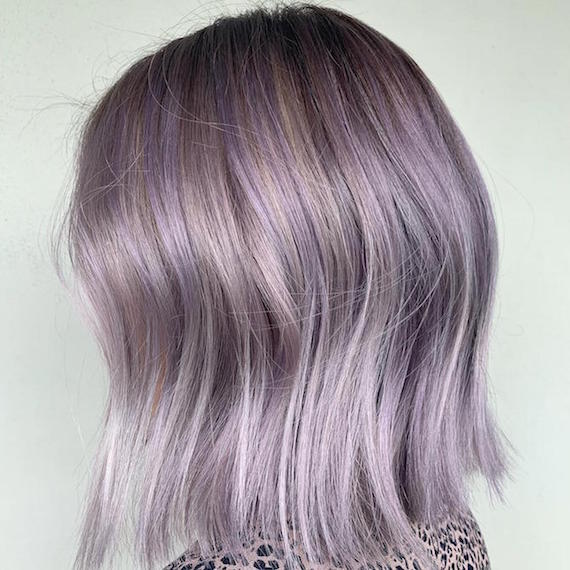 1
Lilac Gray Hair
Image Credit: @jamiekeikohair
Lilac and gray are a match made in hair heaven. By alternating ribbons of purple and gunmetal hues, you get a fresh, metallic finish with a multi-dimensional feel. To create this look, an icy lilac shade was added as a gloss over the top of silver hair. We love how the wavy bend through the mid-lengths helps to enhance the color's shine.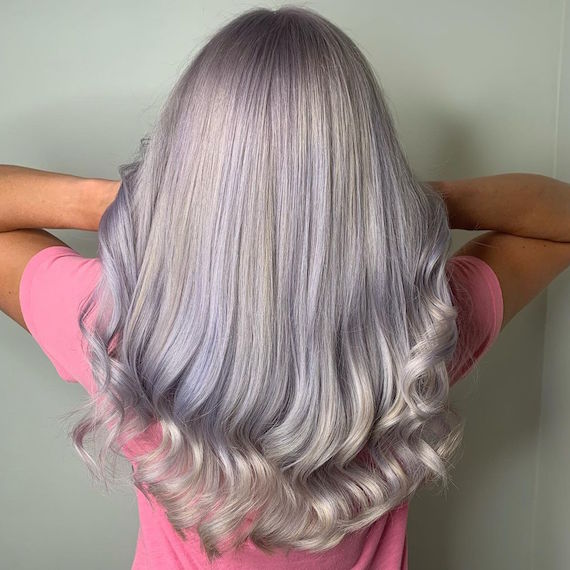 2
Silver Lilac Hair
Image Credit: @francesca_mce_
Yet more proof that lilac pairs perfectly with gray or silver hair; this look features pastel ribbons swathed through soft, icy locks with a metallic sheen. Wella Master Colour Expert Francesca Rhodes used Blondorplex to lighten first, then toned with Illumina Color.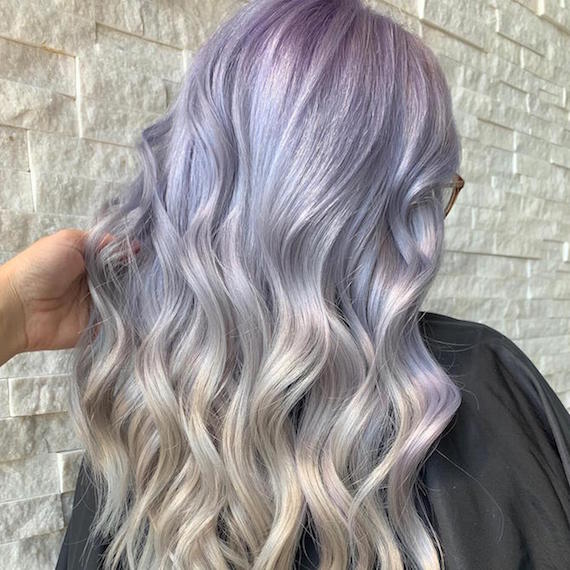 3
Lavender Ombre Hair
Image Credit: @morganradkahair
Have you ever seen a more inventive take on ombre hair? Pure lavender melts into icy blonde ends, creating a striking contrast between the roots and the tips. That pastel-perfect purple is the handiwork of Opal-Essence by Illumina Color in Silver Mauve. And, if you ask us, it's the ultimate example of IC's glow-boosting abilities.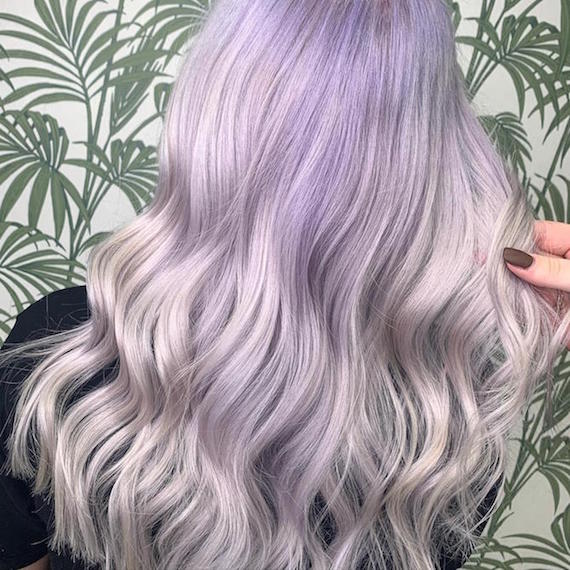 4
Lilac Ombre Hair
Image Credit: @natashadexterhair.makeup
Another flawless ombre, this look was also created with Silver Mauve; this time, with Illumina Color 9/60 added in. The lilac-to-platinum graduation is seamlessly done, resulting in a subtle spotlight effect through the crown, and icy coolness at the ends.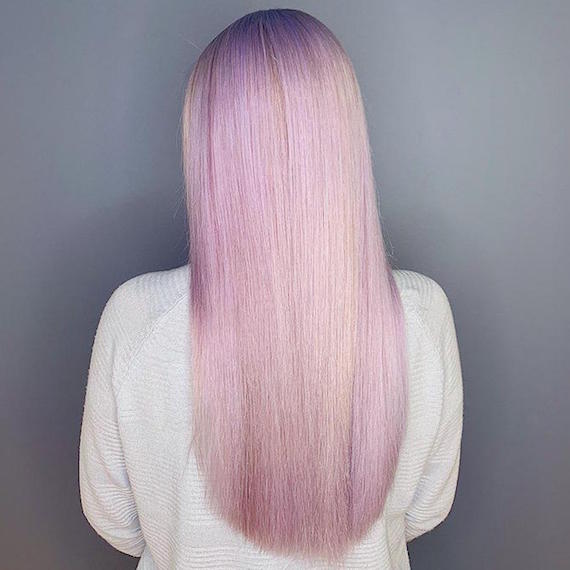 5
Lilac Blonde Hair
Image Credit: @ramsvik_vilde
Like violet blonde hair but pastel, lilac blonde has all the makings of an Instagram hit. We're obsessed with the shift in tone, from hazy purple to blushing blonde. One part Illumina Color 9/60 was mixed with two parts Silver Mauve, before the formula was smoothed through damp hair and left to develop for just 15 minutes. Flawless.
GLOSSY LILAC FROST HAIR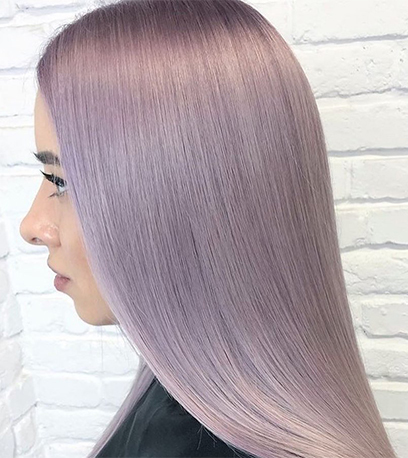 Color Formulas:
Blondor, Welloxon Perfect, Illumina Color
Pre-lighten: 30g Multi-Blonde Powder + 45g 6%
Roots: 30g 10/ + 60g 1.9%
Ends: 10g 10/69 + 10g Platinum Lily + 10g Silver Mauve + 60g 1.9%
LILAC FROST PASTEL HAIR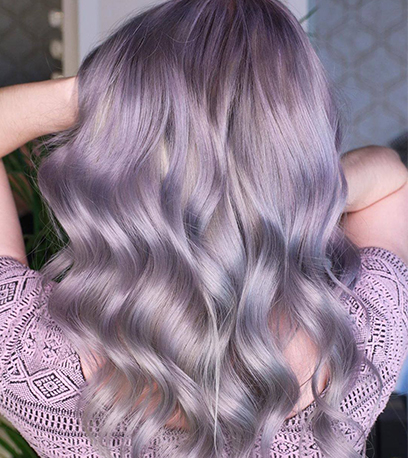 LAVENDER HAIR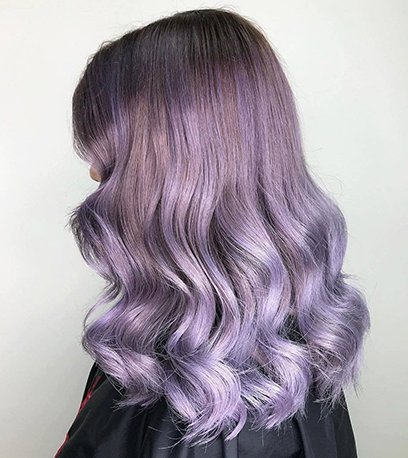 SLEEK LILAC FROST HAIR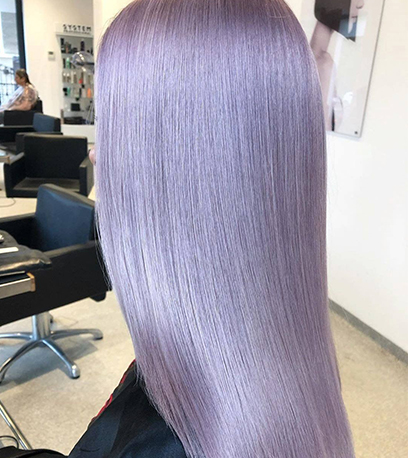 GLOSSY VIOLET HAIR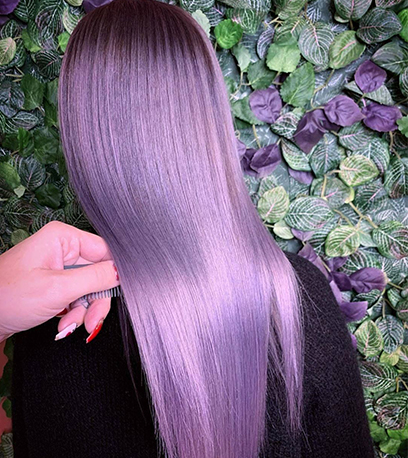 POPPING LILAC HAIR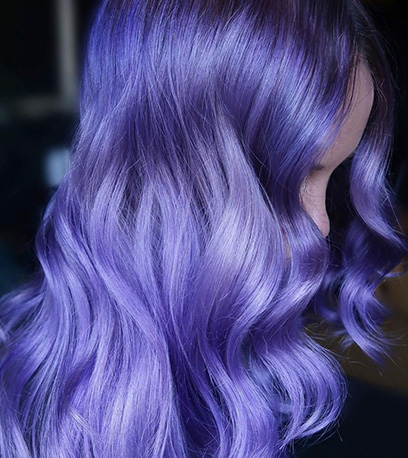 Color formulas:
High Magenta + New Blue
LIGHT LILAC HAIR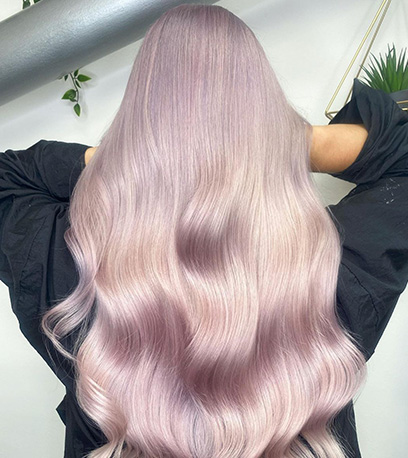 Color formulas:
Regrowth: Blondor Multi BlondorPlex and 6%
Pre-tone: #IlluminaColor 20G 10/69 + 40G 1.9%
Tone Color Fresh Create 20g Pure Violet + 40g Tomorrow Clear
LILAC FROST COLOR FRESH MASK HAIR TUTORIAL
Watch our Lilac Frost Color Fresh Mask hair tutorial to see just how easy and quick it is to get a temporary color refresh on an existing light blonde or platinum shade. The best part? The zero-damage formula leaves hair looking gorgeously glossy. 
Now you have all the inspiration you need to create the frostiest lilac locks. Make sure you share your creations with us on Instagram by tagging us @WellaHairUSA.
SHOPWELLA STORE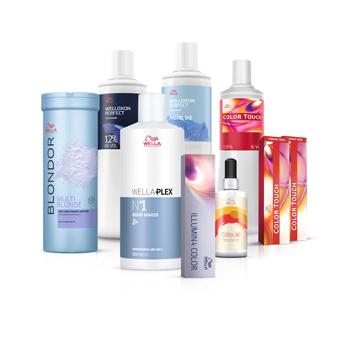 SHOP NOW
Some products are only available to professionals.