How to Get Shiny, Silky Hair in 8 Steps
Want to know how to make hair silky and shiny? We know – the answer is always yes. Whether you're boosting your own hair or a client's mane, discover eight pro-approved tips for luminous locks.
1. Book in For a Salon Gloss
A glossing service – carried out in the salon – is a foolproof shine-booster, veiling hair in a hint of a tint to nix brassy tones and elevate radiance. It's subtler than a traditional color appointment, and also super-speedy, allowing you to refresh color or shift the tone in the space of a lunch break.
Book in for yourself or, if you're a colorist, recommend clients visit in between color appointments. All you have to do is mix their chosen Koleston Perfect shade 1:1:1 with Welloxon Perfect 1.9% and INVIGO Color Service Post Hair Color Treatment. Apply to hair, leave it to develop for 5-10 minutes (see? We told you it's quick), then rinse it out without shampoo. Finish with a blow-dry for a light-reflective result.
2. Gloss Your Hair at Home
You can also try an at-home hair gloss. If you're refreshing your salon shade, the Color Fresh Mask will have your locks looking more luminous in under 10 minutes. Combining a delicate tint with nourishing oils that make hair smooth and shiny, it comes in 11 shades. Choose from natural blonde, red and brunette tones or a selection of vibrant bolds.
Once you've got your hue, all you need to do is smooth the mask through just-shampooed hair, allow it to develop for 10 minutes, then rinse to reveal bright, balanced hair. Used once per week, it ensures locks always appear ultra-glossy. No wonder this easy-to-do glaze is a must in any shine-enhancing kit.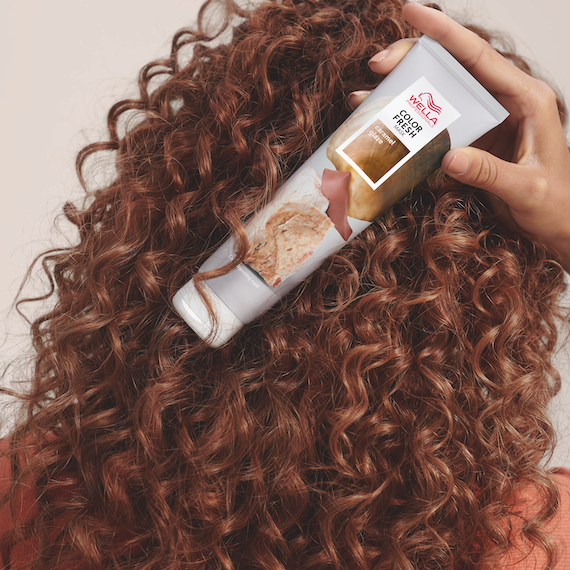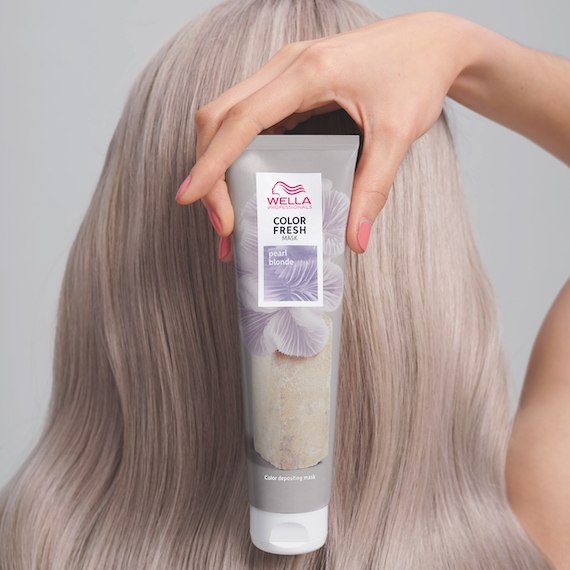 3. Give Your Scalp Some TLC
Healthy hair begins with a healthy scalp, which is why it's crucial to tend to yours with a tailored regimen that keeps everything in balance. By adding a scalp-soothing shampoo to your hair kit, you'll always have some TLC to hand if product build-up, flakiness or sensitivity occurs. You don't have to use it with every wash – you'll often want a color-kind shampoo at the ready – but you can reach for it on days when your hair feels overworked. Here's how to pick your wash:
If you use a lot of product: Try the INVIGO Aqua Pure Purifying Shampoo; a detox for locks that rids your scalp of residue to reveal ultra-clean, lightweight, shiny hair.
If you have an oily scalp: Give it a menthol-cool refresh with INVIGO Refresh Wash Revitalizing Shampoo. Massage the roots with fingertips to work it right into the scalp.
If you deal with dandruff or flakes: Lather up using the INVIGO Clean Scalp Anti-Dandruff Shampoo. Made with zinc pyrithione, it helps to combat visible flakes.
If you have an irritated scalp: Think dry, itchy and imbalanced. The INVIGO Senso Calm Sensitive Shampoo is perfect for gentle cleansing that soothes and calms.
4. Rinse with Cool Water
When rinsing out your conditioner or gloss at the end of a hair-washing session, turn the temperature down. Cool water can close the hair's cuticle, allowing it to lie flat for a smoother, shinier surface. Plus, washing with cool water is actually better for the environment, as it saves energy. So this quick trick isn't just kind to your hair – it's kind to the planet too.
5. Then Blast Hair with Cool Air
If you're heat styling your hair or giving your client a bouncy blowout, try switching to the cool setting on your hairdryer to lock the final look in place. You'll find a cool shot on the Sahira Light Hairdryer, which gives a similar effect to a rinse with cold water. That means shiny, light-reflective strands with less frizz between washes.
6. Hydrate Strands From Root to Tip
Just as your skin is at its dewiest when it's plump and hydrated, your hair glows best with a dose of moisture. That's why a treatment mask is a gloss-boosting must-have. When you're not using the Color Fresh Mask, apply a deep conditioner at least once per week, choosing a formula that suits your hair's unique texture.
For locks that are wavy or curly, the NutriCurls Deep Treatments for Waves & Curls lends gloss and definition in under five minutes. The Fusion Intense Repair Mask bathes parched, damaged strands in a creamy treatment that reinforces hair fibers. Meanwhile, the INVIGO Volume Boost Crystal Mask offers body-boosting hydration for thin and fine hair.
7. Use Heat Protection
If there's one key culprit for dullness, it's heat. Whether it comes from the sun or your styling tools, exposure to UV rays and sizzling temperatures fades colored hair and casts a brassy finish. Plus, damaged, frayed strands lead to frizz and a frazzled final look. That's why you need two heat protecting products in your at-home or in-salon kit.
First up, there's EIMI Thermal Image. The weightless spray safeguards strands from heat styling, resulting in a silky, shiny glow until the next wash. Meanwhile, the INVIGO Sun UV Hair Protection Spray protects hair in sun-soaked climates. If it's your own hair you're protecting, consider also wearing a hat or head scarf on scorching days.
8. Style With a Shine Spray
Shine spray for shine? It's a no-brainer. However, what you need to keep in mind is the texture and weight of your spray. The trick is to choose one that works with your hair's condition. For example, if hair is dry and coarse, a hydrating oil spray, like EIMI Oil Spritz, should be your go-to. It pumps in plenty of moisture, while giving hair a gleaming, glossy sheen.
Meanwhile, if hair is fine, you want a spray that feels whisper-light, so it won't drag strands down. Use the EIMI Glam Mist, which – bonus – also protects hair from the effects of humidity and UV damage.