Let It Glow: 3 Express Hair Color Treatments for the Holidays
Tis the season for a salon frenzy, as your clients rush to snap up Christmas hair appointments. Party season is here, and with it comes your annual influx of extra hair color and styling requests. So, how do you manage your bookings to help as many clients get as glamorous as possible? Enter our all-new edit of Express Festive Glow services.
Designed to take colorists through the busy end-of-year season, these easy-to-action services offer quick solutions to some of your client's biggest party season hair woes. And they're not just good for your hectic schedule; they allow clients to clear space in their calendars, too, with each treatment taking no more than one hour. Add these to your color menu...
1. For Enhancing Grey Hair: Express Silver Glow by True Grey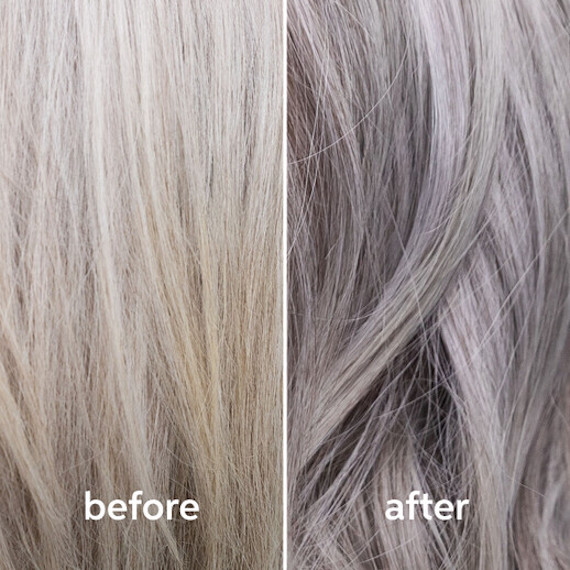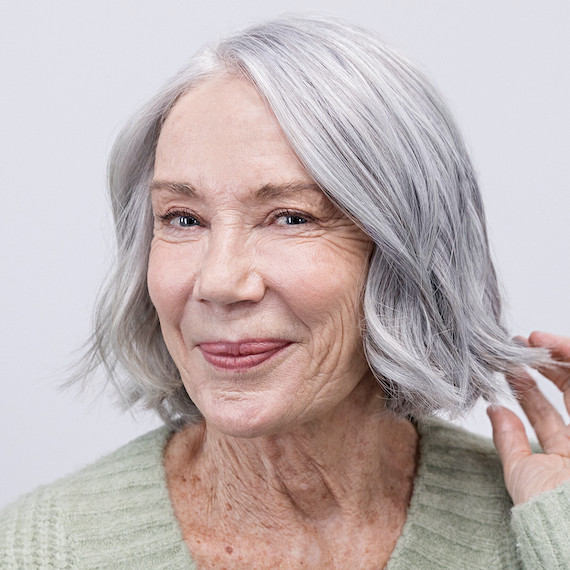 If they'd like their silver hair to sparkle through the season, book your grey clients in for a zero-damage Express Silver Glow by True Grey service. It's a quick way to enhance their natural greys, while boosting shine and reducing unwanted yellow tones (which are common in grey locks). 
All you have to do is mix their perfect shade of the Silver Glow by True Grey Cream Toner at a 1:1:1 ratio with the Activator and the Clear Conditioning Perfector. Next, apply the blend from root to tip, and allow it to develop for up to 15 minutes. Once rinsed, the soft, subtle hint of silver lends a speedy brightening effect for all natural greys. 
Just make sure you choose the right shade for your client. There are two light tones that veil 100% grey hair in luminosity, plus two medium and three dark tones that create dimension-boosting shadows. You could smooth one all over or apply it in a highlighting pattern for a multi-tonal effect.
2. For Boosting Color Radiance: Express Glossing Glow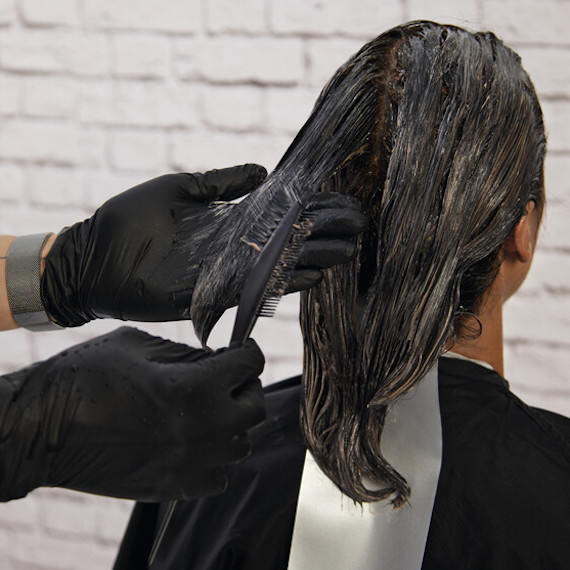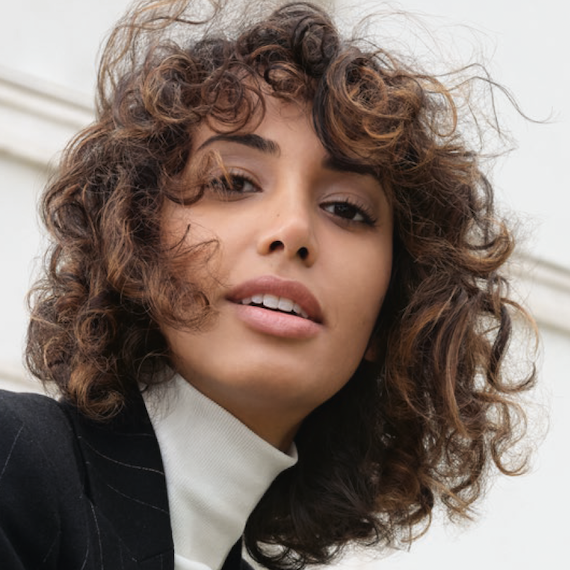 There's no better time to glow than through the holiday period, so give clients their shiniest locks yet with an Express Glossing Glow. It's a glossing service that teams the permanent pigment of Koleston Perfect with INVIGO Post Color Treatment and 1.9% Welloxon Perfect for a hint of a radiant tint. You can also use Koleston Perfect + 6% for a full coverage root shadow, so you're covering regrowth and boosting shine – all in the space of a lunch break.  
To create the look, apply the root shadow first in your client's target shade. Pay extra attention to any unwanted greys, making sure you saturate strands back to front. Once the colour has developed, rinse it out with ColorMotion+ Color Protection Shampoo and ColorMotion+ Express Post Color Treatment.
Next up, it's time to apply the glossing blend (that's the 1:1:1 mixture). Smooth it through from root to tip, and let it give the hair a glow-up for up to 10 minutes. Rinse the formula away and style your client's hair with a loose wave or curl to inject added shine. This service is also a quick trick for keeping brassiness at bay, blending balayage and refreshing highlights.
3. For Camouflaging Silver Strays: Express Blending Glow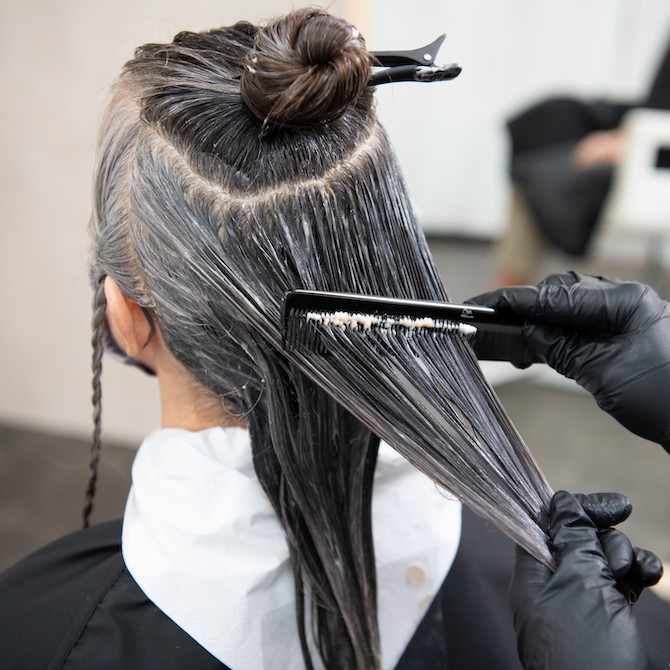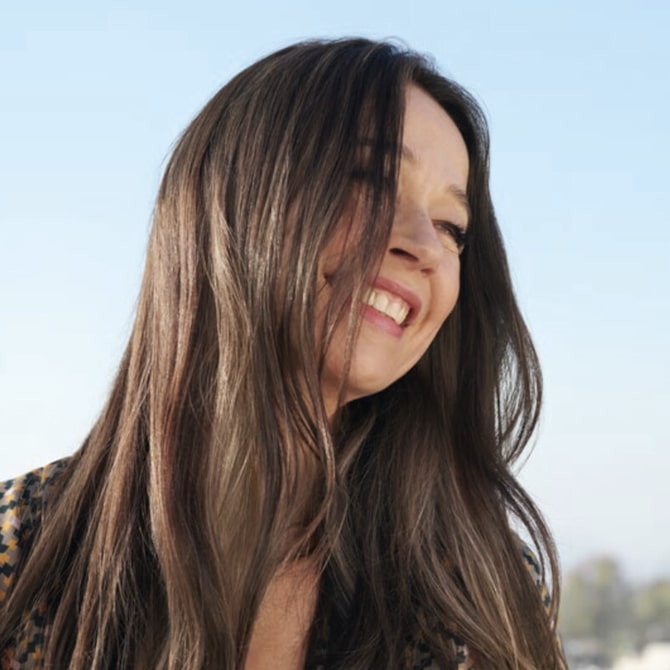 For clients who are looking to sweep greys away – and fast – Express Blending Glow is their go-to service, harnessing the demi-permanent shades of Color Touch. Low on commitment and high on shine, the goal is to softly blend silver strays away, leaving intense vibrancy in their wake. It's ideal for a quick root touch-up and refresh. 
Consider mixing up two formulas: one darker for dimension (mixed with Color Touch Emulsion 1.9%), and one lighter for brightness (using Color Touch Emulsion 4%). Section off the hair and apply the darker formula in light, feathering strokes through the back. Then, sweep the lighter shade through the front, making sure you avoid staining the hairline. 
Once the colour has developed, wash it out with the ColorMotion+ Shampoo, followed by ColorMotion+ Express Post Color Treatment to finish the service.
More Salon Tips for the Festive Season
1. Set Up Social Alerts
Stay active on your social channels, using Instagram Stories, grid posts, and tweets to let clients know about your salon's upcoming availability. This is a great opportunity to promote empty slots, fill cancellations, and also make potential customers aware of the Express Festive Glow services you're offering. Just make sure you get some 'before and after' shots of each of the looks.
2. Set Up a Festive Photo Station
Speaking of 'before and after' shots, why not set up a photo station in the salon? You can even theme it with holiday décor, from fairy lights to baubles to festive foliage. Choose a space that gets plenty of natural light; preferably close to a window so the colours can be clearly seen. 
3. Create Gifting Packages
Look at your retail stock. Could you bundle products together to create gift-worthy sets? Consider teaming up your shampoos, conditioners and hair masks to sell as premium presents with a small discount. You could also create styling bundles. For example, EIMI Thermal Image, EIMI Sugar Lift and EIMI Glam Mist make a great trio for anyone who likes to mix and match their styles at home. 
SHOPWELLA STORE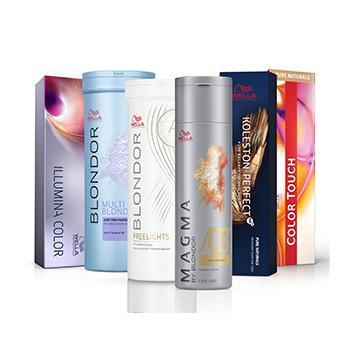 SHOP NOW
Products are only available to professionals.