9 Tips to Boost Your Hair Salon's Instagram
1. Post Regularly and Consistently
The first rule of Instagram is that regular, consistent updates are a must. This improves your reach (so your posts get spotted by more people) and shows followers that you're a busy, bustling business with plenty of trusting clients. However, consistency is more important than frequency, so find a schedule that works for you – whether that's three times per week or once a day – and stick to it if you want those 'likes' to start stacking up.
2. Try Posting 'Before and Afters'
Who doesn't love a 'before and after' shot? If you really want to flaunt your transformation technique, make use of Instagram's gallery feature to show your client's hair pre-cut, -color and -styling. This allows users to swipe across to see both your artistry and the mane you were working with. Just make sure the 'after' shot comes first, so your grid looks ultra-striking.
3. Work with a Color Theme
Achieve #GridGoals by planning your posts by color or theme to ensure they complement each other. For example, show a row of three balayage shots or a block of rainbow hair looks to get those follows going up. You could also try arranging posts by topic, like kicking off fall with a series of pumpkin spice 'dos or flaunting a deluge of braided masterpieces through the start of festival season. Struggling to visualise your feed? Head to your phone's app store to download a grid planning app. Then you'll be able to see which posts fit together.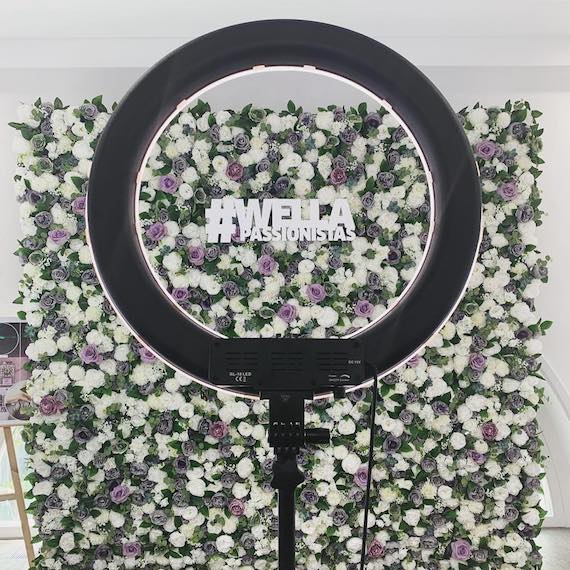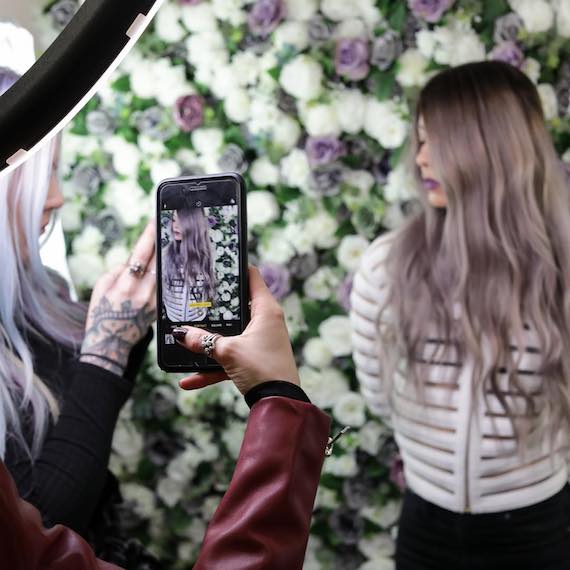 4. Take a Break from Filters
Everyone loves a filter, but when it comes to showing your hair creations' truest hues, it's best to avoid tapping Clarendon or Gingham. Such filters tend to alter the colors. Instead, hit the 'Edit' tab when uploading a photo of your latest work, and play with the Brightness, Saturation and Highlights levels to bring out the pure colors flawlessly. Even the best-lit setting can appear a little dark on an iPhone photo, so the Brightness setting is your BFF for a wannabe-viral pic.
5. Line Up Your Shot
Jaunty, jarring angles can ruin a great photo. Luckily, Instagram has a number of tools to help you line up your photos for killer composition. First, ensure the desired focal point (like those dreamy blonde highlights or that fishtail braid) is in the middle. Choose the photo from your photo library then, in the Edit tab, hit Adjust and a grid overlay will appear. Use this grid to center your pic before playing with the dial to straighten.
6. Square vs. Landscape Images
There's no hard and fast rule that says vertical images always work better than a square, but when it comes to hair, a portrait format tends to show off long locks best. Instead of lopping off a backcombed crown or dreamily-tonged and lightened ends, stick to these dimensions to ensure users can see the entire look. As for short hairstyles, give pixie crops, blunt bobs and more a starring role by opting for a square that frames it. Cue all the 'likes'.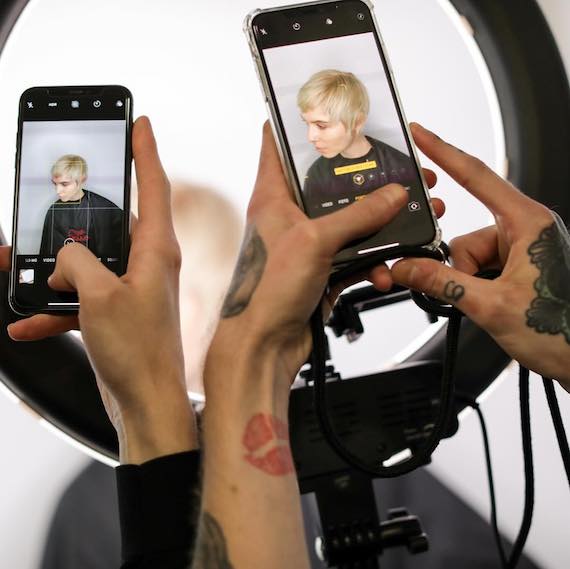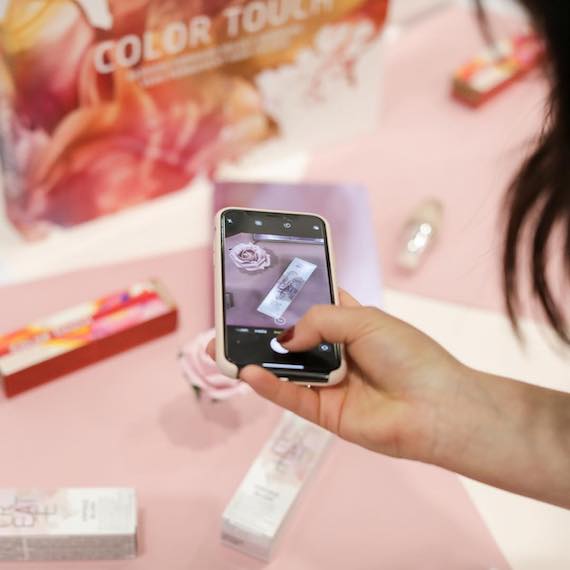 7. Hero Your Hair Hashtags
Never underestimate the power of a good hashtag. Adding them to your post helps to get more eyes on your mesmerizing hair looks, so choose them carefully. Instagram will allow you to add up to 30 to a caption. As for which ones to choose, make sure you avoid spamming by only choosing hashtags closely related to your post, calling out the color, style and any techniques you might have adopted in the coloring process. A mix of a few popular tags (like #hair, #blondehair or #balayage) should be used alongside more niche, descriptive tags with lower competition.
8. Mention Your Glam Squad
Team work makes the dream work, so make sure you tag all stylists and colorists involved in each look, as well as the clients themselves. Everyone deserves the credit. Mention them in the caption and tag them in the actual photo or video. Bonus: those image tags mean your posts are more likely to crop up in other users' Explore section on the app.
9. Give Wella a Tag, Too
We love seeing your professional creations, whether you're trying out our latest shades of Color Touch demi-permanent hair color, enhancing your formulas with WellaPlex or showing off the shine-boosting results of our INVIGO Nutri-Enrich collection. To make sure we spot your posts, tag us in the post and caption as @WellaHair. Then, add the hashtags #WellaHair and #AskForWella. You might even get featured on our feed and blog with a link back to your profile.
Looking for more advice on how to boost your pro hair Instagram? Head to the Wella Professionals Education platform for more tips, or check out our Instagram Masterclass, led by celebrity hairstylist Sarah Potempa…