How to Style an Ombre Bob to Perfection
We're used to seeing ombre colour painted through long, wavy hair. But fact: the technique is just as striking when you stroke it through a choppy bob haircut. Short trims and bold dimension are a body-boosting dream, which is why the ombre bob feels so impactful. So, how do you take it to the next level? It's all in how you style.
So, here's your complete guide on how to style an ombre bob for the freshest finish – think effortless, modern, and Instagram-ready. These are the everyday styling tips you need…
Prep Your Ombre Bob
Short or long, curly or straight – the best styles always start in the shower. Before you create your ombre bob hairstyle, follow these prep steps for healthy, manageable hair.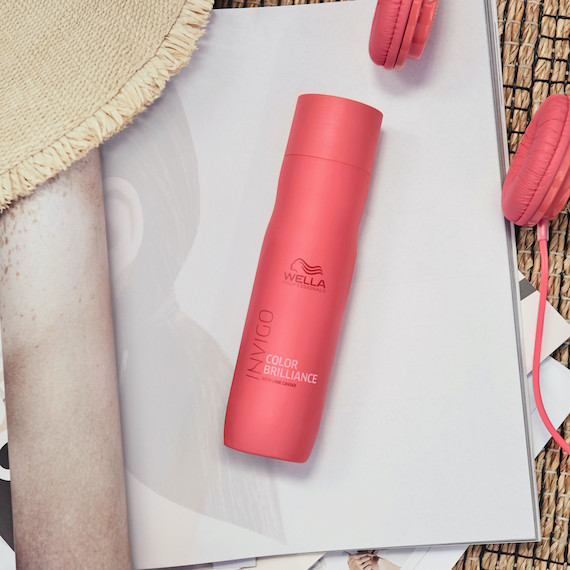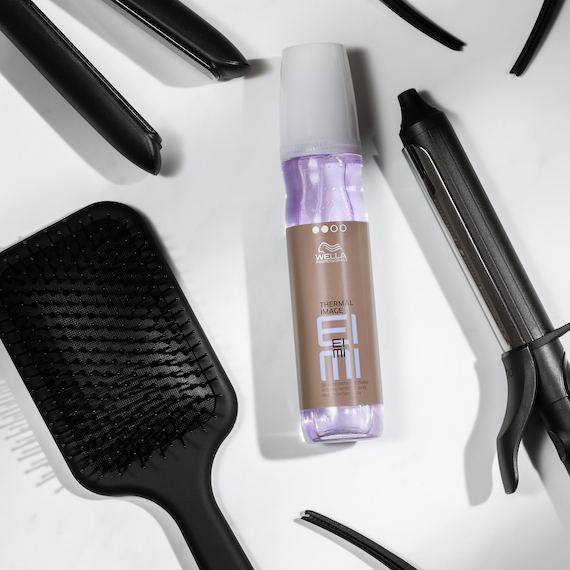 1. Use the Right Shampoo
First up, you need to give your ombre bob a little colour maintenance, so make sure you're washing with a shampoo that keeps your tones glossy, while protecting hair from shade fade. If there's blonde in there that's starting to look a little bit brassy, use a purple shampoo, like the INVIGO Cool Blonde Color Refreshing Shampoo. The rest of the time, use INVIGO Color Brilliance Color Protection Shampoo, which keeps tones fresh and shiny while preventing shade fade.
2. Apply a Tailored Conditioner
If your bob is prone to falling flat or frizzing up when humidity hits, it's important you have a conditioner that's tailored to your unique needs. It also needs to maintain your ombre colour, which is why we've created two versions of the INVIGO Color Brilliance Vibrant Color Conditioner: one for fine/normal hair, and one for thick/coarse strands. Make sure you pick the right one for your hair type, then apply to mid-lengths and ends to damp, just-washed hair. Rinse thoroughly.
3. Mist On a Heat Protection Spray
No matter what other styling products you're using – a gel, a salt spray or a volumizing mousse – you should always add heat protection before you put hot tools near your hair. Our favorite for weightless shielding is EIMI Thermal Image; a bi-phase formula that gives you shine and protection in a single step. Apply it over the top of any other styling products, so it's the last thing you use before you turn your hairdryer on.
5 Ombre Bob Hairstyles to Try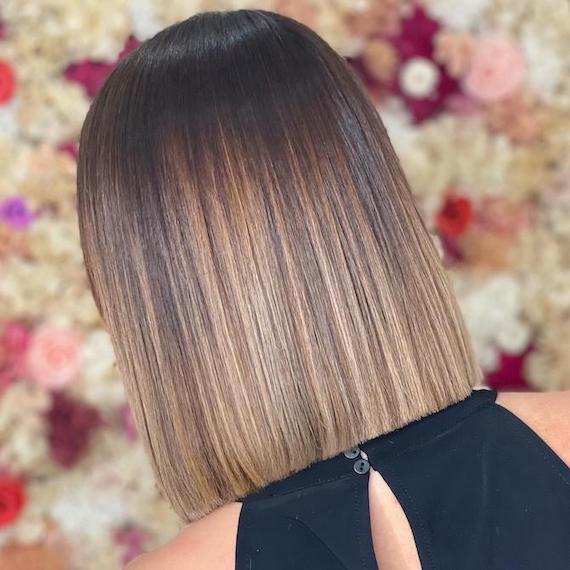 Image Credit: @joanaportal
If you're styling a bob super-smooth and straight, the goal is to get it sleek. Take note of the glass hair trend and replicate it with the right mix of gloss-boosting hair stylers. For this look, we recommend starting with the damp, just-washed hair, and applying Oil Reflections Luminous Smoothing Oil Through the mid-lengths and ends, with a misting of your heat protection of the top. Reach for a paddle brush or round brush, place it underneath your hair, then grab your hairdryer and position it so the nozzle is pointing down the surface of strands. Blow-dry while using your brush to tame your hair into a straight style, then when locks are 100% dry, apply another layer of heat protection. Your next step is to use a straightening iron to achieve a slick finish, before finishing with the ultra-light EIMI Glam Mist.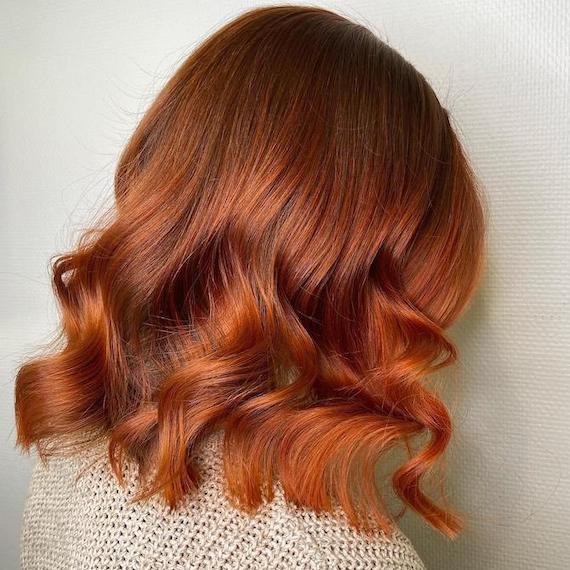 Image Credit: @hairbymalene
A subtle ombre (or sombre) teams flawlessly with a smooth, wavy bob for overall softness. That's one of many reasons we love this crisp copper melt, which tumbles into the gentlest, glossiest curves. For a similar style, prep damp, just-shampooed hair with the EIMI Velvet Amplifier, then blow-dry smooth by pointing the nozzle of your hairdryer down the hair shaft. Once hair is dry, add a little extra heat protection, then wrap two-inch wide sections of hair around the Pro Curl Colour Curling Iron. Hold for 30 seconds. Continue around the whole head until you've got a mane of tight curls, then use a paddle brush to gently loosen. Complete the look with EIMI Glam Mist for a dose of radiance.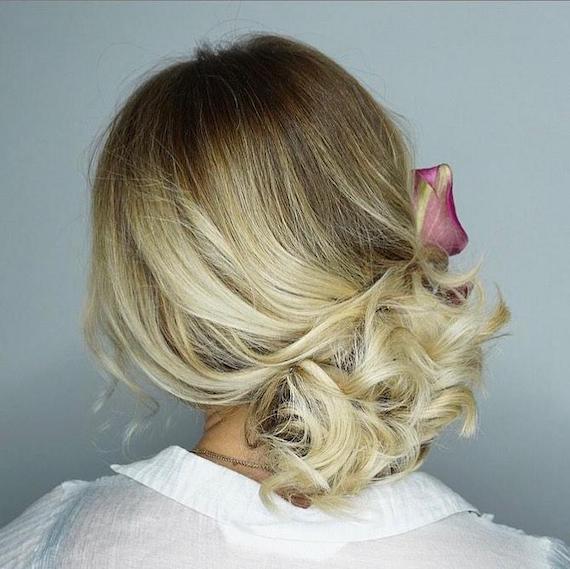 Image Credit: @kai_sohn
With just a little length to work with, it's not easy to work an ombre bob into an updo. However, this faux up style adds a little elegance to a longer bob (or lob). To create the effect, use a wand to curl the mid-lengths and ends of your bob first, taking small sections to create a tighter curl. Once you've completed every section, sweep hair from one side of your head towards your other shoulder, and pin at the nape of your neck. Pull a few tendrils free at the front, then spray with EIMI Super Set. It will give you a strong hold without making curls sticky, so they still have a little movement.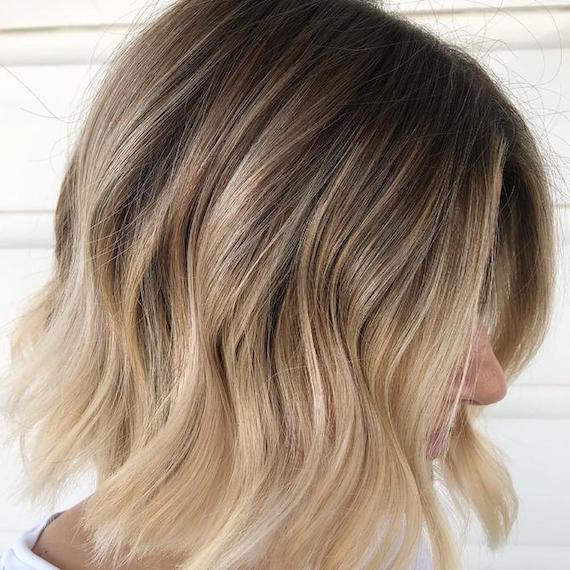 Image Credit: @white_gold_boutique
There's a difference between wavy and tousled hair. Waves can be as smooth or as textured as you like, but tousled curves are always beachy and brimming with attitude. This kind of style looks great with a sun-kissed mix of ombre and balayage to achieve a surfer vibe. Even better if the cut is piecey and graduated, as that will bump up the texture further. To recreate this look, wrap wide sections of hair around a curling wand, leaving an inch free at the roots and the ends for a more natural wave. Allow each section to cool before you use fingertips to gently ruffle and tousle. Finish with EIMI Ocean Spritz; a salt spray that gives your waves more grit, movement, and hold.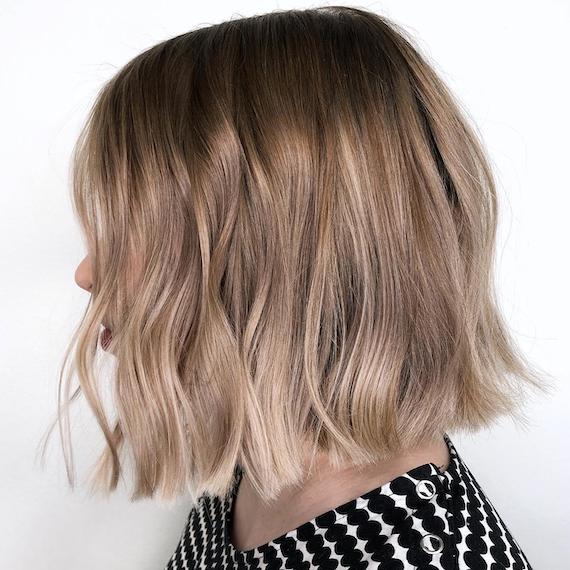 Image Credit: @folksiiri
Not quite tousled but not quite straight, this ombre bob hairstyle has that 'model off duty' vibe, with just a slight bend through the mid-lengths. Instead of using a waving or curling wand for this look, lightly mist the roots and ends with EIMI Dry Me for texture, and use fingertips to massage it in. Then, take a section of hair, grab a straightening iron and glide it downwards from the root, before flicking your wrist outwards when you get just past the middle. Continue gliding while putting tension on the hair. Once released, the section will have a loose wave that you can 'undo' further by ruffling gently. Finish with a misting of EIMI Perfect Setting Light for flexible hold.