4 Services to Cover Grey Roots on Your Client's Highlighted Hair
Not every grey coverage service is simple. When you're dealing with hair with highlights, it can be tricky to camouflage silver strands without losing all that dimension. However, in this guide, we show you four techniques that work to cover grey roots on highlighted hair – from a next-generation root shadow to a reverse balayage. There's a service for every client...
1. Add a Root Smudge or Root Shadow With This Upgrade on Grey Coverage Services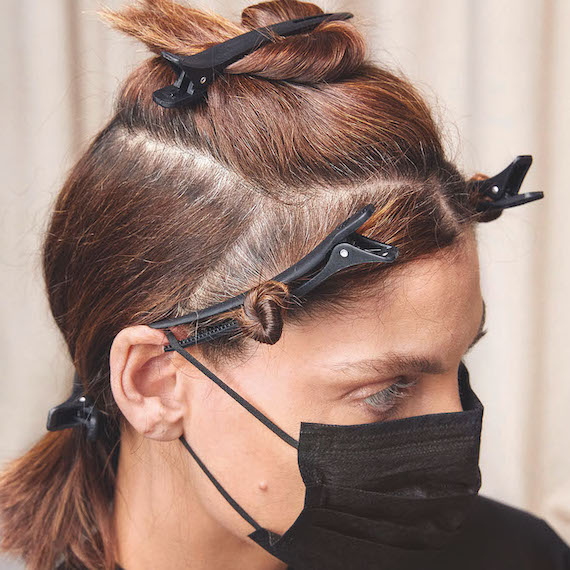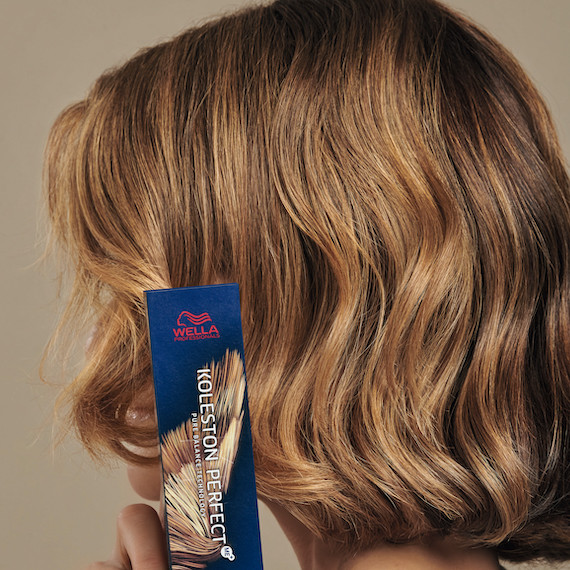 Best For:
Disguising greys resistant to colour.
Up to 100% grey coverage on hair with highlights.
How it Works:
A root smudge or root shadow is one of the most effective ways of covering grey strands on hair with highlights. Not only does it guarantee full, even coverage, but it also gives the whole highlighted look a more natural-looking feel. And now you can upgrade your root touch-up appointments with a Koleston Perfect Mirror Lights service; lending a luminous yet lived-in look from roots to ends. Every Mirror Lights service relies on three principles:
A lighter foreground colour on the roots at the front for more seamless regrowth where there's a higher percentage of white hair.
A slightly darker root colour through the rest of the hair, where there are fewer stray greys, so your client won't have to come in for more recent root touch-ups.
Flawlessly blended highlights on mid-lengths and ends to give locks a radiant glow.
It's important that the three hues stay within two depths of each other, so you get a softer transition from dark to light.
3 Tips for Mirror Lights:
1. Brush on the Lighter Foreground Colour
Start by touching up regrowth through the face-framing layers with Koleston Perfect. Here, you want to use a shade that's darker than the mid-lengths and ends but lighter than the roots through the crown.
2. Apply the Darker Background Colour
The root shadow through the rest of the hair should be slightly darker. Paint this through the crown of the head, ensuring it blends seamlessly from the front sections to enhance the face-framing glow.
3. Lighten the Mid-Lengths and Ends
Finish by giving your client's highlights a refresh with fresh ribbons through the mid-lengths and ends. Use a Koleston Perfect colour that complements the existing hues. If you need to lift sections, you can also choose a Special Blondes high-lift colour.
2. Turn to a Reverse Balayage Technique for Deep Regrowth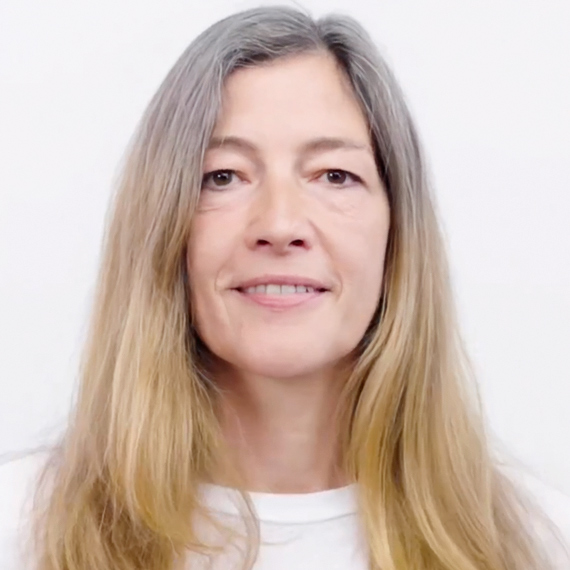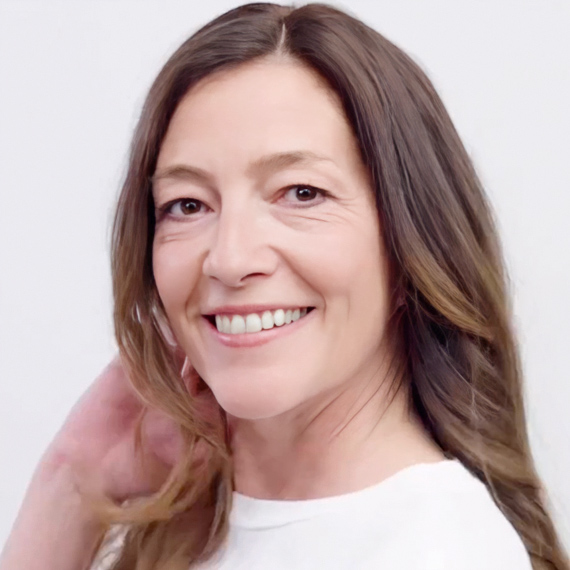 Best For:
A beautiful balayage effect.
Covering deep regrowth.
How it Works:
If your client's grey regrowth is deep, consider turning their highlights into a reverse balayage. Instead of adding hair lightener to the lengths, like you would with a classic balayage, you work with the existing lightness and darken the root. The trick is to paint the regrowth first, and stroke it right down to the mid-lengths. This way it melts into the lighter colour on the lengths and ends, while giving complete coverage. Then, as seen in @christopher_wella's grey blending video, you can tone the existing highlights to give them a quick refresh. This creates a rich colour that melts from dark to light flawlessly.
3 Tips for Grey Blending:
1. Choose the Right Colour Product for Your Client
First up, find out how intense your client wants their grey coverage to be. If they want complete camouflage, use a permanent colour like Koleston Perfect or Illumina Color. Meanwhile, for a softer finish with little to no demarcation line and up to 70% coverage, retouch roots with rich, lustrous demi-permanent Color Touch.
2. Brush Down and Blend From Roots to Mid-Lengths
Starting from the roots, sweep your client's chosen root colour down to the mid-lengths. Feather it downwards for a softer, more diffused finish, ensuring you saturate strands to disguise greys.
3. Finish with a Toner to Refresh and Balance
Once the root colour has developed and been rinsed out, finish the service with a toner on mid-lengths and ends. This will refresh the existing highlights, while helping the new root colour blend more seamlessly.
3. Blend Away Grey Hairs with Fresh Highlights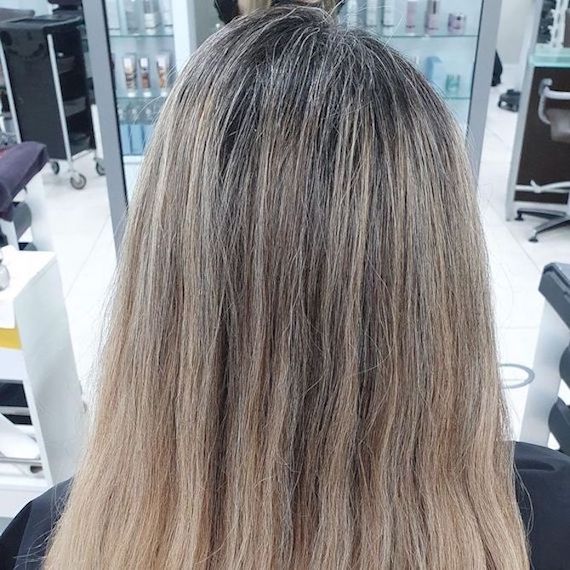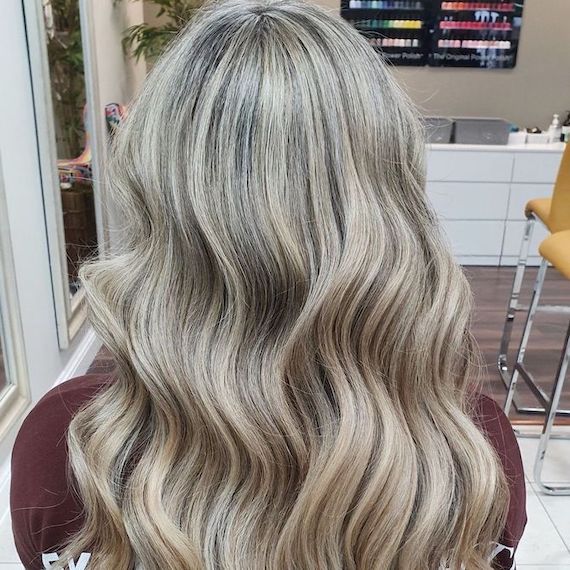 Best For:
Maintaining root-to-tip, traditional highlights.
Blondes who want to blend greys away.
How it Works:
For clients who want to maintain their root-to-tip highlights, have BlondorPlex at the ready. Our revolutionary bond-strengthening lightener will help you lift grey hairs, so you can break up the regrowth and blend silver strays. The goal is to match grey locks to the mid-lengths and ends of the hair, so you'll need to do a double process of lightener and toner to blend those silver hues. If your client already has blonde highlights and their base colour is light, blending the grey hairs will be easier. But if the mid-lengths and ends are golden blonde, brown or red, and there are a lot of grey hairs, you may need to alternate new highlights with sweeps of colour on the root.
3 Tips for Highlights on Grey Hair:
1. Paint and Foil Highlights From the Roots to Ends
Apply the highlights first. You can lighten with BlondorPlex for a bond-strengthening boost, or Koleston Perfect Special Blondes for lifting and toning in a single step.
2. Assess the Rest of the Roots
If the regrowth in between the foils still has a high volume of greys visible, apply root coverage with a colour product that suits your client's end goal. Remember: Koleston Perfect and Illumina Color give up to 100% coverage, while Color Touch gives up to 70%.
3. Blend and Refine With a Root-to-Tip Toner
After rinsing out the colour formulas, finish the look with a toner from roots to ends. Choose a shade that enhances the colour of the highlights, while blending the root touch-up with the lengths.
4. Embrace Their Natural Hair Colour with All-Over Grey Highlights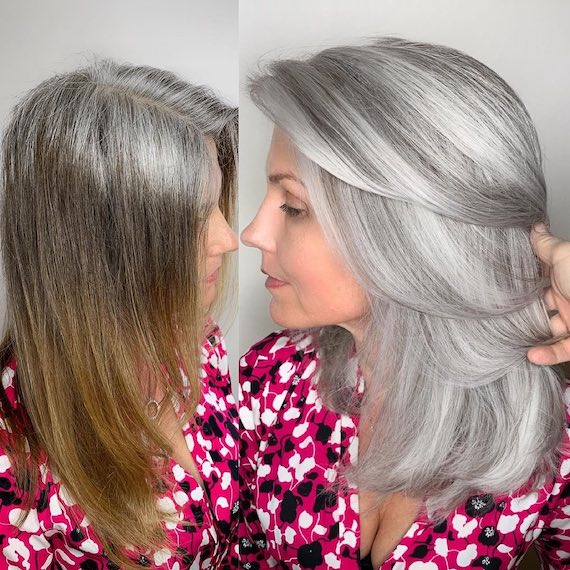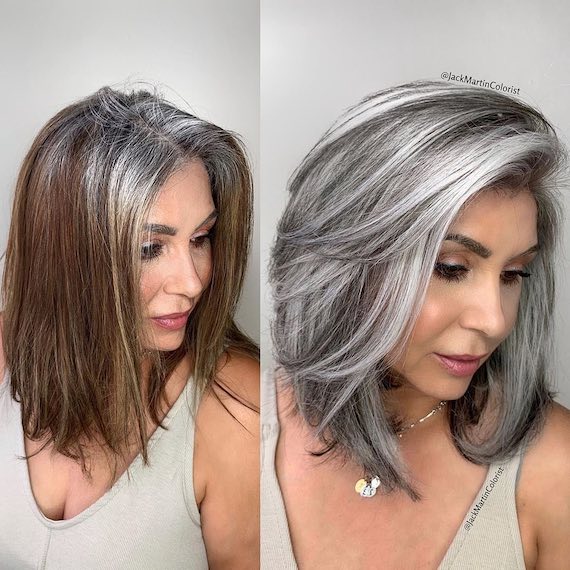 Best For:
How it Works:
Clients with a high volume of silver hair through the root section may be ready for a full transition to grey. Think chic, sophisticated and beautifully balanced from root to very tip. Create all-over salt 'n' pepper strands by lifting locks to the correct underlying level, then toning with a hue that's a close match for their natural regrowth. If they have dark hair, a few salon visits may be needed to take them to an all-over grey colour. It's a process, but the shimmering silver shades at the end make it worth every second in the chair.
3 Tips for Silver Grey Highlights:
1. Lift Hair From Root to Tip
Sweep highlights from root to tip through the hair with BlondorPlex. You're going to be creating grey blonde or grey brown ribbons (depending on their natural shade), so that when further greys grow through, they blend more seamlessly.
2. Tone with a Grey Blonde or Grey Brown Shade
Mix up hair colour formulas that feature grey brown or grey blonde tones. The Koleston Perfect palette features a raft of glistening hues for grey toning, including 9/8, 9/81 and 7/18.
3. Keep Building Up the Number of Highlights
Over your client's next few appointments, keep building up the number of grey brown or grey blonde highlights through their hair. You could even work in a few lowlights in darker shades for a multi-tonal, natural colour finish.
With these tips you've got grey coverage on highlighted hair... well, covered. Don't forget to share your 'before and after' shots with us on Instagram by tagging @WellaHairUKI.