How Wella is Contributing to More Sustainable Beauty
The discussion around sustainable beauty has reached a fever pitch, as consumers and industry experts alike have become more conscious of their impact on the environment. And, as it turns out, the average beauty routine is having a huge effect, with more than 80 billion plastic cosmetic containers being produced every year.
But, there's good news to be found in the industry, too. Beauty is the number one category where consumers consider brand ethics while making a purchase – meaning that many of your clients may be as eco-conscious as you are. When shopping for skincare, makeup and haircare, they want products that align with their values, with cruelty-free formulas and recyclable packaging high on the agenda.
Research shows that 73% of millennials are willing to pay more for sustainable offerings, proving that when it comes to the planet, making a positive impact is priceless. But sustainable beauty isn't just about using eco-friendly hair products and makeup at home. The move towards a more eco-conscious world is now extending to the salon, too.
Beyond DIY rituals, clients are looking to salons to reflect on the way they are run. This extends to the products they stock and the colour formulas they use. It's one of many reasons Wella Professionals is working towards a greener future, helping the salons we partner with to offer more sustainable services to customers.
Here, we reveal our commitment to eco-conscious packaging, how our products are mindfully manufactured, and why easy-to-rinse formulas are a must…
Why Wella is the Sustainable Choice
1. Eco-Friendly Product Packaging
At Wella, we use recyclable aluminium for our hair colour tubes, which you can put straight in the recycling bin when you're done – no washing up needed. In fact, the aluminium we use is also 100% recycled*, which consumes 66% less energy than making it from scratch.
Meanwhile, all of our cardboard boxes can go in with your cardboard and paper recycling. Plus, our Koleston Perfect, Illumina Color and Color Touch caps are manufactured from 91-100% recycled materials, and they are also recyclable. Tick, tick, tick.
2. Sustainable Hair Care and Colour
When it comes to the formulas inside the tubes, you want colour that is kind to clients' hair and the planet. Our biggest colour brands – Koleston Perfect ME+ with Pure Balance Technology and Illumina Color – are both free of animal-derived ingredients.
Our natural EOS Hair Colour is also a go-to for the eco-conscious, made with a minimum of 89% plant-based dyes that gently colour locks. Each dye is then packaged with the planet in mind, using a 100% recyclable aluminium can and zero plastics.
3. Mindful Manufacturing
The manufacturing of our products is also important. It's worth knowing that our European manufacturing facility in Germany – where most of our colours are made – uses 100% renewable electricity supply and 100% carbon-neutral gas consumption. The facility also produces zero waste for landfill.
4. Easy-to-Rinse Colour Formulas
Even the speed at which hair colour rinses out is crucial to the environment. If a formula washes out quickly, it allows you to use less water in the salon. Did you know that one minute of water flow sends more than 10 liters of H20 down the drain? That's why we gave Illlumina Color and Koleston Perfect a creamy consistency that's quick to remove from the hair.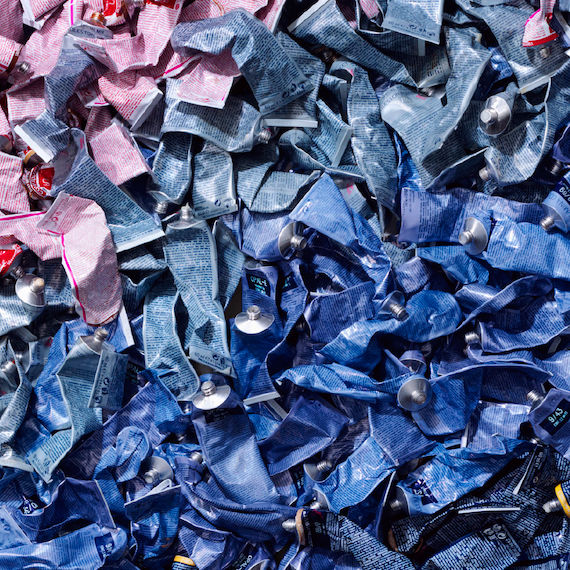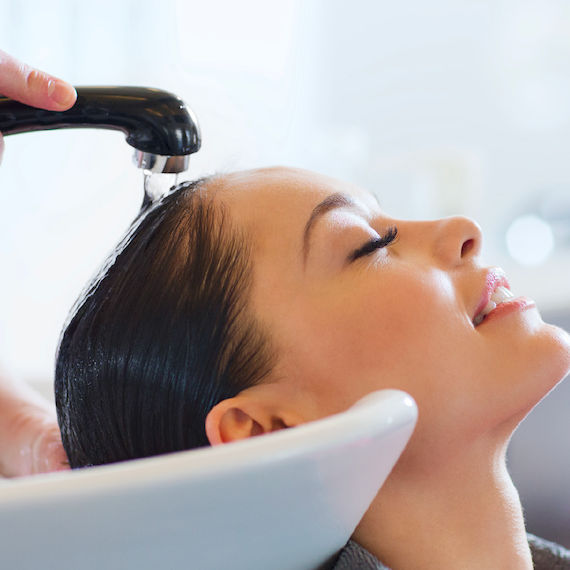 More Tips for a Sustainable Salon
1. Partner with sustainability experts like Green Salon Collective
Wella Professionals is proud to be partnering with Green Salon Collective, the original au-thority in salon sustainability across the UK and Ireland. Founded by environmental experts, hairdressers & eco campaigners, Green Salon Collective help to facilitate salon sustainability by recycling the unrecyclable. Their profits raised from the sale of all commodities get redis-tributed and recycled too by supporting charities & local communities, as well as aiding all salons on their own journey towards a greener future. Find out more and become a Green Salon Collective partner today.
2. Re-organise Your Recycling Bins
Set your salon up for eco-friendly success by ensuring you have separate recycling bins for different materials. Get one for aluminium, one for plastic, one for paper and cardboard, and one for glass. The local requirements and practices on recycling can vary in each country, so please consult your local recycling center.
3. Turn Down the Heat
Most of the world's energy is spent on heating water and warming up rooms. That's why the only thing that should be hot in the salon is your heated styling tools (and your babylights technique). When possible, turn down the temperature on the washing machine, thermostat and backwash tap. Lukewarm water is typically warm enough.
4. Switch Off Your Appliances
Don't leave your heated tools on. If you're giving your client a super-straight 'do, switch on the straightening iron as soon as you're ready to use it – not while you're still blow-drying locks. If you're pausing styling to do some more trimming, switch the tong off until it's needed again.
5. Wait for the Washing Machine to Fill Up
You rely on washing machines to get your towels feeling fluffy and ultra-fresh. Make every spin more sustainable by only switching it on when the drum is full. You should also aim to use laundry detergents that are eco-friendly and work in lower temperatures.
6. Reduce Your Water Use
To reduce your water usage, make sure the tap is closed every second that you don't need water, and be mindful of how long you're spending washing and rinsing your clients' hair. Emulsify colour or massage shampoo into locks with the tap switched off. If you let the water flow just one minute less per day, you can save around 2,400 liters of water in a year (per stylist!).
7. Don't Forget to Recycle Foils
Did you know? Your used foils can actually be recycled in your aluminium bin, along with your used aluminium colour tubes. You don't even need to clean them first, as the colour melts away during the recycling process.
* 95% Post-Consumer Recycled (PCR), 5% Post-Industry Recycled (PIR).