15 Balayage Hairstyle Ideas That Highlight Your Colour
There are endless ways to wear balayage. The painterly technique is forever in flux, shifting in shade and placement to stay at the top of 2021's must-have hair trends list. But, better yet, it works with every hairstyle, too. Whether your client craves long, sun-kissed waves or a blonde bob, balayage gives locks a lust-have glow from one season to the next.
Here, we've rounded up 15 covetable balayage hairstyles for you and your clients to try. Save them, pin them, and show them to customers looking for some styling hairspiration…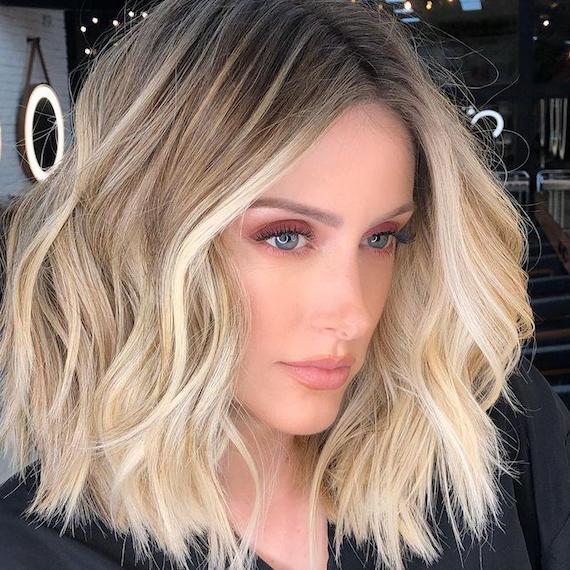 1
Choppy Blonde Balayage Bob
Image Credit: @wellanordic
A choppy bob haircut gets a piecey boost from chunky balayage. If you need proof that short blonde hairstyles work with freehand highlights, here's a flawless demo. The multi-tonal finish of the colour gives chin-skimming hair plenty of texture and dimension, while body-boosting styling takes it to the next level. Recreate the lift by scrunching EIMI Root Shoot into damp hair, then blowdrying with a round brush. You'll be left with the perfect choppy blonde balayage bob of dreams.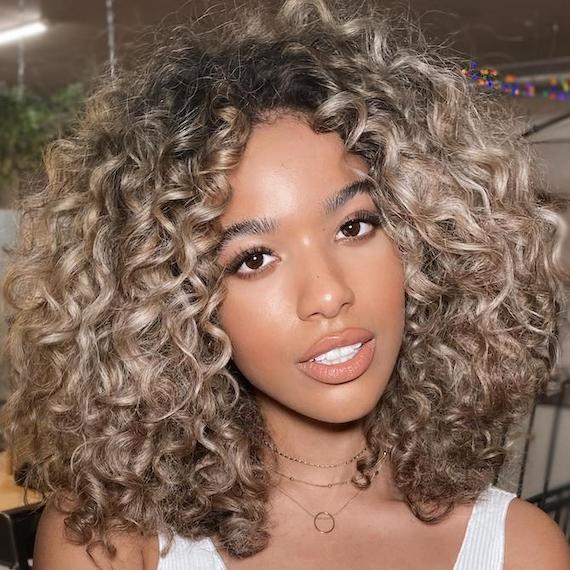 2
Curly Hair with Balayage
Image Credit: @jhair_stylist
Balayage and curls are an unbeatable combo. While the highlights help every curve glow, the right styling routine creates gloss and definition from root to balayaged tip. The Nutricurls collection has clients covered with co-washes and masks that pamper curly strands. As for styling, the Milky Waves Spray will nourish loose curls, and the Curlixir Balm will boost bounce in tighter coils.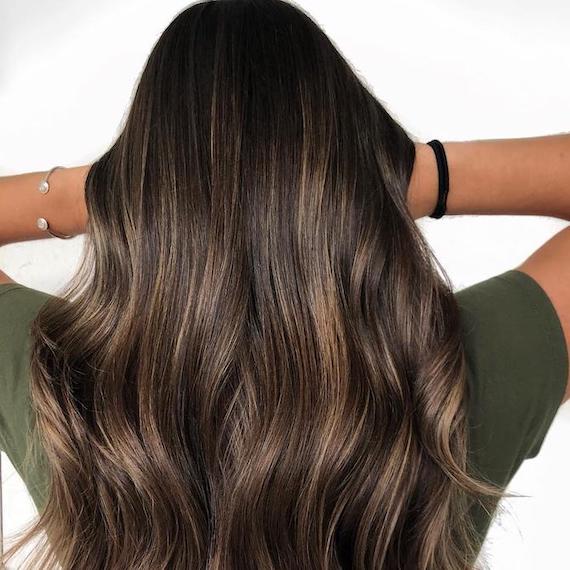 3
Long Brown Hair with Balayage
Image Credit: @gretawagner_
Long, chocolate brown hair gets a glow from balayage two or three shades brighter than the base. Make sure, if clients opt for this colour, they have the perfect products lined up for maintenance. Our colour-depositing Color Fresh Mask in Caramel Glaze ensures brunette balayage stays salon-fresh between appointments, while giving longer locks added manageability.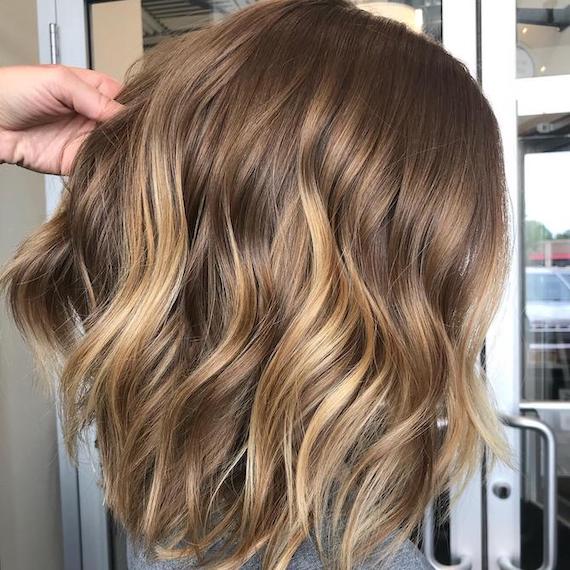 4
Bronde Bob with Balayage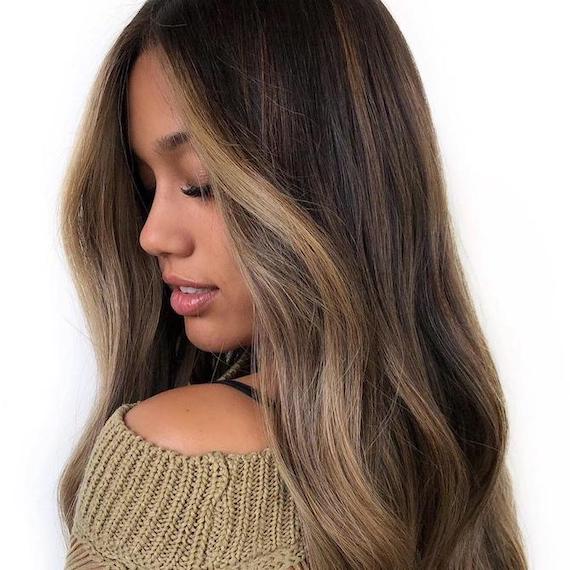 5
Balayage with Money Piece Highlights
Image Credit: @danielleemilie
Here's evidence that money piece highlights make you richer. We can't get enough of this decadent look, created with two Blondor blends for eye-catching contrast. The key to making that money piece pop is adding the softest, smoothest waves, tonging face-framing layers away from the face for the most flattering finish.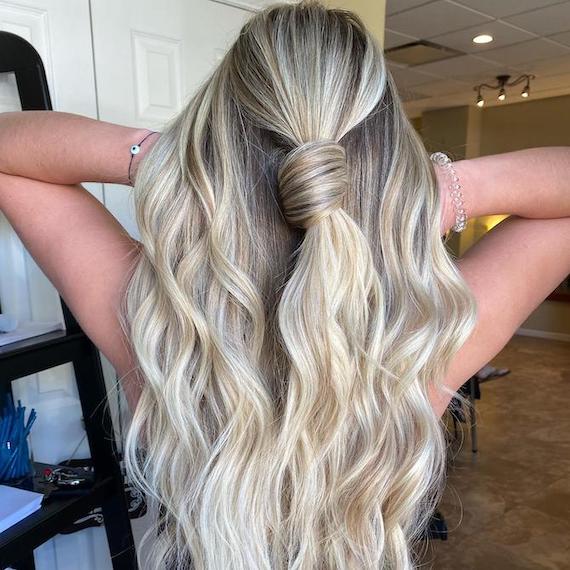 6
Half-Up Blonde Balayage
Image Credit: @xobeautybynicole
Clients with a partial balayage will love a half-up, half-down 'do. Why? Because a bumper knot, like this one, creates striking contrast between the lightened top layer and the darker lower layers. The finished look is beachy, blonde and brimming with body. Style this look with EIMI Sugar Lift as a base, giving guts and grip to every wave you tease and tousle into place.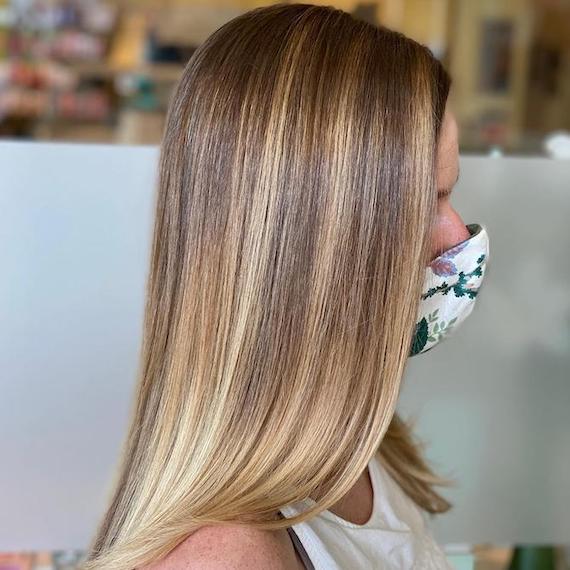 7
Straight Hair with Balayage
Image Credit: @hairslayyer
We see a lot of balayage styled with waves and curly tendrils, but straight hair and balayage are a match made in coiffing heaven too. The key is boosting shine with a finishing spray, like EIMI Glam Mist. It's light enough to up the gloss without weighing locks down, so silky-straight hair looks its light-reflective best.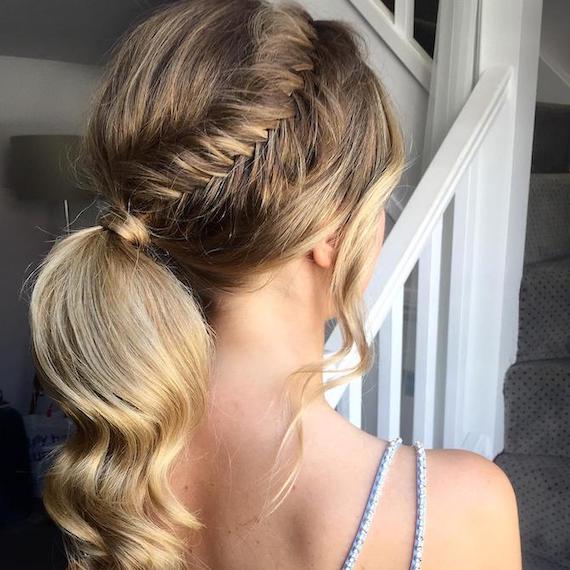 8
Balayage Fishtail Braid
Image Credit: @michaelgrayhair
We often see balayage styled in long, loose waves or a blunt cut bob, but the technique is just as striking when locks are swept and smoothed into an elegant updo. Case in point: this evening-ready fishtail braid by Michael Gray, which sees intricate, plaited locks trail into a low, glossy ponytail. While loose, face-framing tendrils make the style appear effortless, it requires plenty of hold to keep every twist and turn in place. Opt for EIMI Mistify Me Strong; a must-have, in particular, for bridal hair stylists. The extra-fine diffusion allows for firm hold for up to 24 hours, but it's easily brushed out when your client is ready to switch up their style.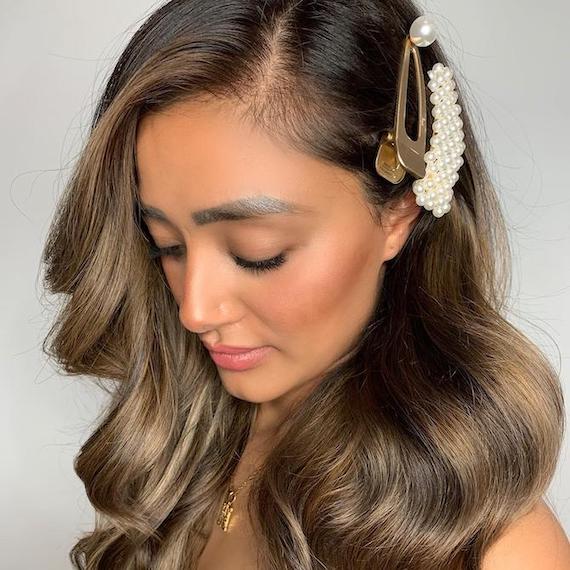 9
Balayage with Hair Accessories
Image Credit: @e_medz
Balayage can be worn with every style of hair accessory, whether it's a bridal crown, a vintage gold grip or a scattering of hair rings. We love how Wella Passionista Eric Medeiros has tucked balayaged strands back with this pearl-encrusted clip, allowing caramel brown lengths to shimmer and shine.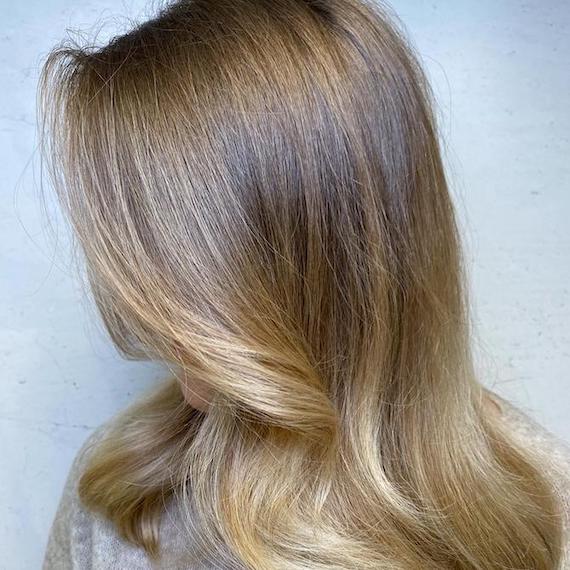 10
Balayage Blowdry
Image Credit: @aichaamalie
Balayage gives the bouncy blowdry a modern update. For clients who crave smooth, volumized locks, recommend a nourishing care routine, featuring Oil Reflections Light Luminous Reflective Oil. Dosing mid-lengths and ends with featherlight hydration, it smooths the cuticle to reflect radiance. Even fine hair types can use this sumptuous oil, as it doesn't weigh strands down.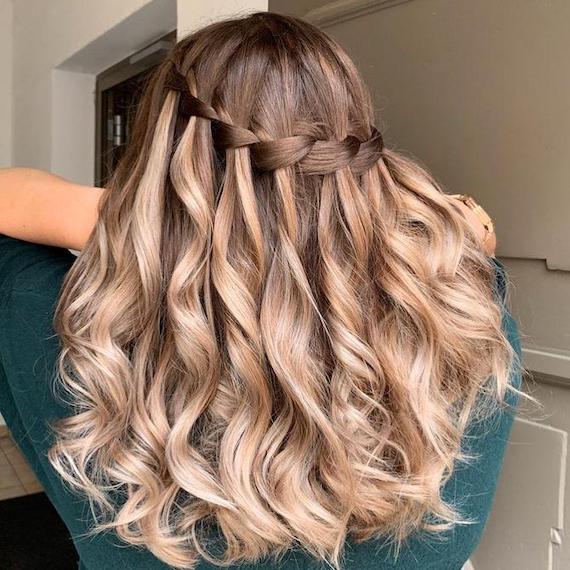 11
Braided Balayage
Image Credit: @couleursweety
Fact: few hairstyles show off balayage better than a boho waterfall braid. The texture and tones come together to give 'lights through the lengths a multi-dimensional upgrade. If you're creating this style for freshly-coloured clients, mist their hair with EIMI Dry Me before plaiting. The dry shampoo will give strands more grip, so the braiding stays in place.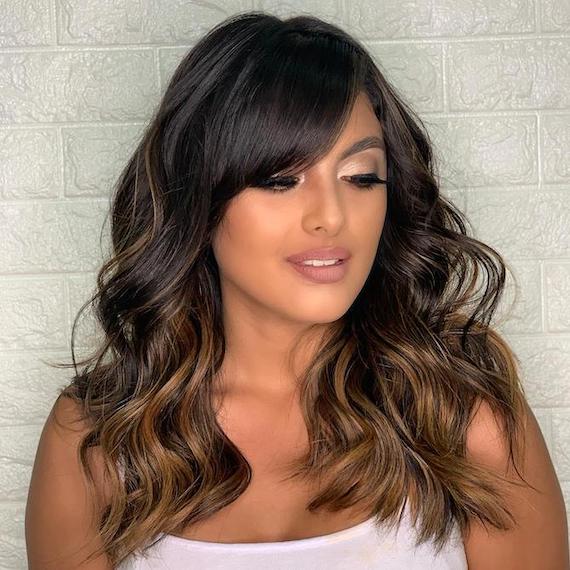 12
Brunette Balayage with Bangs
Image Credit: @conceptosalon_josevidarte
Here's the trick for teaming balayage with bangs: to make the lift look natural, focus lightener through the mid-lengths and ends only, leaving the fringe the same colour as the base. Then, teach clients the tips and tricks they need to tame their bangs when they leave the salon. Their must-have products are a round vented brush and EIMI Perfect Me to blowdry hair smooth.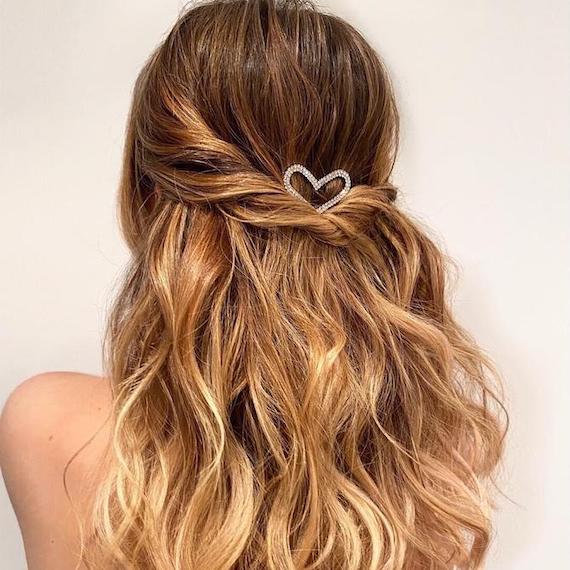 13
Half-Up Balayage Twist
Image Credit: @kymmullem
Any hairstyle that plays on texture looks dreamy with a beachy balayage. That's why we're so hooked on this half-up, surfer-girl style by Kym Mullem. If you're creating the look for a client, recommend they come in with day two hair to start. For those who prefer just-washed locks, INVIGO Volume Boost Bodifying Shampoo creates an easy-to-coif canvas. Then, prep hair for styling with EIMI Ocean Spritz; a texturizing salt spray that gives hair tousled movement for an undone finish.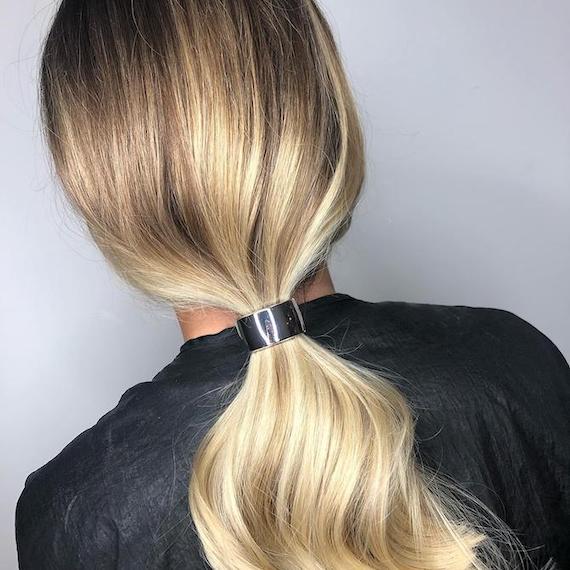 14
Blonde Balayage Ponytail
Image Credit: @bethoakleyhair
Just look at the shine in this ponytail. By tying a pony low, you give balayaged highlights a chance to glow in all their multi-tonal glory. To recreate this look, blowdry locks smooth with EIMI Velvet Amplifier for a sumptuous finish, then secure lengths at the nape of the neck. Pull a few tendrils free for an effortless finish.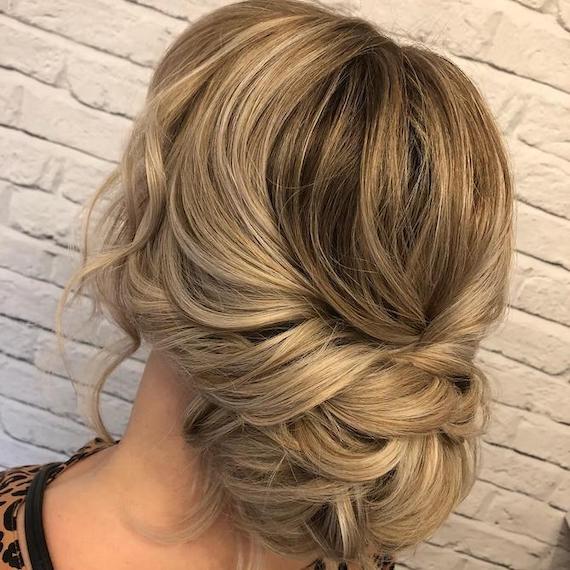 15
Balayage Chignon
Image Credit: @kellyhankshairdesign
Looking for a bridal hairstyle that works with balayage? Then look no further. A chignon is a wedding staple that's high on styling and high on glamour. For this 'do, Kelly Hanks used a combination of EIMI Ocean Spritz and EIMI Dry Me for texture, followed by EIMI Mistify Me Light and EIMI Super Set to guarantee hold.