How to Enhance Your Client's Hair with Zero Damage Color
What's not to love about a fresh head of color? The right shade can boost shine, play up your client's natural tones, and even enhance their complexion, giving them an overall healthier look. However, there's one key barrier that prevents some from embracing a rich new hue, and that's fear of damage. Many clients still think color has to compromise their hair's condition.
But that doesn't always need to be the case. In fact, at Wella, we've developed the new Shinefinity Color Glaze, which features zero lift, zero damage technology – for zero compromise. Here, we reveal how the tech works, what it means for your client's final look, and even more ways you can reduce damage while coloring. Keep scrolling for the full lowdown…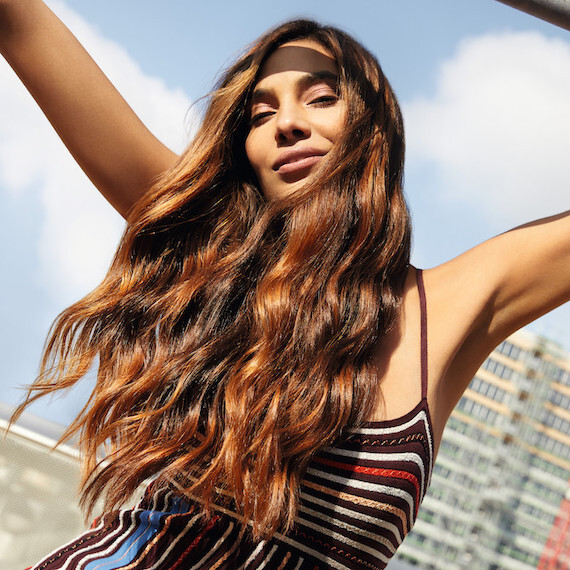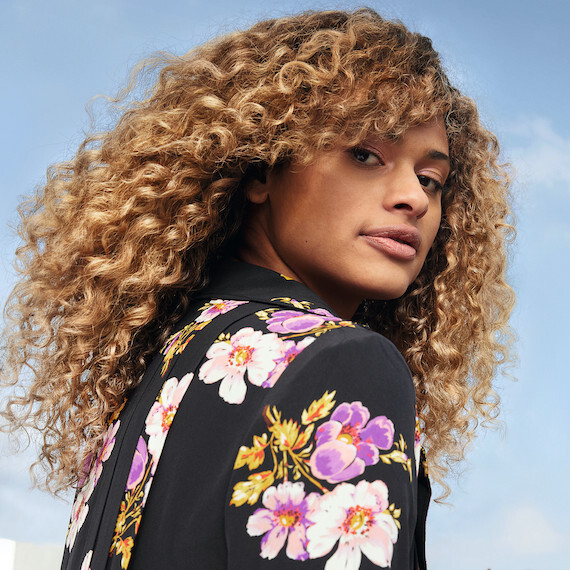 How a Zero Damage Glaze Works
Designed for clients seeking a subtle color shift with a high-shine, translucent finish, a Shinefinity Glaze can be swept through natural hair, previously colored hair, or a pre-lightened base. There are 32 shades to work with, split into four families – warm, cool, natural and boosters – each delivering a soft veil of enhancing color for shine you can feel. And, because the glaze is deposit only, meaning it doesn't lift, the natural highs and lows in your client's hair are preserved to lend a multi-dimensional glow. Take a look: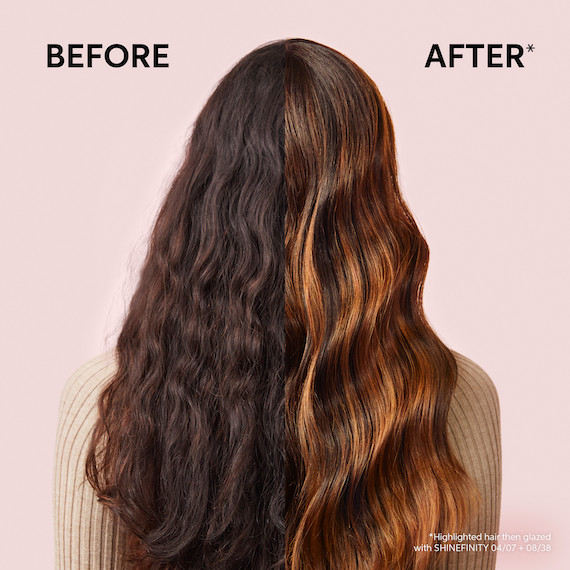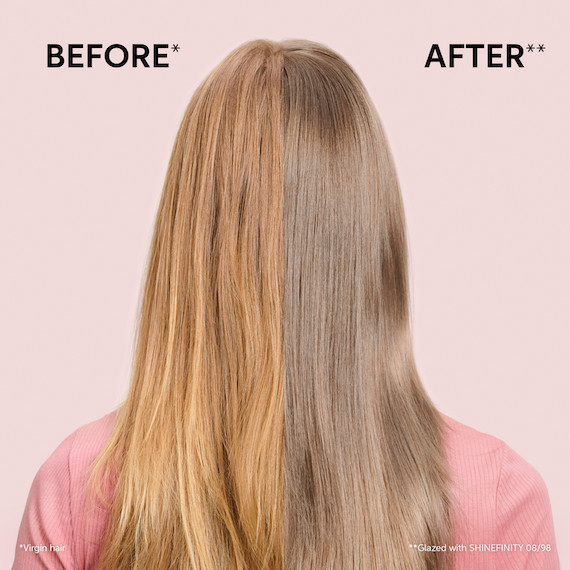 But the finish is just one of the benefits of Shinefinity. Perhaps the biggest draw, especially for color-shy clients, is the fact that it's a zero damage color, meaning it's gentle on even fine, delicate strands. This is partly down to the balanced pH technology, which ensures the formula maintains an optimal acidic level that's no lower than pH 6.5 (as we know that a lower pH can lead to unpredictable results).
The glaze starts off mildly alkaline, so that the cuticles can swell and open slightly to let the color in. Then the pH level of the formula drops down to an acidic range, which allows the cuticle to close once more without any damage to clients' hair.
How to Apply the Shinefinity Glaze
Glazing your client's hair couldn't be simpler. Follow these steps to give them a zero damage service that's packed with long-lasting shine…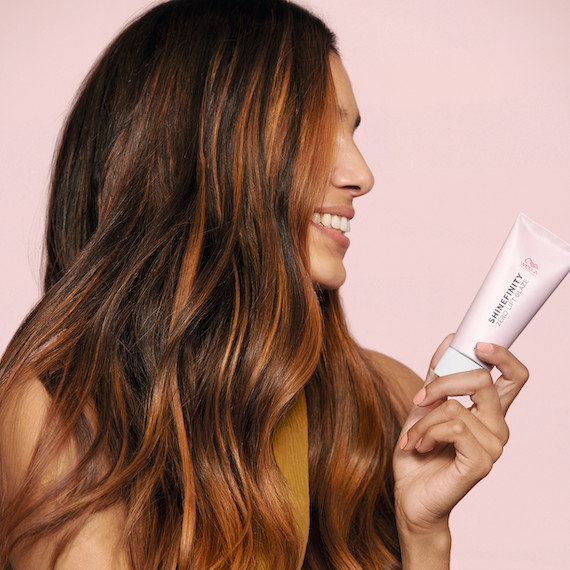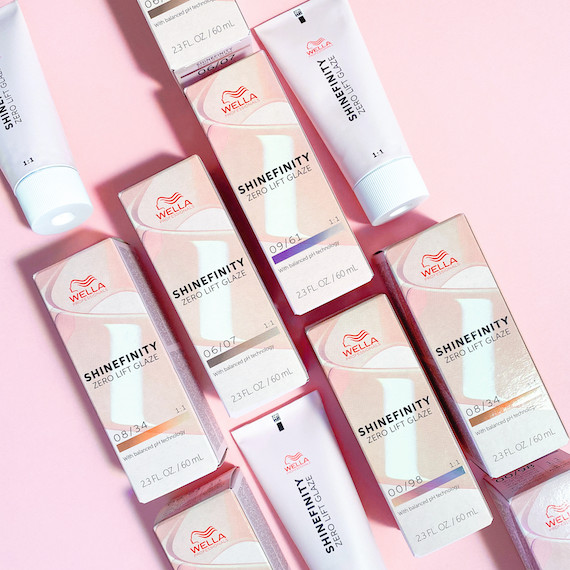 1. Prep Your Client's Hair
You can apply a Shinefinity Glaze on dry hair or, for a softer, sheerer result, on damp, just-washed hair. If your client is seeking a subtle switch-up, wash their hair with the gentle Elements Renewing Shampoo to prep.
2. Mix Up Their Perfect Shade
Choose from 32 shades of the Shinefinity Glaze to suit your client's hair. You can even mix them together or add in one of the three boosters – Crystal Glaze, Blue Booster and Violet Booster – to customize their hue. Then mix the color 1:1 with the Bottle Activator or the Brush & Bowl Activator.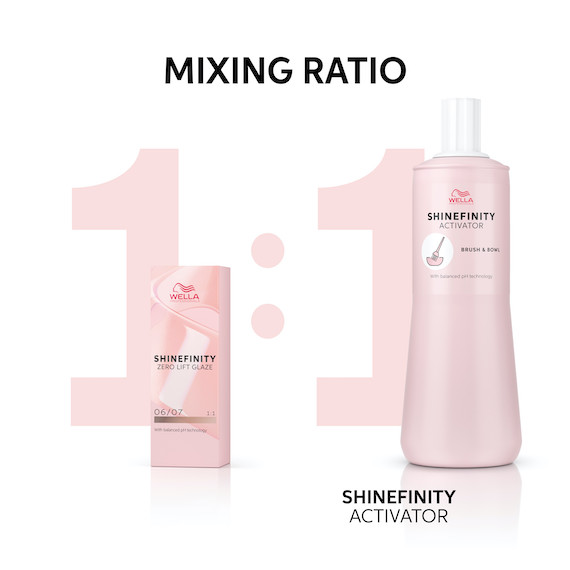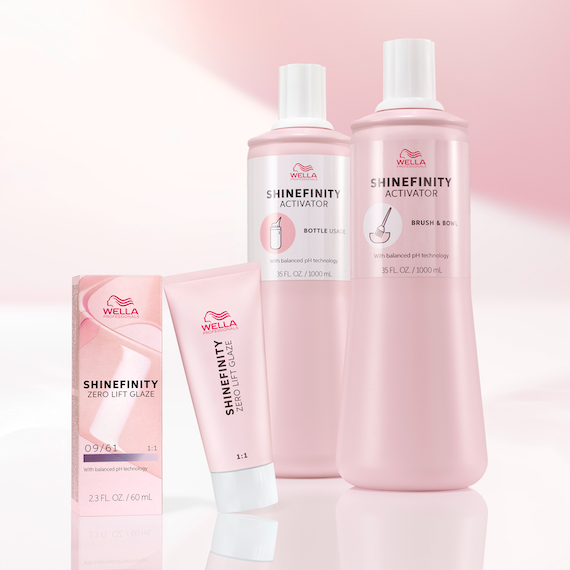 3. Apply the Color Glaze
Once you've mixed your client's color, apply it to the sections of hair they want to glaze. This might mean sweeping it all over from root to tip, or in a partial technique. The drip-free, no-mess formula makes it easy to keep it exactly where you need it to be.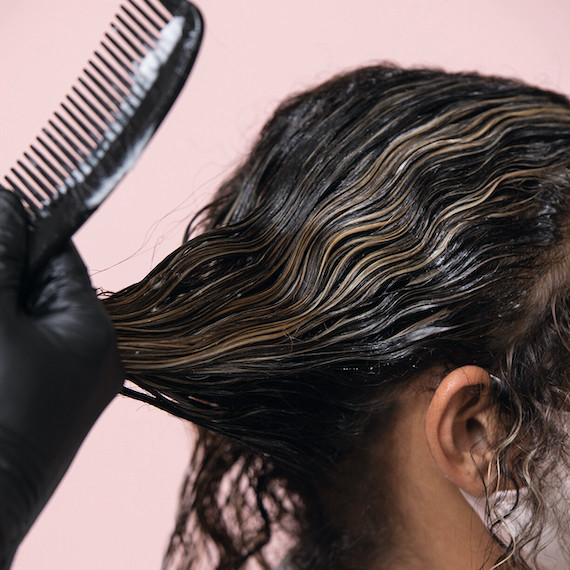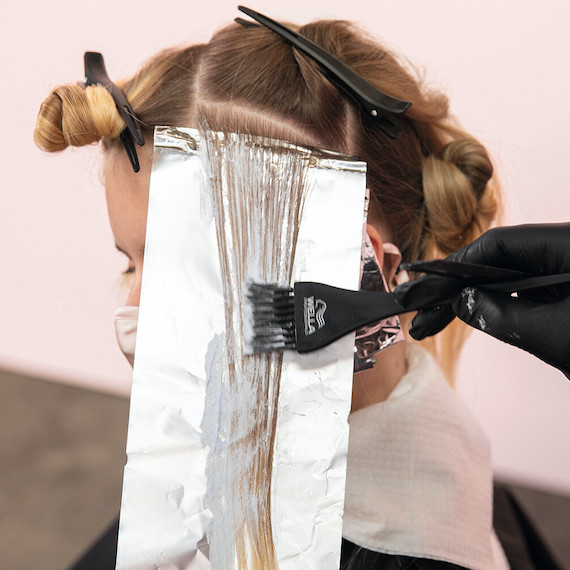 4. Allow the Color to Develop
This speedy glaze takes up to 20 minutes to develop – even less if your client is aiming for a softer result. If you want to intensify their shade, apply heat with a Climazon. This is a good trick for enhancing reds or blending away first signs of gray.
5. Wash, Dry and Style
Finish the service by washing out your client's hair with Color Motion+ Shampoo and using a conditioner if the hair needs it. Then, dry and style your client's hair as desired, and reveal the full impact of their glaze with a final misting of EIMI Oil Spritz.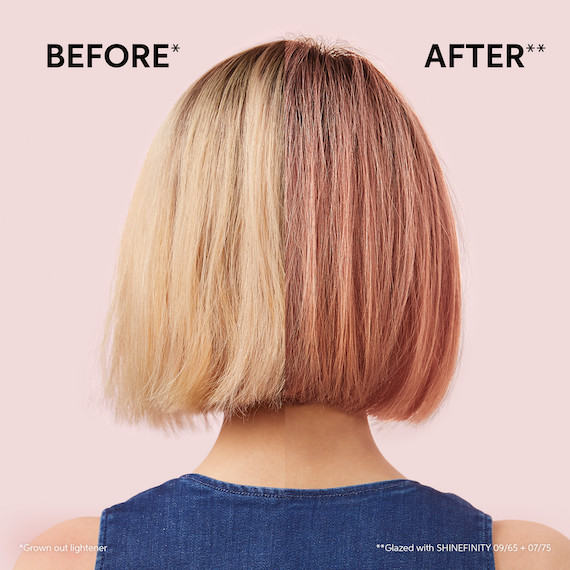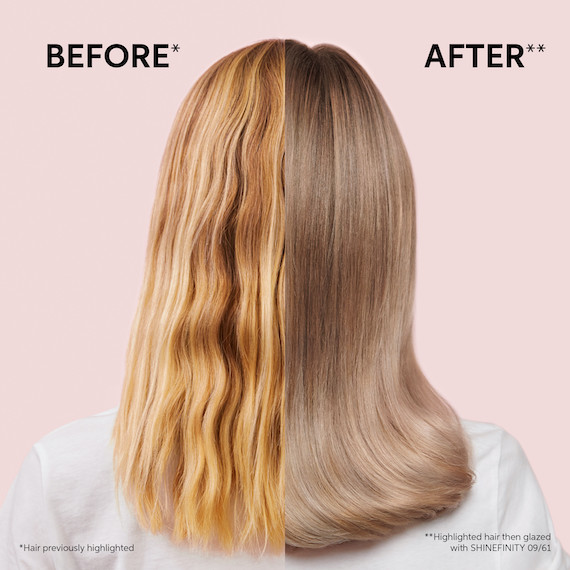 3 More Tips to Reduce Damage While Coloring Hair
Good news: there are a few other ways you can reduce damage while coloring your client's hair. While they may not offer zero damage, they do lend protection as you carry out more dramatic color transformations. Add these to your salon kit…
1. The Scalp Saving Primer
If you're applying color or bleach on a client's scalp that's prone to sensitivity, try smoothing on the Marula Oil Blend Scalp Protecting Primer first. By building a protective layer that doesn't alter the color result, it helps to prevent moisture loss and irritation.
2. The Bond-Strengthening Booster
Add our patented WellaPlex system to your lightening and oxidative color services, and it will work to reconstruct the internal bonds for stronger hair. The trick is to mix the No1 Bond Maker into your formulas (it works while hair is being lightened or colored), then apply the No2 Bond Stabilizer at the sink, after rinsing the lightener or color with only water. Leave to develop for 10 minutes. Your clients can also take the No3 Hair Stabilizer home to keep locks stronger, smoother and softer.
3. The Reconstructing Hair Lightener
Your clients can also enjoy the effects of BlondorPlex, a proprietary hair lightener that already has the WellaPlex No1 Bond Maker mixed in. Use it for highlights, babylights, balayage or ombre techniques to keep the hair strong throughout the lightening process.
Reducing damage has never been easier.