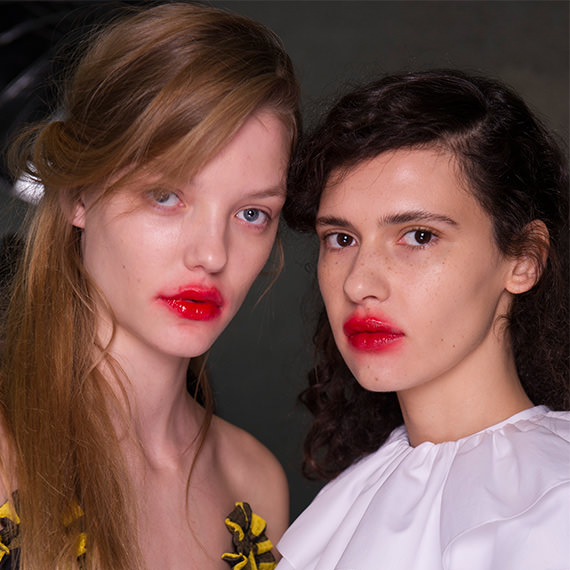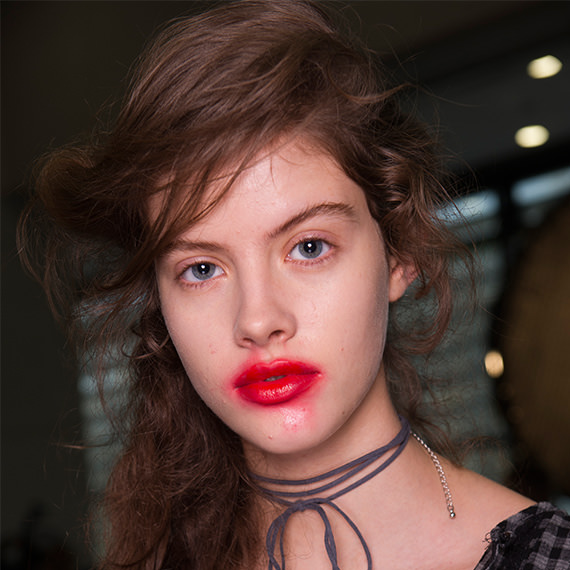 THE BACKSTORY
Drawing on multiple - and unexpected - visual references is how Eugene Souleiman works. For Preen by Thornton Bregazzi, his mood board was an eclectic one. From 1980s pop to the Edwardians, his inspirations came from far and wide, creating an unstructured prettiness that worked perfectly with the label's edgily romantic designs.
"My creative process is that I take layers of references and mix them up so that you don't know where the end look came from. My starting point here was 1980s band Japan, and their singer David Sylvian, who looked amazing. And then I took old Victorian photographs, as well as Teddy Girls – but from Edwardian times, not the 1950s. The end look had a strong nod to 80s club kids and New Romantics, but it was the 80s meets Victoriana. It was soft and ethereal, but modern at the same time," explained Eugene.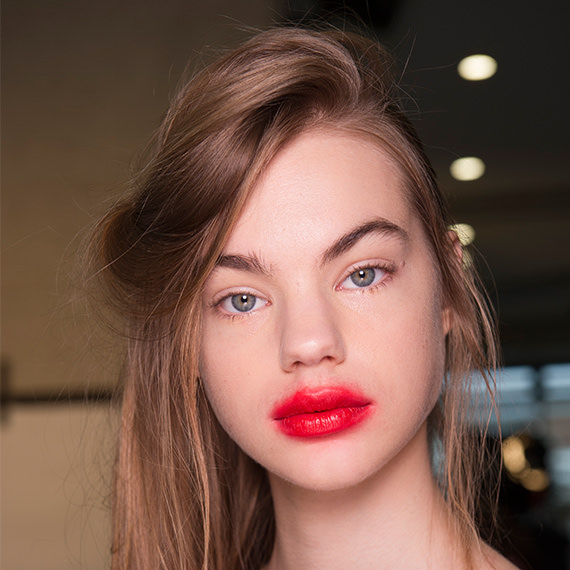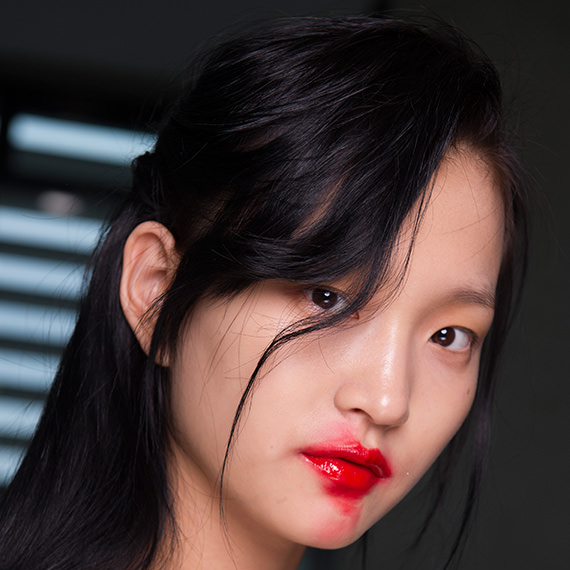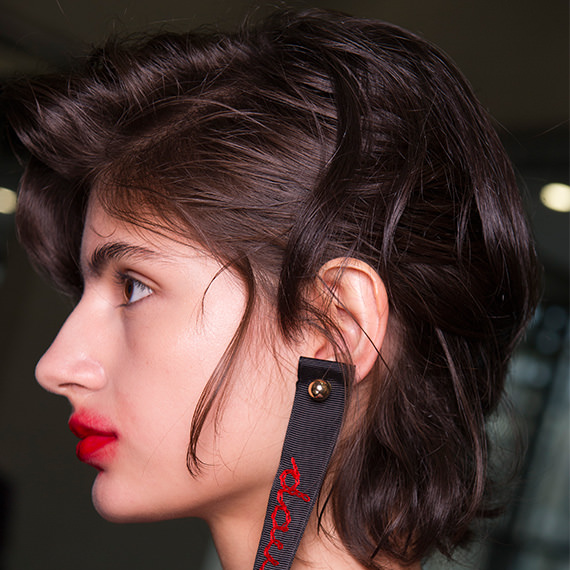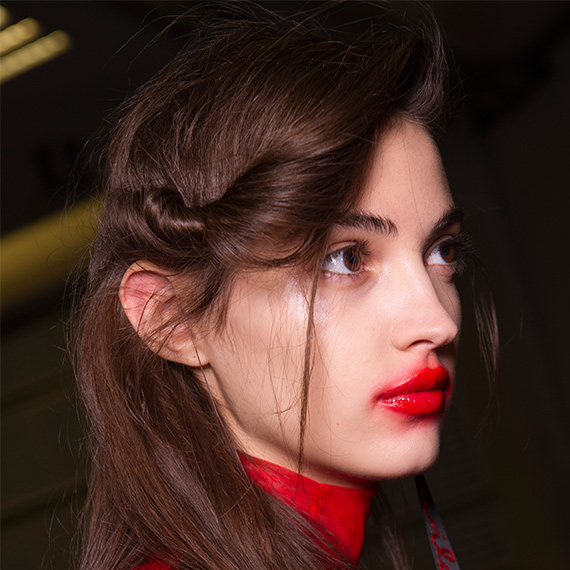 THE KEY TECHNIQUES
Eugene wanted the models' hair, very soft, unbrushed and asymmetric. Whereas 1980s hair had a solidity to it, he was looking for less structure in 2017.
"There was a lot of air in this hairstyle, which meant it moved beautifully, and the texture of the hair was quite angelic looking. To create it, we used EIMI Sugar Lift, sprayed from a distance so that there was just a little hue of product on the hair. We wanted to ensure a very light, soft texture to the silhouette of the hairstyle. There was separation and wisps in the hair, which was very beautiful."
Next, Eugene pulled one side of the hair back tightly, and started twisting. "I pulled the hair back quite tautly and then just rolled it up on itself. Nothing was done with a comb. Once I'd rolled the hair, I slid hair grips inside the roll. I didn't use hair pins, as they wouldn't give the tension needed."
More EIMI Sugar Lift was then sprayed in the front of the hairline. "I recreated an 80s flick in the front of the hair. But unlike in the 80s, when the hair would have been crunchy and filled with mousse, the Sugar Lift gave it a soft, light and dry texture. The only time I used a comb was to backcomb the front underneath at the roots. This gave the hair a bit of support so that I could push it forward and enhance the wave. It didn't look like a wave that was done with a round or a vent brush, like it would have been in the 80s. It was light and imperfect, which is what was beautiful about it. And it moved really well."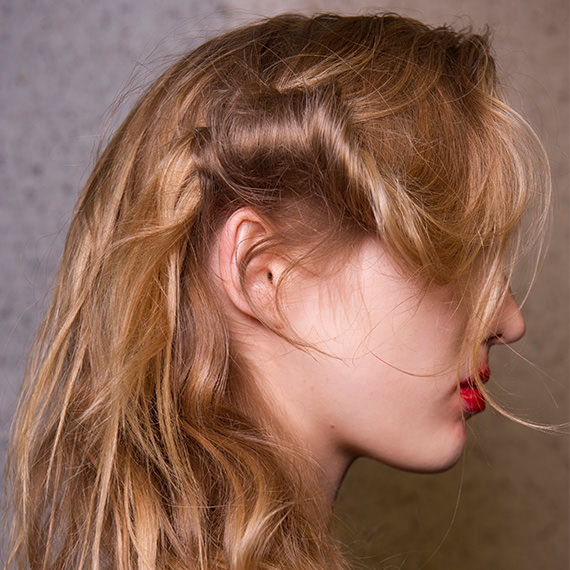 The final touch was to twist the front of the hair and clip it into place. "This looked effortless, even though we all know it wasn't", added Eugene. "But it looked simple, and some of the best things we do are either really very simple - or extremely complicated! This looked imperfect and undone. It had structure to it, but there was a softness to that structure."
"To me, it felt a believable hairstyle, something very wearable and relatable to real life. And the girls looked really pretty, which was nice. It's really great to make the girls look pretty."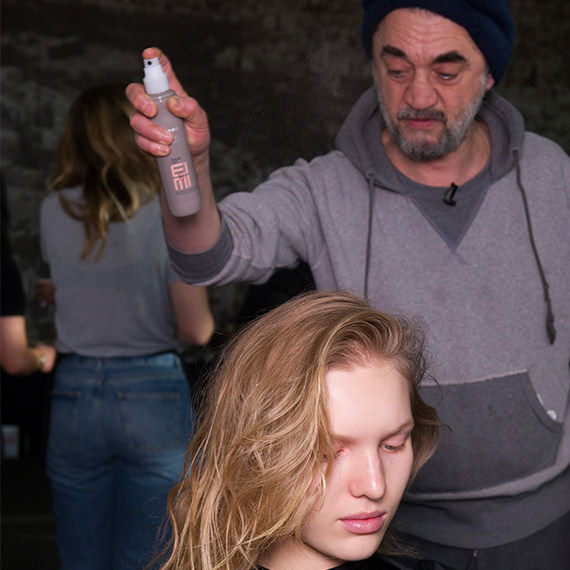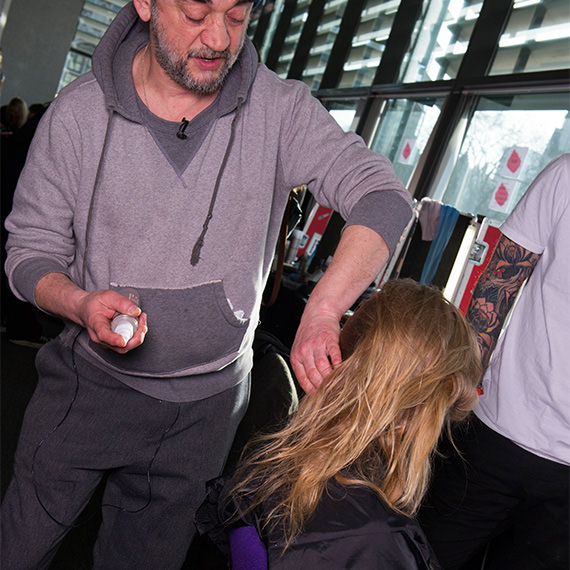 Watch the video tutorial to learn how to create this gorgeous New Romantic look: