"I received a brief from Thom Browne, which was initially to create the appearance of models with bald heads. I started to work with that in mind but build upon it. My initial idea was something mannequin-esque, something seamless and shiny, where hair doesn't look like hair at all," says Eugene.
And it's safe to say he succeeded. Models glided down the catwalk with synthetically shiny, sculpted hair that wouldn't look out of place in a department store window.
"Sculpture is the only way to describe these girls," Eugene added. "We're turning them into living mannequins. Working with Thom is about creating magic, something out of this world."
For this avant garde style, Eugene started by separating the hair into two halves; the top section tied into a tight bun, with the bottom half left loose. He worked in a generous amount of EIMI Stay Essential throughout styling, to ensure the hair was easy to mold and fix into shape.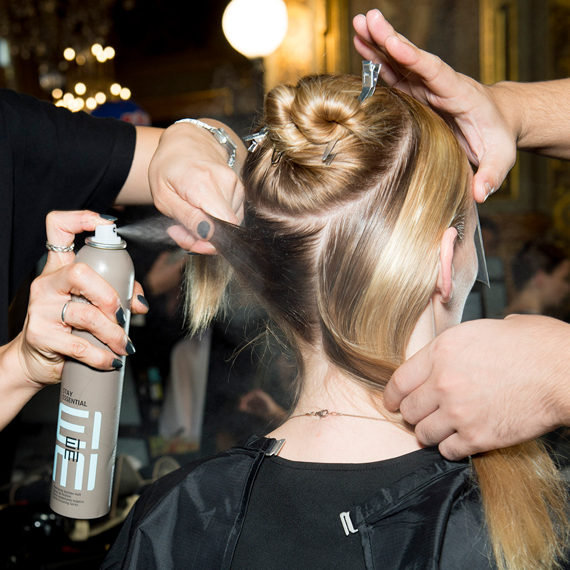 Next, EIMI Sculpt Force was applied to small sections of hair using a brush, and sprayed with water. These sections were then wrapped around the bottom of the head and patted into place for a cellophane-like finish.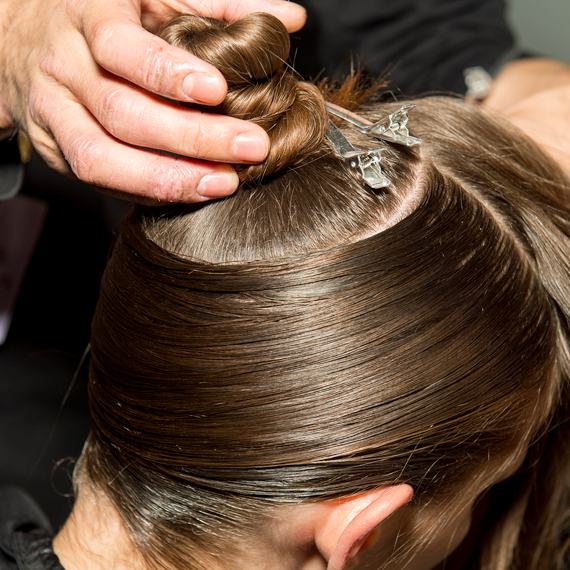 After securing the bottom half, Eugene untied the top half and split it into two smaller sections. The first section was treated as before, with EIMI Sculpt Force brushed throughout and wrapped around around the back of the head for a super-smooth effect.
The remaining hair was tightly wrapped around the front of the head, topped with a net, and blasted with the ghd Air Hair Dryer to flatten any flyaways.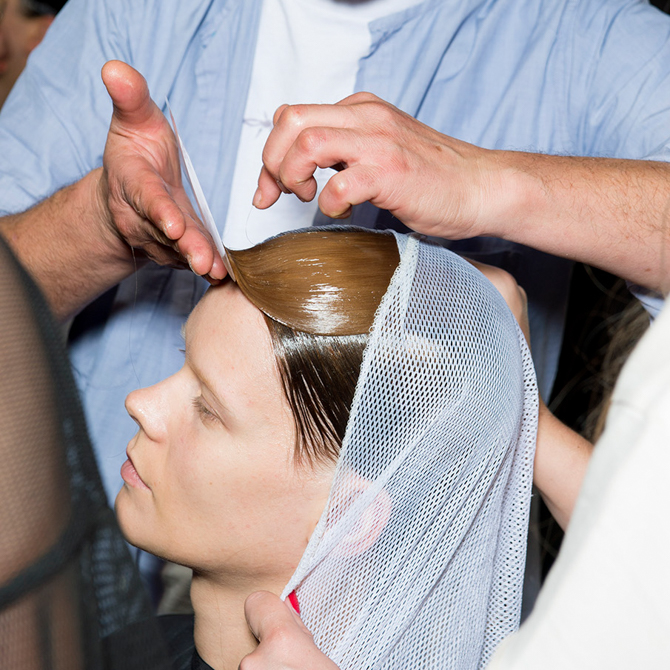 "The idea is to get this hair as flat, shiny and synthetic-looking as possible. We really want the girls' hair to not look like hair - we want it to look like what you would see on a mannequin, like it's been cast."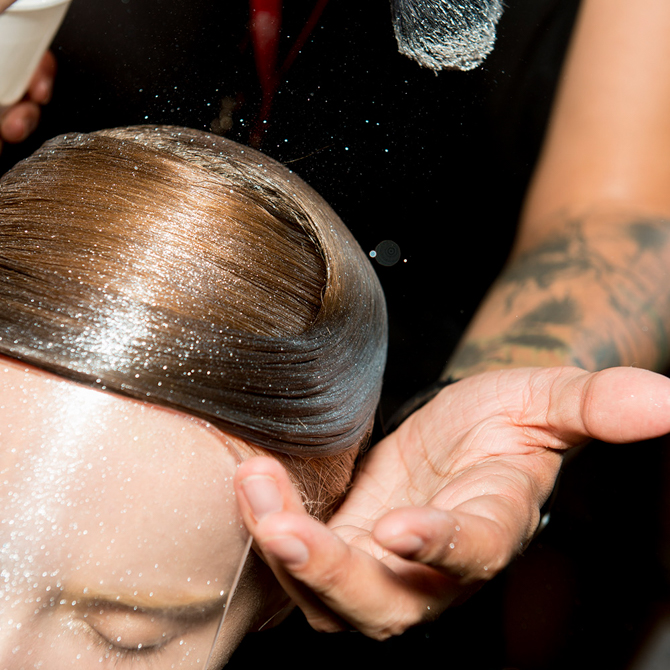 A dusting of glitter finished the look, matching the glossy, waxwork sheen of models' skin to conclude the transition to real-life mannequins on the catwalk. In a show featuring fantastical fashion theatre (complete with a life size unicorn finale) it seems plastic really is fantastic this season.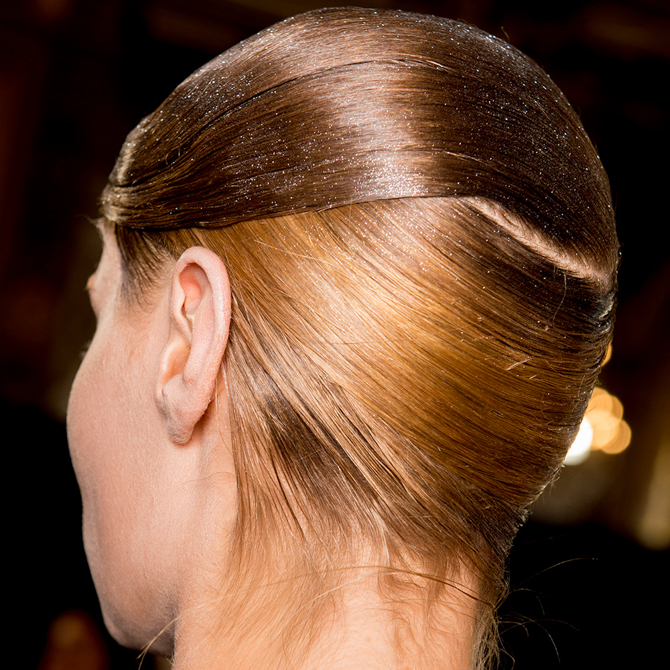 SHOPWELLA STORE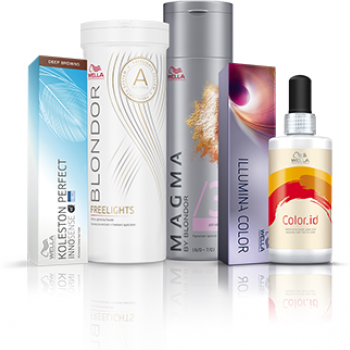 Inspired by these looks? Find a Wella salon near you to get your own.