Here's How We Keep Our Products Sustainable
Running a sustainable salon isn't just good for the environment – although that is the top incentive. These days, what's good for the planet is also good for your hair business. More and more clients are prioritising brands that align with their eco-conscious values, and that extends to the products their hairdressers use, including packaging.
So, if you haven't already, it's time to level up your salon stock. Here's how our team at Wella Professionals is bringing you eco-friendly products with sustainable packaging…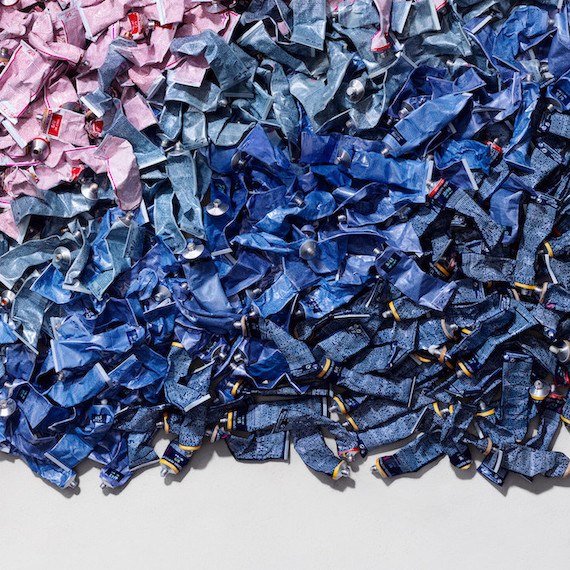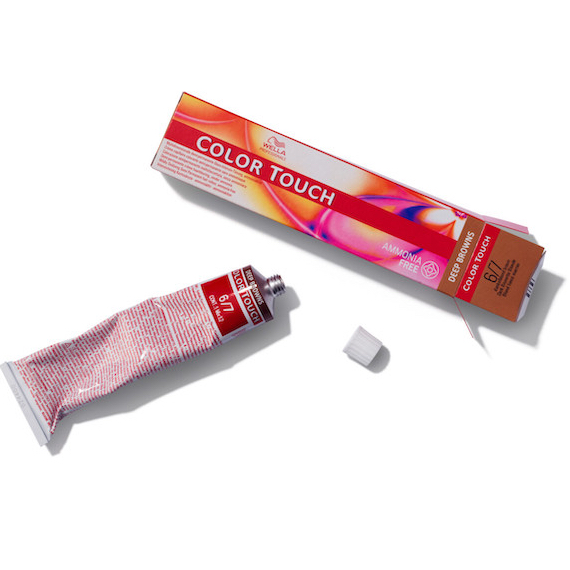 1. 100% Recyclable Color Tubes
First up, let's talk hair color. The average salon gets through a stack of color tubes fast, but all of that packaging has to go somewhere, leading to excess waste. However, because we've created our tubes with recyclable aluminium, you can simply toss them in the recycling bin, along with the hair foils you use for highlights. You don't even need to clean them, as any product residue melts away during the recycling process. Plus, the aluminium we use is 100% recycled¹, which consumes 66% less energy to make versus if it was created from scratch.
Meanwhile, our Koleston Perfect, Illumina Color and Color Touch caps are crafted using 91-100%² recycled materials, and they are also recyclable. Simply pop them in your plastic bin, then place the cardboard sleeves that house your color tubes into your cardboard recycling bin. The cardboard we use is FSC Certified and 85% recycled, meaning every part of the packaging is eco-friendly.
This counts for EOS, too. As well as being formulated with a blend of plants and direct dyes³, the zero-damage color is housed in aluminium tins you can reuse or recycle. Unscrew the lid, use what you need of the gloss-boosting power, then throw the tin into your metal recycling bin once it's empty.
2. Haircare Pouches for Eco-Friendly Refills
For the Salon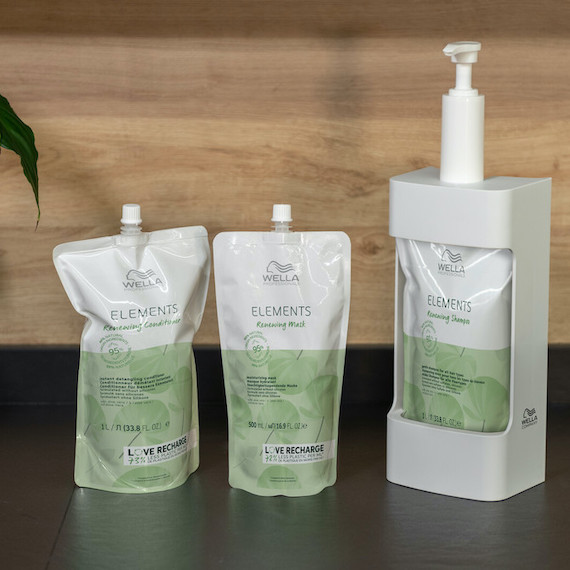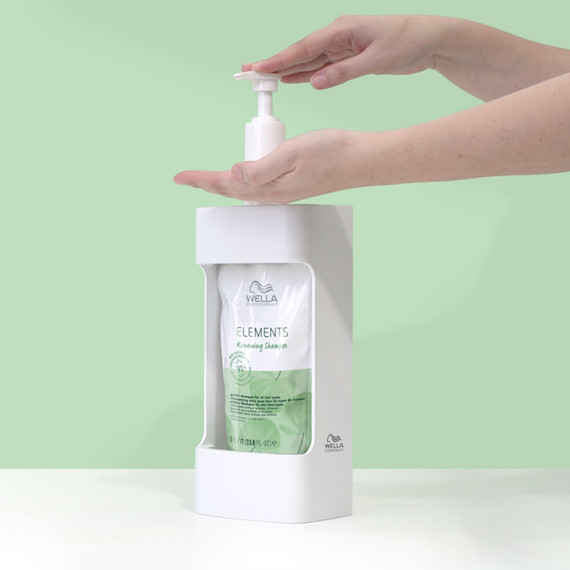 We're prioritising eco-conscious haircare, too with new packaging for the Elements Shampoos, Masks and Conditioners. Did you know? These haircare essentials are formulated with up to 99% natural origin ingredients⁴, and without silicones, sulfates or animal-derived ingredients.
Now, we've made them available in sleek refill pouches, which are a greener alternative to plastic bottles and jars, using 72% less plastic per ml⁵. Plus, they're made with 25% recycled plastic, and can be placed in your salon's plastic recycling bin when you've enjoyed every last drop.
You can also team your refill pouches with another new launch: the salon-exclusive Wella Recharge Station. This pumping system squeezes out just the right amount of product, and ensures no mess at the basin. It is elegantly designed for practical use, and its frame is also recyclable, using 92% recycled plastic. Simple and sustainable.
For Your Clients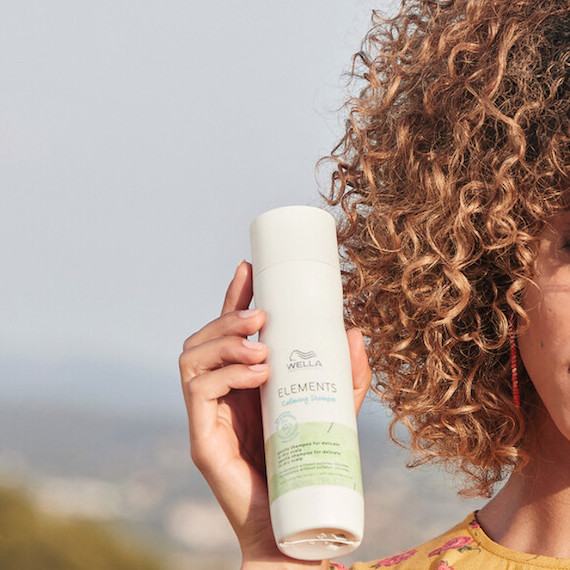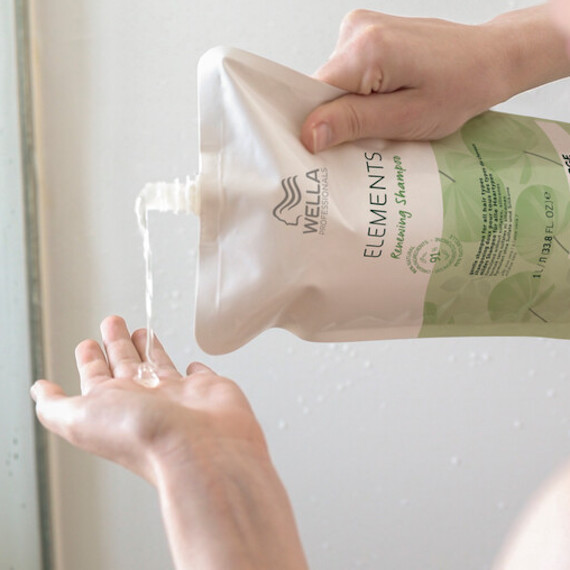 The new Elements pouches aren't just for the salon; your clients can use them at home as well. The idea is that they keep hold of their used Elements bottles and jars, then top them up with pouches of their favorite formulas. They could also use the product straight from the pouch, allowing them to cut down their plastic consumption and waste in their daily routine.
All that's left to think about is which Elements formula to choose. Here's how to pick the correct blend of ingredients for your client's hair…
If They Have a Normal/Balanced Scalp
Lucky them; their scalp is mostly problem-free. What they need is a shampoo, conditioner and mask routine that helps to maintain that balance day to day. Suggest the Renewing Shampoo and Renewing Conditioner for kind-to-locks cleansing and instant detangling, followed by the Renewing Mask as a weekly conditioning treat.
If They Have a Dry or Delicate Scalp
Delicate or dry scalps that need extra care should try the Elements Calming collection, starting with the Calming Shampoo, which restores comfort while gently rinsing impurities away. They can pair this with the Renewing Conditioner or Mask for hair conditioning, then complete their routine with the Calming Serum. The latter is designed to help restore scalp comfort, without impacting hair volume. You client can apply it to their scalp after a wash, section by section, massage gently, and then leave it on to do its work.
If They Have an Oily Scalp and Need a Volume Boost
Oily scalps may need a deeper cleanse to whisk away impurities. That's why we developed the Elements Purifying Pre-Shampoo Clay. Made with kaolin clay, it absorbs excess sebum and restores balance. Tell your client to apply it to a dry scalp, leave it on for five minutes, then follow with the Renewing Shampoo and Conditioner.
Once your client has picked and enjoyed their routine, they can then get refills of the Renewing Shampoo, Renewing Mask and Calming Shampoo. Eco-kindness has never been easier.
¹ 95% Post-Consumer Recycled (PCR), 5% Post-Industry Recycled (PIR).
² 91% for Color Touch, 96% for Koleston Perfect
³ Contains up to 11% of direct dyes, depending on the shade.
⁴ from 91% to 99% natural origin ingredients, depending on the product.
⁵ compared to Elements bottles, tubes and jars.