12 Halloween Hair Ideas for Every Fright Night Theme
The perfect Halloween hairstyle is as much a part of a fright night look as the costume itself. In fact, a lot of the time, it's creative coifing that makes the entire outfit. The question is, which Halloween hairstyle or hair color (or mix of the two) will you be trick or treatin' this year? Here's some inspiration for all the colorists, stylists and Hallo-queens out there. Happy haunting…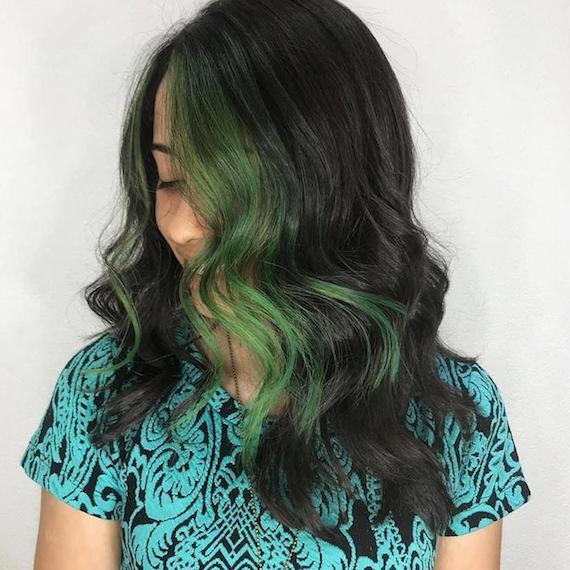 1
Witchin' Waves
Image Credit: @robsoncandidobeauty
Be the baddest witch with wavy locks, tons of texture and a pop of bold color. We love this green and black 'do by Robson Cândido, which looks on-trend all year round - but especially in fall. For the emerald ribbons, try permanent hair color, Color Fresh CREATE, in the shade Neverseen Green on pre-lightened strands. Then, add some tousled texture by teasing EIMI Ocean Spritz salt spray through lengths as a gutsy base before you tong.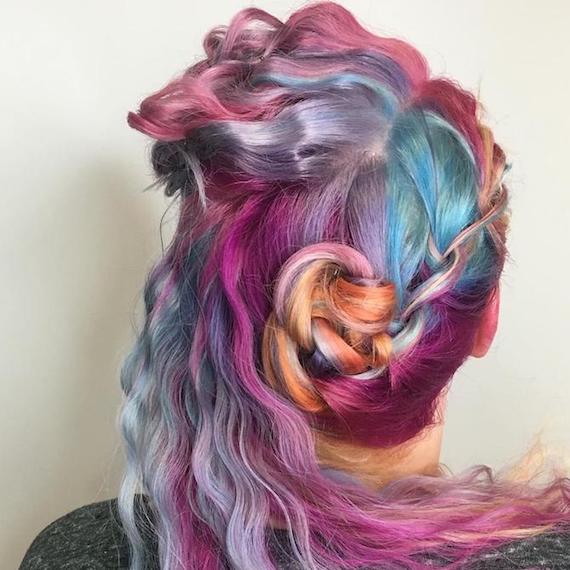 2
Unicorn Mane
Image Credit: @thewarrensalon
Part color, part style, a unicorn mane is a non-spooky Halloween dream come true. Team with sequins galore, and you'll be shimmering your way through fright night like the mythical creature you are. Nail the color by booking in for the full spectrum of vivid shades from the Color Fresh CREATE collection, then let damp hair air-dry in tight plaits for a crimped effect. Finish with playful braids and twists.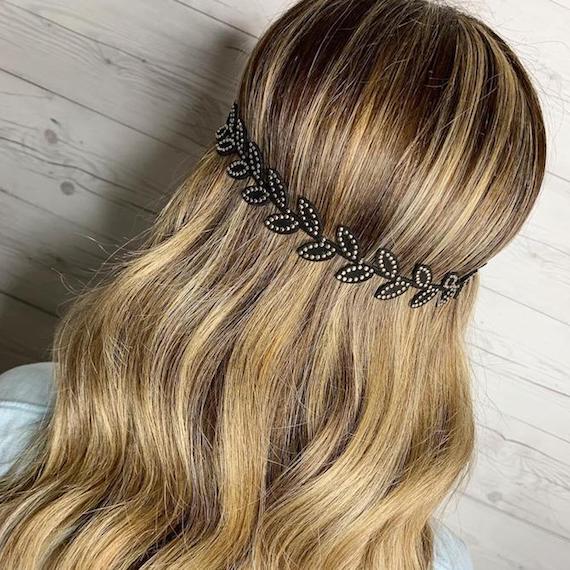 3
Hippie Vibes
Image Credit: @badwolfstudio
Go seventies-style with long locks, a boho hair accessory and the biggest flares you can find, and you've got the easiest, speediest Halloween costume out there. After straightening locks with the ghd Platinum Professional Styler iron then smoothing using EIMI Oil Spritz, place a hippie headband across the forehead or a few inches back from the hairline. And, you're done.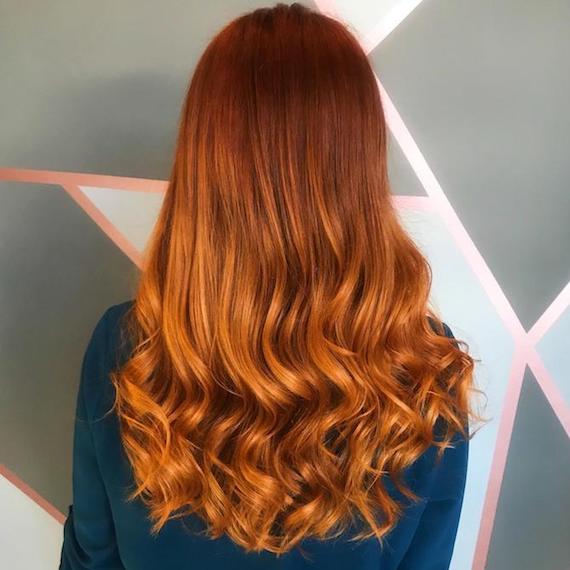 4
Pumpkin Spice Color
Image Credit: @cb_hair
Nothing says 'fall' like pumpkin spice hair. Not only is the shade seriously trending right now; it's also a low-key way to look Halloween-ready without a costume. For this look, our permanent hair color, Koleston Perfect, has you covered. Whether you're trying the trend yourself or creating it for a client, you'll love the warm, rich Vibrant Reds portfolio of colors.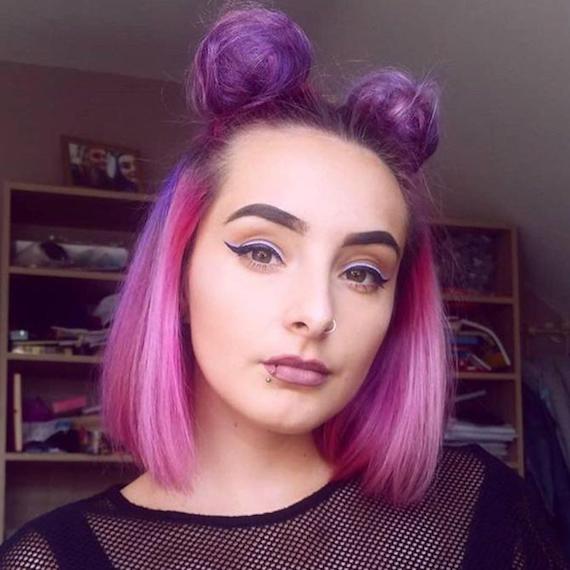 5
Space Buns
Image Credit: @stephenaikencolour
Halloween hair goes out of this world when it involves galactic space buns. The style sees a high bun twisted up on either side of your head, then secured with pins and hairspray. Get the look on lockdown by prepping strands using EIMI Dry Me dry shampoo for texture, then completing the hairstyle with EIMI Stay Firm hairspray.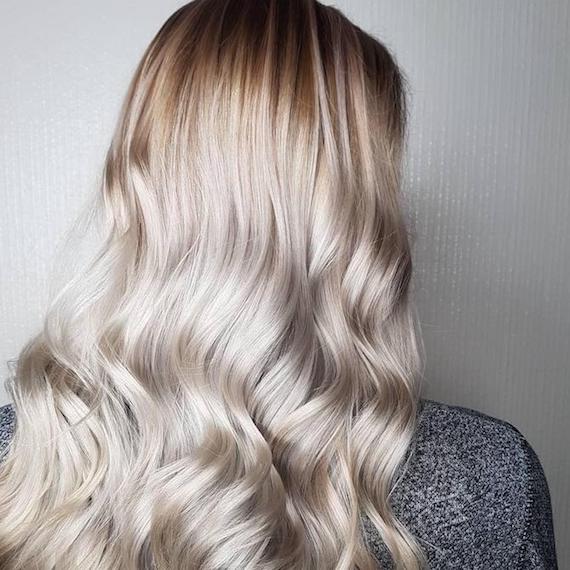 6
Ice Queen Shine
Image Credit: @elsa_haar
To those already working ice blonde hair: congrats. Platinum locks get you halfway to an ice queen costume. All that's needed now is a crown, a long gown, plenty of highlighter and a gloss-boosting hair spritz. Whether you style icy locks in an Elsa-like side braid or loose in frosted waves, EIMI Glam Mist shine spray will give that finished Halloween hairstyle a light-reflective gleam.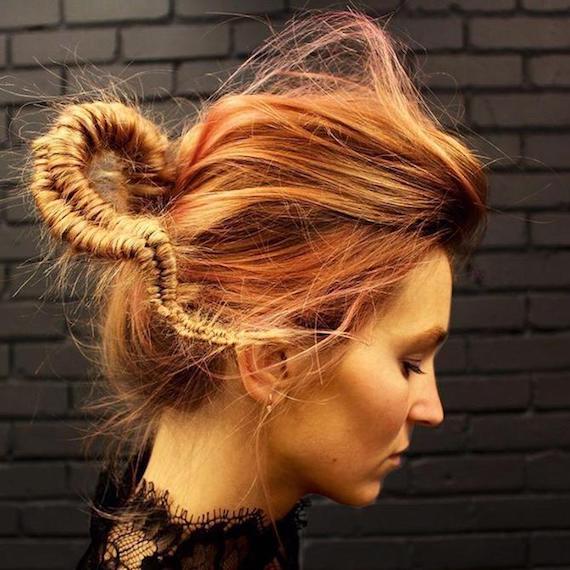 7
Sci-Fi Fishtail Braid
Image Credit: @federicosaba_hair
How mesmerizing is this fishtail braid by Federico? If sci-fi is your Halloween vibe, avant-garde plaits like this will have your costume sorted in no time. To create a similar shape, try hiding a wire (like a coat hanger wire) inside the braid, so you can twist and turn it as you see fit. Time to get creative.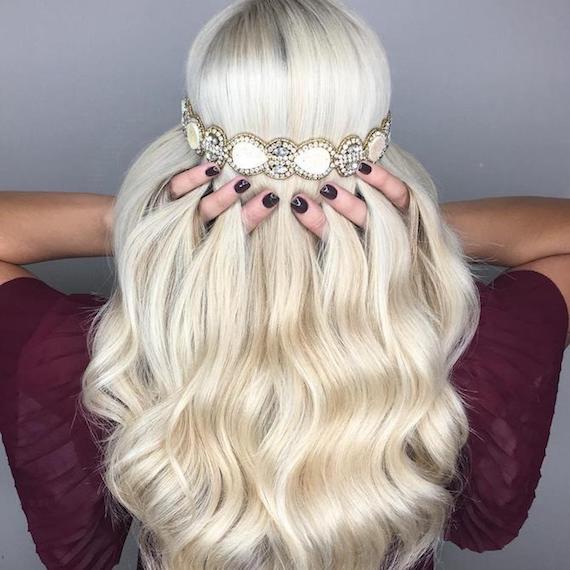 8
Goddess Lengths
Image Credit: @gerilynghaisarzadeh
If you've got it, haunt it. Make the most of long hair with waves worthy of a Grecian goddess, combining the conditioning power of EIMI Perfect Me styling lotion with the curl-creating action of the ghd Curve Soft Curl Iron tong. All you need to add next is a toga, sandals and a gold hair accessory, or grab a little greenery and wind it around a headband for a leafy crown.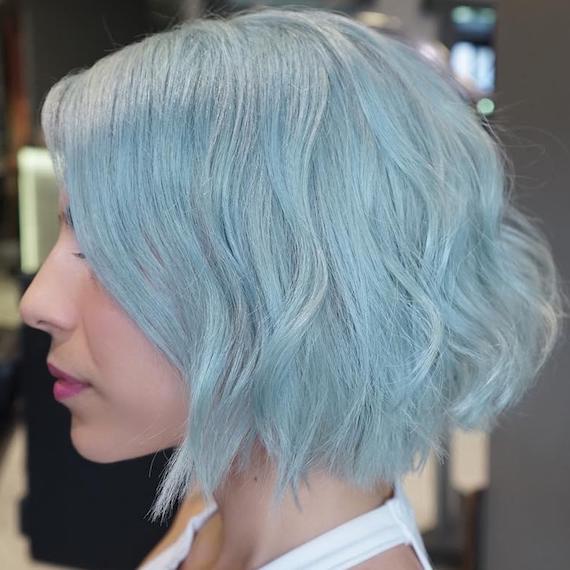 9
Mermaid Hair
Image Credit: @rahmicanpehlivan
Who doesn't want mermaid hair? Wavy locks in oceanic shades of marine green and aqua look dreamy on everyone, no matter what the season is. For a look that's high on color and low on commitment, try a pastelized version of your favorite hue. Mix Color Fresh CREATE Tomorrow Clear with your favorite shade like New Blue for an under-the-sea vibe, which comes in a range of pretty pastel hues with an under-the-sea vibe.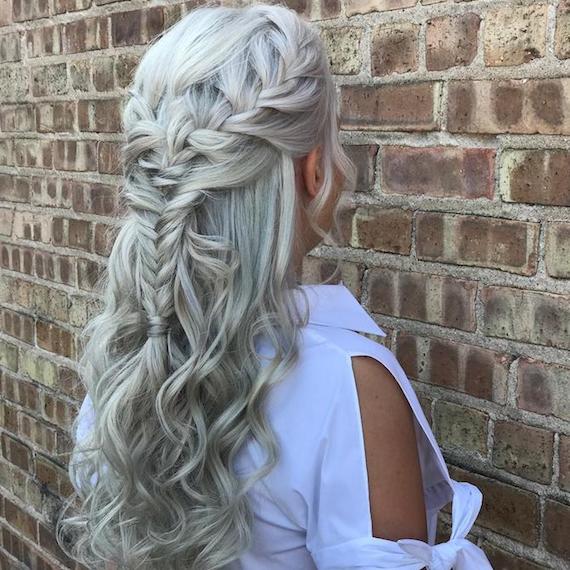 10
Throne-Ready Plaits
Image Credit: @cristina_hotca
Take the throne in these fantasy braids. A combo of French plaits and flawless fishtails gives Cristina Hotca's incredible creation an intricate, ethereal feel. We don't need to tell you who this head-turning Halloween hairstyle reminds us of, but we will let you in on a braiding hack that will make a Mother of Dragons-inspired mane last longer. First, prep the lengths of braids with EIMI Dry Me dry shampoo, which will add grippy texture that prevents plaits from slipping out or appearing too loose. Then, after braiding add a misting of EIMI Stay Firm hairspray, which will give the style hold without making strands feel crunchy or hard.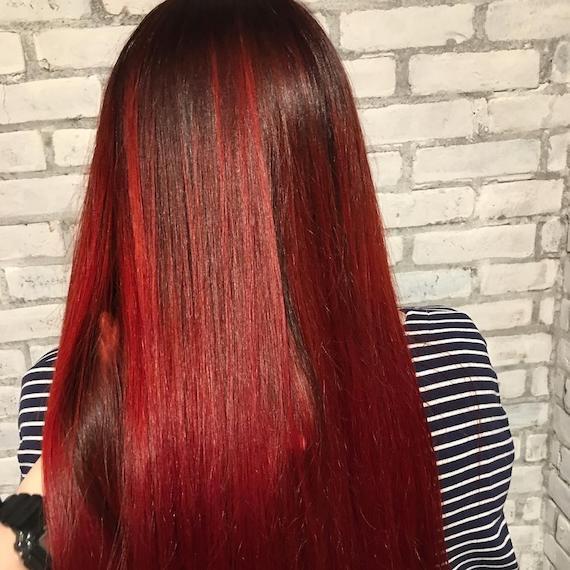 11
Blood Red-Head
Image Credit: @joyous_hair
Red hair is trending, making this look by Joy Bedinghaus a seriously good investment. She mixed it up in one session, using our shine-boosting permanent hair color, Koleston Perfect. Bands of black break up the scarlet hue to give it extra wearability, but still with a vampy twist that's oh-so-glam.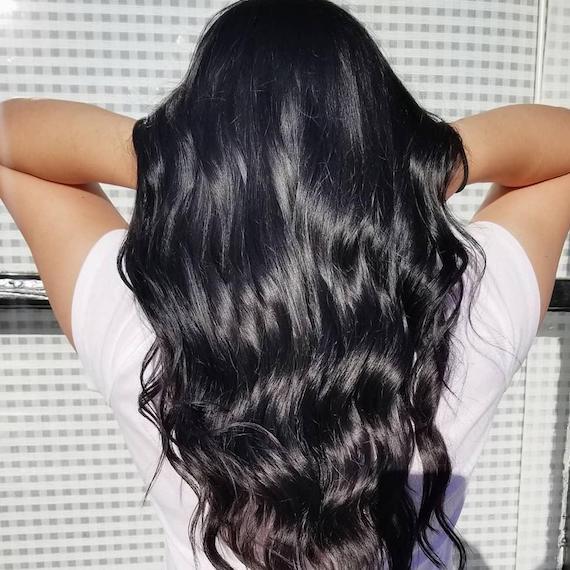 12
Twilight Tresses
Image Credit: @sussyxos
If deep and dramatic is the vibe, go for an almost-black hue like this, which relies as much on shine as it does on achieving twilight-like darkness. It's ultra-versatile, as the shade is wearable beyond the Day of the Dead, plus brunettes can achieve a similar look simply by upping the gloss in their locks. Try EIMI Glam Mist for a mirror finish.
GHOULISH HALLOWEEN HAIR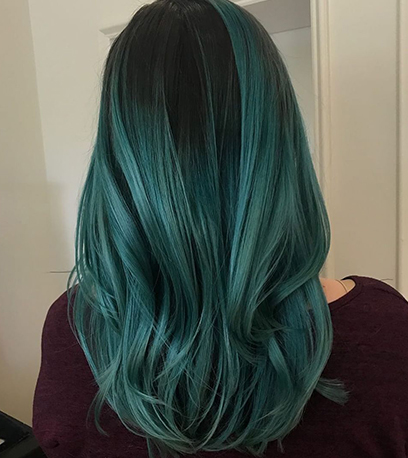 Color Formula: 
Step 1  
#Balayage with Blondor Freelights + 9%  
Step 2 
Pre-tone with #ColorTouch 9/16 + 1.9% 
Step 3 
 #ColorFreshCreate Super Petrol + Neverseen Green 
ASHEN HALLOWEEN HAIR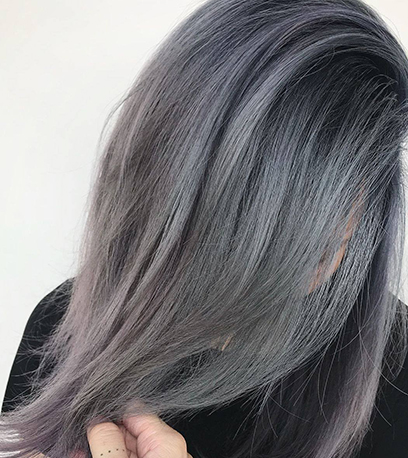 Color Formula: 
Step 1: 
Blondor Multi-Blonde Powder 
Step 2: 
Roots: Illumina Color 5/81 + 1.9% 
Mid: Illumina Color 7/81 + 1.9% 
Ends: Illumina Color 8/69 + 1.9% 
MAGICAL HALLOWEEN HAIR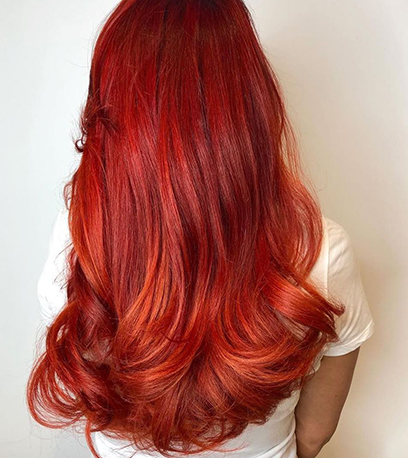 Color Formula: 
Koleston Perfect 7/45 + 77/46 + 55/55 
SOMBRE HALLOWEEN HAIR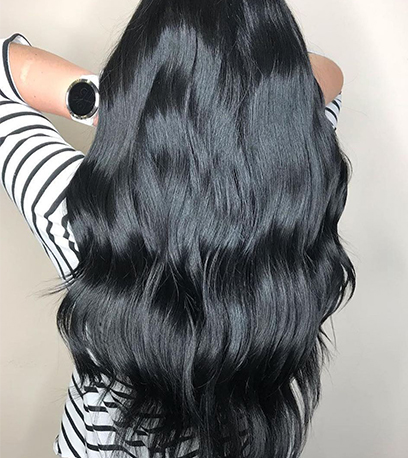 Color Formula: 
Roots: Koleston Perfect 2/0 35g + 2/8 25g + 1.9% (1:2) 
Lengths: Koleston Perfect 4/77 30g + 3/0 50g + 1.9% (1:2) 
ELECTRIFYING HALLOWEEN HAIR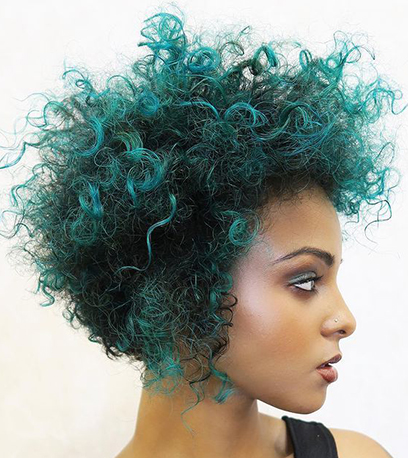 Color Formula: 
Step 1: 
Blondor + 6% 
Step 2: 
Color Fresh Create 
Super Petrol + Neverseen Green (1:2) 
SHOPWELLA STORE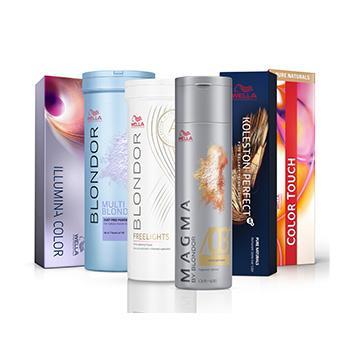 SHOP NOW
Products are only available to professionals.