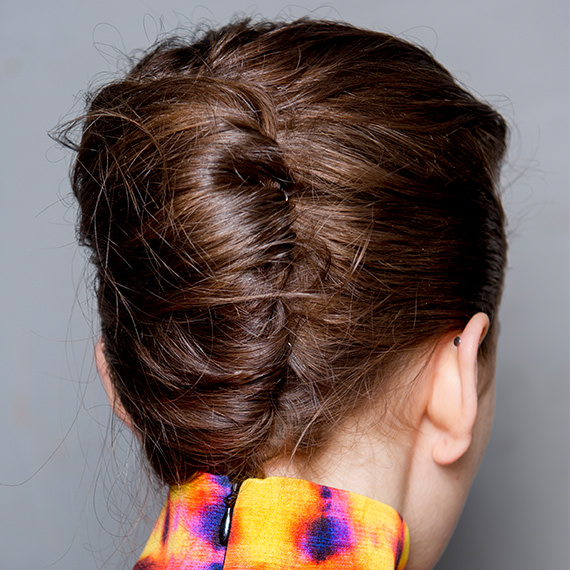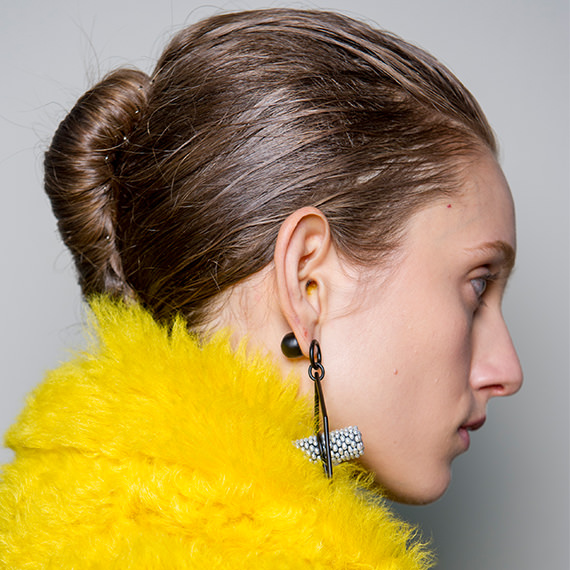 THE BACKSTORY
The bigger the clothes, the smaller the hair, was Eugene Souleiman's motto for the Ellery AW17 show at Paris Fashion Week. Against a backdrop of furs, shaggy woollens, ostrich feathers and exaggerated sleeves on the catwalk, Eugene styled hair that looked, upon first glance, as if it was sleek and elegantly groomed. Except that in true Eugene style, all was not what it seemed.
"I wanted the hair to look like it could have been perfectly done at some point, but then the model had been out, maybe in the rain, so the hair ended up with rawness and texture."
In other words, done, but a little bit undone at the same time.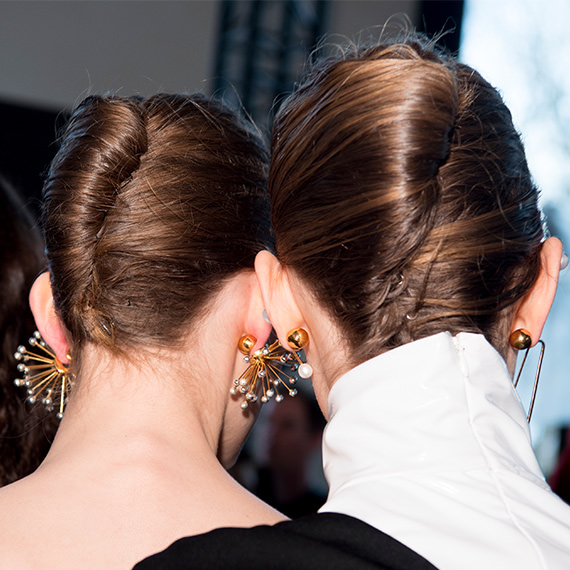 THE KEY TECHNIQUE
Overly ladylike grooming was the last thing Eugene was aiming for, stressing that although the hair should look chic, he also wanted it to be masculine. This meant a more traditionally feminine French twist at the back of the head, combined with tougher, more boyish styling at the front. Eugene started that toughness by liberally applying EIMI Perfect Setting at the roots. "Blow drying with EIMI Perfect Setting created some guts in the roots of the hair. It helped us to manipulate the hair and get it going in the direction we wanted it to go. I combed it through and then did a little bit of back combing to support the insides of the hairstyle. Just a light touch on the backcombing so that the hair stayed back."
Then, using his hands rather than a brush, Eugene flattened and pinned the hair to one side, ready for the start of the twist. "This is one of those hairstyles that you've just got to pick up and grab. Brushing would have made it look too bourgeois and ladylike. Don't be afraid to get your hands in there and enjoy the process – coax it in the direction you want it to go."
In a nod to the traditional, Eugene twisted the hair around his fingers and pinned it up into the pleat. The front was not so conventional. EIMI Extra Volume Mousse was applied to hold the hair back, making it tough and graphic - not what you'd expect at the front of a traditional up-do. "I really like how this hairstyle traveled. As it moved across the head it started to evolve into something very different. It had both a fluidity and a sharpness to it, which felt modern to me. It looked really cool. It's not perfectly finished, but that's what's really nice about it."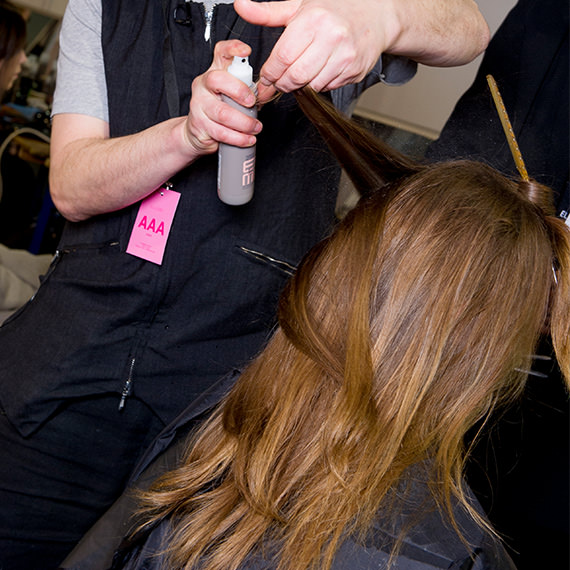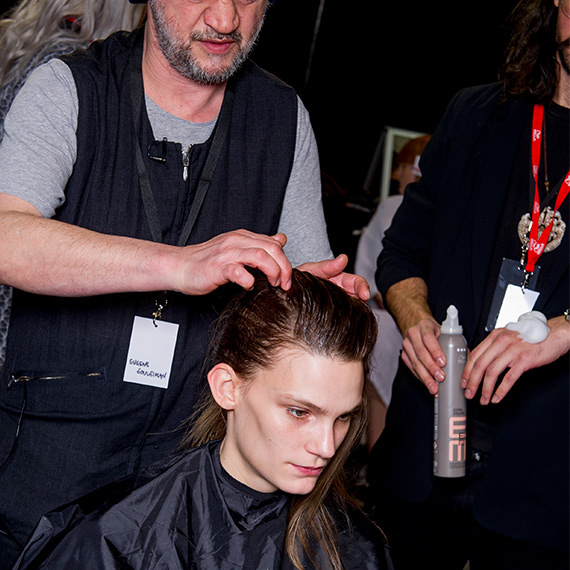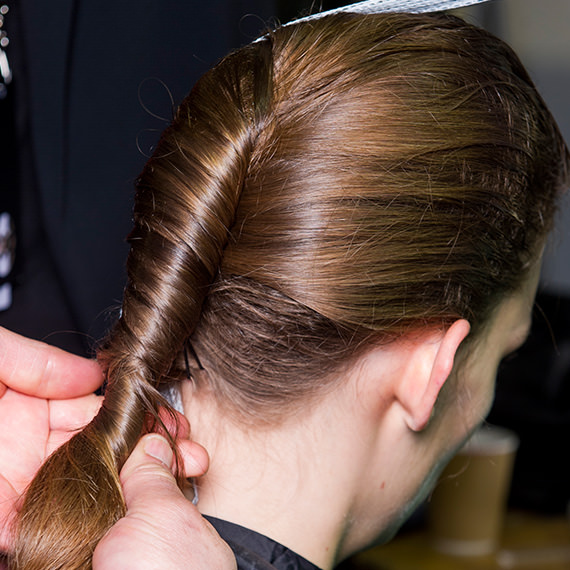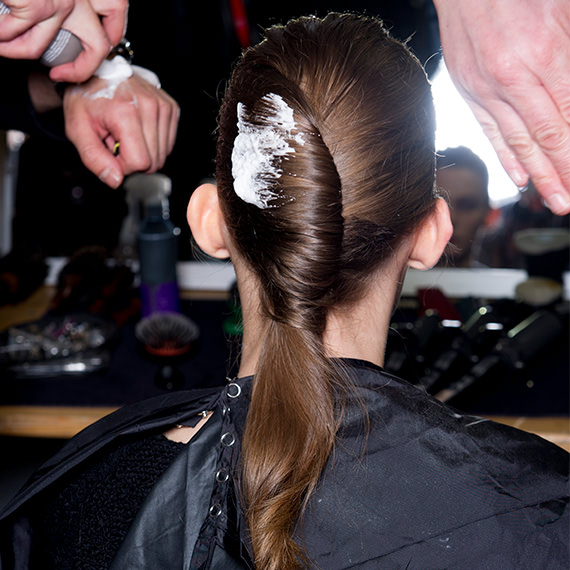 Watch the video tutorial to learn how to create these French twists:
YOUR BACKSTAGE ESSENTIAL TOOLS TO RECREATE THIS FRENCH TWIST: