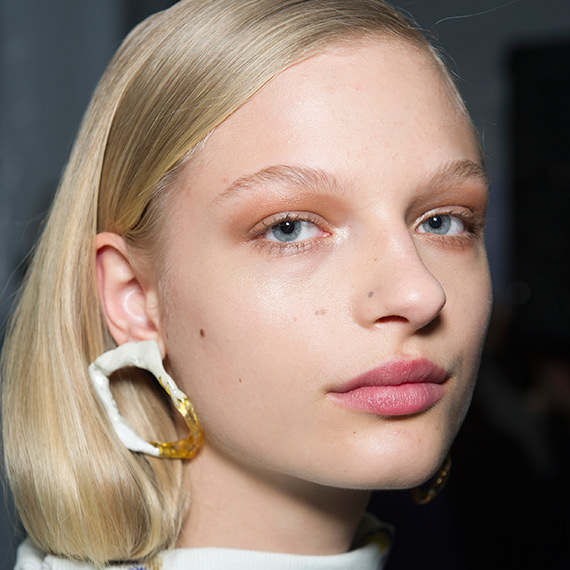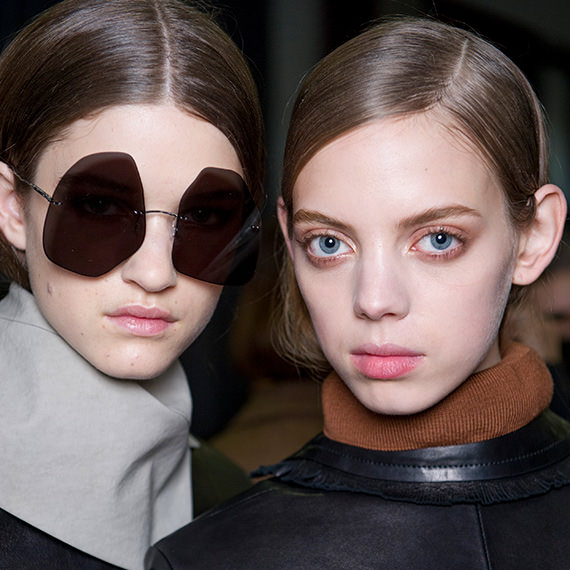 THE BACKSTORY
It was a photograph on the Acne Studios design team's moodboard that inspired Eugene Souleiman's styling for their AW17 show. His imagination was sparked by an image of hand puppets, made by the turn-of-the-century artist Paul Klee for his young son. Eugene being the creative force that he is, took that photo as a starting point and built his hair styling from there.
"The puppets were amazing, very fluid and slightly pagan. I felt I wanted to take the romance out of the folksiness, and have the girls look a bit tougher and a bit cooler. The hair was quite graphic but real at the same time."
THE KEY TECHNIQUE
Eugene decided on asymmetric, almost 3D styling to offset the layered, textured and folk-inspired clothes on the Acne Studios catwalk. "We created a bobbed feeling to the hair, tucking it into clothing and then pulling it into beautiful shapes, restricting it in some places, but not in others."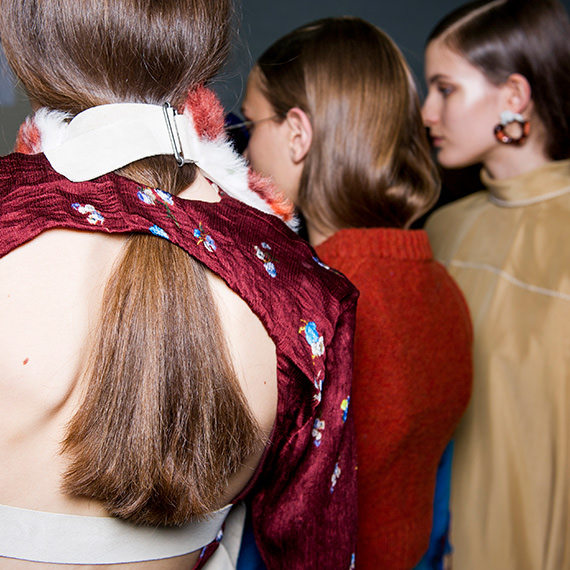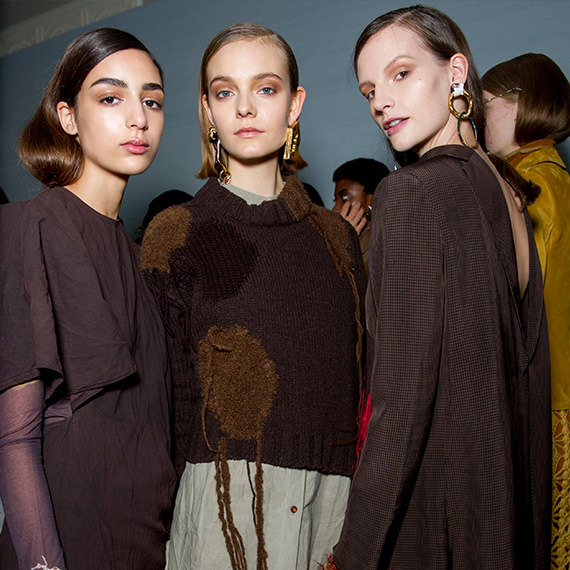 First, he blew the surface of the hair out with a little EIMI Perfect Setting. He pushed all the cuticles down and really stretched the hair to make it like a sheet of glass on the top. "We didn't do anything to the underneath because we wanted to use the natural volume in the girls' hair to create the look of the asymmetric bob."
Eugene then parted the hair on top, and squashed EIMI Sugar Lift into the roots. "It gave the effect of gel, but with a much drier, matte finish. And then, to add more guts to the hair, we squashed EIMI Extra Volume mousse into the roots – except we used it to create zero volume!"
With the hair flattened on top, Eugene took pieces from each side and pulled them into a ponytail, tied very tightly into the neck, spraying on some EIMI Super Set to make it extra taut. He wanted the hair restricted on the top and the sides, giving a tension and toughness to the look. He then created a second ponytail with the piece of hair that was left hanging. "We put the hair in a low-ties pony, and then pulled out some of it out to create a round shape. Then we tucked the hair inside the clothes, but left that roundness showing. It was all about manipulating and shape-shifting the hair. The ponytail was tucked in and restricted but when the models walked on the catwalk, the roundness that was left showing, bounced up and down, which looked beautiful."
The final styling touch was to add some shine at the roots with EIMI Shimmer Delight.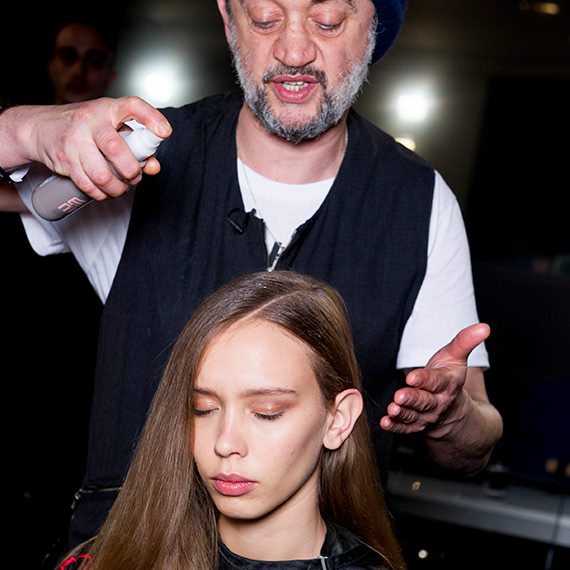 "I loved the final look. It was inspired by people dressing in haste, throwing a coat on and catching their hair in the collar, then realising it actually looks quite nice. We took that concept and made it more asymmetric, pushing the hair into different shapes. It looked beautiful."
Watch the video tutorial to learn how to create this asymmetric sleek hairstyle:
YOUR BACKSTAGE ESSENTIAL TOOLS TO RECREATE THIS DECONSTRUCTED SHINY LOOK:
EIMI Shimmer Delight

EIMI Super Set