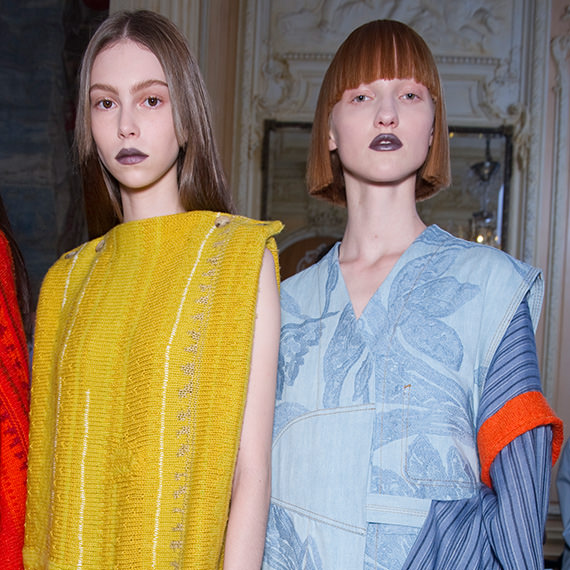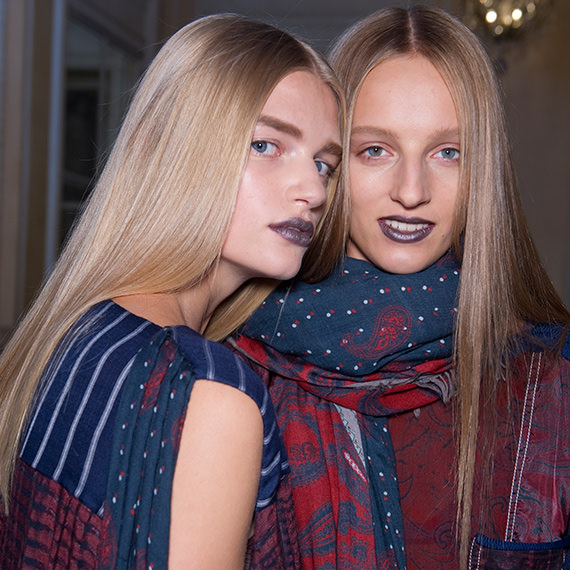 THE BACKSTORY
Garments inspired by flowing scarves and blankets, combinations of prints and patterns and bold, two-dimensional cutting, created a collection full of texture and volume at Acne Studios' SS17 show. Against this rich backdrop, Eugene Souleiman created hair that was deliberately texture-free, with geometric lines and ultra-smoothness.
The clothes had so much texture that I wanted to sharpen everything up with the hair. I wanted it to be all about shine and line: not just blunt, but very blunt. There was no softness in this look at all. I call it Techno Minimalism because the hair is so perfect it almost looks synthetic. The way the light reflected off it, it looked like silk. It was futuristic and space age, but still womanly, chic and sexy.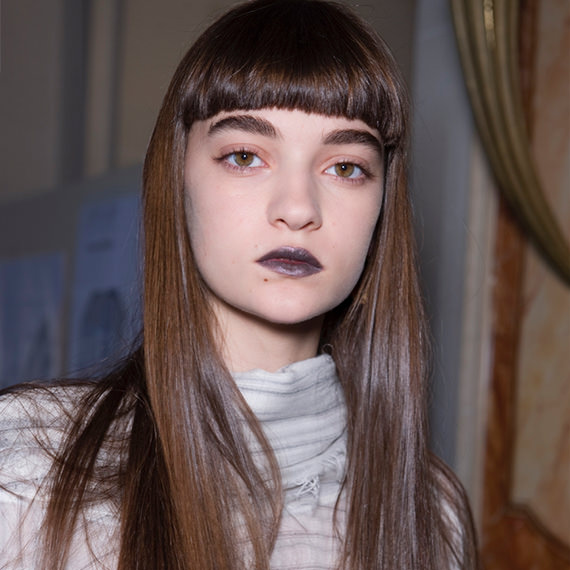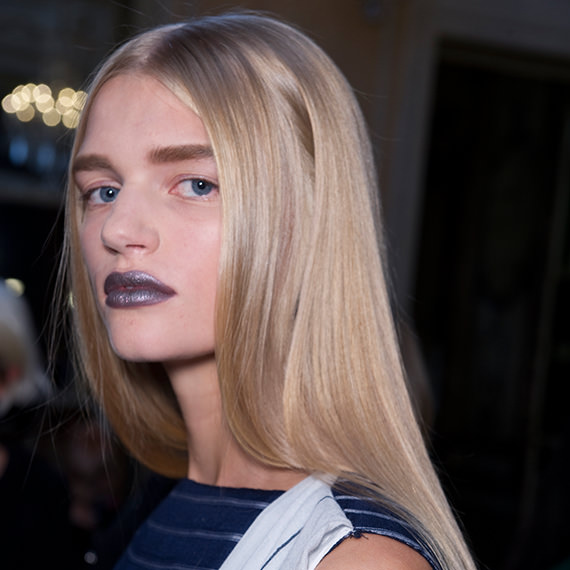 THE KEY TECHNIQUES
Cut, finish and shine were key. Eugene treated the hair like an expensive piece of fabric, shaping, flattening and polishing it until it looked hyper-real. "This hair was a strong statement in terms of professionalism and perfection. It was about our craft as hairdressers and back to the basic fundamentals of cutting one-length hair. There's no room for error with this kind of blunt simplicity, and there's a purity about that." At the heart of the look, was a perfect blow dry – not just straight, but as flat as Eugene could make it. He added: "I wanted to get rid of all of the little baby hairs so I sprayed EIMI Shape Me to smooth the surface and flatten the cuticles. It was important to blow dry with tension, to force the cuticles down and stretch the hair. That's the way you get it to be the shiniest it can be, and almost reflective." Only when the hair was mirror smooth, did Eugene focus on the cutting. He worked with the model's existing haircuts but amped them up with a sharp, perfect line. "Every style had a blunt, geometric edge – I didn't want any softness", he explained. Finally, Eugene sprayed EIMI Glam Mist onto a brush, to smooth out any flyway's that had managed to survive the blow dry and straightening irons.
This look had a simplicity to it but under the lights, the models' hair glowed. They looked like beautiful creatures from another planet. The hair looked completely synthetic and I absolutely loved it.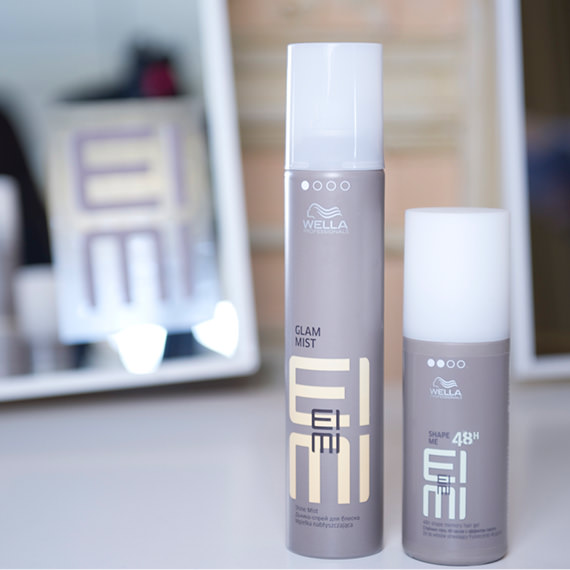 SHOPWELLA STORE
BUY NOW
Some products may only be available to professionals
Find a Wella Professionals salon near you with our professional salon products and inspired stylists