Neo-Geo Bobs at Jeremy Scott AW18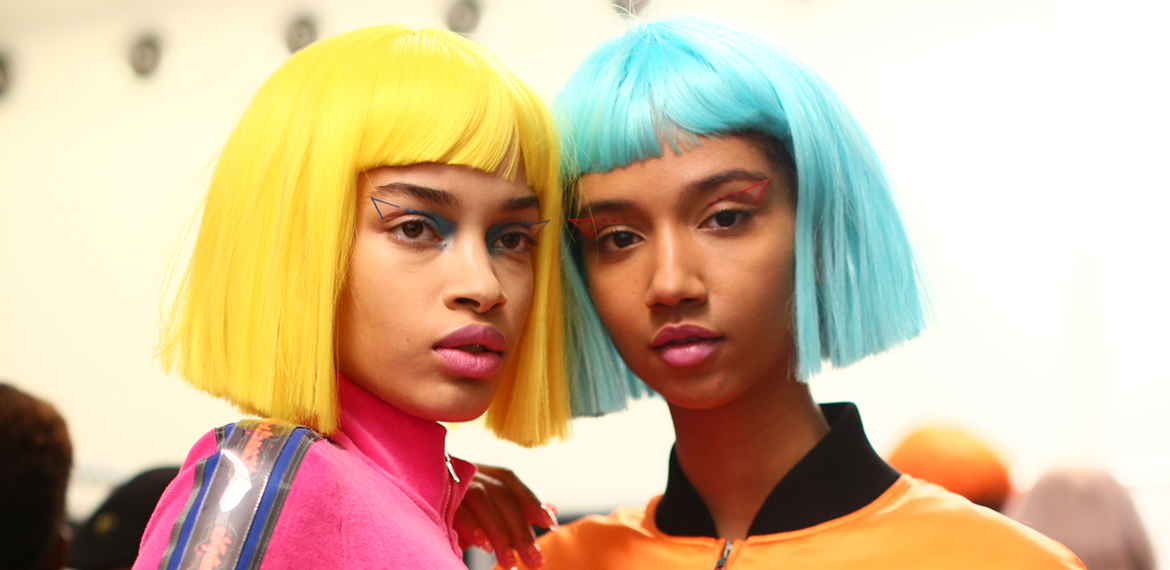 Eugene Souleiman, Wella Professionals Global Creative Director and ghd Ambassador said of the look: "The hair's exceptionally bright... It's quite space-age and very Jeremy Scott – everything's very vivid, and there's a lot of shine, color and sharp lines."
Although the hair color was statement-making, the cut took us back to basics with a timeless, Sassoon-inspired technique that gave this futuristic look lift off.
"This color spectrum is normally associated with loose, undone styles, but this look is sharp and geometric," said Eugene. "It's really all about the classics of hairdressing and haircutting. I've gone back to my roots, doing technically precise, sharp haircuts. There's no layering, no softness whatsoever. They're really graphic, chic – they look illustrative, cartoony."
So how do you get the perfect color pop cartoon cut? To begin, models' natural hair was secured into a low, tight bun, and slicked back with lashings of EIMI Sculpt Force. Next, the neo-geo wigs were stretched over hair, fitting tautly to give a synthetic mannequin effect, fitting the head perfectly as if man-made.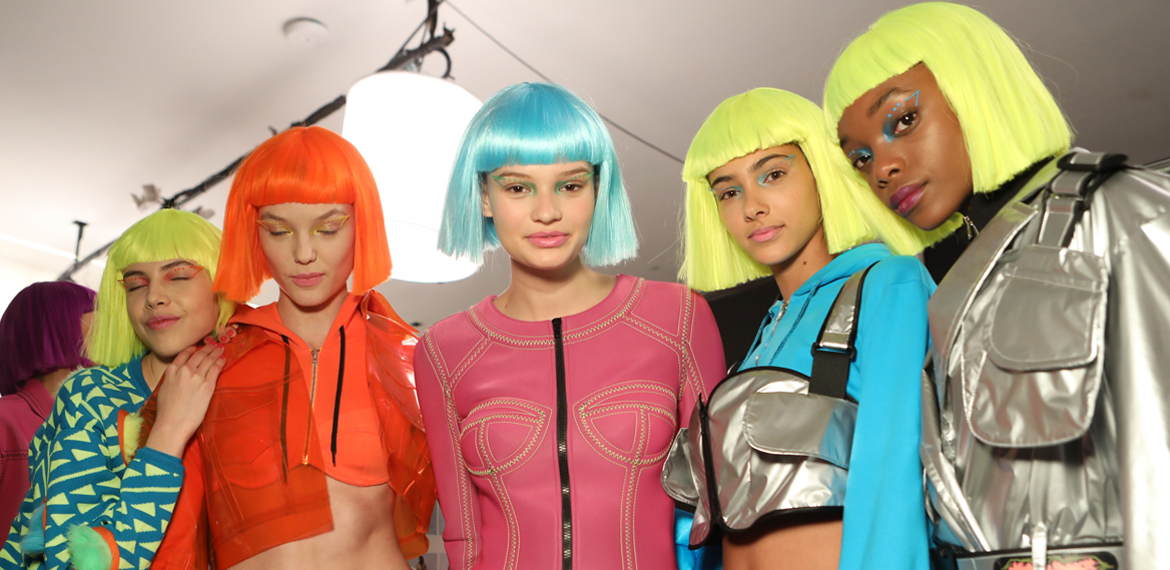 To keep texture lightweight and free, wigs were blow-dried using a ghd Air Hairdryer, then straightened with ghd Gold Professional Styler Straighteners for a super-straight, blunt finish.
"The straightness is of upmost importance to the look – straightening flattens the cuticle and reflects light. Really straight hair gives that high shine; it's about everything being as perfect as possible."
For additional out-of-this-world shine, Eugene misted wigs in EIMI Shimmer Delight and glided the straighteners through hair once again to create hyper-real perfection. The finishing touch was a shine-boosting veil of EIMI Mistify Me Light.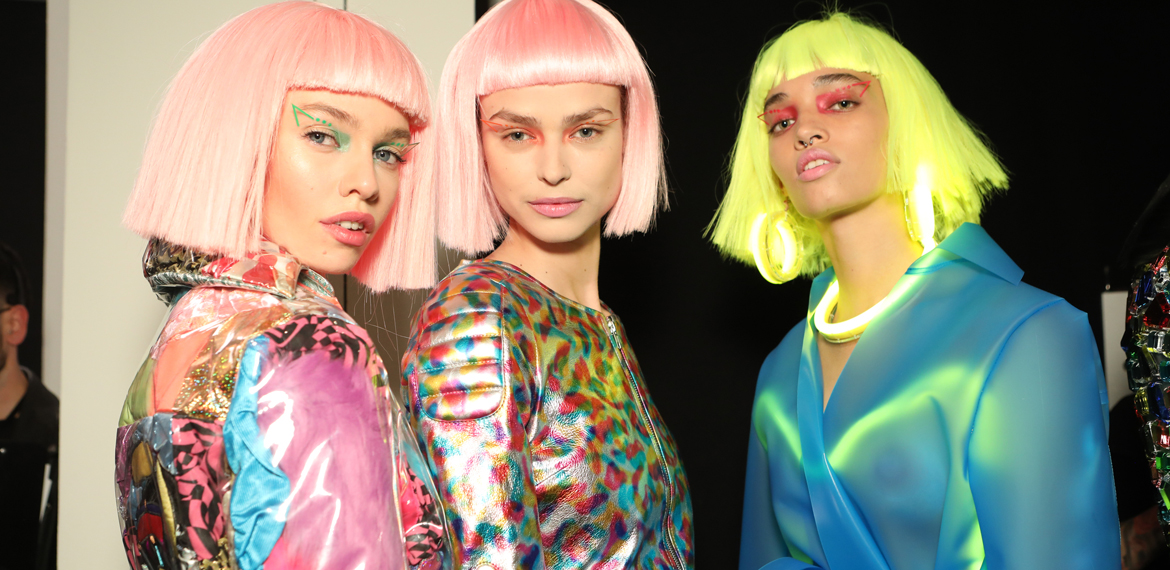 So, it's official; Leelo is your inspiration this autumn. The future's looking bright for hair.