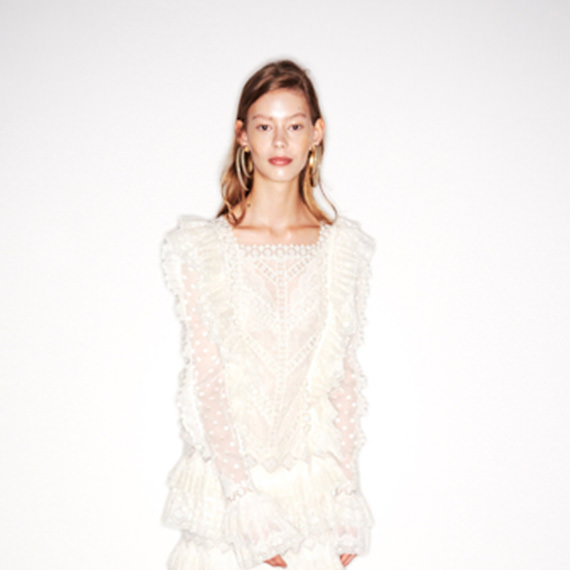 THE BACKSTORY
Models took to the runway for Zimmermann's AW17 collection with natural, effortless hair that complimented the feminine dresses and pantsuits to promote a classic, yet chic cool girl look on the runway. The overall look showcased the everyday woman, without glamour or grandeur, but in her natural beauty as being sexy and beautiful in both style and persona.
Wella Professionals Global Creative Artist and lead stylist for the show, Renya Xydis said of the look, "She's effortless with fly away hair, she loves the way she looks, and she trusts that her beauty will work. The hair was a direct reflection of the show's sexy, effortless and confident styles for women."
Backstage, Nicky Zimmermann added: "Hair for us was about a cool confident vibe, undone but done with a sense of fragility to it."
THE KEY TECHNIQUES
First, Renya applied a small amount of EIMI Perfect Me or System Professional Luxe Oil Reconstructive Elixir to the hair before using curling irons to create a protective layer while allowing hair to retain shape.
Then, she teased the hair with curling from mid-length to create a loose, effortless wave. "Comb through hair with a wide comb to give more air and shine to waves," Renya added.
She, then, created a deep side part using the highest arch of the brow as a guiding point. The part should be zig zagged with hair around the hairline pulled out and wispy.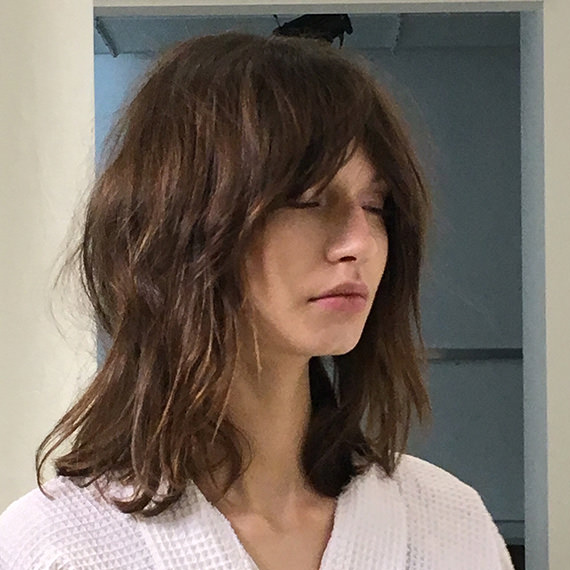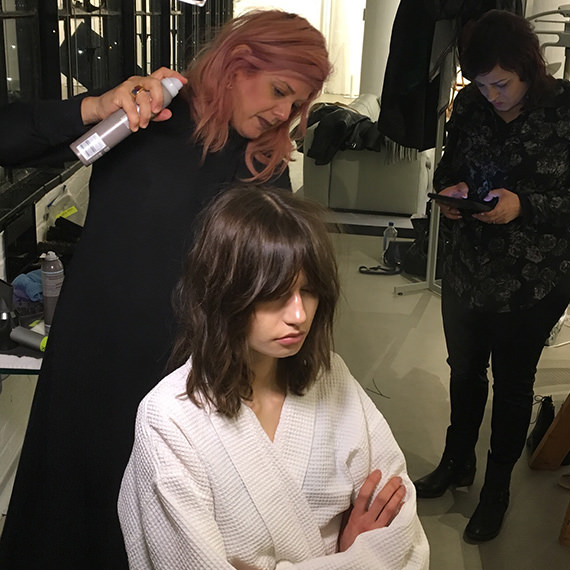 To add volume at the root, Renya used a 1 1/4" barrel over direct hair, wrapping mid shaft loosely around the iron and leaving the ends out to give a nice tuck and pin at the nape for an hourglass shape. She sewed pin in the hair by wrapping hair around a pin and weaving in and out to create a pleat. Hair in the back should be platted to the inside and secured in place with bobby pins.
To finish this effortless and "undone" look, she layered in a small amount of EIMI Dry Me to create a dusty, wind-swept texture. "My secret tip: I finish with a fine mist of EIMI Stay Essential hairspray for a lightweight hold."
YOUR BACKSTAGE ESSENTIAL TOOLS TO RECREATE THIS SEXY LOOK ON SHORT HAIR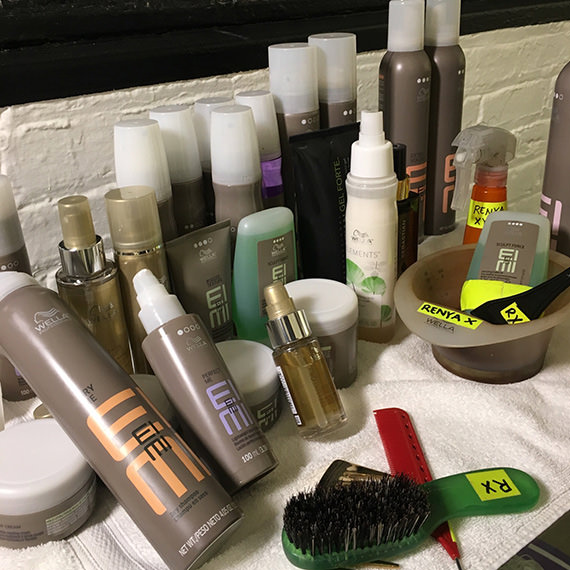 Visit our YouTube channel to discover how to recreate some of the best Wella looks from fashion week. For live updates and exclusive backstage access, follow us on Instagram and use #InsideWella and #SpeakEIMI!