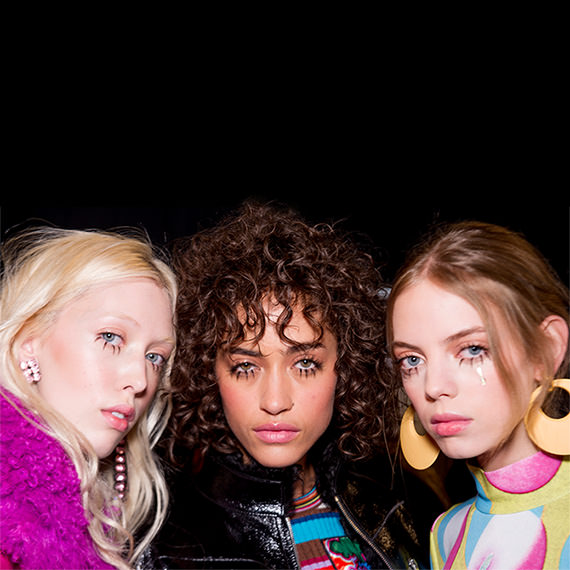 THE BACKSTORY
Eugene Souleiman relished a no-holds-barred design direction for Jeremy Scott's AW17 showcase at NYFW this season. Treating each model as an individual to create a line-up of singular, non-conformist looks ThisisJeremy channelled the glamorous and unapologetically unisex rebellion of the eighties. With no one look 'following' the other, supers Gigi Hadid, Stella Maxwell and Jasmine Tookes were dispatched on the catwalk to 1980s single Personal Jesus  by Depeche Mode – definitively setting the tone for a collection that celebrated individuality - complete with feathered boas and signature pops of color.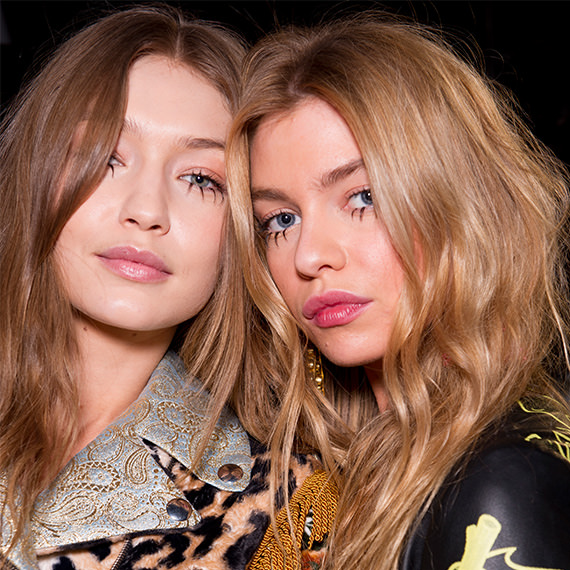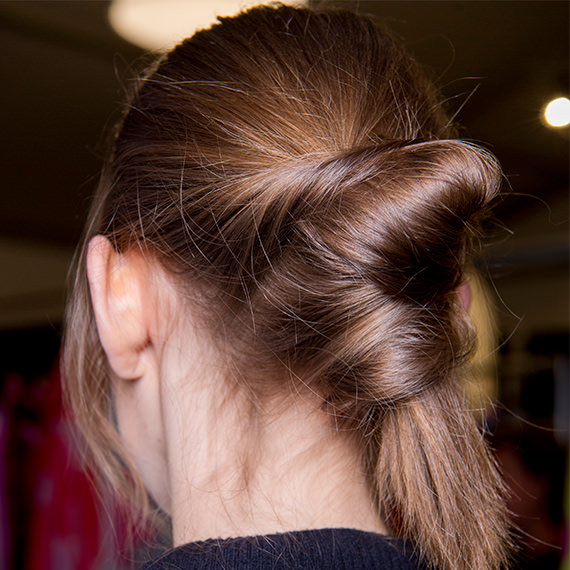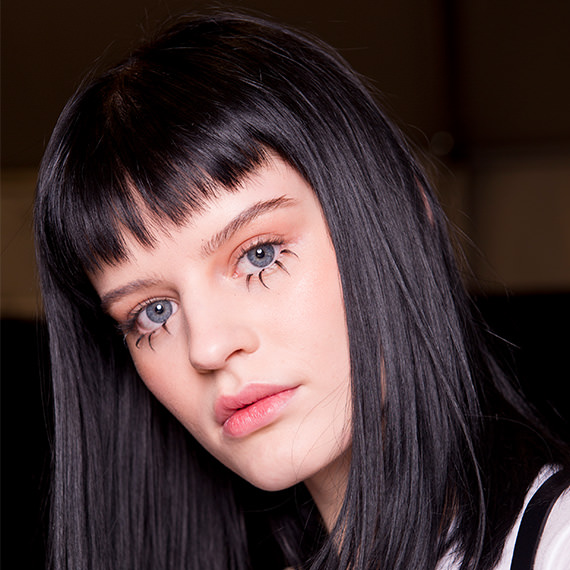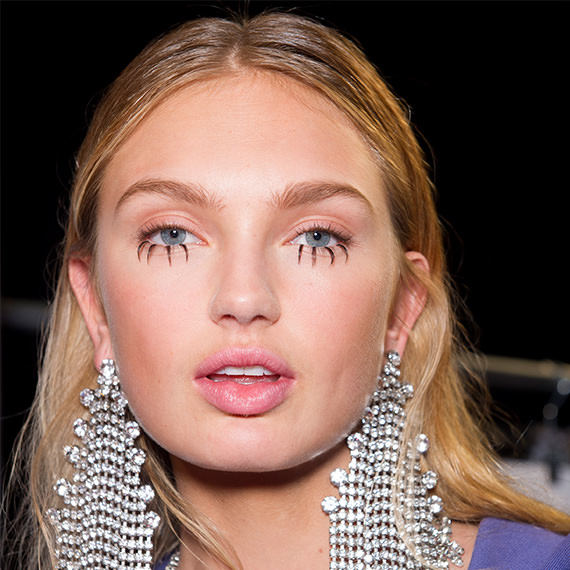 Eugened explained: "The show this time was really different. In past seasons, we've done one look, but this season everyone is an individual and it's so incredible to watch a show where you never know what's coming around the corner. No more carbon copies on the catwalk. Each model has different hair and thinks differently and that's where we are at the moment. The show was all about clothes and hair that express that mentality of different flavours of character."
THE KEY TECHNIQUES
So how did Eugene bring out this "unisex singularity" with such an open creative brief?
"We wanted to create lots of individual looks that were a bit off – you know, love it or hate it type hair. There were so many different textures of hair to play with, so I channelled Jim Morrison's hydrated tight disco curls, and then did Elvis-meets-Liberace hair, and then whipped up hippy vibes-meets-Vegas glamor. Sometimes the hair was voluminous, sometimes in a ponytail, or textured in a pink crop or a brushed-out afro. It was about having fun and being playful." Eugene wanted to create a range of "playtime, I don't want a job-type hair looks" without cutting it. So he used the whole EIMI range across the looks.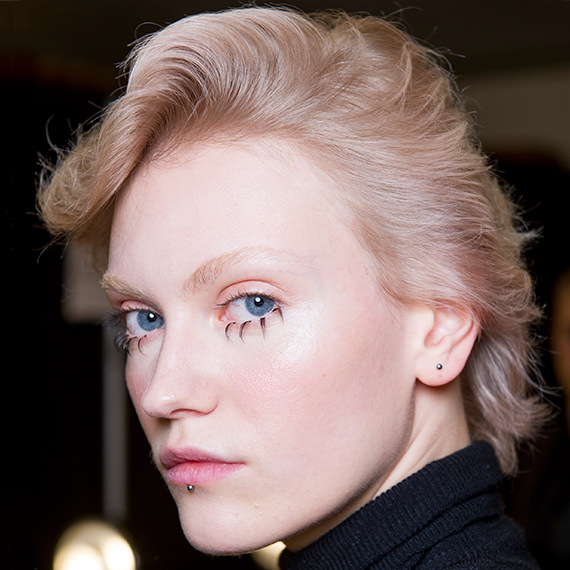 "A look that was a personal favourite of mine was one that's a take on Angie Bowie from the seventies and eighties with her gorgeous off-kilter, voluminous hair. Very coiffed up top, but then quite textured through the back, and finished with a cheeky braided rat-tail."
He prepped with Perfect Setting to pump up existing texture with moisture, and Perfect Me and spray to hold flicks and layers in place.
"I used Perfect Me to rehydrate the colored hair here and add a little shine. Then went in with Perfect Setting in the roots and a blow dry with a round brush to create volume, lift and direction to support the hairstyle to give an aerodynamic quality. Brushing the hair back to create a duck's anatomy style that's very Lady Di, I added texture and softness with a curling iron and then dried from underneath to make it nice and wide, spritzing a little spray and braiding that mullet."
"The finished look had one foot in masculinity and one foot in femininity recalling young Americans and Bowie. Not androgynous, not feminine, not masculine – but unisex."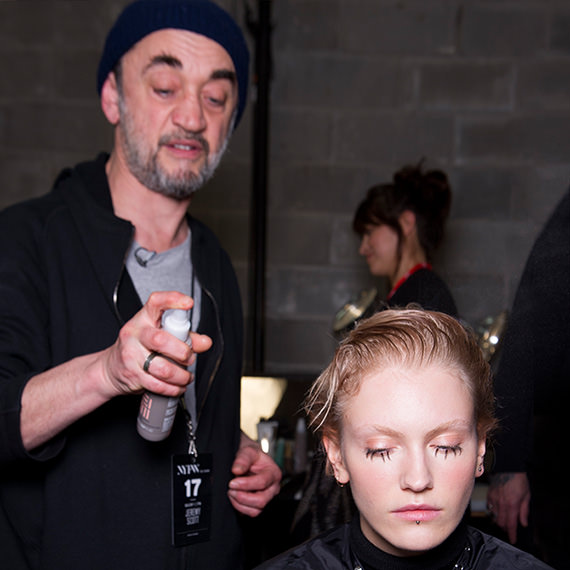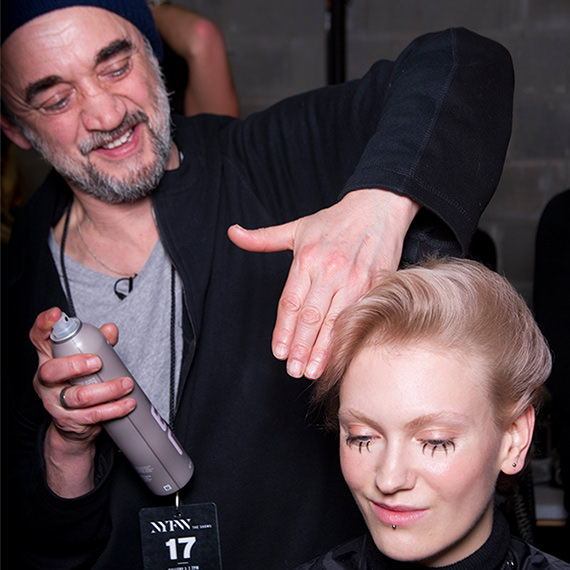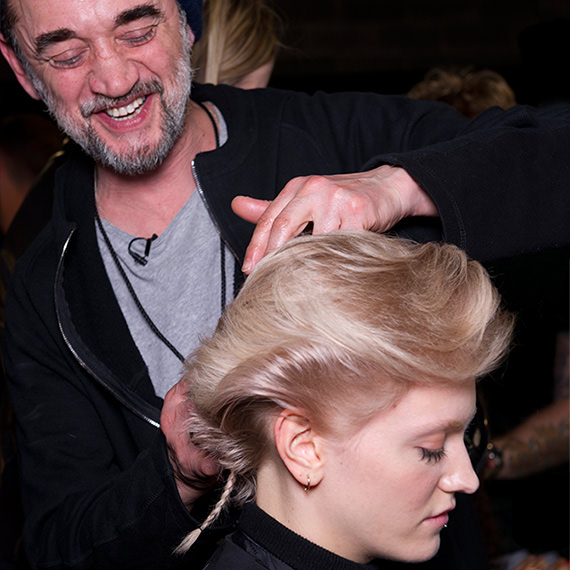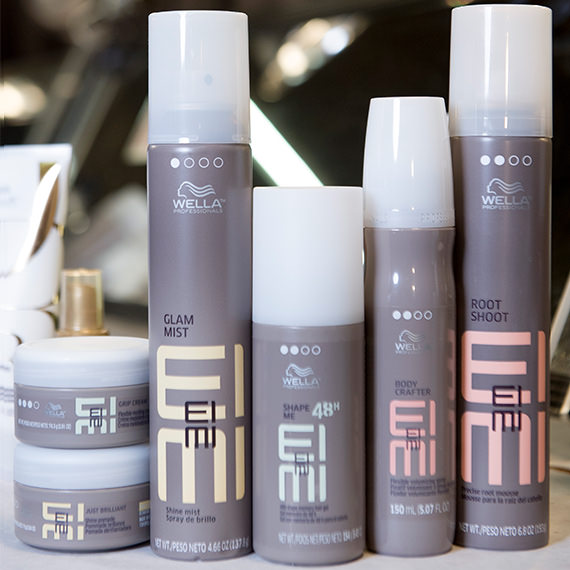 YOUR BACKSTAGE ESSENTIAL TOOLS
• EIMI Perfect Setting
• EIMI Perfect Me
• EIMI Stay Firm
For more exclusive backstage access and Fashion Week coverage, follow us on Instagram, and use #InsideWella and #SpeakEIMI. Go to our YouTube channel for more tutorials.