Ginger Blonde Hair Colour Formulas
Want to share a warm glow with the world? Try out these Ginger Blonde formulas and give your clients the flame they need to bring warmth throughout the winter!
For a softer approach try our Muted Auburn formulas. Don't let your client leave without the full lowdown on how to maintain the red hair at home.
Scroll to get inspired...
SOFT GINGER BLONDE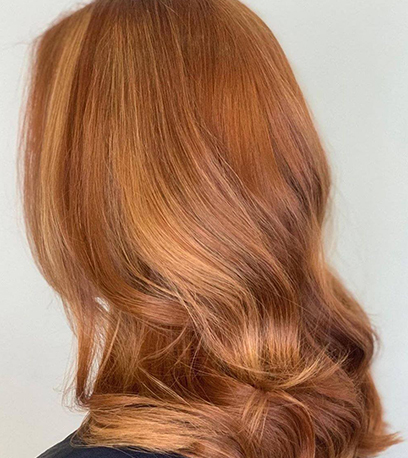 COLOUR FORMULA:
Blondor, Freelights, Koleston Perfect, Welloxon Perfect
A: 30g Freelights + 60g 6% B: 45g 8/34 + 5g 8/41 + 30g 7/43 + 80g 4%
RADIATING GINGER BLONDE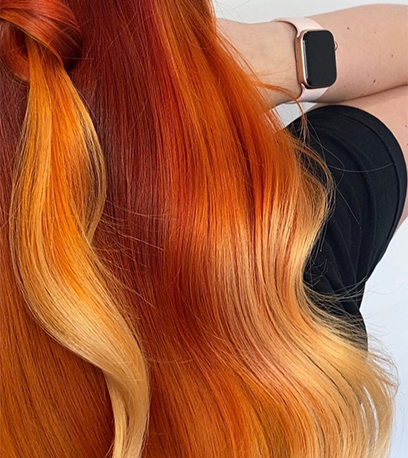 COLOUR FORMULA:
Color Touch, Color Touch Emulsion
A: Roots 30g 77/45 + 60g 1.9%
B: Lengths& ends: 20g 8/43 + 10g /34 + 4%
RICH GINGER BLONDE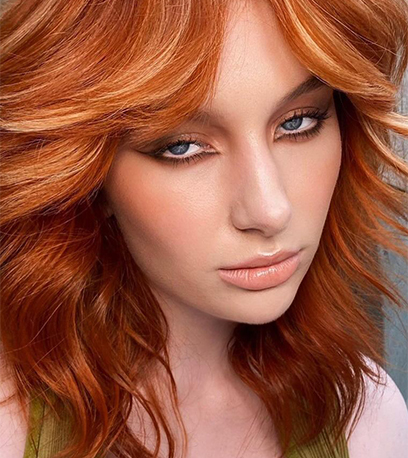 COLOUR FORMULA:
Blondor, Koleston Perfect, Welloxon Perfect,
A: Highlights: 20g Blondorplex + 40g 4%
B: Lowlights: 30g 7/34 + 10g 0/43 + 40g 6% Color Fresh
C: Toner 10/36
FIERY GINGER BLONDE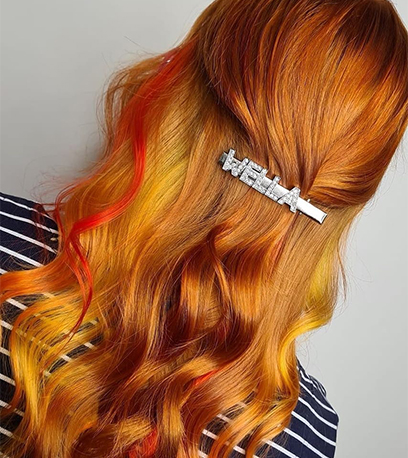 COLOUR FORMULA:
Koleston Perfect, Welloxon Perfect
A: Roots: 10g 7/0 + 30g 7/43 + 20g 8/34 + 60g 6%
B: Mids & ends: 20g 7/43 + 20g 8/34 + 80g 4%
FLICKERING GINGER BLONDE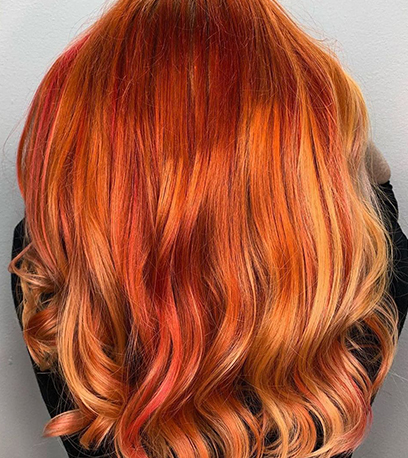 Colour Formula:
Koleston Perfect, Welloxon Perfect, Color Touch, Color Touch Emulsion
A: Roots: 60g 6/43 + 60g 6%
B: Ends: 30g 66/44 + 60g 1.9% Color Fresh Create
C: Hyper Coral D: Uber Gold & Infinite Orange