Do Highlights Damage Hair? Here's the Full Lowdown
Do highlights damage hair? It's a question professional hair colourists hear a lot from their clients, and the answer isn't quite as simple as 'yes' or 'no'. In fact, the effect highlights have on the condition of hair depends largely on three key things: the hair colour products you use, the way you use them, and the aftercare your clients follow when they get home.
So, let's explore the impact highlights might have on tresses, plus ways to help clients unlock brighter ribbons while nourishing their coloured hair…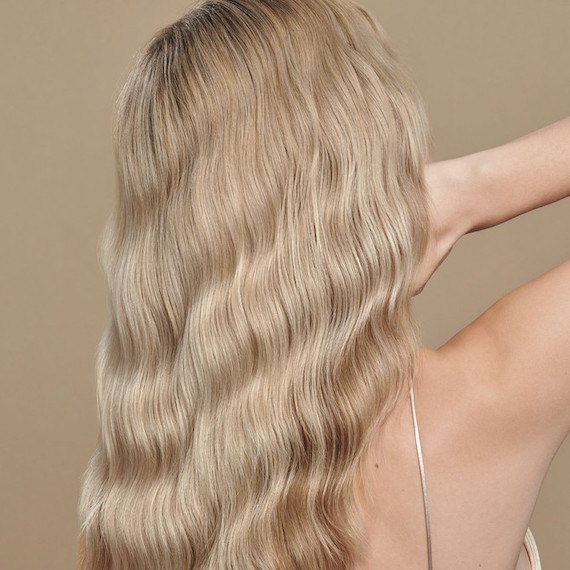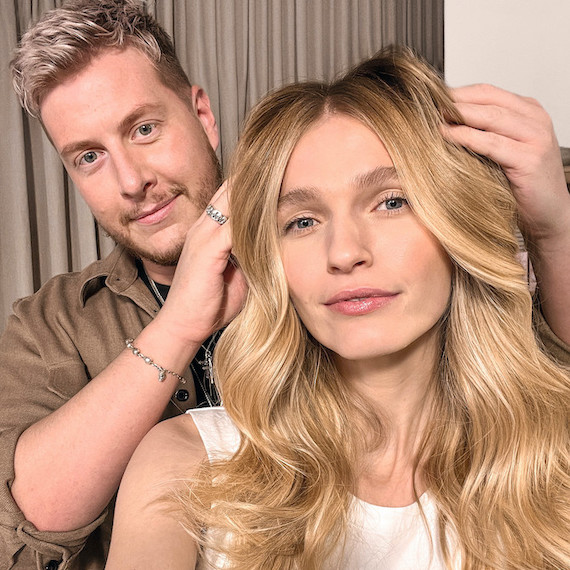 So, Can Highlights Damage Your Client's Hair?
The truth is, any chemical process will have an impact on hair health. In fact, even brushing your tresses or tying up locks can result in hair breakage and brittleness. 9 out of 10 women do something to damage their hair every day, whether that's from heat styling, exposing locks to UV rays and pollution, or having chemical treatments.
So, yes, highlights can damage hair without the right techniques or care. But with a combination of bond-strengthening lighteners and hero hair care products, you can reduce the effects. This way, your client can still enjoy the glow-enhancing effects of highlights while keeping strands strong and nourished from one salon appointment to the next.
As their hair colourist, your client will trust your advice when it comes to keeping hair healthy, so help them find the right hair colour products to keep their lifted locks luminous
Use this Pre-Lightener to Strengthen the Hair Shaft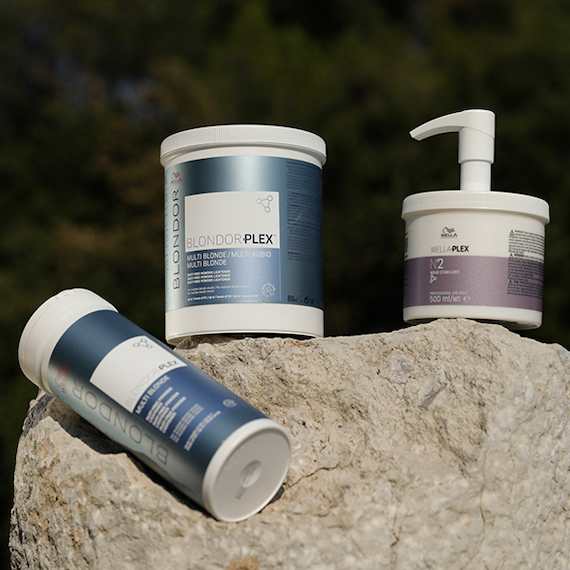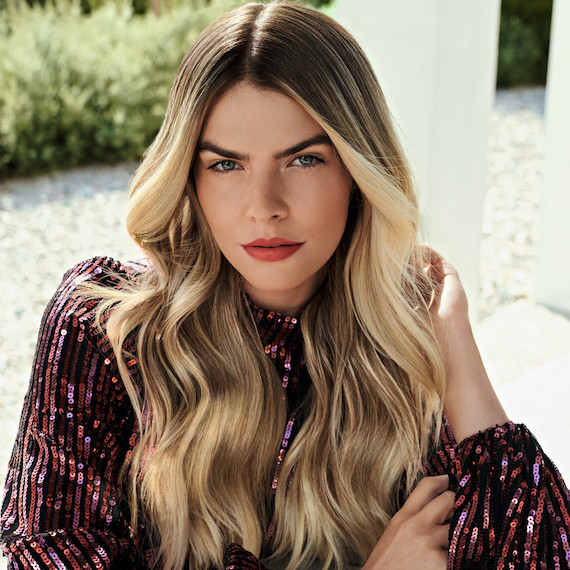 One of the most effective ways to minimize damage while sweeping on highlights is by using a lightener with a bond-building treatment built in, like BlondorPlex. It harnesses our WellaPlex ingredient, which is pre-mixed into the lifting formula to support hair strands from the inside out as your client's dream highlights develop.
BlondorPlex is suitable for use on all base hair colours – including red or dark hair – and it works with all hair types, from straight, to wavy, to curly, to coily. It also helps you unlock all colouring techniques and types of highlights for your client, whether they want babylights, twilighting, subtle highlights or a glow-boosting face frame. No trend is out of reach. 
Meanwhile, for painterly looks like balayage or foilyage, you can use our specialist freehand lightener, Blondor Freelights. Give it a bond-strengthening boost by mixing the WellaPlex No1 Bond Maker into your formula. You'll need 1.5ml for every 30g of lightener or, if you're using foils, 3ml for every 30g of lightener.
When the lightener has developed, complete the service with the No2 Bond Stabilizer, which further strengthens the hair structure and rebalances pH levels after lifting. You'll need to rinse your client's colour out first, follow with No2, then shampoo hair so it's ready for the next stage: toning or styling.
Give Your Client Bleach-Free Blonde Hair Highlights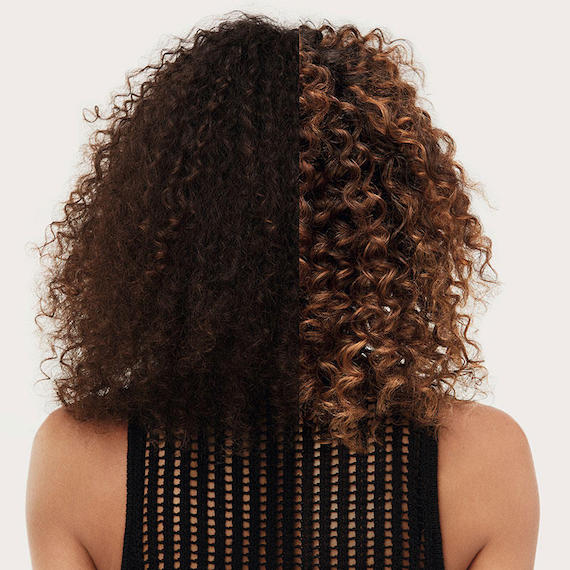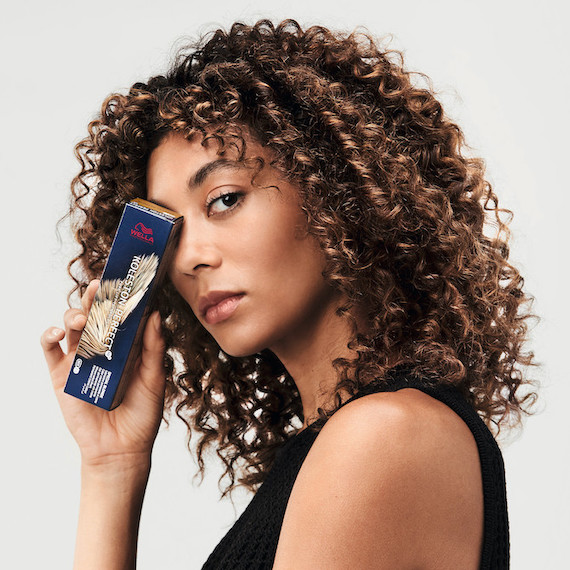 If your client is wary of bleach and blonde highlights in case they cause damage, introduce them to bleach-free highlights with Koleston Perfect's Special Blondes palette. There are 11 high-lift shades to choose from, each designed to lift and tone locks in a single step, while delivering a natural-looking hue that boasts the most beautiful shine. You can achieve any blonde your client craves, from gleaming golden tones, to crisp, cool ashy hues that look fresh from season to season.
Simply mix your client's perfect Special Blondes shade with Welloxon Perfect developer at a 1:2 ratio, choosing 9% for up to three levels of lift and 12% for up to five levels of lift. You can even mix in different blondes from the collection, so you can really personalize the end result to achieve your client's dream shade.
Discover the Best Care Products for Damaged Hair
If your client does experience some type of hair damage – whether from chemical treatments or their everyday routine – recommend they try the Ultimate Repair ritual to soften, strengthen and hydrate their highlighted locks.
This three-phase hair care routine boosts the condition of hair strands from the inside out, with AHAs treating the inner cortex, and Omega-9 nourishing the outer layer. Used together, these rich, nourishing products give your client's highlights extra moisture and radiance, so their lifted sections of hair will glow with health like never before.
1. The Gentle Yet Deep Cleansing Shampoo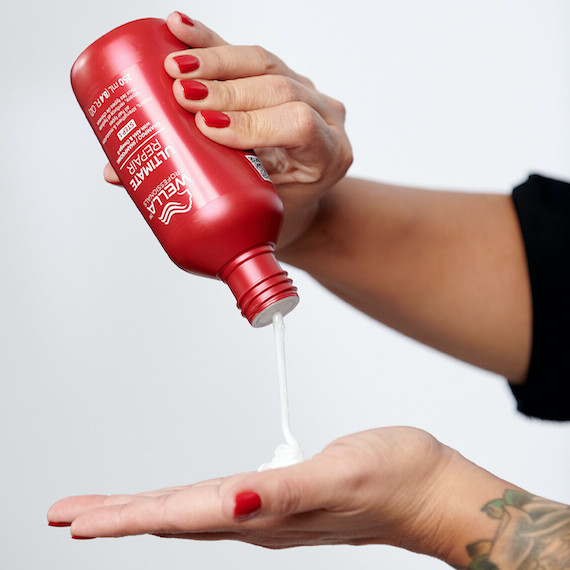 Perfect for all hair types – including colour-treated hair – the Ultimate Repair Shampoo deeply cleanses with a rich, luxurious and nourishing lather. It rids strands of harsh metals, excess sebum, impurities and build-up of styling products, so locks feel fresh, clean, balanced and beautifully hydrated. Plus, the clever formula kicks off the bond rebuilding process, prepping the hair to deeply absorb the goodness found in the rest of the Ultimate Repair hair products. 
How to use: Massage the Ultimate Repair Shampoo into wet hair and enjoy the sumptuous lather as it deeply cleanses and rebalances locks. Rinse out thoroughly so hair is ready for conditioner. If your client is dealing with product build-up, you may want to repeat the process to get locks extra clean and fresh.
2. The Bond Rebuilding Conditioner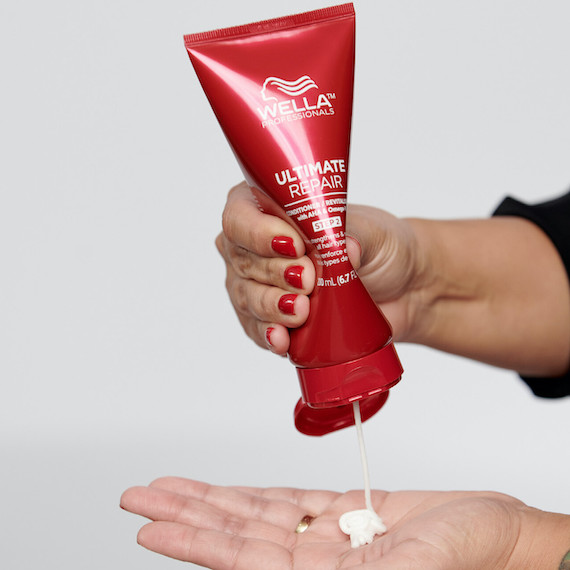 Your client should follow the shampoo with the Ultimate Repair Conditioner; a creamy conditioning treatment that detangles, strengthens, and visibly repairs damaged hair, leaving it shiny and smooth. It provides sumptuous moisture that lasts on strands for up to four washes, so they'll enjoy lustrous locks from one wash to the next with its skincare-inspired, nourishing formula. 
How to use: After rinsing out the Ultimate Repair Shampoo, apply the Ultimate Repair Conditioner to mid-lengths and ends of highlighted hair, focusing on the most damaged sections. Allow it to absorb for between 30 seconds and three minutes, depending on hair's condition and texture. The thicker or more damaged locks are, the longer your client will want to leave it on. Then, when they're ready, they should rinse the conditioner out thoroughly before moving on to the next reparative step. 
3. The 90-Second Miracle Worker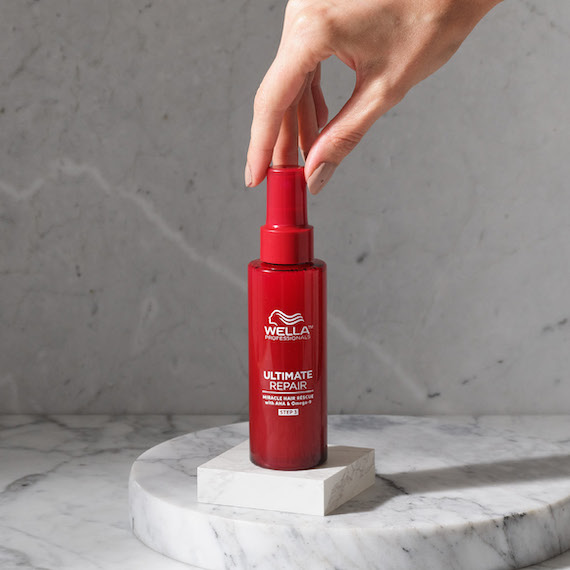 Now it's time for the ultimate antidote to damaged hair: Ultimate Repair Miracle Hair Rescue. It's a lightweight yet supercharged spray that rebuilds strands from the inside out – in just 90 seconds. It also delivers 12x smoother hair*, 99% less breakage*, legendary shine that lasts up to four washes**, and strong detangling power*** for all hair types. Breaking new ground in the beauty industry, it's a must-have at-home and hair salon treatment with transformative results after just one use.
How to use: It's simple. Apply Ultimate Repair Miracle Hair Rescue to clean, towel-dried hair by misting it from root to tip. We recommend around five sprays for fine hair, 10 sprays for normal hair, and 15 sprays for coarse hair. Then, allow it to absorb for 90 seconds – no touching. Once enough time has passed, locks can be combed and styled as usual. Your client's highlights will glow. 
Watch the full Ultimate Repair ritual in action:
We hope you found this article helpful, and that it gives you new ideas for lightening hair – so clients' locks stay hydrated and nourished from appointment to appointment. Don't forget to share your highlighted masterpieces with us on Instagram by tagging @WellaHairUKI. We can't wait to see them!  
*Instrumental test versus non-conditioning shampoo
**When using Ultimate Repair Steps 1, 2 & 3
***On wet hair