18th Century Sci-Fi Styles at Thom Browne AW18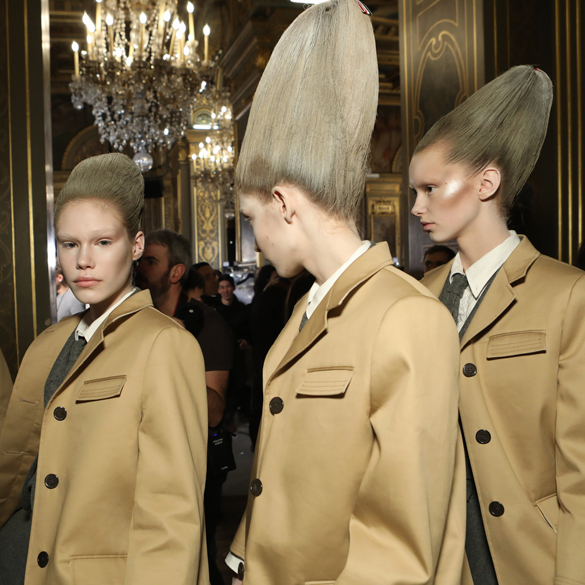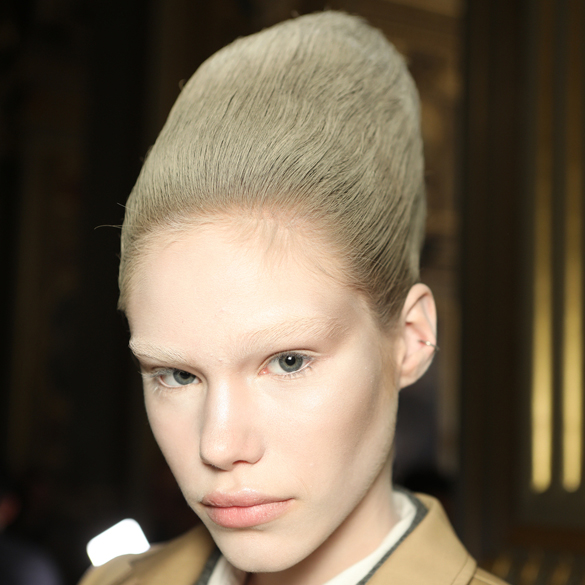 Inspired by sculptor Constantin Brancusi and Marie Antoinette's portrait artist, Élisabeth Vigée Le Brun, Wella Professionals Global Creative Director & ghd Ambassador Eugene Souleiman created high-rising, sculptural styles, with all the grandeur one would expect – and a 'sci-fi twist' you didn't see coming.
Eugene said of his inspiration behind the models' looks: "[She is] a woman who feels like she is a piece of art herself. We want the hairstyle to feel like an up-to-date Marie Antoinette with a sci-fi twist."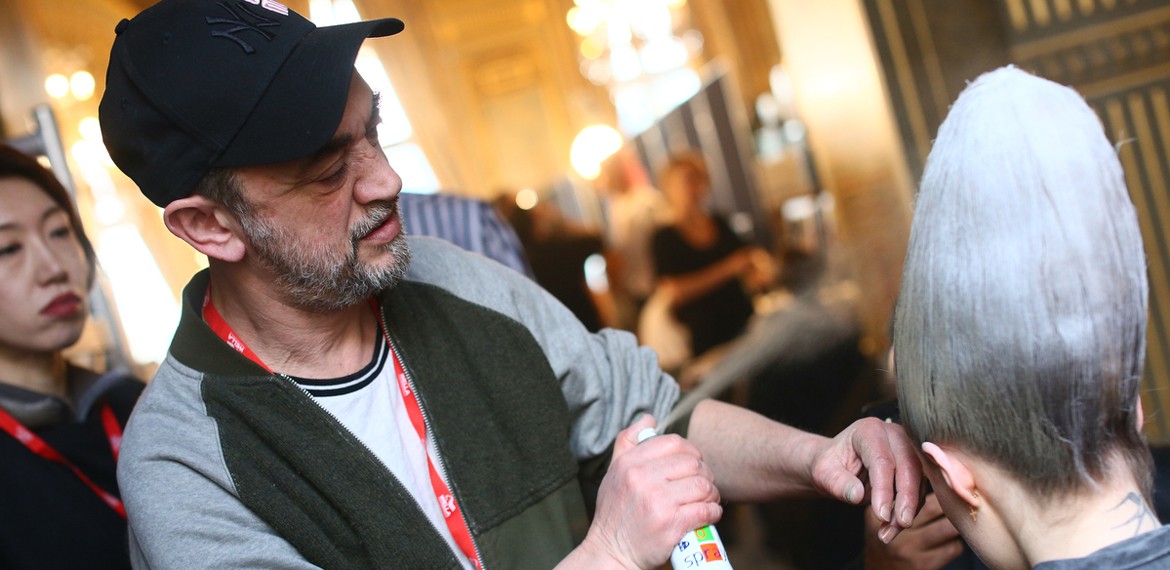 To create this statuesque 18th century look, Eugene first applied EIMI Perfect Setting to smooth the hair cuticle, then blow-dried strands away from the face in an upwards direction. He took a circular section out from the centre of the hair to reduce the weight, then piled donuts up to create the base shape.
Hair was then sprayed with EIMI Dynamic Fix, wrapped over the shape, pulled taut and secured at the top of the bouffant, leaving models with a tiny ponytail. These loose ends were misted with hairspray once more and combed up into the Fabergé egg shape, before the ghd Air Hair Dryer was used to harden the surface of the style.
One last spritz of Dynamic Fix locked the sky-high poufs into place, and the ghd Soft Curl Tong was smoothed over loose strands to ensure a frizz-free finish.
Finally, the pièce de résistance: models' hair was misted with a dusty grey color spray to enhance the sculptural look and feel like a true Renaissance style. A signature Thom Browne label was placed on top of these curiously coiffed hairstyles, like the cherry on the cake. Vive la France!
SHOPWELLA STORE
SHOP NOW
Some products may only be available to professionals.