Vanilla Latte Hair Color Formulas
Want to bring a smooth and creamy touch to your clients? Try out these Vanilla Latte Hair formulas and give your clients a light and shiny look! Scroll to get inspired...
SOFT VANILLA LATTE HAIR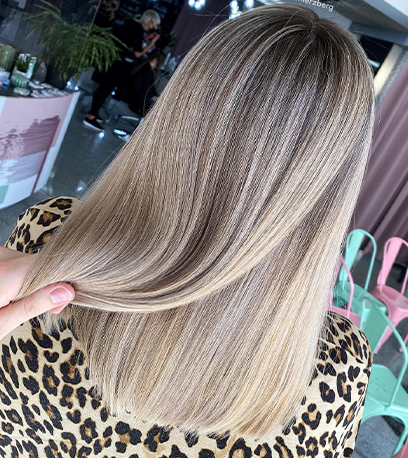 Color Formula
Blondor, Freelights Developer, Illumina Color, Welloxon Perfect, INVIGO.
Foils: 30g Freelights + 30 6%
Balayage: 30g Freelights + 60g 12%
Roots: 10g 6/ + 10g 6/16 + 10g 7/81 + 30g 1.9% + 30g Post Color Treatment
Ends: 10g 10/36 + 10g 10/69 + 10g 1.9% + 10g Post Color Treatment
WAVEY VANILLA LATTE HAIR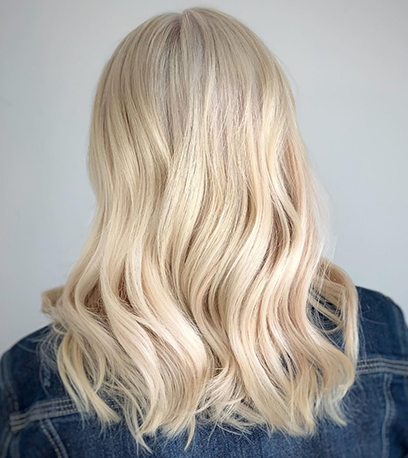 Color Formula
Blondor, Welloxon Perfect, Illumina Color
Foils: 30g Multiblonde Powder + 45g 9%
Toner: 30g 9/60 + 60g 1.9%
BRIGHT VANILLA LATTE HAIR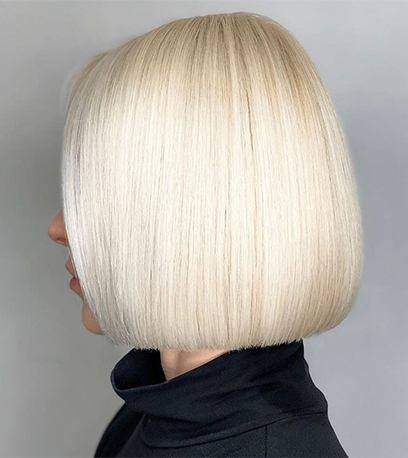 Color Formula
Koleston Perfect, Welloxon Perfect
30g 12/61 + 30ga 12/0 + 120g 12%
CREAMY VANILLA LATTE HAIR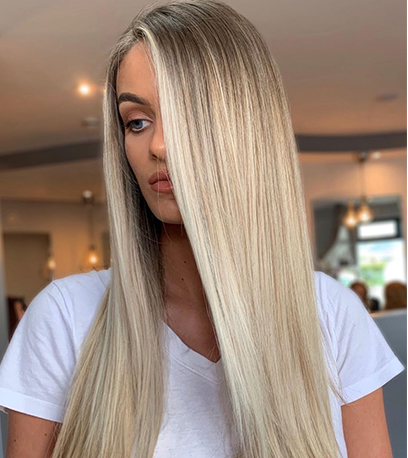 Color Formula
Blondor, Welloxon Perfect, Color Touch, Color Touch Emulsion, Wellaplex
Highlights & Balayage: 30g Multi-Blonde Powder + 60g 6%
Root stretch: 30g 7/71 + 60g 1.9% + 2g #1
Ends: 30g 10/81 + 60g 1.9% + 2g #1 Wellaplex #2
ELEGANT VANILLA LATTE HAIR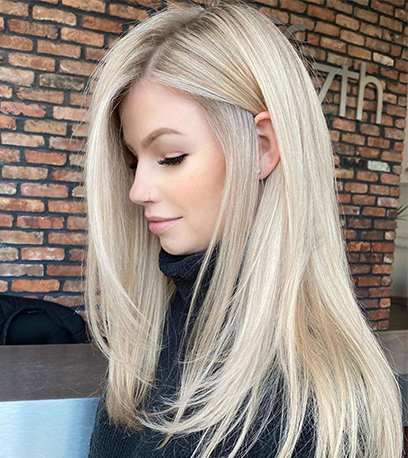 Color Formula:
Blondor, Welloxon Perfect, Color Touch, Color Touch Emulsion
Foils: 60g MultiBlonde Powder +90g 6%
Toner: 10g 10/81 + 10g 9/03 + 10g 9/96 + 60g 1.9%