Why You Need a Special Shampoo For Gray Hair
Embracing gray hair isn't a new notion. However, it's only in the last 18 months – since the first lockdown began and salons temporarily closed – that the silver hair celebration has exploded. We've helped more clients transition to gray than ever, offered tips on enhancing their natural locks, and glossed their strays in-salon to keep those silvery hues looking fresh year-round.
But, to each of them, we've said the same thing: 'you need a good shampoo for gray hair in your at-home kit'. Here's why the right care is crucial, and how you can glow up your own grays…
Why Does Gray Hair Need Extra Care?
Even the most glittering natural grays may be prone to brassiness and yellow tones. There are all manner of culprits that can cause shade fade, from pollution to chlorine to, quite simply, genetics. When dullness strikes, only the very best care can help those silver strands sparkle once again, which is why pigment-depositing products are key for renewing the tone without changing the color.
Gray hair can often appear dry and wiry, too. Just as each strand loses pigment over time, the sebum glands on your scalp can start to slow down, which means they gradually produce less of the essential oils your hair craves. As a result, not only does gray hair need a little tone top-up from time to time, but it also requires plenty of moisture to look its glossy, frizz-free best.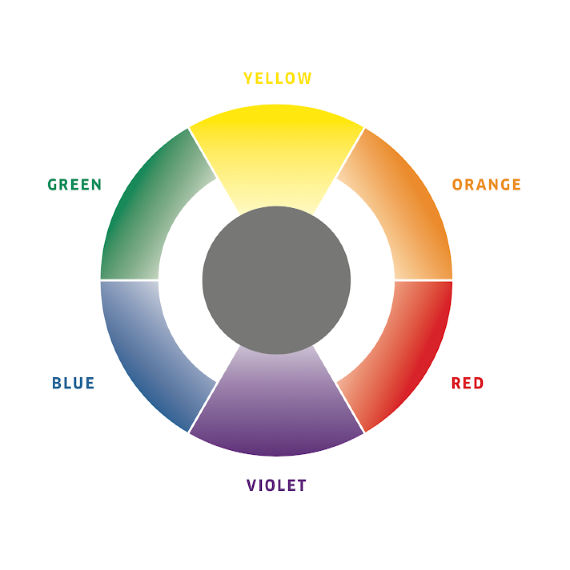 What Does Purple Shampoo Do for Gray Hair?
You know that purple shampoo is perfect for reversing brassy tones in blonde hair – but what about gray? Turns out, violet pigments can dial down overly warm hues in silver locks, too. It all comes down to color theory. Shades that sit opposite one another on the color wheel have the ability to cancel each other out, in effect neutralizing unwanted tones. And, because purple sits opposite yellow, it can rid you of that yellowy cast. Try it with the INVIGO Cool Blonde Color Refreshing Shampoo.
Used once per week (or whenever yellow tones start to appear), this purple lather reduces brassiness in a single wash. Simply wet hair, lather up, leave it on for up to five minutes, then rinse thoroughly. Gray hair will be looking fresh and bright once more.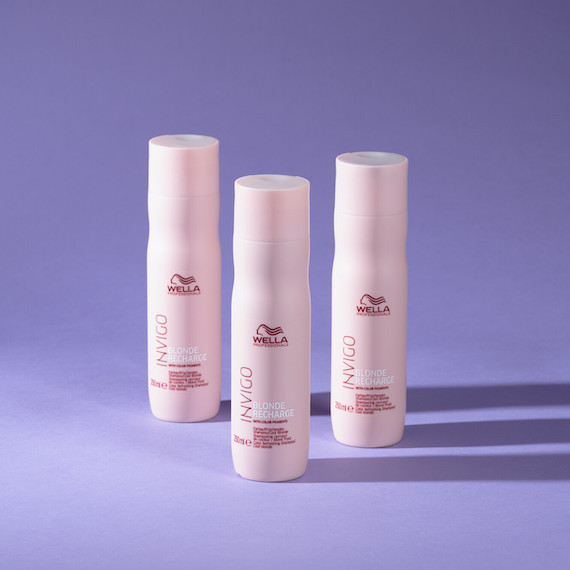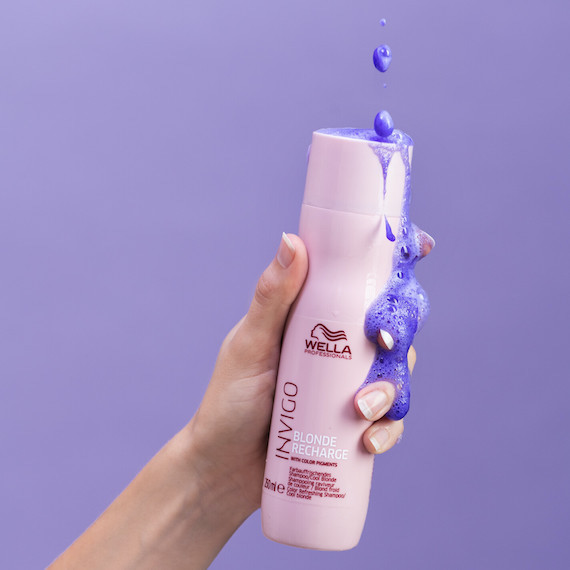 How Else Can You Enhance Gray Hair?
Gray hair care doesn't begin and end with a purple shampoo. You need a shampoo for all other washes, a hard-working conditioner, heat protection, and – for next-level shine – a color-depositing mask. Add these essentials to your kit for the cleanest hue…
1. Use a Hydrating Shampoo
For those days when a purple shampoo isn't needed, a hydrating shampoo is a must for restoring moisture, smoothing frizz and keeping dullness at bay. Try INVIGO Nutri-Enrich Deep Nourishing Shampoo, which plumps parched strands without feeling heavy. That means it's perfect for all textures, from fine and thin to thick and coarse.
2. Add a Calming Conditioner
Don't skimp on conditioner. For the best results, have two to hand: the INVIGO Cool Blonde Color Refreshing Conditioner to follow purple shampoo, and the INVIGO Nutri-Enrich Deep Nourishing Conditioner for all other washes. The Cool Blonde formula will enhance the effects of your shampoo by continuing to dial down those brassy tones, while the Nutri-Enrich blend will boost smoothness, so hair is more manageable.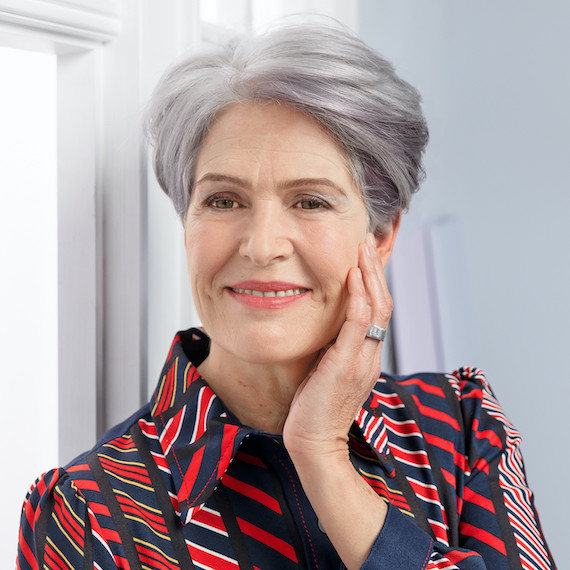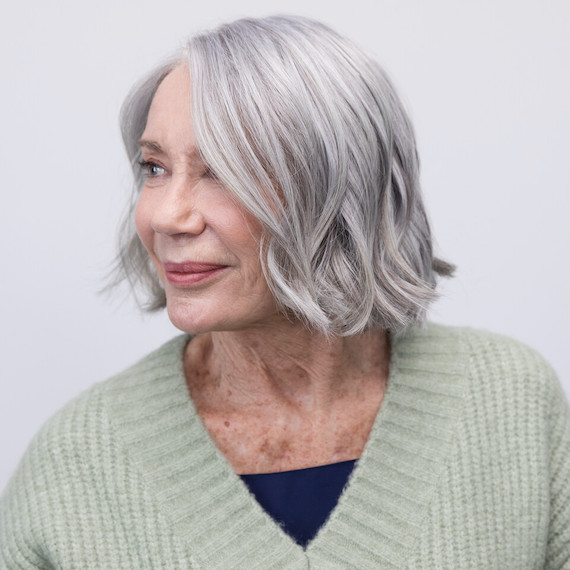 3. Try a Color-Depositing Mask
You don't have to use a purple shampoo. For extra nourishment, consider teaming traditional, pigment-free shampoo with a color-depositing treatment mask instead. The Color Fresh Mask comes in Pearl Blonde for refreshing icy, silvery grays, or Lilac Frost for a delicate purple haze that banishes yellow tones. Simply wash hair as usual, apply the mask root to tip, distribute evenly with a wide-tooth comb, then rinse after 10 minutes. You don't even have to use conditioner afterwards.
4. Mist a Heat Protection Spray
Whether from the sun or your styling tools, heat can speed up the fading process. That's why, when locks are damp, those with gray hair should apply a heat protection spray. EIMI Thermal Image offers ultra-lightweight safeguarding up to 220°C, plus it veils strands in healthy shine. What more could you want?
5. Apply a Nourishing Oil
If gray hair still looks a little dry or lackluster after blow-drying and styling, a nourishing oil is a must. We love EIMI Oil Spritz. Utterly weightless and glossy, it can be misted into palms of hands and smoothed over the surface of straight strands, waves or curls for added luminosity.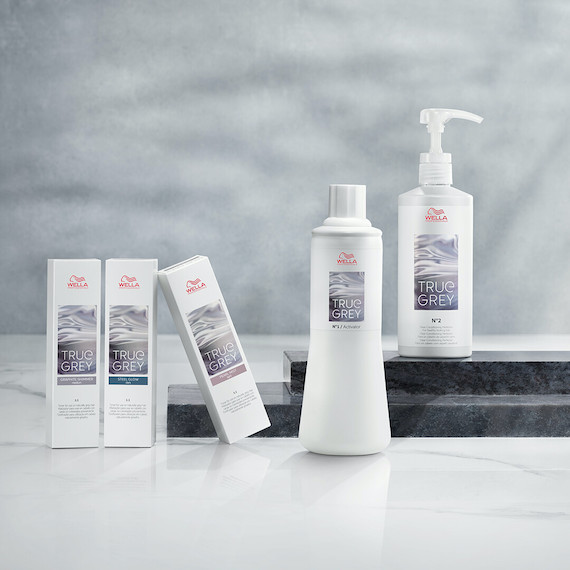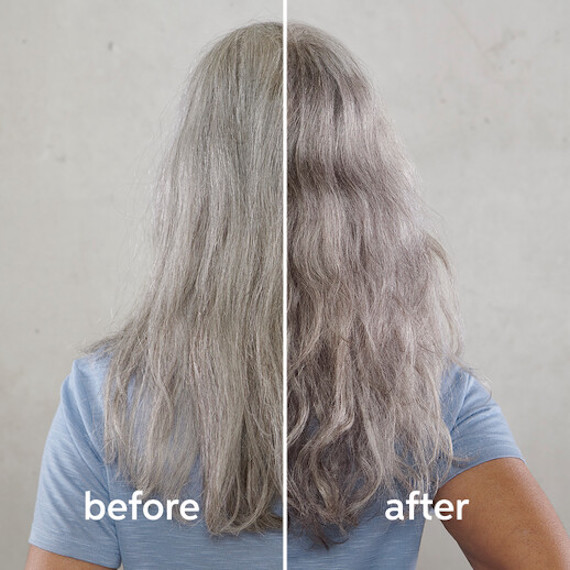 Let's Talk In-Salon Options
While using a shampoo for gray hair will take care of brassiness and dull tones, Wella's new Silver Glow by True Grey service can be used to add depth and dimension or refresh silver hues. With less commitment than a toner or gloss, the service offers a hint of a tint that's as gentle as water, making it a damage-free option for those who want to celebrate their grays. Just check out the before and after above.
Opt for the light tones (like Pearl Mist Light or Graphite Shimmer Light) to give natural hues a glow-up. Or, why not turn to the medium and dark tones (like Steel Glow Medium or Graphite Shimmer Dark) to create volume-boosting shadow? The toners only take up to 30 minutes to develop – 15 minutes for a subtler sheen – so the service is as quick as it is flattering. Perfect for a lunch break pick-me-up.
SHOPWELLA STORE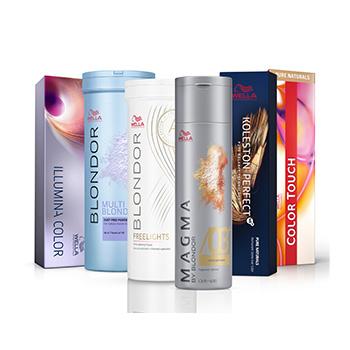 SHOP NOW
Products are only available to professionals.