Your Natural Hair Color Need-to-Know Guide
Did you know? Wella Professionals' natural hair color, EOS, is now 20 years old. That means 20 years of hair-kind, radiance-enhancing shades that you and your ingredient-conscious clients will love. Right now, the buzz around plant-based dyes is noisier than ever, but how do you know just how natural a formula is? And what kind of looks can these colors achieve? 
We've got the answers to all of your burning questions about natural hair color so, whether you're trying EOS for yourself or on a client, you'll have the full lowdown. Keep scrolling to find out more about its glow-giving abilities, and you'll see: there's a reason this formula has been a salon mainstay for more than two decades...
How Natural is Natural Hair Color?
If you're talking about EOS, you're looking at a damage-free formula made up of a few synthetic dyes (for a larger shade palette) and a minimum of 89% plant-based dyes, driven by three carefully selected, beauty-boosting plants. First, there's Lawsonia inermis (more commonly known as henna), which is responsible for the orange, gold and red tones in some of our warmer shades. Then there's Cassiaobovata, a bright yellow flower that's mostly used in light blonde shades or in combination with a darker tint. Finally, Indigofera tinctoria, which is also used to dye blue denim, adds a shot of indigo to create cool tones as well as adding depth to some of the shades.
Who Should Use Plant-Based Dye?
Anyone and everyone can use EOS. But, if you're wondering which of your clients will love it the most, look to those with dry or fragile locks and an interest in eco-friendly beauty. Why? Because every one of the vibrant, hair-kind shades delivers zero damage, thanks to a formula that's ammonia-, PPD/PTD-, peroxide- and paraben-free. If a client with brittle strands is asking for a full head of glow-boosting, shine-enhancing color, this is the portfolio of gentle shades they've been looking for. 
How Does it Help the Environment?
As a generation, we're becoming more aware of the materials our favorite products are wrapped up in. With EOS, that extends to the way our professional salon colors are packaged up. Every one of the vibrant shades comes in a fully recyclable aluminium can, making it an eco-friendly option for anyone who's swearing off plastics. Not to mention, fewer chemicals equals more sustainability in the environment, meaning EOS is kind to both your clients' hair and the planet.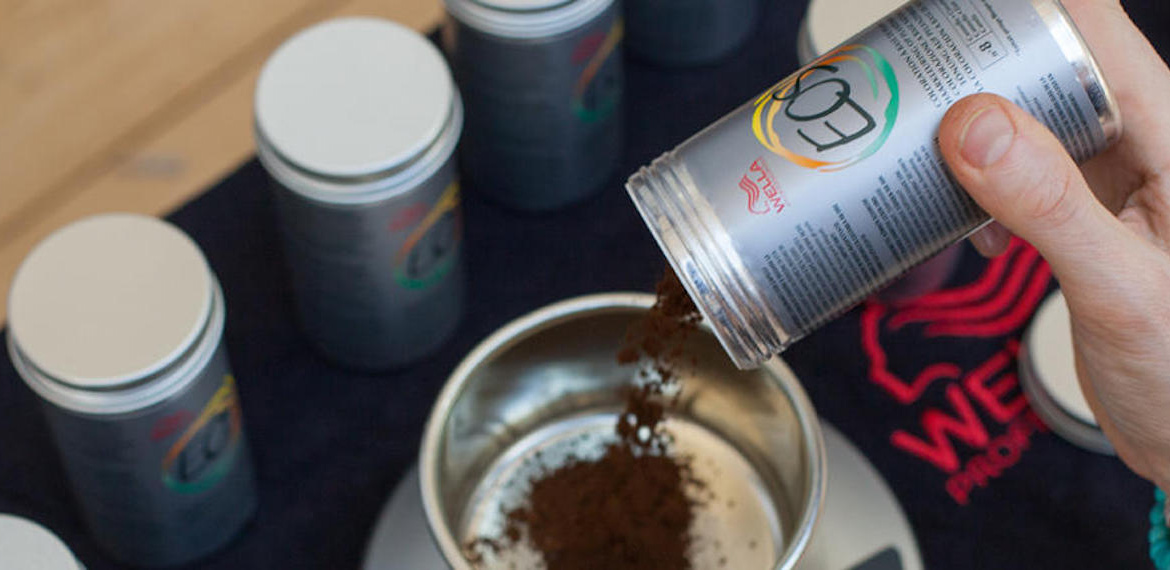 Will Natural Hair Color Cover Grays?
Yes. If you're applying EOS, it will cover up to 50% of natural grays in one application, almost like a gentle blurring filter on your phone. This coverage can be gradually built up with further layers of color, but if you or your client want grays to instantly vanish, try a permanent color like Koleston Perfect. 
Which Haircare Products Work Best with Natural Hair Color?
After coloring hair with EOS, any haircare and styling products will suit. However, the "free of" Wella Professionals Elements system is the perfect pick for the ingredient-conscious. The entire range is free of sulfates and – like EOS – parabens, so you're left with hard-working blends that help to prevent keratin degeneration. Try the basics, like the Renewing Shampoo and Lightweight Renewing Conditioner to repair hair from within, and add on the Renewing Mask and Hair Strengthening Serum for supercharged care.  
What Looks Can I Achieve with Natural Hair Color?
The most beautiful, born-with-it color effects are possible using EOS. Think sun-kissed blondes, cinnamon reds, glossy ambers, warm caramels and chocolatey brunettes. The lack of ammonia and peroxide means lightening dark locks isn't possible, but the 10 intermixable colors keep all manner of natural-looking hues within reach. Plus, the plant-based dyes follow the shades and reflections of your clients' natural base color, so you get a multi-tonal finish that's brimming with richness and depth. Experiment with techniques and placement to broaden your natural hair color horizons further. Here are three ways you can play with EOS for a subtle gloss or beachy balayage...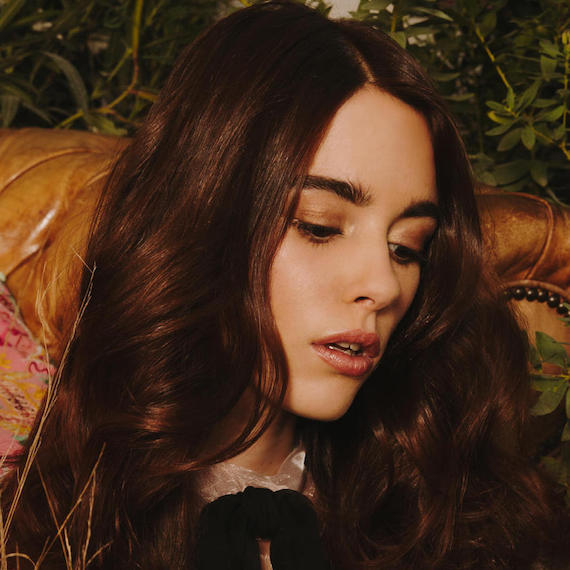 1
Get the Gloss
In between color services, use EOS to give your clients a subtle, shine-boosting gloss. Simply choose a shade close to their natural base and apply for a sheer hint of natural color. This dark chocolate brown shade was achieved with a blend of 30g Cacao + 150g of water, which was applied from root to tip, wrapped up in foil and left to develop for 50 minutes. Color was then shampooed out using the moisture-boosting Elements Renewing Shampoo, followed by Elements Lightweight Renewing Conditioner for weightless nourishment.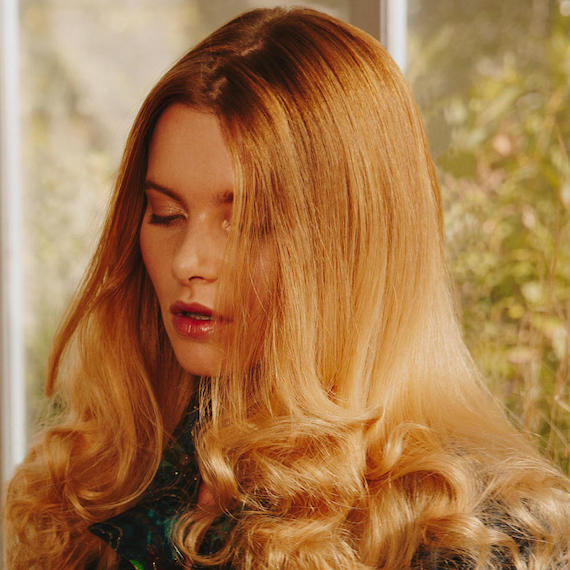 2
Beautify with Balayage
Up hair's luminosity with low-maintenance balayage. It's a freehand technique that involves painting lighter tones through mid-lengths without the use of foils. You'll need a pre-lightener to get the look, so stroke Blondor Freelights + 6% Freelights Developer through random sections of hair first, and leave to develop until desired lightness is achieved. Then, after shampooing and neutralizing hair with Blondor Seal & Care Conditioner, apply 30g Ginger + 5g Golden Curry + 175g of hot water from root to tip. Warm, golden lights will shine through the soft, medium blonde base.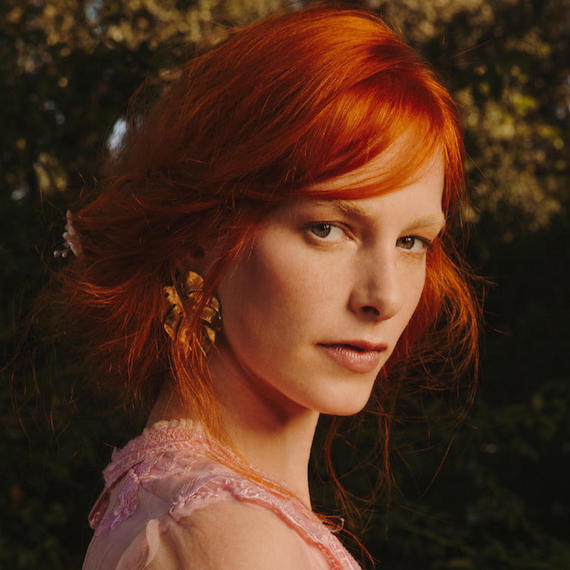 3
Go Au Naturel
Make the transformation from light to dark (or dark to light, if you're using Blondor) appear entirely natural-looking with EOS' tone-mimicking effects. Its multi-reflective finish ensures that, even if you're going from baby blonde to a bright pumpkin spice, the final look will never be block-y or flat – just supremely vibrant. To achieve this particular red shade, apply three blends through alternating sections, one at a time: 15g Cacao + 75g of water, 15g Cinnamon + 75g of water and 15g Saffron + 75g of water. Just look at those results. 
Want more hair color inspiration? Check out the Wella Hair Pinterest board for unique tips, tricks and hacks, or head to the @WellaHairUSA Instagram for daily photos of covetable looks. You could even be in with the chance of having your creations feature. Simply tag your salon photos with #WellaHair, #AskForWella and #WellaPassionistas.