The Ice Blonde Rainbow Hair Color Trend is a Game-Changer
Ice blonde rainbow hair is just what it sounds like: a combination of pale, platinum locks with ribbons or accents of bolder color weaved through mid-lengths or lower layers. The idea is that wearing the brightest, whitest shade of blonde will help the rainbow pop. After all, what's the point in painting pink, blue, green or yellow pieces through hair if they don't stand out?
The technique
The technique for this look is fairly straightforward. Most hair needs pre-lightening before rainbow pieces are applied, so use Blondorplex Multi-Blonde Dust-Free Powder Lightener or Blondor Multi-Lightening Powder to lift locks to an icy blonde. Depending on the hair history, this might be a bigger process for some. To preserve the condition, mix WellaPlex No1 Bond Maker into the lightener, then add No2 Bond Stabilizer to further strengthen the hair bonds. 
When hair has been evenly lightened, apply a pastel toner with a pearl or pale violet base. This will neutralize yellow tones, so you get a flawless, frosted finish. Then, it's time to add the rainbow. Using shades from the Color Fresh CREATE portfolio, apply bold bands or soft ribbons through the tips, lower layers (hello, hidden color trend) or in a multi-colored panel. The great thing about CFC is that it pastelizes over time, so you get a true-to-tone fade that looks as cool on day 30 as it does on day one.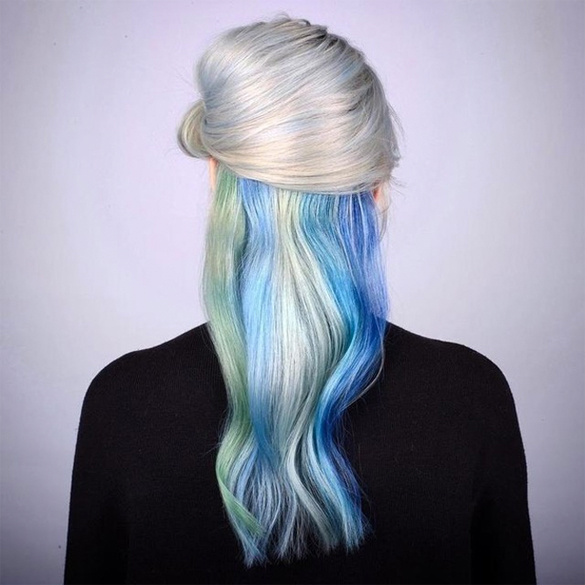 Of course, that doesn't mean post-care can be skipped. Because you're working with two ultra-dramatic transformations, a color-boosting shampoo and conditioner is a must to maintain those statement shades. Whether you're recommending to clients or locking down your own hair transformation, the Wella Professionals Brilliance Shampoo and Conditioner will keep color luminous for longer. 
If you're taking the plunge with the ice blonde rainbow trend (on yourself or a client!), share your transformation with us by tagging @WellaHairUSA on Instagram and using the hashtag #ColorCreators. We might even re-post your contrasting creation on our social channels. Happy creating...
SHOPWELLA STORE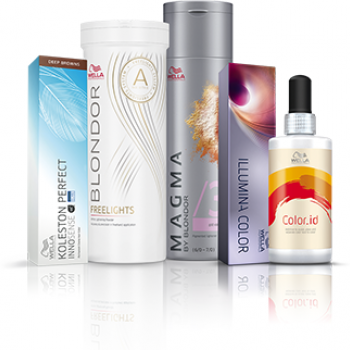 SHOP NOW
Some products are only available to professionals.
SALON FINDER
Find a Wella Professionals salon near you with our professional salon products and inspired stylists