11 of the Hottest Summer Hairstyles
Hotter weather means your clients will be looking to stay cool and tame their hot weather hair challenges, like frizz and dryness. These easy hot weather hairstyles and hair color will keep every strand in place whether you're dealing with long or short locks.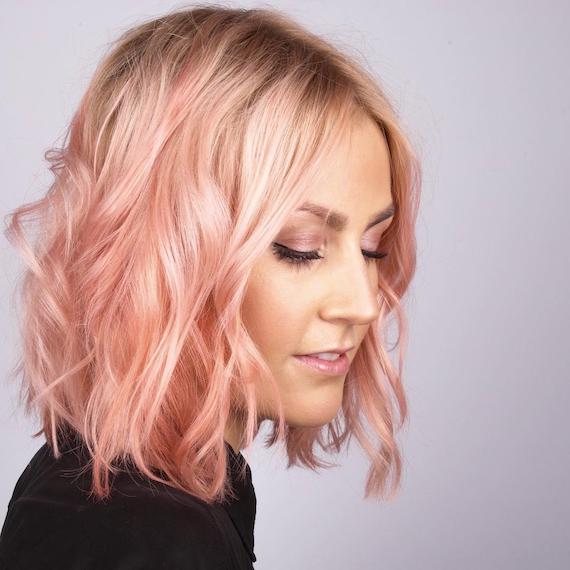 1
The Wavy Bob
Image Credit: @rikke.sj
Give a bob haircut a little oomph by turning it into a wob (wavy bob). On hair with natural movement, all it takes is a dose of a texturizing spray and a curling iron. Our picks? EIMI Ocean Spritz salt spray misted and scrunched through damp mid-lengths to ends, followed by the ghd Curve Creative Curl Wand tong teased through random, air-dried sections of hair. Add more salt spray as needed.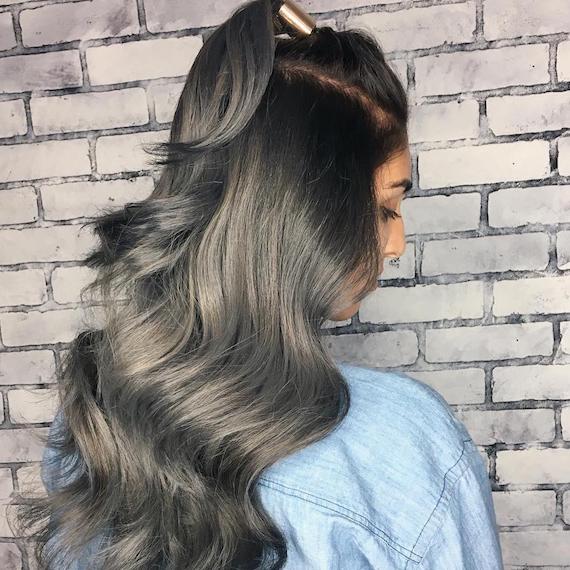 2
The Half-Up Pony
Image Credit: @e_medz
One of the simplest summer hairstyles of all is a half-up ponytail, pulled up high and tight before tumbling into loose, glossy waves, à la Eric's cool creation. Smoothness is key here, so put in the prep work by massaging EIMI Flowing Form through damp locks, before blowdrying and curling. This silky styling lotion is the best-kept beauty secret for eking out frizz and making hair more manageable.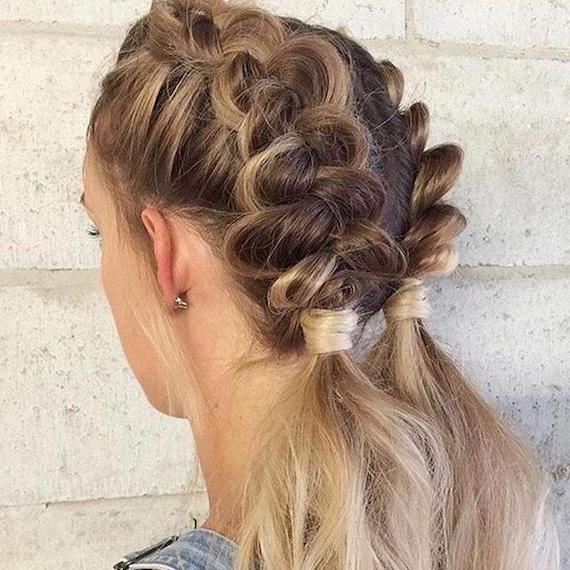 3
The Braided Bunches
Image Credit: @domehairdressingmanly
Beachy texture and balayage are a mid-summer hair dream come true. Add in some braiding, and you've got a hairstyle that'll stack up plenty of likes on Instagram. Braided bunches are best achieved on second- or -third-day hair that has a little bit of texture, but if you're working with freshly-washed strands, cheat a 'grippy' effect by misting hair from root to tip with EIMI Dry Me dry shampoo.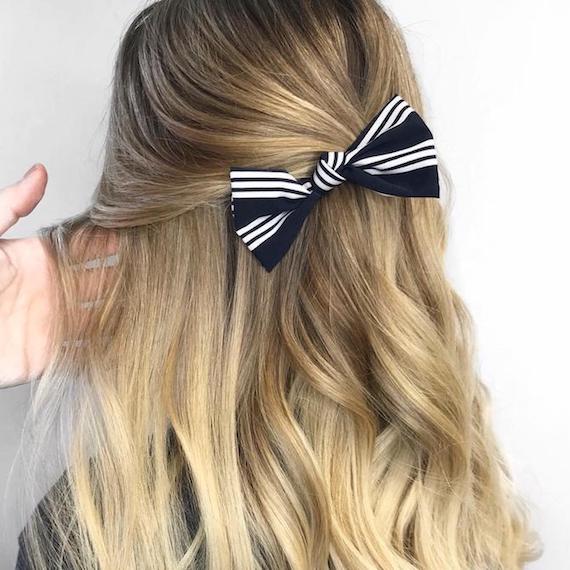 4
The Bold Bow
Image Credit: @karruhh_crimp
Imagine Gossip Girl's Blair Waldorf at the beach, and you've got this half-up, ribboned 'do, with the preppy, nautical bow adding instant elegance to tousled waves. If you're a hairstylist, show this look to clients who want a wedding hairstyle that'll make them the best-dressed guest. It's easy, low-maintenance and, above all, so very chic.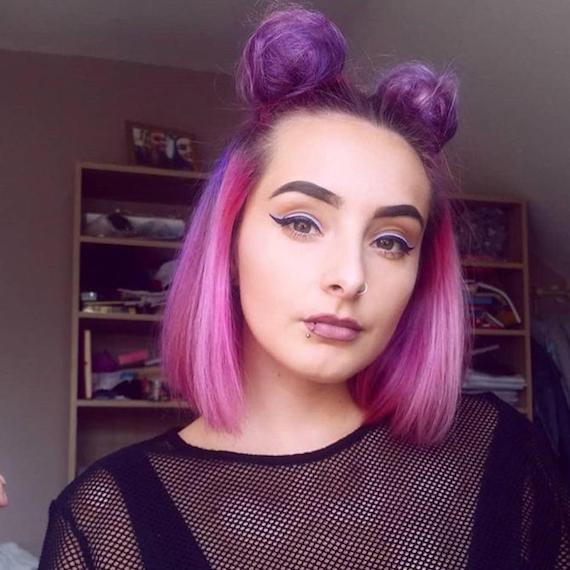 5
The Space Buns
Image Credit: @stephenaikencolour
Space buns are the ultimate in easy festival hairstyles because a) they keep hair away from your face, and b) they look epic in selfies, especially paired with glitter roots. If you're coifing the trend for yourself or a client, pull locks up into two bunches first, twist them into buns, then mist with EIMI Stay Firm hairspray for headbanging-proof hold. See? Simple.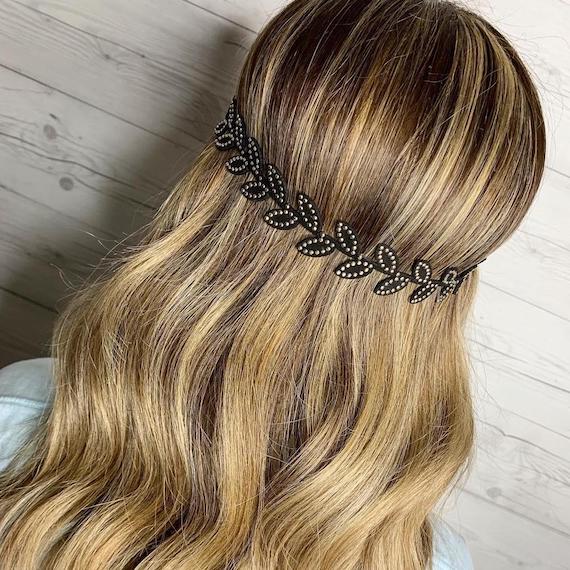 6
The Boho Band
Image Credit: @badwolfstudio
Want to know what you should do with your hair at the beach? While a topknot is an easy, swim-proof choice for a beach hairstyle, a headband is perfect if you want to work a boho-glam look from the comfort of your sunlounger. Place it over the top of short, medium or long, mermaid-like locks, or use it to smooth hair away from your face – no hairspray or styling gel needed.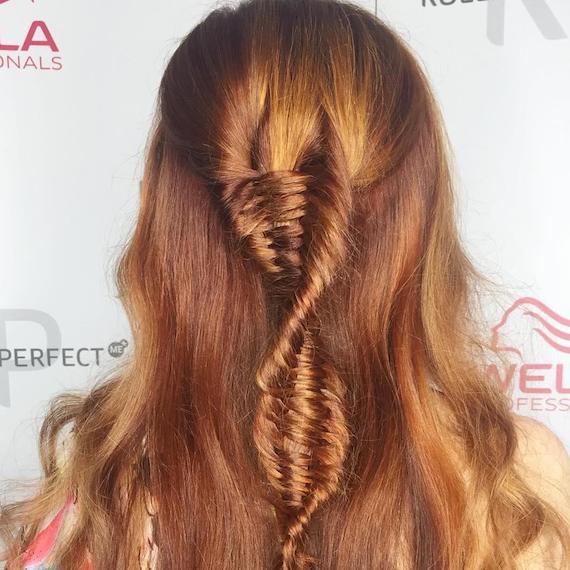 7
The DNA Braid
Image Credit: @joanneoneill15
This isn't just any braided hairstyle; a DNA braid is a work of art that was practically made for festival goers (or anyone who loves a statement style). For this look, you must first split hair into three sections, with the middle section being the smallest. Then, take a few strands from the outside of the left section and cross it over, before looping it underneath the middle section and adding it to the inside of the right. Repeat these steps on the right side and keep alternating sides until you reach the end of the braid. The hair will naturally twist as you go, resulting in this cool double helix effect.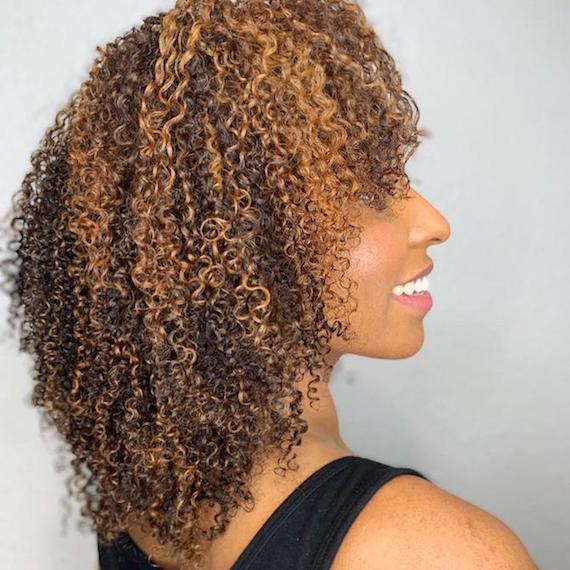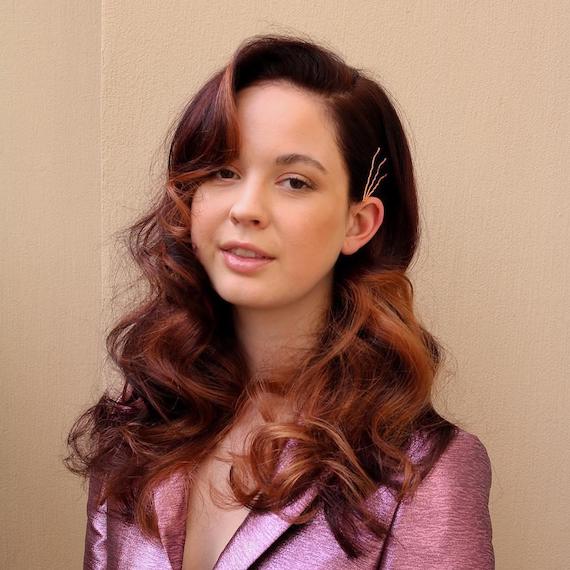 9
The Statement Slides
Image Credit: @wellanordic
You've seen them all over Instagram; statement slides clipping hair back on one side, teamed with deep side partings, model off-duty waves and effortless makeup looks. Some have slogans like 'LOVE' or 'GLAM' spelled out in diamantes, while a scattering of simple Kirby grips (as above) offers an equally head-turning effect. Whatever look you go for, make sure you spritz the accessory of choice with EIMI Stay Firm hairspray, as it'll give your slides grip so they stay put for longer.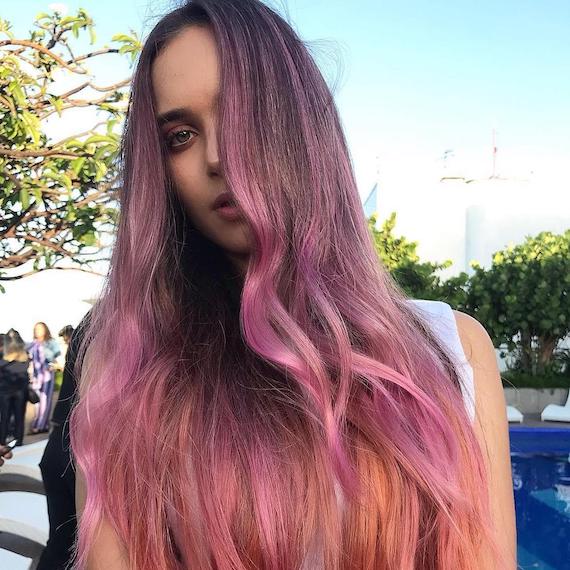 10
The Mermaid-Length Mane
Image Credit: @jhonyveiga
It's swimming-in-the-sea season, which means mermaid-length manes are out in force, and for that flawless Ariel-inspired hair flip, getting ultra-long locks in good condition is a must. While hydrating masks are great for in between salon appointments, dry ends can also benefit from a 20-minute professional Recover treatment. In the space of a lunch break, hair is treated to a cocktail of the INVIGO Nutri-Enrich Nutri Booster and the FusionPlex Amino Refiller, for intense, transformative repair.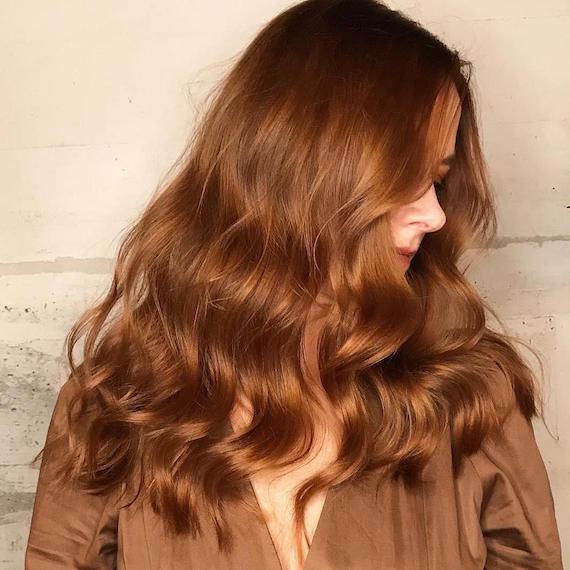 11
The Seventies Waves
Image Credit: @wellanordic
There was a definite seventies throwback on the SS19 catwalks, with everything from tie dye prints to cool crochet garments giving us hippie chic vibes. In the hair world, this translated into loose waves that boast a glossy, polished edge, made possible with the ghd Curve Soft Curl Iron and a misting of EIMI Glam Mist shine spray. To create the look, start curling hair 3-4 inches down from the root, lightly tease with a paddle brush to loosen, then add the dazzle. It's that easy.
The Dreamiest Summer Hair Colors
Wondering which hair colors work well in the summer? We say anything goes, but here are our top shades, techniques and treatments for that upcoming vacation, staycation, and everything in between…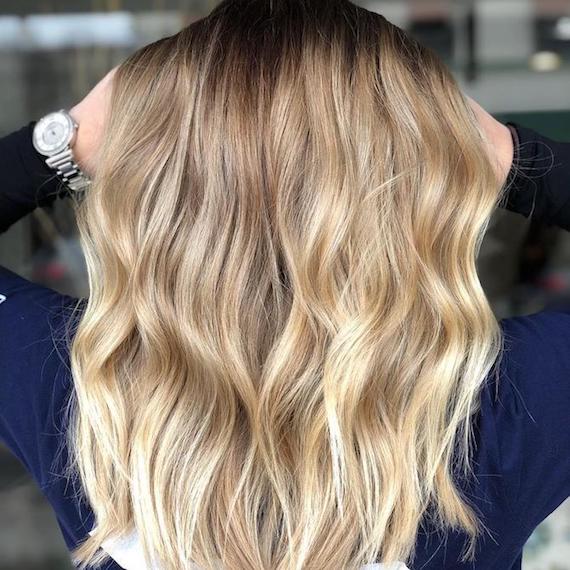 1
Balayage
Image Credit: @tst_with_refined
Because hair often goes naturally lighter in the sun, why not give it a boost with balayage? This freehand technique sees a lightener, like Blondor Freelights, painted in ribbons through random sections of hair, creating a sun-kissed effect that's utterly addictive. Plus, this trend can be applied to any base color, whether blonde, brunette or red. You can even experiment with shades of blue, green or purple if you're feeling bold.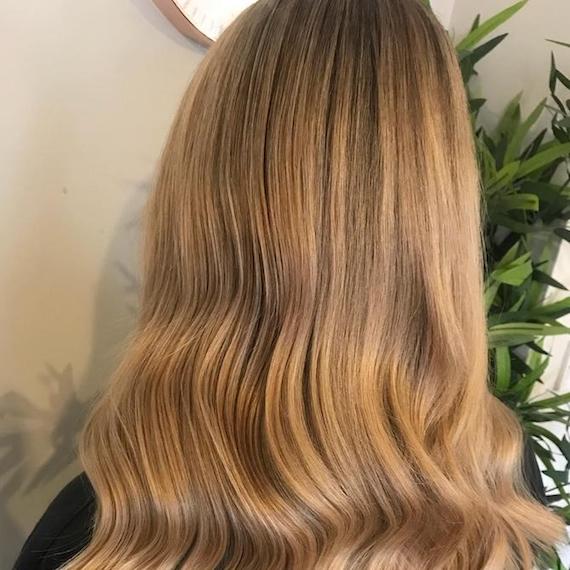 2
Hair Gloss
Image Credit: @shaunaformanhair
If locks have turned brassy or color has faded from too much time spent in the sun, consider a hair gloss treatment, like our tone-reviving Pure Glossing service. It's a quick, easy way of making strands look fresh and ultra-shiny, whether it's carried out in between color appointments or on freshly-colored hair.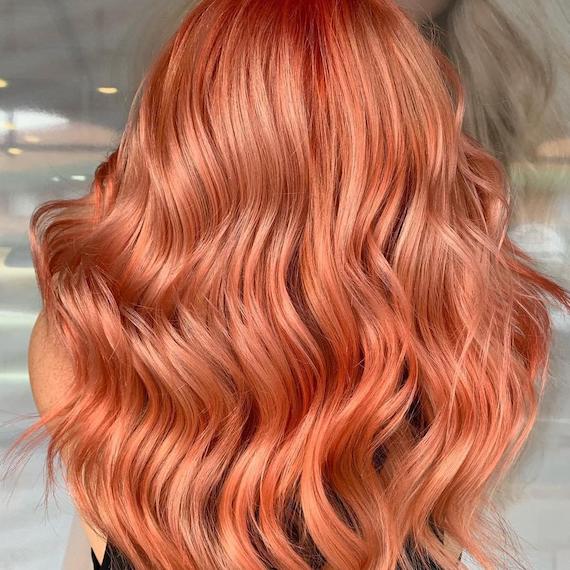 3
Peach Hair
Image Credit: @cambridge_hair_collective
Rose gold lovers are bound to fall for this season's peach hair trend. Not quite pink, not quite orange, it's a juicy hue that suits all skin tones and makes locks look shinier. Color Fresh CREATE offers an easy-to-custom-blend formula; for the hue above, try a blend of 20g Hyper Coral + 10g Nu-Dist Pink and 60g Tomorrow Clear, left to develop for 20 minutes. If you want to keep those strands looking peachy all summer long, make sure you wear a hat in the sun, and spritz with EIMI Thermal Image spray.