How to Section Hair for Highlights & Balayage
Mastering flawless highlights isn't all in the product you choose and your painting technique. To get perfect blending, you need to know how to section your client's hair correctly, too. How you section hair for highlights can mean the difference between bold, blocky bands and soft, seamless ribbons, with the latter – naturally – being the end goal for you and your client.
However, there's no single rule for highlights or balayage sectioning. Different techniques offer different results, enabling you to unlock a host of looks to complement your client's hair. Do they need volume? Dimension? A radiance boost? Whatever they hope to achieve with their highlights, we've got all the sectioning tips you need. Here's the full (g)lowdown…
What is Hair Sectioning?
Hair sectioning is exactly as it sounds. You're sectioning off pieces of hair before applying the pre-lightener, with the width, depth, angle and placement of the section impacting the finished look. For example, you might 'zig-zag' your client's parting to create a sectioning pattern. This switch from horizontal or vertical highlighting gives you a quick transition that's soft and diffused. You might also opt for fine weaves that are placed around 1 cm apart. This makes their colour subtler still – all thanks to the clever way you've sectioned their hair.
Hair Sectioning Patterns for Perfect Placement
Not sure what sectioning pattern to use for your client's highlights or balayage? No matter if you're painting freehand or wrapping 'lights up in foils, these quick switches will determine their finish.
For (the Illusion of) Extra Volume: Horizontal Highlight Sectioning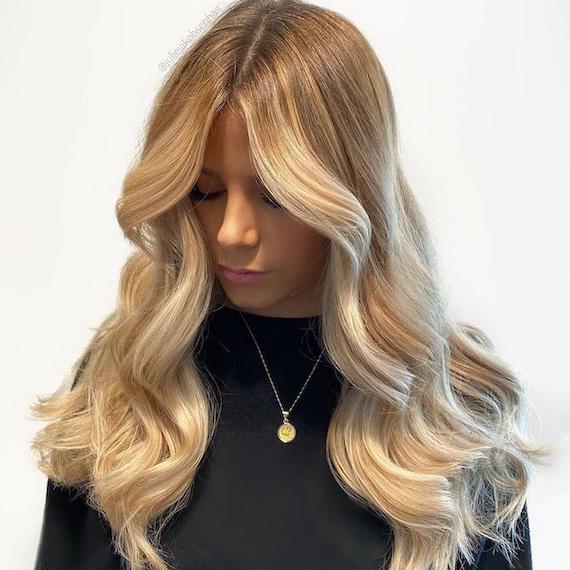 Image Credit: @wellanordic
Taking horizontal sections of your client's hair and sweeping lightener in this direction helps to draw the eye from left to right, lending the appearance of added weight and width. You'll see a flawless example above. Try painting in these horizontal strokes for any clients with fine hair who are craving a little extra volume.
For (the Appearance of) Added Length: Vertical Highlight Sectioning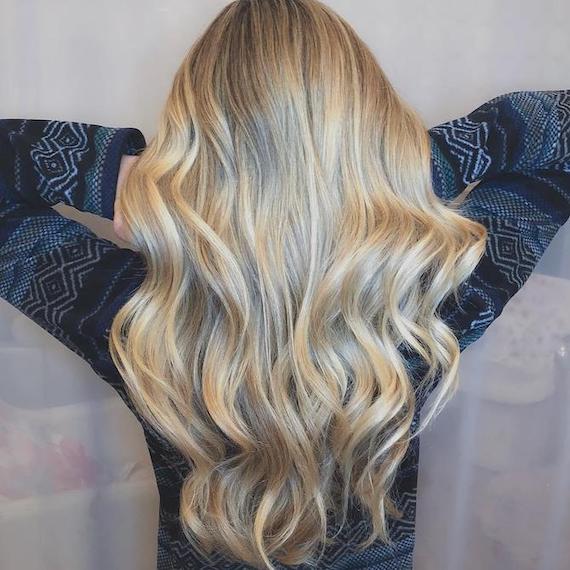 Image Credit: @insideout.beauty.studio
If your client is going through a growing-out phase and wants their hair to look longer fast, work through sections of hair vertically to create shimmering panels of colour (great for short crops and bobs). This trick of the eye coaxes the gaze downwards, seemingly adding a few more centimetres. You'll see a demo above, where vertical sectioning has been used through the front and sides.
For Subtle Lightening: Forward Diagonal Highlight Sectioning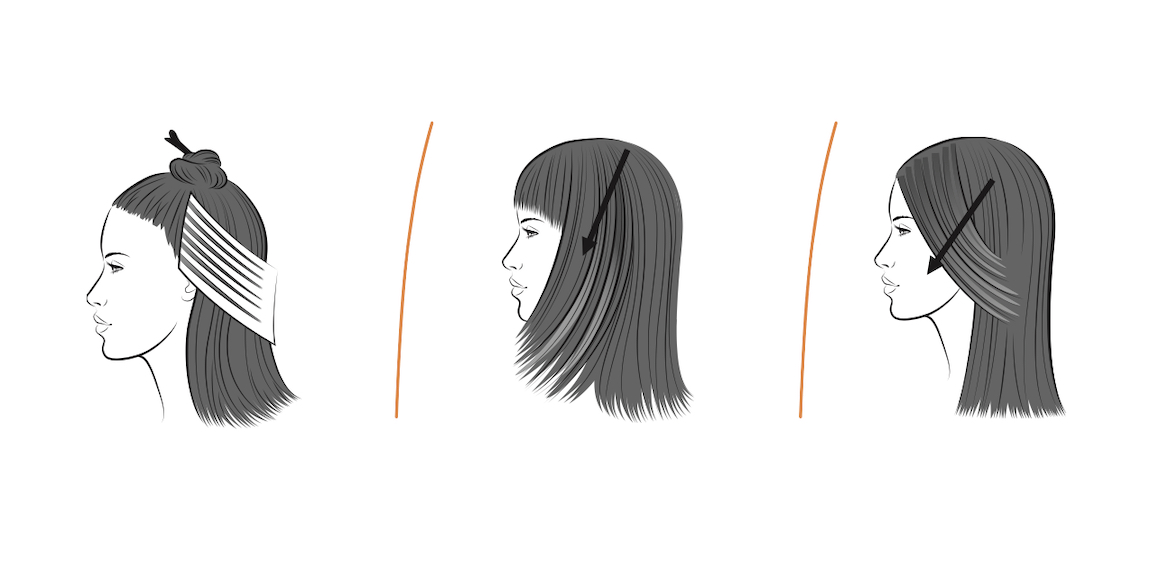 After dividing and clipping layers up, take forward diagonal sections of hair and paint (as above). By 'forward', we mean the hair is slanting away from the face rather than toward it. This creates a tumbling line of colour as the hair falls forward, and a larger spread of colour if they tend to sweep their locks back.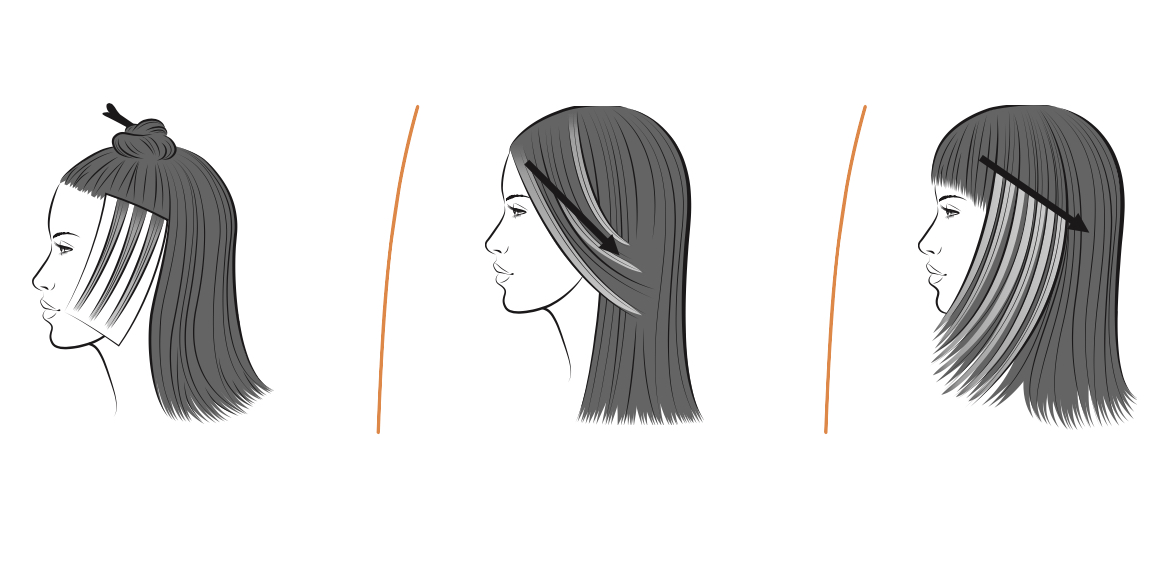 For Bold Dimension: Backward Diagonal Highlight Sectioning
If your client tends to wear their hair loose and wants their highlights or balayage to appear bold, opt for backward diagonal sectioning by holding hair diagonally toward your client's face (as above). Painting these pieces results in a softer glow when hair is styled in an up-do, and a bolder boost of dimension when lightened locks are worn loose.
For Quick Lightening: Zig-Zag Highlight Sectioning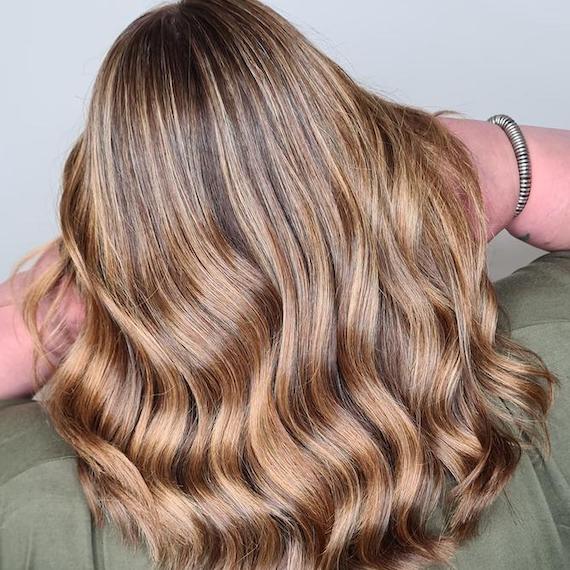 Image Credit: @terricolours_bloominhair
When you're low on time but need a look that's high on lightener, try creating a zig-zag parting. This reveals simple-to-paint sections that require minimal foils to reach maximum effect. Once the parting has been evened back out, your client's lengths will be lifted from layer to layer, giving their colour extra depth, as seen above. This trick is a major clock-saver.
Creating Slices and Weaves for Different Effects
Slices vs. Weaves: What's the Difference?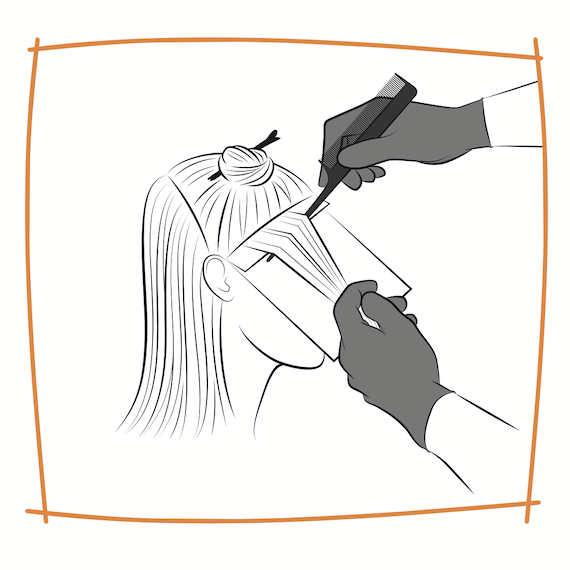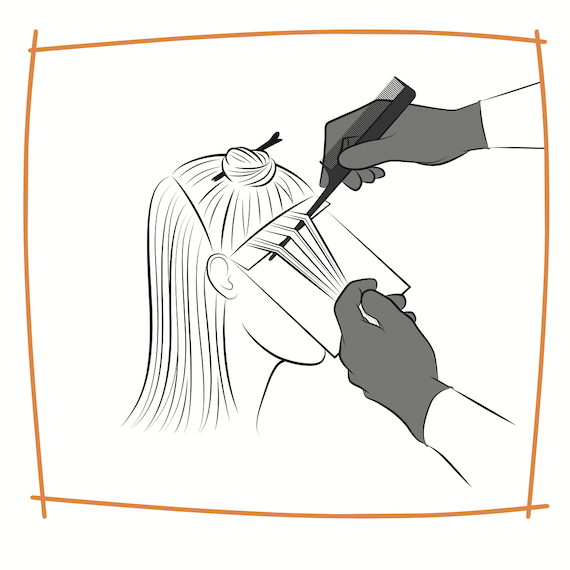 Confused about the difference between slices and weaves? First, let's talk slices (above, left): these are full sections of hair, which are coloured or lightened completely for a bolder end result. Weaves (above, right), on the other hand, see woven strands – often separated with a pintail comb – painted in a fine or wide section for a more diffused effect. Slices are commonly used for highlighting curly hair or painting balayage, while weaves are perfect for babylights and subtle highlights with a natural-looking finish.
Spacing Your Slices and Weaves
How you space out your weaves and slices affects the overall look and feel of your client's highlights. Less spacing keeps them tight and natural-looking, while more spacing helps to build dimension – especially with chunky highlights. You can space them anywhere between ¼ of a centimetre to 1 centimetre. Talk to your client about how intense they want the finished effect to be, then place their highlights or balayage accordingly.
Pro tip: By opting for less spacing between the foils around the hairline, you can mimic the sun's way of naturally lightening the hair.
Sizing Up Weaves
Weaves can vary in terms of their width and sizing, too. Choose from fine, medium and large, or mix up all three with slices to veil locks in blended, bespoke highlights. 
Fine Weave: Section small pieces of hair for a delicate and seamless result.
Medium Weave: This is your go-to weave; the most commonly-used for its versatility. 
Large Weave: Opt for weightier weaves when your client wants a piecey, textured finish.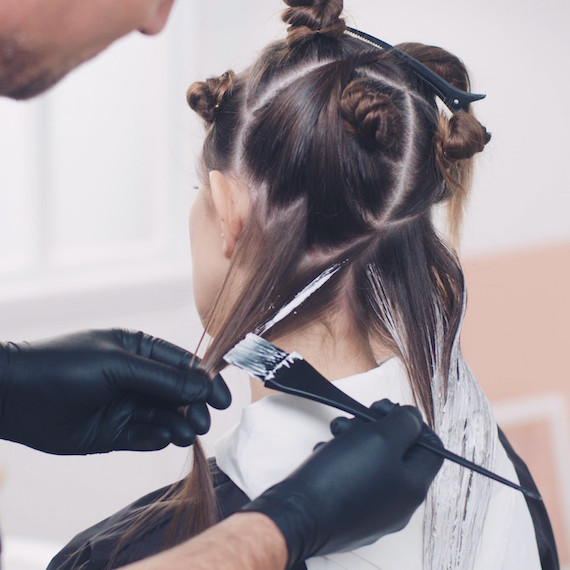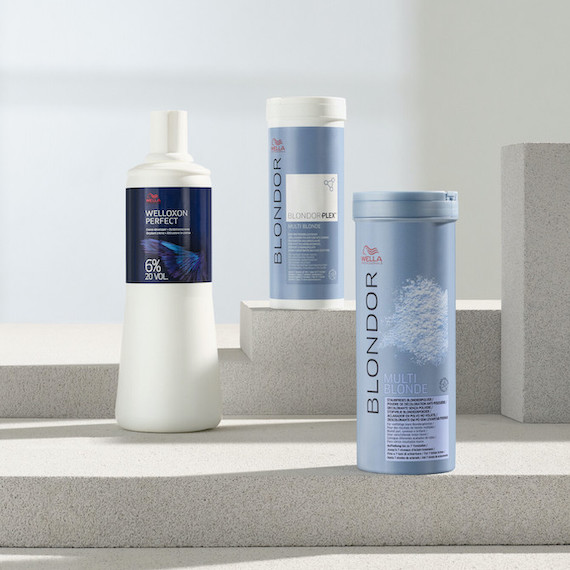 Choosing the Right Hair Lightener
We can't talk about highlights without talking about pre-lightener. Every product in the Blondor portfolio will work for weaves, slices and every sectioning pattern we've described. However, some are better suited to certain colouring techniques, whether you're sweeping on balayage, precisely painting highlights or mixing up a money-piece.
For freehand techniques such as balayage: There's nothing quite like Blondor Freelights. We formulated it specifically for freehand, foil-free strokes, complete with an adhesive mass that ensures it stays in place. This means you don't have to worry about blurring or bleeding while the lightener develops.
For highlights, babylights and looks that require foils: When creating more 'traditional' highlights, turn to BlondorPlex. It teams superior lightening with the bond-strengthening power of the WellaPlex No1 Bond Maker. Complete the service with the No2 Bond Stabilizer at the sink for stronger, lighter locks.
For money-piece highlights and on-the-scalp lightening: Sometimes, a gentle formula is needed. Use Blondor Soft Blonde Cream for those clients who ask for highlights that touch the scalp, as it's infused with protective lipids. This also makes it ideal for creating face-framing highlights, as those front pieces tend to be wispier and more fragile than other parts of the hair.
With these lighteners, the correct sectioning pattern, and the right mix of weaves and slices, you're on your way to creating your dreamiest highlighting looks yet.
SHOPWELLA STORE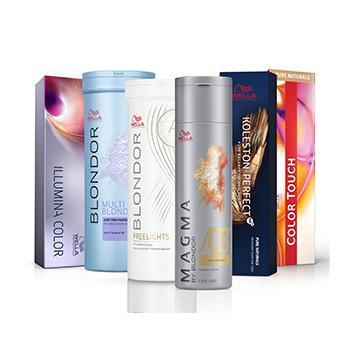 SHOP NOW
Products are only available to professionals.