17 Dark Blonde Hair Ideas and Formulas for Summer
So many shades of blonde, so little time. The blonde hair spectrum is endless and you should know; your clients have tried everything from Cali Balayage to golden babylights and even gone full-on bronde. Now they're ready for a fresh new hue to add to their blonde color portfolio (and yours). Make way for dark blonde hair, the versatile in-between shade that suits almost everyone.
Read on to be inspired by our favourite dark blonde hair looks to step your client's latest shade...
What is Dark Blonde Hair?
Sitting somewhere in the middle of the blonde color spectrum, dark blonde hair is a soft, subtle shade in between natural blonde and light brown; the ideal base color. Think softly-woven highlights, sun-kissed balayage or golden ombre, with a twist on the usual brunette-to-blonde color palette. Whether warm or cool, dark blonde suits most skin tones and can be worn alone or with hints of other multi-tonal hues, making this the hard-working shade you'll love to experiment with.
Dark Blonde Shade Ideas
Now the fun part: Choosing their new favourite color. Scroll through our round-up of the best dark blonde shades to see why this oh-so-wearable hue should be your go-to this season. Here's how to create a plethora of dark blonde hair looks, from babylights to block color, so you can achieve their subtle shade of dreams...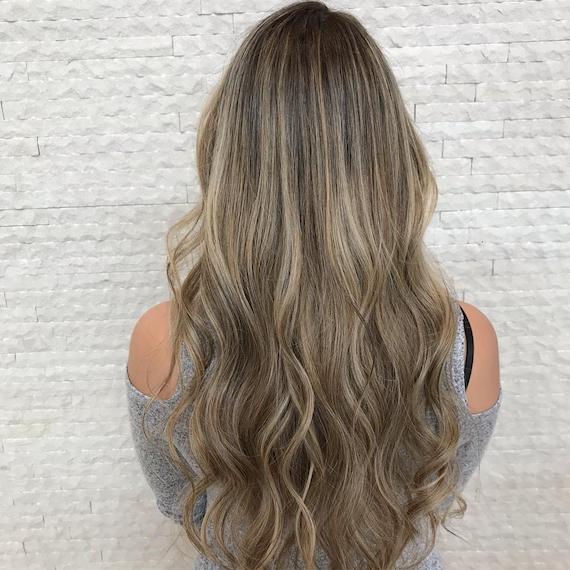 1
Dark Blonde with Babylights
Image Credit: @_stylesbycyn
The trick to achieving this subtle dark blonde hair color? Foils, foils, foils! Alternate Color Touch Demi-Permanent Color in 9/0, 10/1 and 10/03 through hair to create strands of multi-tonal blonde babylights on a silky dark blonde base. If hair is lighter to start with, add a darker lowlight of 7/97 in between to achieve a deeper palette. Don't forget to use with Wellaplex to strengthen and smooth hair as you color.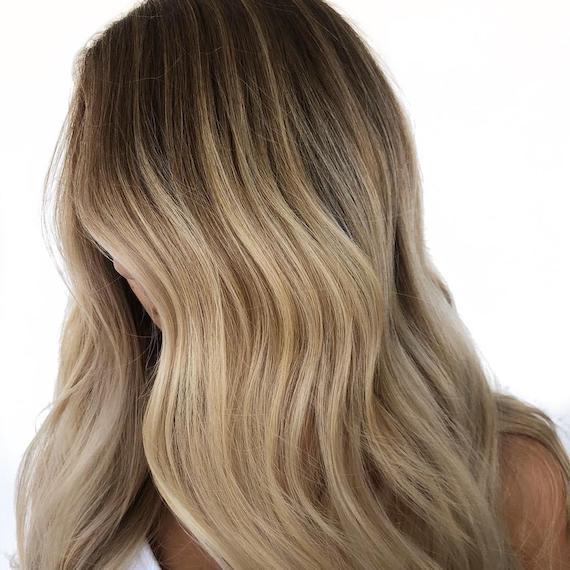 2
Dark Blonde Ombre
Image Credit: @gretawagner_
Ombre color doesn't need to be a blend of brunette to blonde; going from dark blonde roots to lighter ends can be just as impactful as a deeper contrast. Try starting with a dark blonde root stretch using Color Touch. Then, softly backcomb the roots and apply your chosen strength of Blondor Freelights freehand, for a soft transition and a low maintenance finish. Recommend your client uses Cool Blonde Color Refreshing Shampoo as aftercare to prevent ombre from turning brassy before their next appointment.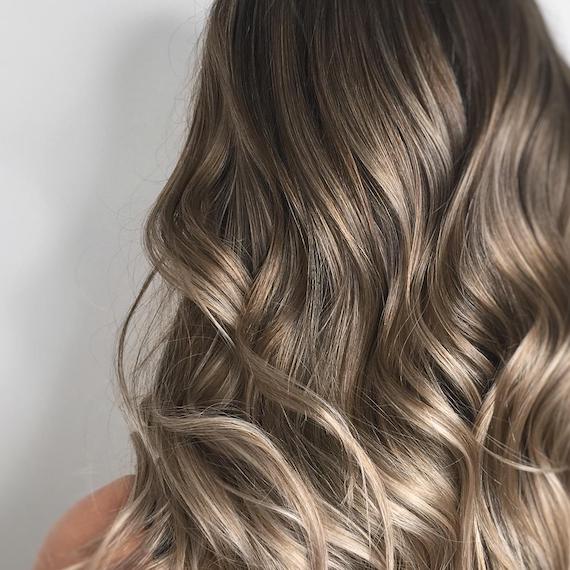 3
Dark Blonde Balayage
Image Credit: @kirasavolainenhair
We're already dreaming about this shade glittering in the sunlight. Give dark blonde hair an instant glow up with a creamy metallic balayage. It's the ideal low-maintenance color that will last all summer long, and looks *perfect* with EIMI Ocean Spritz scrunched through ends.
To get the look, keep roots dark blonde and alternate two varying strengths of Blondor through hair, using foils or painting freehand to create a multi-tonal feel. For a glowing metallic sheen, tone hair with Illumina color to finish, or experiment with Opal Essence shades to achieve a cooler or warmer feel.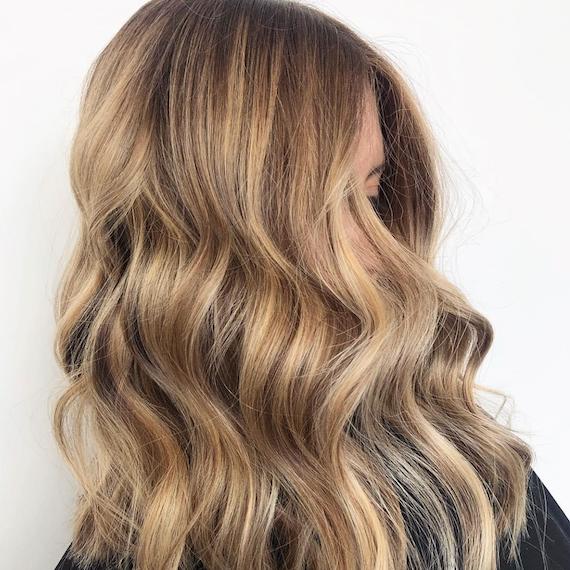 4
Honeyed Dark Blonde
Image Credit: @jennailiouhairstylist
This warm honeyed dark blonde has been broken up with slices of creamy color to create a natural-looking finish, styled in loose waves to showcase each different blonde tone. If hair is light to begin with, add golden honey tones with Koleston Perfect in shades 9/03, 7/31 or 8/73. To enhance color even more, pump EIMI Oil Spritz into palms, warming up the formula before massaging through mid-lengths to ends for gorgeously glossy shine. Dreamy.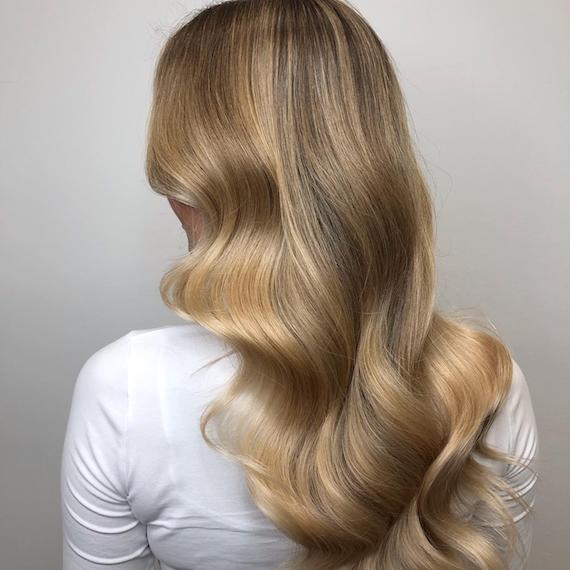 5
Golden Dark Blonde
Image Credit: @laila.wella
Glow for gold with a warm, metallic blonde look for your client's next color appointment. To create natural-looking, shimmering blonde highlights, sweep Blondor through lengths and wrap in foils for ribbons of golden blonde color. For a glowing finish, apply Illumina Color 10/93 + Opal Essence Platinum Lily with 1.9% pastel 1:2 all over to light up their new color. Hello, light-reflective shine.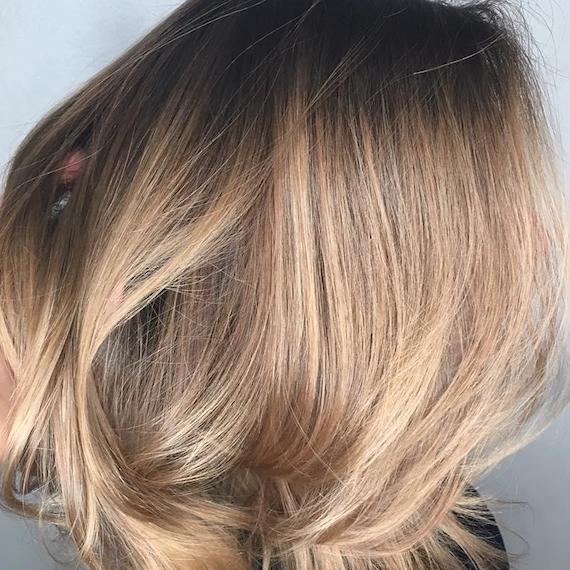 6
Root-y Dark Blonde
Image Credit: @livefreedyeblonde
There's something about leaving dark roots on show that gives off an effortless 'model-off-duty, too cool-to-care vibe' – and we're here for it. To get this root-y dark blonde hair look, apply Blondor Multi Powder + 4% and 6%, lowlights with 25g 8/97 + 5g 6/97 using a freehand technique, alternating between the formulas to achieve the most natural color possible. Use Koleston Perfect Rich Naturals /97 as your base for a cool color contrast.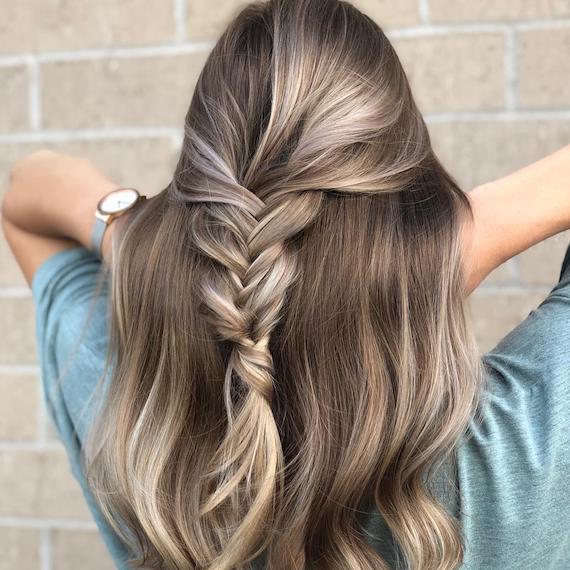 7
Dark Blonde Roast
Image Credit: @naomipaintshair
Inspired by your go-to Monday morning caffeine fix, this dark blonde roast-inspired color brings together a classic dark blonde base with creamy blonde highlights to lift and brighten (let's be honest, the same reasons why we drink so much coffee...) To achieve a striking contrast, ensure the underneath layers are a slightly deeper shade of blonde, allowing highlights to really pop.
Then, sweep slices of light, creamy blonde through your client's T-section for a face-framing finish, allowing blonde highlights to fall softly around their features. As well as delivering a subtle, fresh color, this amazing shade combination also lights up any complexion. Just like that go-to grande in the morning...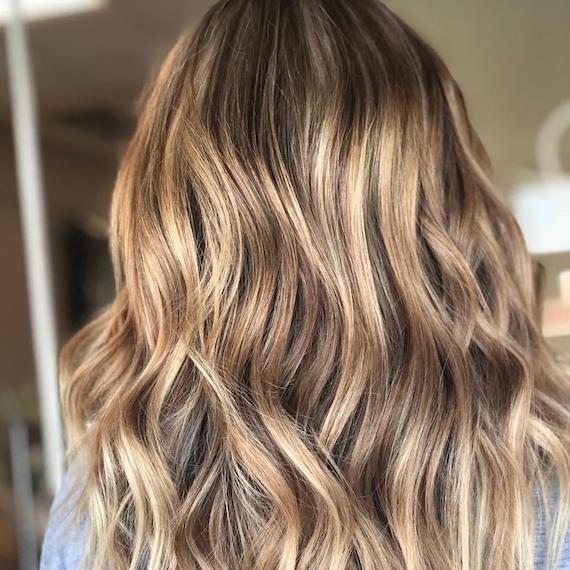 8
Multi-Tonal Dark Blonde
Image Credit: @beyondhairbyhayley
Multi-tonal color at its best. Who could say no to this blend of gold, bronde and caramel highlights against a dark blonde base? Rich, shimmering tones lift dark blonde hair with a metallic-inspired glow, lighting up their color in an instant. To up the glow factor even more, smooth EIMI Just Brilliant through hair; it delivers mirror-like shine. Did someone say hair goals?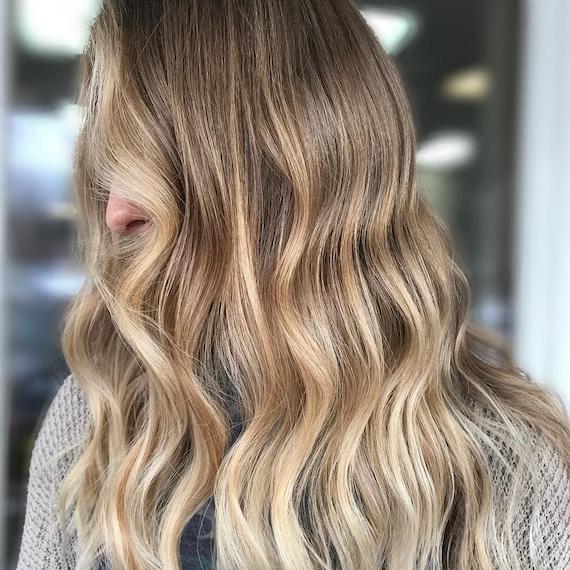 9
Buttery Dark Blonde
Image Credit: @allyson_m_
Say hello to this creamy, dreamy buttery blonde. The perfect partner to natural-looking balayage, we're loving this dark blonde root stretch, slowly blending into a soft, buttery shade. To recreate this silky, glowing finish, always mix your client's chosen blonde shade with Wellaplex, for glossy hair that lasts from first blowdry to their follow-up appointment.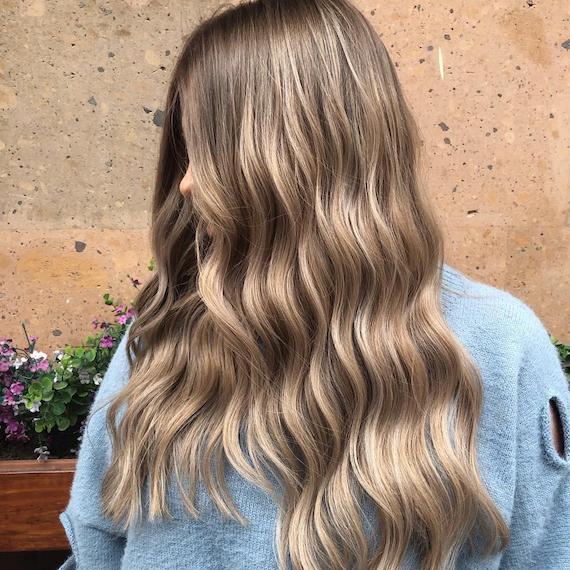 10
Creamy Dark Blonde
Image Credit: @hair_by_aram
Taking a step in the direction of cream soda hair, we're loving dessert-inspired hues to freshen up dark blonde. This rich, delicious shade features creamy highlights on a biscuit-y dark blonde base, creating a radiant hair hue. To really show off their new shades, style hair in loose waves with a spritz of EIMI Glam Mist to enhance color and shine.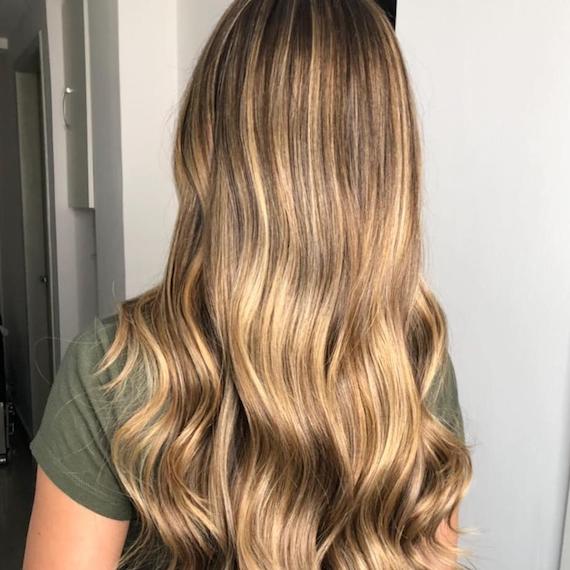 11
Dark Blonde with Caramel
Image Credit: @taicoln
Warm up a dark blonde hair color base with sweet caramel balayage. Using foils, tease out thin slices of hair, applying Blondor and 6% to lift their color. After color has developed, the next step is to tone hair all over with equal parts 7/31 and 9/31 from Koleston Perfect, creating the perfect balance of tones. Delicious.
Dark Blonde Hair Formulas
From smokey brown hues to salted caramel reflections, we've got everything you need to delight your clients wanting a lighter hair color. With days getting longer, sunlight shining warmer, use the formulas below to get your clients out of that winter gloom. Discover dark blonde hair ideas to get inspired.
Looking for more beautiful blonde hair color looks? Be inspired by the Wella Pinterest Summer Blondes board. And remember to tag your hair creations with @WellaHair #AskForWella for a chance to be featured on our digital channels.