The Ultimate Guide to Repairing Your Clients' Post-Holiday Hair
Along with holiday blues, the last thing your clients want to think about when they step off the plane is dry, damaged hair. Their annual vacations may be over, the hours spent lounging poolside now a distant memory, but chlorine build-up, knotted salty ends and sun-bleached color have followed them home. It's time for some holiday hair SOS.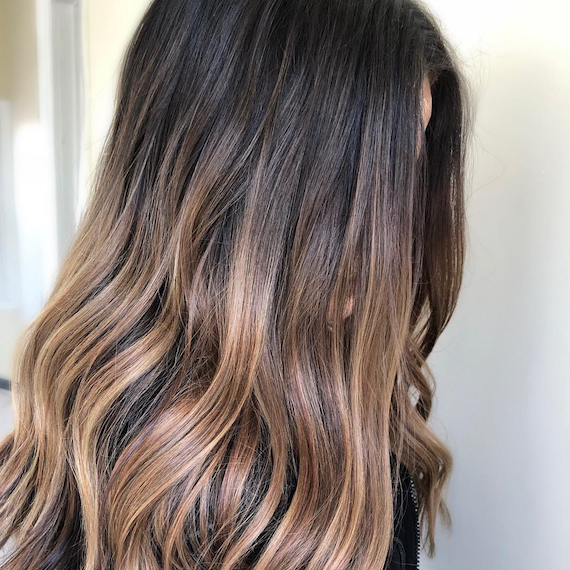 Image Credit: @_christydoeshair
Dry, Damaged Ends
When returning from sun-drenched destinations, hair often feels dry, lacking in moisture and shine. If this is the case for your clients, give them a post-holiday haircut to remove split ends, leaving hair looking healthier in a snip. For those who are conscious of losing lengths, twist sections of hair to allow the split ends to show, them trim them precisely for fresh, blunt ends. Apply EIMI Flowing Form through the mid-lengths to ends to re-hydrate and smooth to finish.
Brittle Texture
Restore your clients' hair to its pre-holiday glory with a conditioning Wellaplex in-salon treatment. It helps to repair broken hair bonds, nourishing from root to tip for stronger strands in 15 minutes.
For a quick fix your clients can do at home, recommend using the Oil Reflections range; featuring nourishing lipids to leave hair softer and more manageable after use. Follow with EIMI Thermal Image pre-blow drying, to detangle hair and protect from heat during styling.
Sun-Bleached Color
Hot holiday sunshine is known for wreaking havoc on hair color, sometimes bleaching both natural and dyed hair several shades lighter, and leaving brassy tones behind. To refresh a client's sun-bleached color, use a toner to remove warm, brassy hues, then recommend they use their shade of Color Recharge shampoo and conditioner to maintain a fresh, even tone.
Residue Build Up
After a couple of weeks on holiday, salt water and chlorine can build up in the hair, leaving behind a dull sheen and chalky residue. Press 'reset' on your clients' hair by taking Color Renew to the backwash. Mix one sachet with ten parts water, applying to pre-shampooed hair for 5-10 minutes to freshen up post-holiday color. Rinse with a purifying shampoo like Invigo Aqua Pure Purifying Shampoo, the perfect pick-me-up for scalps and strands that need balancing, and finish with a spritz of EIMI Glam Mist to get the shine back into hair.
If It's Not Too Late…
Summer holiday season is almost over, but not everyone has been on vacation yet. For those clients who are yet to go away, make sure they're armed with these holiday hair hacks…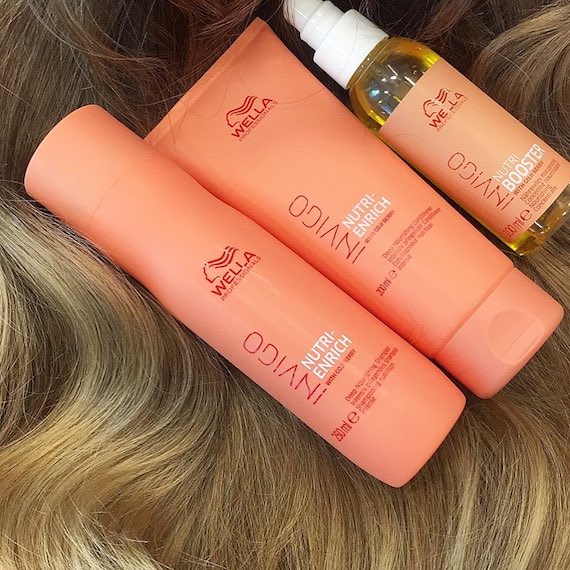 Image credit: @kai_sohn
SPF Your Strands
You wouldn't sunbathe without applying SPF to your skin, and the same applies to hair. Suggest clients smooth Invigo Color Brilliance Miracle BB Spray or Invigo Vitamin Conditioning Mousse onto hair before stepping out in the sun for additional UV protection, preventing sun damage and discoloration.
Fight The Frizz
Humidity-induced frizz is a common holiday hair problem. Recommend your clients pack Invigo Nutri-Enrich Frizz Control Cream to combat dry, frizzy lengths, and leave hair feeling smooth, soft and silky.
Night Mask
Just like using aftersun on skin, a hydrating hair mask will work wonders to keep holiday locks in good condition. Suggest clients apply Invigo Nutri-Enrich Mask every couple of days in the evening to combat the damaging effects of chlorine, salt water and UV rays on hair.
Whatever your clients' post-holiday hair problems, you've got it covered.
Header Image Credit: @badwolfstudio