Highlighter Yellow Is This Season's Ultimate Neon Hair Color
Here's one way to stand out this season: neon hair. Forget subtle shades and natural highlights; take your clients' hair to the extreme this season with a fresh fluorescent hair color. Even Kim Kardashian-West recently switched her trademark long dark locks for a glow in the dark hair look, sporting a hip-length neon wig (and a fluro Lamborghini to match…)
Our favourite fluorescent shade for the season? Neon yellow: the brightest, boldest hue of all. First seen at Jeremy Scott's spring/summer 2018 catwalk show, we're loving hints of neon slowing moving into the mane-stream.
Image credit: Jordanna Cobella, Wella Passionista
Neon Lights
For those clients ready to try a full on neon shade, we recommend using Wella Color Fresh Create; the semi-permanent color range to take bold hair to the next level. Here's how to get the look in the salon, for those brave enough to glow for it…
Your neon mix: Wella Color Fresh Create in Future Yellow + Neverseen Green.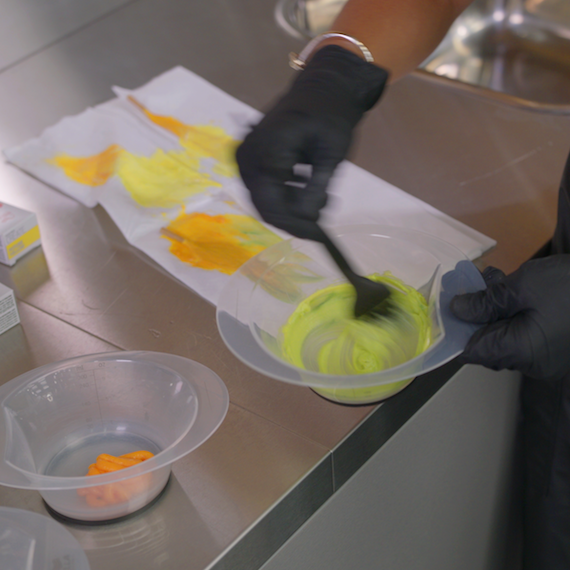 Credit: Jordanna Cobella, Wella Passionista
Step 1: Ensure you have the correct base to begin with. The lighter the hair, the brighter and more glowing the neon shade will be. Aim for a pale blonde base, and don't forget Wella Plex to keep hair strong and healthy-looking.
Step 2: Apply Wella Color Fresh Create in Uber Gold to roots of pre-lightened or naturally blonde hair. This will add dimension to the look, with a softer yellow blending into brighter neon further down the hair.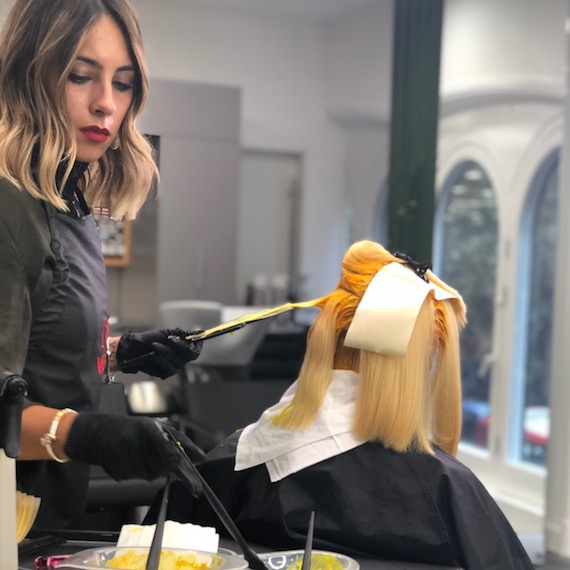 Credit: Jordanna Cobella, Wella Passionista
Step 3: Applying in fine sections, smudge the neon color mix of Future Yellow and Neverseen Green below the root. Use fingers or a wide tooth comb to blend the two shades together.
Step 4: Leave to develop for 20-30 minutes then rinse clean, without using shampoo, until the water runs clear.
Step 5: Blowdry and style as usual, spritzing with EIMI Shine Mist to up the shine factor.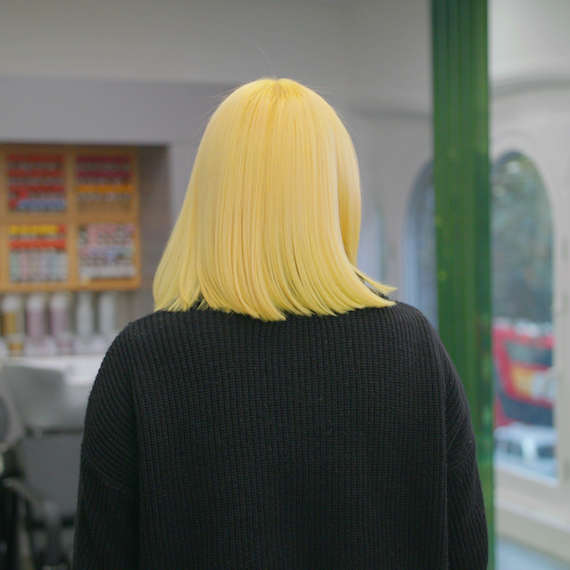 Credit: Jordanna Cobella, Wella Passionista
The Bright Side
Be inspired by the latest neon yellow looks; there's a shade and style to suit everyone (if they dare)…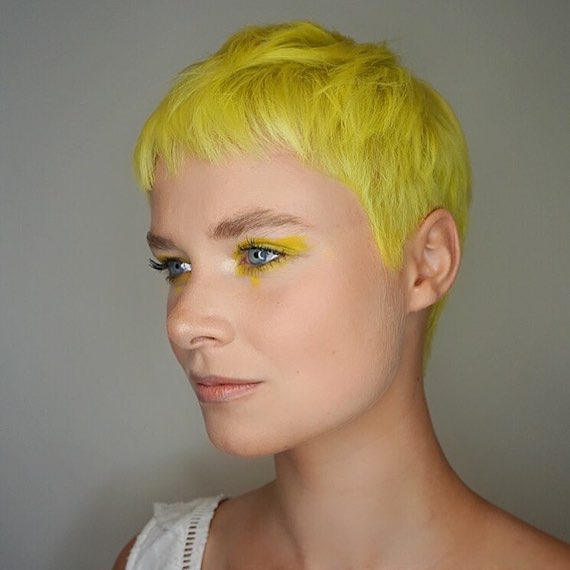 Image credit: @kai_sohn
This pixie cut paired with a highlighter-inspired yellow hue shows off the solid shade at its best.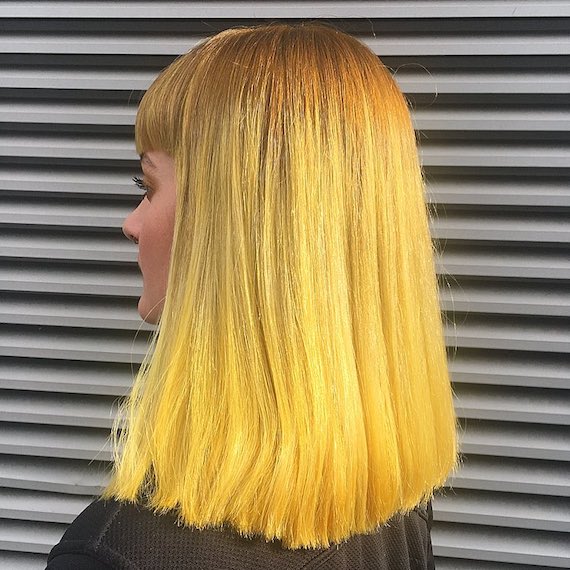 Image credit: @kai_sohn
A blunt cut lob with fringe always works with bold color to make a real statement. We love the root-y finish on this look.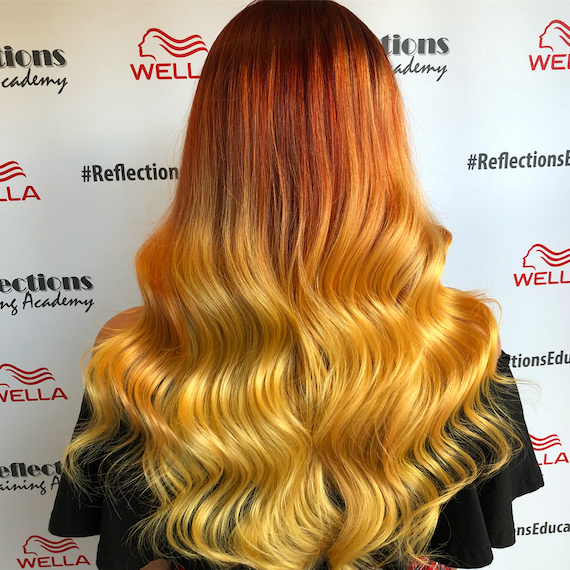 Image credit: @fergalwella
This orange-to-yellow color melt gives a fresh take on classic ombre with zingy shades. So, clear the salon shelves and start stockpiling a rainbow of highlighter-tipped shades and neon hues for your clients' next color change. The future's looking bright.
For more hair tips and inspiration, check out the Wella Professionals Instagram or our new Wella Hair Pinterest. Don't forget to share your clients' favourite neon hair looks by tagging your own creations with @WellaHair #AskForWella.