6 Winter Hair Care Tips Everyone Should Follow
No matter who you are – hair stylist, colorist, salon-goer – it's vital that you know exactly how to take care of your hair in winter. It's easy to underestimate the impact central heating and cold, dry winds have on your strands, until you find yourself having to go for a shorter-than-you-hoped chop to get rid of all those split ends. 
That's where we come in. We've pulled together the top six winter hair care tips for every kind of cold-weather damage, including dullness, dryness and dehydration. Follow these steps and your locks will stay soft and silky all season long...
1. WRAP IT UP
Everybody knows that a deep treatment is a winter hair care must. We love INVIGO Nutri-Enrich Mask for a super-pampering fix. Massage it through mid-lengths, use a wide-tooth comb to distribute evenly, then wrap hair up in a towel and let the vitamin-rich, deep nourishing blend do its work. After five (or more) minutes, whip your hair out, rinse the mask and blow-dry with INVIGO Nutri-Enrich Wonder Balm.
2. OR NOURISH OVERNIGHT
For an even richer treat, hop out of the shower after washing your hair, use a towel to gently blot excess water, and apply the INVIGO mask to your still-damp locks. Then, wrap lengths up in a silk scarf go to bed. The treatment will nourish hair while you sleep, so when you rinse the mask out in the morning, your mane will be noticeably glossier. 
3. CLEANSE WITH CONDITIONER
Now's a good time to experiment with a cleansing conditioner. Try Nutricurls Cleansing Conditioner, which gently purifies your hair and gives the feeling of hydration. We're not saying you should throw away your traditional sudsy shampoo just yet, but alternating washes with this gentle conditioner-based formula will keep dullness at bay throughout these cooler months.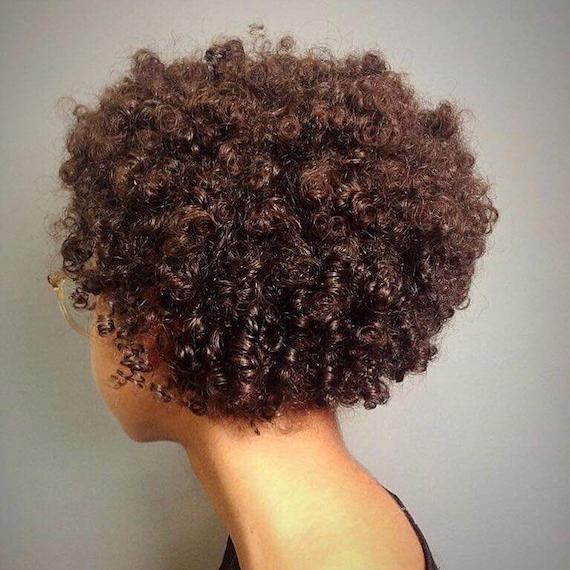 Image Credit: @hairbyjonnynightingale
4. SAY GOODBYE TO STATIC
One of the biggest downsides of hat hair is static-induced frizz. The good news is, it's really easy to tame - if you have the right tricks up your sleeve. All you need is INVIGO Nutri-Enrich Nourishing Anti-Static Spray, which you mist through just-washed, damp hair before styling to prevent finicky frizz and flyaways. For control on-the-go, you can also spritz it into the palm of your hands, then lightly press it over the surface of hair for smoother locks, instantly.
5. DRY HAIR THOROUGHLY
On early mornings when your hair needs washing, and you don't have time to dry it, it can be tempting to leave the house with your strands still slightly damp... But, don't. When wet hair comes into contact with cold air, it can actually freeze, which results in breakage, dullness, dryness... the list goes on. Instead, save the hair-washing for a day when you have time to do a thorough blow dry, and refresh roots with a dry shampoo instead, like EIMI Dry Me. Your hair will thank you.
6. SOOTHE A DRY SCALP
A dry, itchy scalp is common when the temperature starts to dip. That's why it's important that you take as much care of the roots of your hair as you do the ends. For an irritated scalp, apply INVIGO Senso Calm Sensitive Mask, which alleviates itchiness and dryness. Massage it into the roots, leave on for five minutes, then rinse and repeat once a week. 
Want more tips and tricks for healthier hair? Head to our Instagram page, @WellaHairUSA, for daily updates, or check out the Wella Hair Pinterest to explore our product hacks. 
Header Image: @beautybybrittneydunne