Here Comes the Bride: Wedding Hairstyles You'll Love
Here's the thing about wedding hair: while the classic bridal styles are beautiful, it's easy for an ultra-polished pleat or a French roll to fall into 'old-fashioned' territory. Skip fussy looks for modern inspiration that suits every bride and (soon-to-be) best-dressed guest, whether you're looking to go boho chic with braids or shake up a chignon.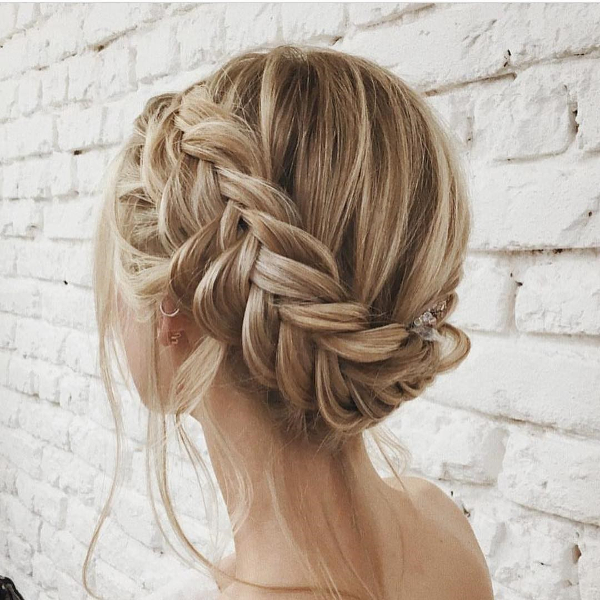 Say 'I Do' With a Braided 'Do
Braid your way to a bridal look that's one part elegant and all parts on trend. Even those with a pixie crop can create the perfect wedding plait. Whether you're going for a waterfall braid, a crown braid, or a twisted up-do, follow these tips to help all that coifing stay in place from 'I do' to dancefloor.
Tip 1: Give grip to hair by misting it with dry shampoo before you braid. Wella Professionals EIMI Dry Me will add a little texture to stop plaits slipping out of place.
Tip 2: Never braid your hair loose – even if you're going for that softly-tousled look. Do a tight plait first, secure it into place, then pinch the sides for a boho finish.
Want more braidspiration? The Wella Education platform includes a Braid Hairstyles online seminar, where you can learn to create a number of intricate plaits.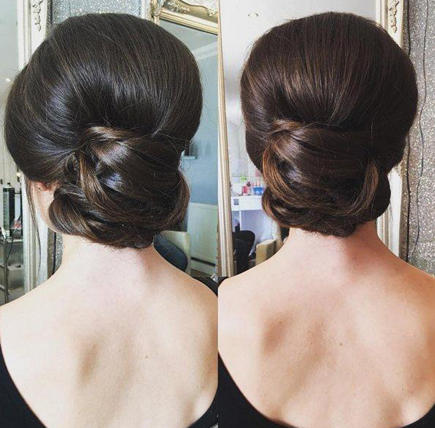 Tying the Knot
Anyone would fall for this utterly romantic look. You can wear it alone, or pair it with a long veil, tucked just above where the knot begins. Whichever way you choose to style your chignon, follow these tips to shake it up and make it last.
Tip 1: Go for volume. Lightly backcomb your hair at the crown and through the lengths to give it a boost, making sure to use a fine-toothed comb, which will add plenty of fullness.
Tip 2: Rely on grips and pins to secure your chignon. They'll hold it in place without crushing the volume, so your look will be sure to boast an element of freedom. Finish with Wella Professionals EIMI Perfect Setting.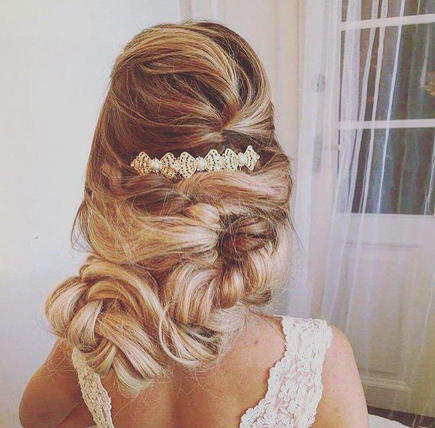 The Wedding Band
Bridging the gap between 'on trend' and 'timeless', hair accessories will upgrade any bridal hairstyle. Look to the catwalk for inspiration, where jewel-encrusted barrettes and tiaras are the crowning glory.
Pixie Crop: Part shorter hair, sweep one side back with fingers, and fix with a bejewelled clip. The result? A style that's elegant, effortless, and easy to maintain.
Loose Lengths: Everybody suits luxurious waves. Atop a loosely-straightened hairstyle, place a flower crown or gilded headband for the beachy, boho look of dreams.
Up-Do: When adding accessories to an up -do, make sure to balance to your style. Always add your hair piece on the same side you're wearing your bun or braid, so you make it the focal point.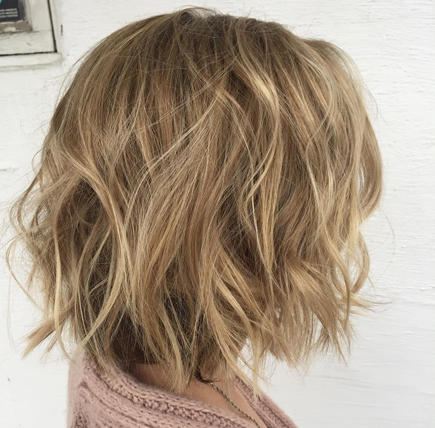 The Day After
Save your style for the post-wedding breakfast. Refresh bridal-inspired hair in seconds with tips that bring your romantic look back to life.
Tip 1: EIMI Dry Me is the ultimate multi-tasker. Not only will does it gives braids grip, but it also revives your hair in the morning, and injects some needed volume. Simply flip your hair upside down, mist it directly into the roots, ruffle with your fingertips,
Tip 2: When it comes to boho braids, the more tousled, the better. Twist and re-pin any parts of your plait that have come loose overnight. Then, spray hairspray into your palms and lightly stroke over hair to tame fly aways and hide split ends, for post-wedding hair perfection.
SHOPWELLA STORE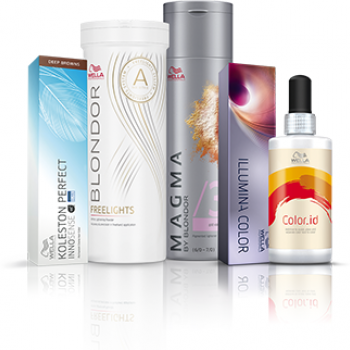 BUY NOW
Some products are available only to professionals.
ARE YOU A SALON CLIENT?
Inspired by these looks? Find a Wella salon near you to get your own
Grab the look