Wella Company Supports The Little Princess Trust
Wella Studio will offer a free haircut to those wishing to donate their hair to the Little Princess Trust. They provide real hair wigs for free to children and young people who have lost their own hair through cancer treatment or other conditions, to help them restore their confidence and identity.
To participate, you must:
- Have a minimum of 12" or more hair to donate
- Great condition (no split ends)
- Permanently dyed/bleached/highlighted hair accepted (if dye is of a natural colour)
- Straight, wavy or chemically straightened
- Clean, dry hair from any gender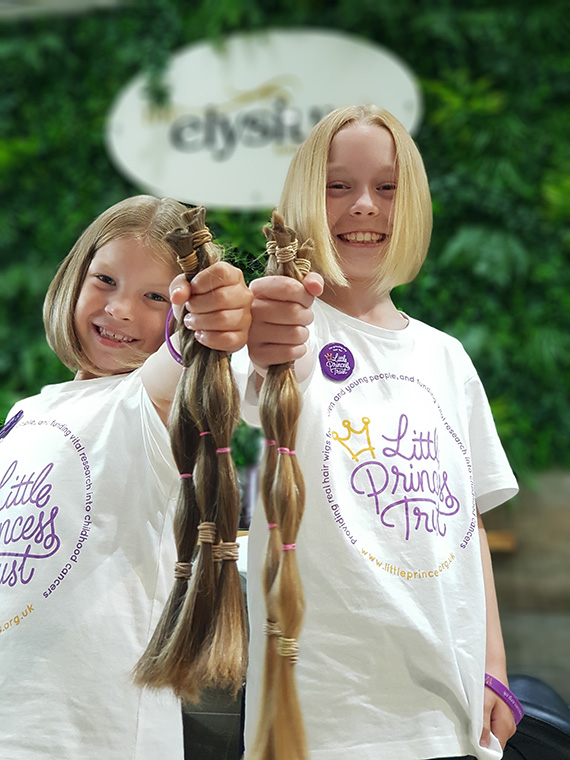 Photos: Isla and Pippa
"We are so grateful to Wella Company for their support of The Little Princess Trust. We have a real need for longer hair donations to keep up with demand. Our high-quality wigs are provided free of charge to children and young adults experiencing hair loss due to cancer treatment and other conditions. We rely on generous hair and financial donations from the public and working with Wella and their community feels a great fit. We really appreciate Wella's support." Phil Brace, CEO.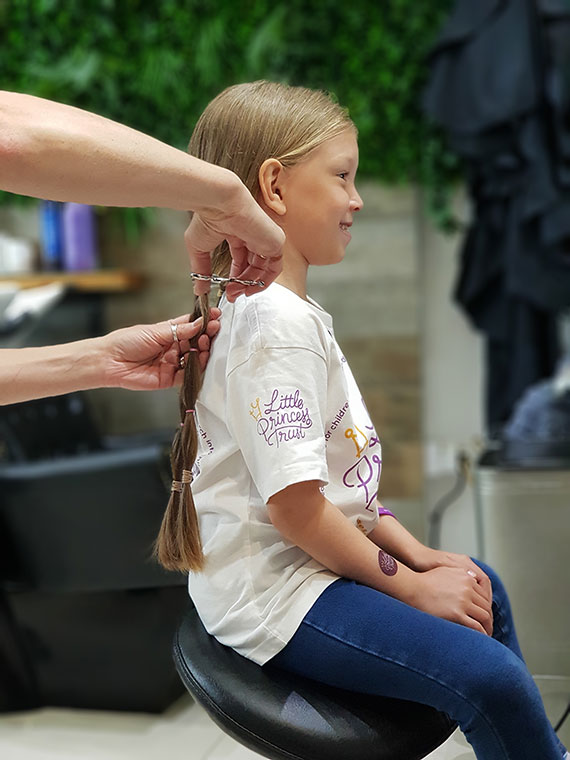 To book an appointment, please call/email your preferred studio (London, Manchester, Dublin) at:
WELLA WORLD STUDIO LONDON
One The Strand,
(Northumberland Avenue entrance),
London, WC2N 5EJ
+44 203 650 4700
WELLA STUDIO DUBLIN
The Chancery,
3-10 Chancery Lane,
Dublin 8, Ireland
+353 1 416 0900
WELLA STUDIO MANCHESTER
82 King Street,
Manchester,
M2 4WQ
+44 161 834 2645