SOS: HOW TO RESCUE POST-HOLIDAY HAIR
 In a perfect world, post-holiday hair would look as pampered as you feel after a week on the beach. In reality? Once UV rays and chlorine have done their worst, your locks can end up looking truly frazzled. 
However, there is some reprieve: if you act fast, sizzled strands can be restored to their former, pre-sun glory. All you need is this advice from our Wella Professionals experts...
Image: @hairbykimtran
CLEANSE
Rid hair of damaging salt water and chlorine with a deep-cleansing shampoo. We recommend double-washing with Wella Professionals Pure Purifying Shampoo to remove the build-up. 
If you're blonde and the sun has given your hair a lacklustre, brassy tone, correct your lightened strands with a violet shampoo, like Wella Professionals Color Recharge Cool Blonde Shampoo.
CONDITION
Rehydrate dry, thirsty hair with an ultra-conditioning regimen at home. Wella Professionals Fusion Intense Repair Care Shampoo and Conditioner both harness amino acids to rebuild and restore scorched strands. Follow with Wella Professionals Enrich Moisturising Mask smoothed through the mid-lengths, which will soften parched tips without weighing hair down. Because all want that free-flowing movement, right? 
For a more intensive treatment, book in for the Wella Professionals Fusion Amino Refiller salon service; the ultimate antidote to frazzled hair. Performed by a stylist, the treatment refills hair follicles with amino acids, resulting in strands that feels smooth, renewed and resilient after one session.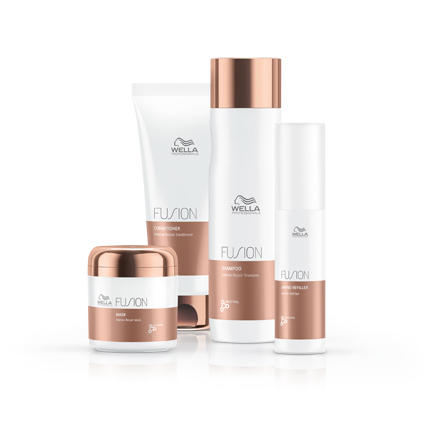 CUT
A fresh haircut can work miracles on sun-beaten hair. So use our Salon Finder to locate your nearest Wella Professionals salon, and book in for that all-important appointment. You don't need to ask for anything drastic - even just the tiniest trim will instantly refresh your style, removing dry, split ends that were caused by too much time in the sun.
COLOUR
'Toner' is the key word here. Hair colour can look flat and dull after a hot holiday, but an in-salon toning service will put the glow back into your locks. 
Whether you prefer to be a rich brunette or a sun-kissed blonde, ask your stylist to brighten up your colour and tone. They'll be able to recommend a post-summer shade that's perfect for you. 
Find more healthy hair inspiration at the #WellaHair Family gallery, and follow us on Instagram, Facebook and Twitter to see the looks we love.
If you're a stylist, check out our eEducation platform and sign up for online seminars that teach you more about the trending styles, techniques and Wella Professionals products.
SHOPWELLA STORE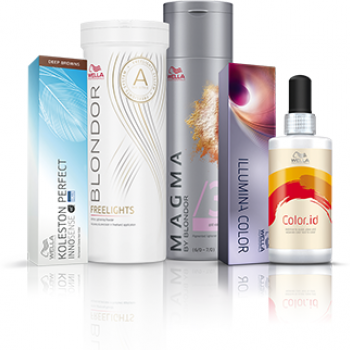 BUY NOW
Some products are available only to professionals.