How to Give Yourself a Hair & Scalp Detox
Just like the skin on your face and body, the skin on your scalp needs a regular detox. After all, it puts up with a lot; heat, cold, combing, pulling… You name it, your scalp has been through it. Throw in all the products you use – such as hairspray, gels and styling creams – and you've got a recipe for build-up. Enter a hair and scalp detox. Designed to cleanse deep down and restore balance to your scalp, a hair detox should be carried out at least every six weeks to keep locks looking and feeling fresh. Here, we break down everything you need to know about hitting 'reset' on stressed-out hair, whether you're following these tips for yourself or passing them on to your client...
First Up – How Do You Know If You Need a Hair & Scalp Detox?
The biggest sign that your hair needs a detox is an imbalanced scalp. Think dry, flaky, oily or greasy – or an unwelcome mix of all four. Product build-up is another indicator that hair is in need of a little TLC. If your usual shampoo isn't enough to get it clean, it's time to bring out your power purifying hacks. Even those who don't use a lot of styling creams or gels can experience excess build-up, so try detoxing regularly to ensure your hair is looking its glossy best.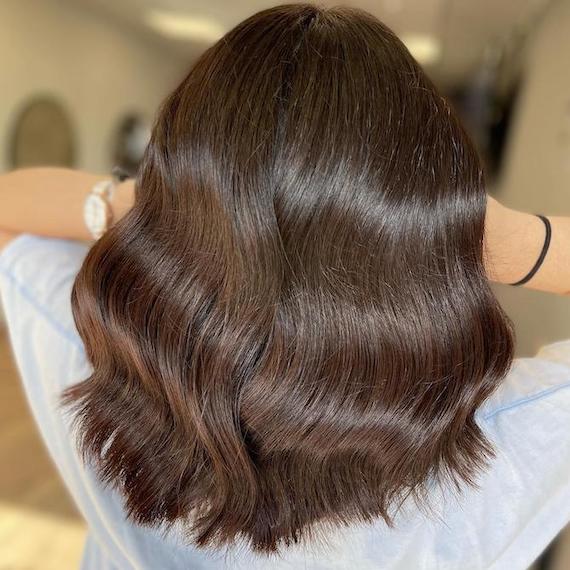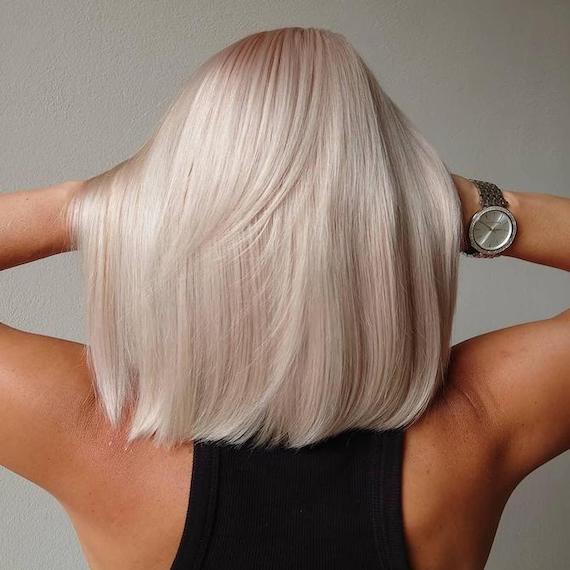 1. Brush Your Hair and Scalp
Before you wash your hair, give it a thorough brush. This sounds like a basic tip, but few brush their hair before washing, even though it can help to exfoliate the scalp and remove debris. Glide the bristles as close to the root as possible to whisk any dead skin cells away. Make sure you're brushing every night before bed as well – a step that's often overlooked but helps to keep your hair and scalp healthy.
2. Use a Detox Shampoo
Is your kit missing a deep cleansing detox shampoo? Alongside your usual colour care, volumizing or hydrating blends, a clarifying shampoo is a must for purifying your scalp when it needs it most. Try INVIGO Aqua Pure Purifying Shampoo for a detoxifying cleanse, which whisks away product build-up, excess oil and even pollutant particles. It's ideal for a once-weekly or once-monthly detox, whenever locks feel unbalanced.
If your scalp is prone to flakiness, swap clarifying formulas out for the INVIGO Clean Scalp Anti-Dandruff Shampoo, which combats visible flakes while keeping your follicles ultra-fresh. Meanwhile, those with extra-oily roots will love the INVIGO Balance Revitalizing Shampoo, infused with cooling menthol to energize your scalp.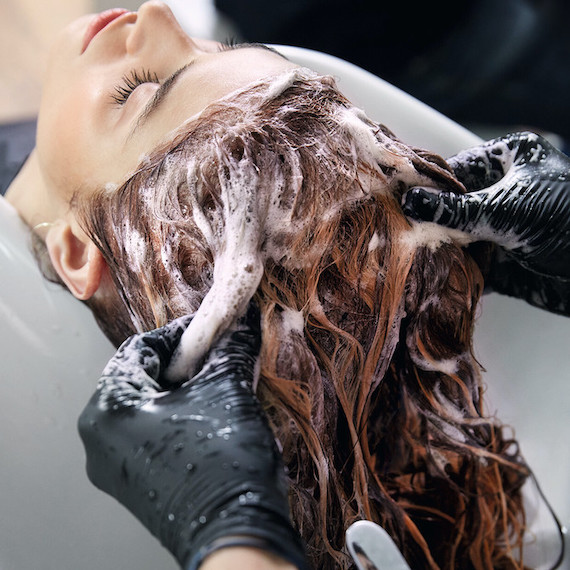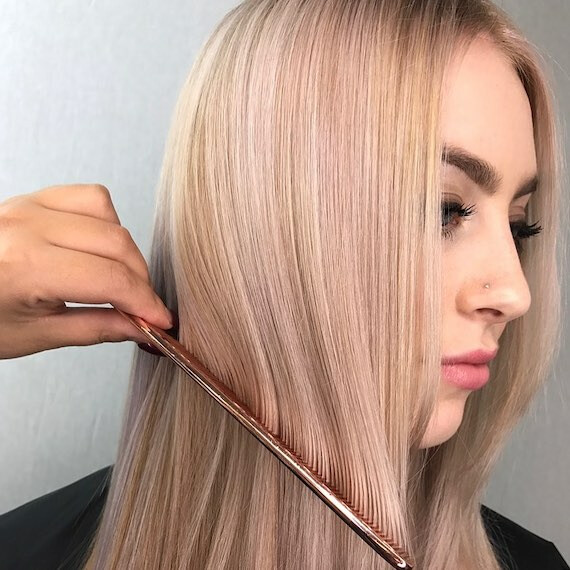 Image Credit: @hairbysharell
3. Apply Shampoo to Dry Hair
When you've been extra-generous with the hairspray or gel at the roots of your hair, you may need a little extra help to rebalance your scalp. That's where this quick cleansing hack comes in. Before you've turned the tap on, massage your deep cleansing shampoo into dry roots, working it in thoroughly. Only then do you get under the shower, still massaging the roots as you rinse the formula away. With hair now wet, repeat the shampoo step again before following up with a conditioner.
4. Massage Your Products In
Are you massaging your shampoo in? And we mean really massaging it in. Make sure, when you wash your hair, you use the tips of your fingers to work the formula into roots. A few minutes of doing this simple gesture boosts blood circulation to your follicles, and that blood can carry oxygen and essential nutrients to your scalp, which makes your hair look and feel healthier.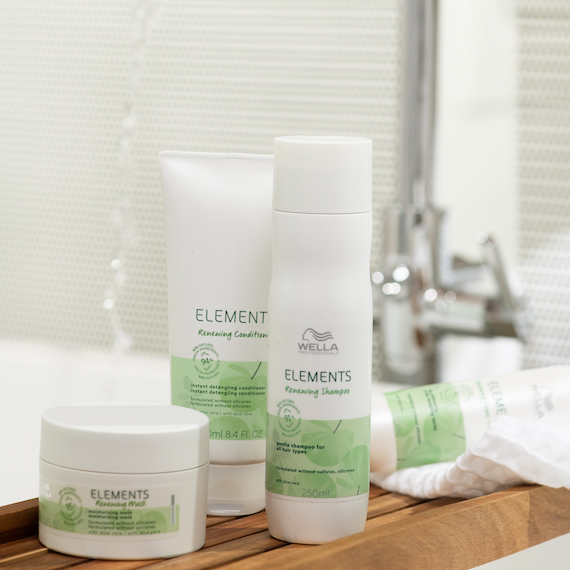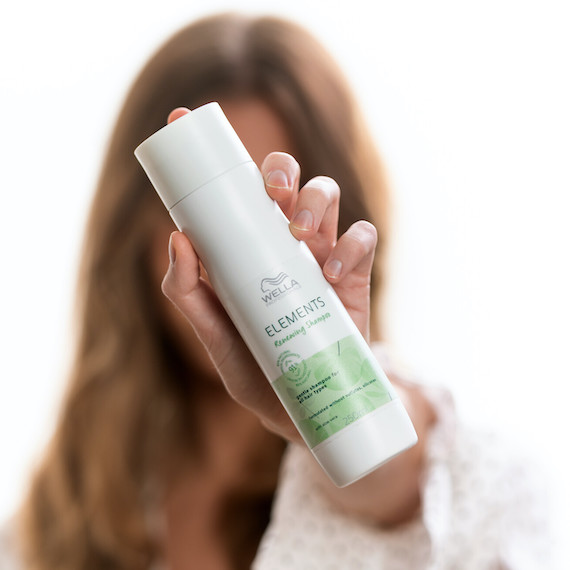 5. Snip Off Dead Ends
The best way to complete a scalp detox is by cutting off dead ends. If the tips are looking ragged, get them snipped off in the salon for instant shape refinement and a body boost. If you don't want to lose the length, opt for a pro technique known as 'dusting'. It sees only the very tips snipped off, but on a more regular basis (every two to four weeks). This tactical trick ensures the ends always appear neat and tidy without going shorter than you'd like.
6. Try Natural Hair Products
This step isn't about detoxing your hair; it's about detoxing your routine. If you're looking for ways to make your kit more eco-friendly, try the Elements collection. Made with up to 99% natural origin ingredients, and formulated without sulfates or silicones, it cares for all hair types – from dry and delicate to normal or oily. Use the Renewing Shampoo for a thorough cleanse, the Calming Shampoo for a sensitive scalp, and the Purifying Pre-Shampoo Clay to soak up excess sebum. Then, keep mid-lengths and ends hydrated with the Renewing Conditioner. For an extra boost of moisture, the creamy Renewing Mask will pamper from root to tip.