CLAIRE CHELL'S HINTS FOR WELLA COLOURISTS
Claire Chell, Master Colour Expert for Wella Professionals and Academy Educator for the Francesco Group is a global trendsetter we have always admired. We got the pleasure to sit down with her and chatted colour, consultations and clever tint top-ups. Read the full interview and discover her secrets now.
What does being a Wella Professionals Master Colour Expert mean to you? It's a great accolade and it shows you are an expert in your field of colour craftsmanship. What have you been teaching your colourists at Francesco Group lately? We are always thinking of new ways to use the new trend collections to train our staff. Recently, we have been incorporating self-learning through the new online Wella e-Education platform. It's a fantastic destination for upcoming hair trends and techniques. How do you help clients realise that it's better for them to get their hair colour done professionally? As trained hairdressers, we understand hair inside out. As well as offering the best and correct colour service, we look at everything from their lifestyle to their skin, eye and hair colour so we can achieve the perfect look for them. We have great consultation tools and it's something that just can't be self-administered or done at home.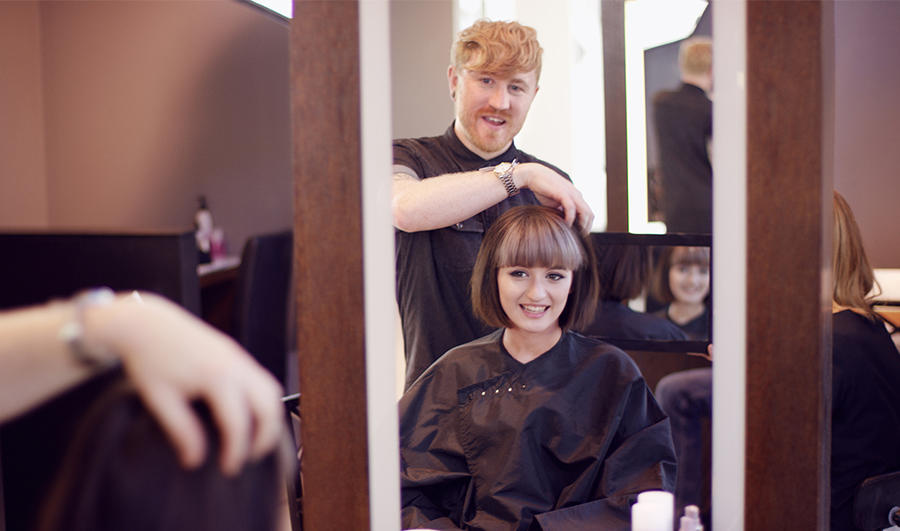 Do you offer clients any quick colour refreshers or solutions for in between appointments? Of course! Glossing and Color Fresh are great services and have proven to be very popular with our clients. It helps that you can fit them in during your lunch hour and they're cost effective too. Can you meet the client's demands when they want more on-trend tones such as pastel, metallic or brights? Yes, Wella has an extensive colour portfolio and couture colour brands help answer all of our stylist's creative needs so we can keep up with what's trending. There is so much to consider when having a complete or dramatic change in colour so it's always best left to the experts. So much can go wrong and over the years I've seen plenty of examples! Is it important to offer clients aftercare advice? It's a must as they act like insurance for your colour. Formulated with the latest innovations and key ingredients to keep hair in its best condition, it's always money well spent.