9 Party-Perfect Christmas Hairstyles
It's the most wonderful time of the year. Party season is in full swing, and an influx of clients' requests for Christmas hairstyles is coming your way. Everyone is looking to glam up their look, and they're depending on your salon expertise to give them inspiration and make the party hair of their dreams happen.
You're probably brimming with looks and trends, but in case you're on the lookout for more, we've rounded up nine Christmas hair ideas that are perfect for every kind of party. From glitzy hair accessories to beautiful braids, keep scrolling for all the night-out hairspiration you (and your customers) could possibly need…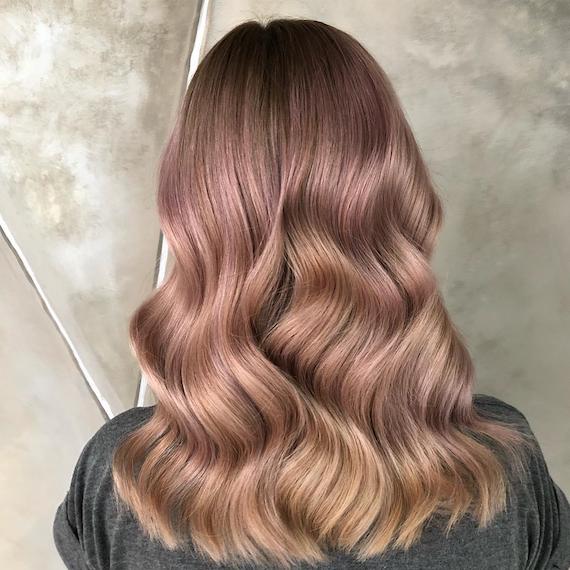 1. THE GLAMOUR WAVE
Image Credit: @fergalwella
Classic for a reason, the glamour wave is a failsafe party style that's equal parts low-maintenance and totally impactful. To create flawless curves that last as long as the party, preparation is everything. First, layer EIMI Natural Volume Mousse through damp hair to help your style stay in place, then spritz with EIMI Thermal Image and blowdry your hair. Use the Style Iron to create the waves, holding it vertically as you twist it through the lengths of your hair, which will create these slightly undone, elegant ribbons. Finish by spraying EIMI Glam Mist over the hair for your Instagram shine, then lightly press through the lengths for frizz-defying, glossy shine.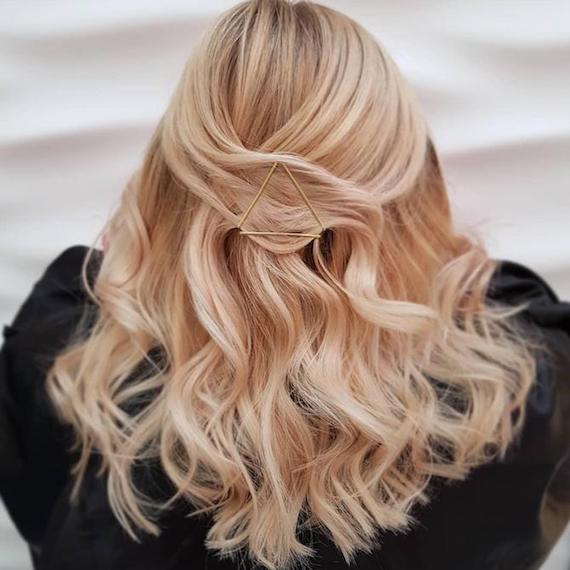 2. THE GRIP AND GO
Image Credit: @danijelaaailic
Get experimental with hair grips. Even on the red carpet, the A-list are using these everyday accessories to decorate half-up 'dos and faux undercuts. To get this look, create undone waves and add lived-in texture with a misting of EIMI Ocean Spritz. Then, position hair grips in a triangle shape, making sure you spray with EIMI Mistify Me Strong first for grip. One extra misting when they're in will have your clients set for the night.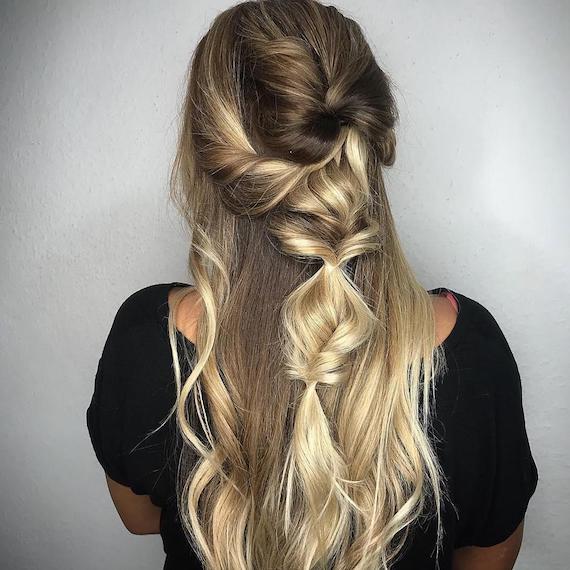 3. THE CHRISTMAS BRAID
Image Credit: @david_bkc
Bigger is always better when it comes to Christmas party hair. Keep that in mind when clients ask you for a braid with a glam twist. This loose fishtail is perfect because it boasts plenty of body, which you can recreate by prepping hair with INVIGO Volume Boost Bodifying Shampoo. Follow with the Crystal Mask, which conditions the hair without weighing it down, then work the Bodifying Foam through damp mid-lengths and style. Bouncy braid, sorted.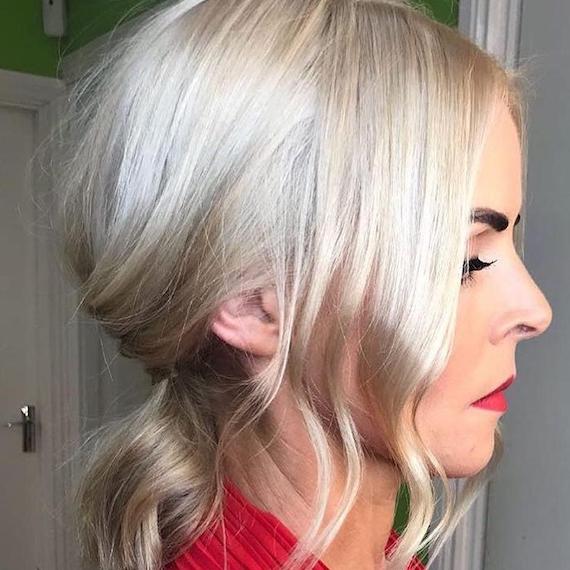 4. THE LOW-SLUNG PONY
Image Credit: @shaunaformanhair
Simple yet statement-making, this low-slung pony starts with body at the crown, which you can achieve by gently backcombing the roots and setting with EIMI Mistify Me Light. Secure hair at the nape of the neck, leaving a few strands free at the front. Then, work a small amount of EIMI Perfect Me through hair for heat protection and use the ghd classic curl tong to add voluminous curls to the ponytail and loose areas of the look.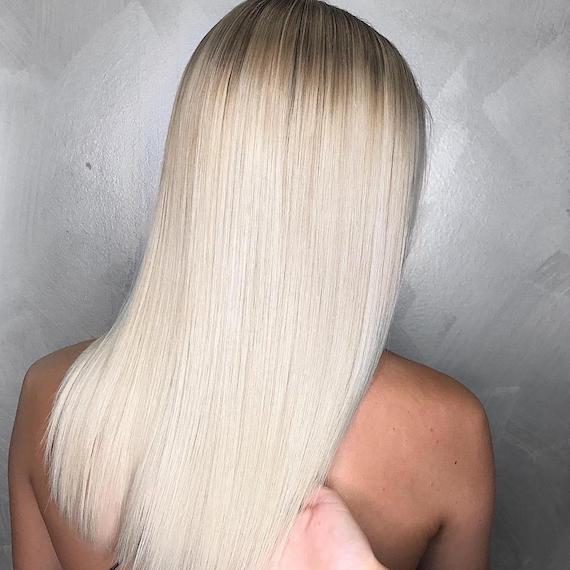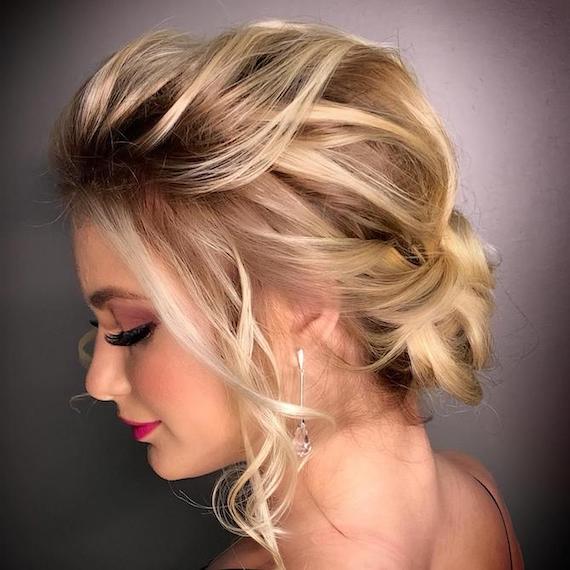 6. THE LOOSE CHIGNON
Image Credit: @rcgimenes
Lend some loose texture to a low chignon to make it feel party-ready. Your client wants to look elegant, without the hair being too 'done'. This look is great for the party season when wearing a low neck line to elongate the clients neck line. This kind of relaxed texture can be achieved with a body-boosting mist, like EIMI Sugar Lift volumiser, which should be spritzed through roots after tonging, but before the hair is lightly backcombed into a low up-'do.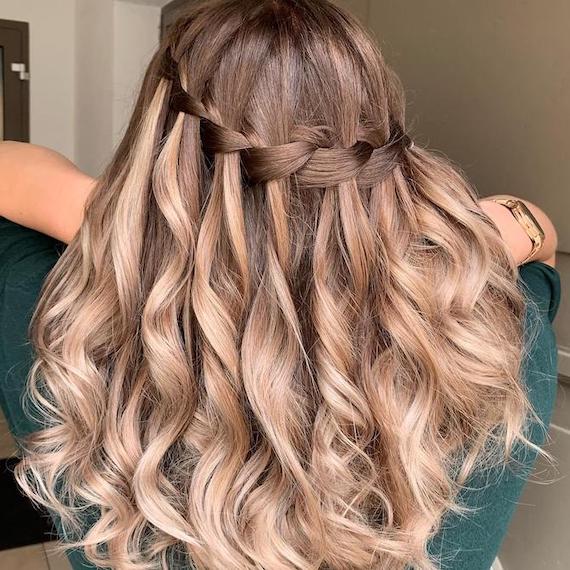 7. THE WATERFALL BRAID
Image Credit: @couleursweety
Not only is a waterfall braid one of our favourite bridal hairstyles; it also comes into its own when paired with that LBD at a Christmas party. For clients who like their hair loose, but still want to achieve glamour and keep their hair off their face, this half-up 'do ticks every one of their party hair boxes. Prep hair with EIMI Sugar Lift for texture, then begin taking a section of hair at the front and splitting it into three strands. Next, take the back strand and cross it over the middle piece, letting it hang, before taking the front strand and crossing it over the new middle piece. Leave the hanging strand where it is, and take your back and front sections, crossing them over each other once. Repeat these steps until you reach the ends of the sections of hair.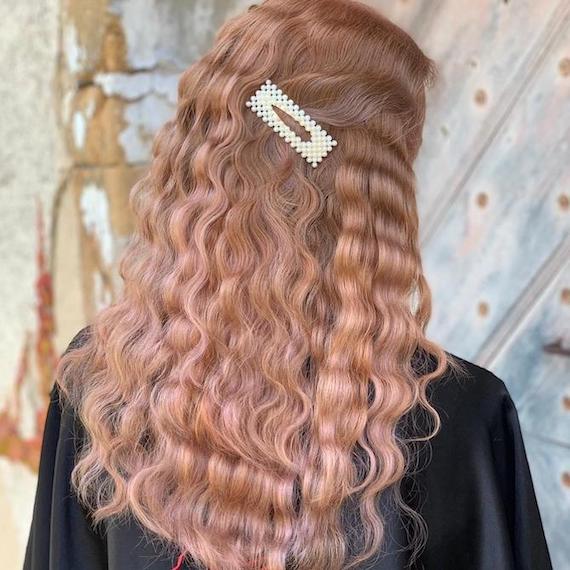 8. THE SIDE TUCK
Image Credit: @hairbyvreni
Bold hair accessories and clips are everywhere right now. Whether adorned in pearls or diamante slogans, even the most bling-shy are decorating their locks in accessories. They offer up the easiest way to take Christmas hair from desk to dancefloor, but if you want to up the detail, try these cool, crimp-effect waves. You can create the look either by plaiting damp hair and letting it dry into tumbling curves or go for a tighter crimp with our heated Crimp hair tool. Whichever way you wave, make sure you treat hair to a misting of EIMI Ocean Spritz texture spray before you style, as it knocks out frizz and static, giving you a piece-y, fluff-free finish.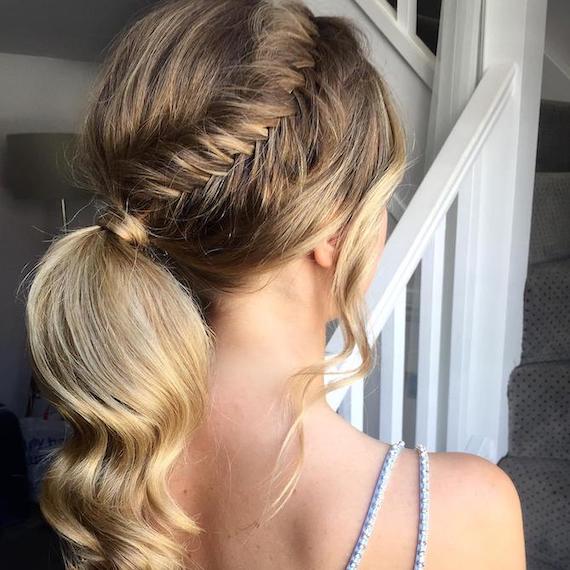 9. THE FLAWLESS FISHTAIL
Image Credit: @michaelgrayhair
Hair should be soft, smooth and super-manageable to create this dreamy style, which sees a fishtail trailing into a low, loosely-curled ponytail. Blowdry with a velvety lotion before you braid, like EIMI Velvet Amplifier, which will give you the same kind of glossy, groomed waves you see in this creation by Michael Gray. Not only will this ensure the softer framing face pieces at the front appear sultry – never wispy – it will also ensure each detail shimmers and shines, from the curves of the braid to the ends of the ponytail.